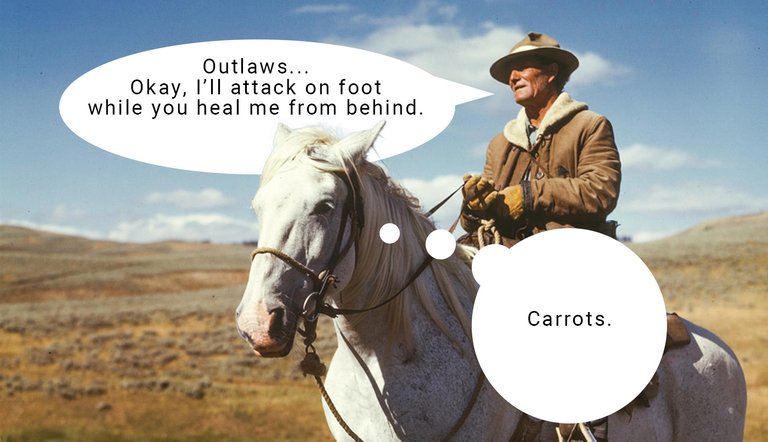 There's not enough time in the day. That's what I keep telling myself.
I'm a creative guy. I've got plenty to share. Lots to ramble about. So why can't I take like 15 minutes each day and toss out a Steem post? I dunno.
Maybe because I feel like 15 minutes is not sufficient to produce the appropriate level of quality?
Of course, the other part of my brain says, "Why does it have to be quality? Why can't it just be for fun?"
Welp, guess we'll see how it goes. Again. I keep trying to get in a posting routine. It's so hard! Until it's not, right? I mean, yes--it's hard. But once you get into a routine, I suspect it becomes very easy. Very natural.
So let's play "catch up".
Hmmm.
Not that long ago, I received a Splinterlands Beta Pack from @steem-ace. Part of the giveaways they do for stakeholders of the GG token. That was cool. So thanks for that! If you haven't staked any GG yet, go do it! Maybe you'll win Beta packs!

Another token to go buy up are BATTLE tokens. It looks like you can buy games with the tokens now. Go check it out at: https://dgamemarket.intinte.org
Speaking of Beta packs...we seem to be at 21% remaining for Beta packs. Internally, the Splinterlands team is hard at work trying to prepare for the next card set. In fact, I'll probably switch gears a little from mobile UI to card design this week.

Our goal is to continue raising the standard of production quality and "cool factor". We're always pushing the envelope on what we can do better. It should be pretty exciting.
I just finished up some mobile app layout work for guilds. Are you guys in a guild yet? It's definitely a huge motivator to play every day. You don't want to be "that guy" that falls behind on quests when everyone else is doing them, haha. Oh, the pressure!
Since we're on the subject of games, we took our family to an Escape Room yesterday.
This was our second time doing one. For this particular escape room, we drove up to Sacramento (California).
From the outside, it looked like a hole in the wall. I gave it a 50/50 chance that our internal organs were about to be harvested on the black market. I made the kids go in first.
Turns out the inside was a lot cooler than the outside.
We ended up in a mysterious magician's library. A lady rambled off some sort of intro, then slammed shut the door. Wait, what--?
I turned to my family. "What did she say?"
Suddenly, a large flat screen TV turned on in the corner. Huge numbers started to count down. We had one hour to unlock the magician's secrets and escape.
It was fun. The puzzles were creative. There was monster research, spell ingredients, runes, and locked chests.
You'll be happy to know we made it out alive, organs intact.
Alright, well that's enough rambling I guess.
Wish me luck on making a post tomorrow!