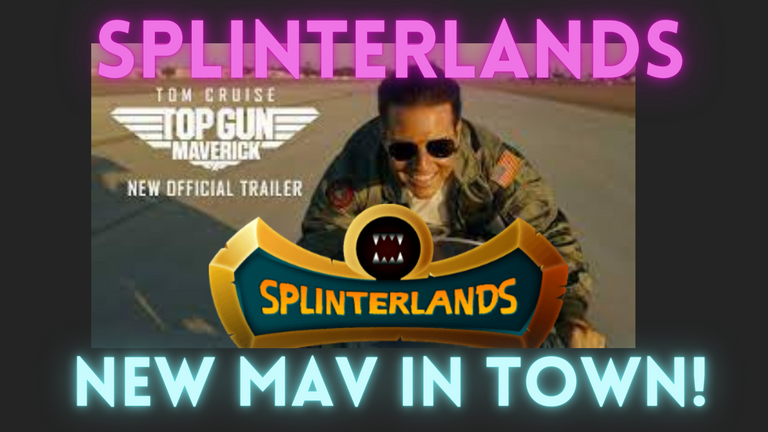 Wow I'm a Maverick!
Well, today was my first day back into America since my trip, and I wanted to start it with a REAL CRYPTO BANG! Sooooo, today I bought 1000 Chao Legion packs and joined Maverick Chat on Splinterlands' Discord Server! I had mentioned way back in January launching my own business to invest my savings into Splinterlands. I have been saving up and finding the right moment to get the packs and now is a GREAT time to do it, so I did and couldn't be happier with my investment!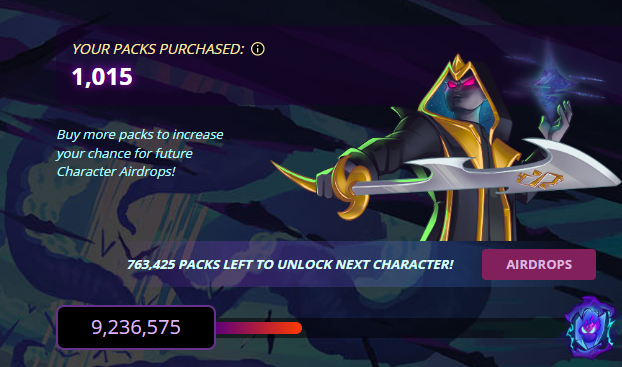 I'm giddy and fan-girling over being part of a club I have followed now for nearly a year. I'm also naturally giddy about all the money I'm going to make from the investment of those packs! It's such a joy to see Splinterlands growing! If you're saying it's not then you're focused on the wrong things, because even in this difficult market, Splinterlands still offers many ways to make money.

Why Now?
Why is it a good time to join the Mav Chat in Discord and buy those 1000 packs? Well, as you probably know the value of DEC is low at the moment so you end up buying those packs at a much better price. I'm beyond thrilled about it. If you want to join the special club, you probably want to do it soon. It's quite possible they will increase the requirements for Maverick Chat as more and more people join. If you want to join you just need to go to the Splinterlands [Discord] Bot Corner where you can register to be accepted as a Mav (after you purchase your packs of course!).
And if you go to look at this RosieW account you'll just see land plots and cards because I'm using this account as my own personal building up my collection account but my business is a whole other account. So if you have multiple accounts as I do, you can still choose the Discord name you wish to be associated with your 1000 packs. You just have to register with your Discord name as you see here:


Feeling At Home Already
I'm already feeling at home and welcomed in the group so thank you for that guys! I hope to learn much from you and mainly cheer others on with good positive vibes and ideas.

Maybe I can start mentioning some of these ideas I've had in the Mav Chat and see if others find it worthwhile. There's just so many opportunities when you're connected with the Mavs and if you believe in the game as much as I do, then it's something I've wanted for a long, long time.
Perhaps you all may wonder why I didn't do it sooner, but I just have to go at my own pace with things. It was all worth the wait and I'm really thankful to be a part of such an extraordinary group of individuals. You Mavs are amazing, helpful and a great help to growing this game to heights we've only dared to dream about! Yippeee!!
Well, after I get some rest and cool off (of course my air conditioner broke and the high today was 102 degrees here so we're roasting as we wait for the AC repair guy), I'll be writing and engaging with you all! Thank you so much for reading and being so supportive!
If you enjoyed my post and want to try Splinterlands, please use my referral link: https://splinterlands.com?ref=rosiew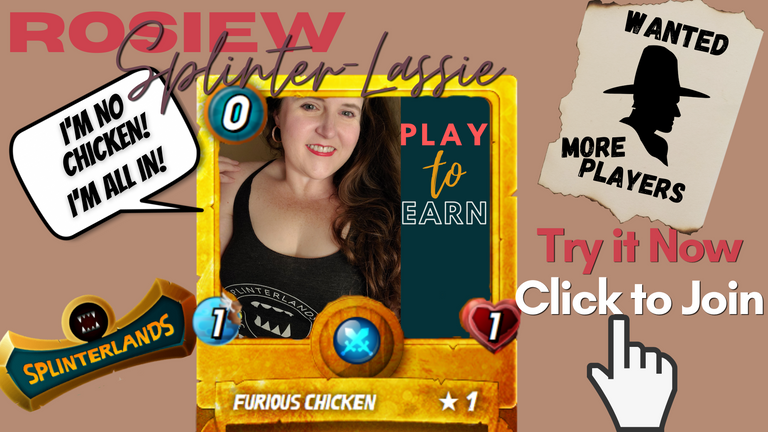 Please remember my post is not meant to be financial advice and is just my opinion.
Follow These Folks:
Splinterlands: https://peakd.com/@splinterlands/
PeakMonsters: https://peakd.com/@peakmonsters/
Monster-Curator: https://peakd.com/@monster-curator/
1Up (#OneUp): https://www.1up.zone/
Here are some great links to join as well!
Splinterlands Discord: https://discord.gg/Tw7KjNsQGs
PeakD Discord (PeakMonsters as well): https://discord.gg/7mQmzZeugE
Monster Market Discord (Monster Curator): https://discord.gg/DR3J9rfRFV
NFT Studios Discord (aka 1UP Discord #OneUp): https://discord.gg/4VYBcNuVQd