Hello everyone! Congratulations to all the winners of previous week's Art Contest. As usual, all entries are super awesome! For this week's Art Contest, I tried drawing Silvershield Assassin on my style. Based on her lore, assassins do the dirty work and in this drawing I want to highlight Silvershield Assassin's beauty. Well, I hope I was able to. 😅
If you also want to participate, check their post here - Splinterlands Art Contest! // Week 181 // 10 Booster Pack Prize!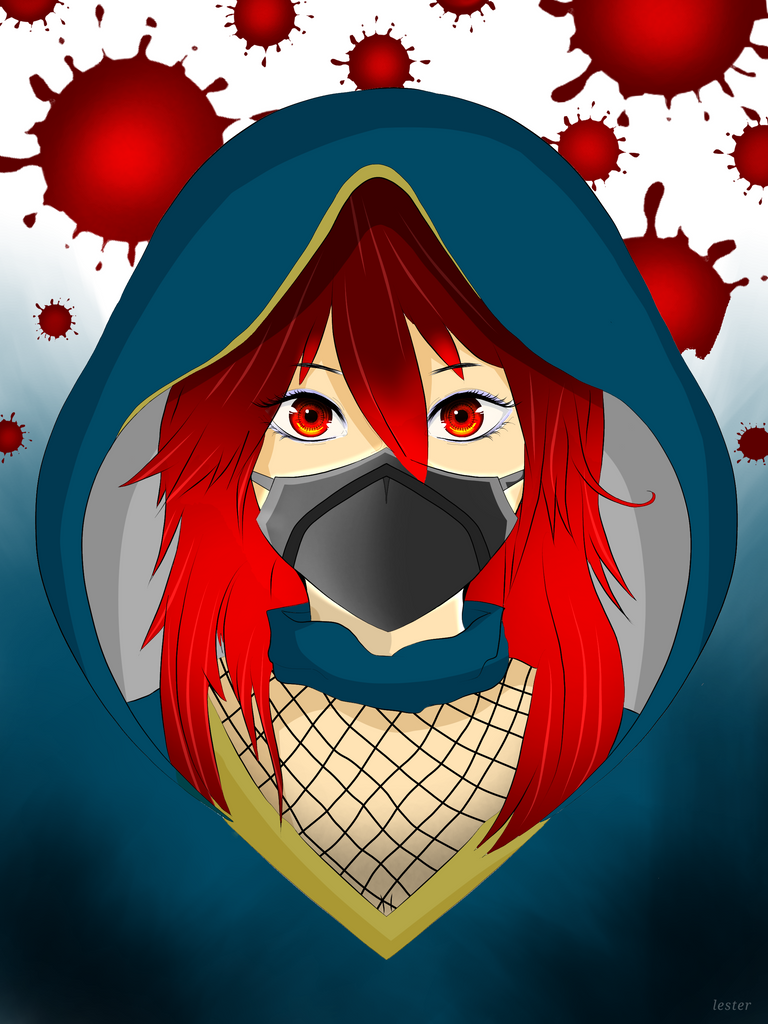 The Assassins do not openly wear the insignia of the Order of the Silver Shield, for they take on the dirty work, the kind of work that is best forgotten after it is done. Armed with small jagged daggers and throwing knives, Silver Shield Assassins kill with the silence of a nightfall over the Khymeve Meadows. They never take prisoners. - Silvershield Assassin Lore

Here is the original image of Silvershield Assassin from Splinterlands.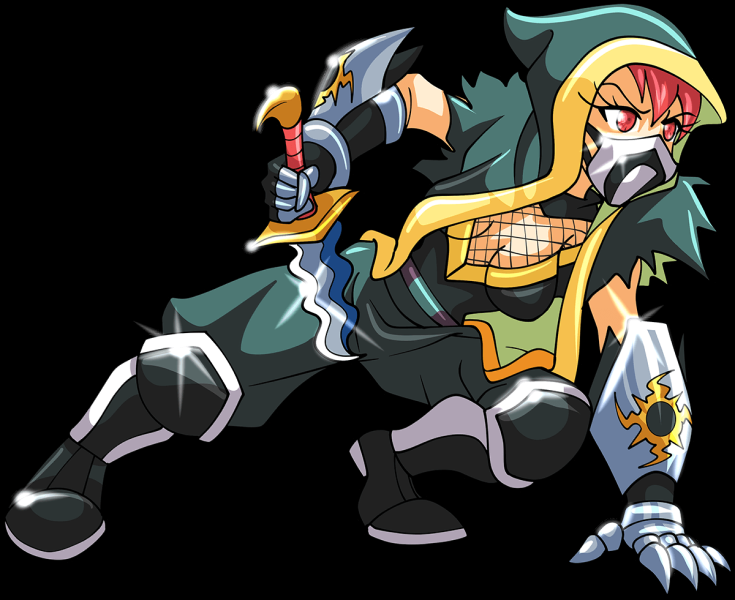 Here is the process of my entry.
I used ibisPaint X on my mobile phone to create my entry.
I first drew a rough sketch of Silvershield Assassin. I want to highlight her beauty, so I focused on her face. I then created a solid outline out of the rough sketch.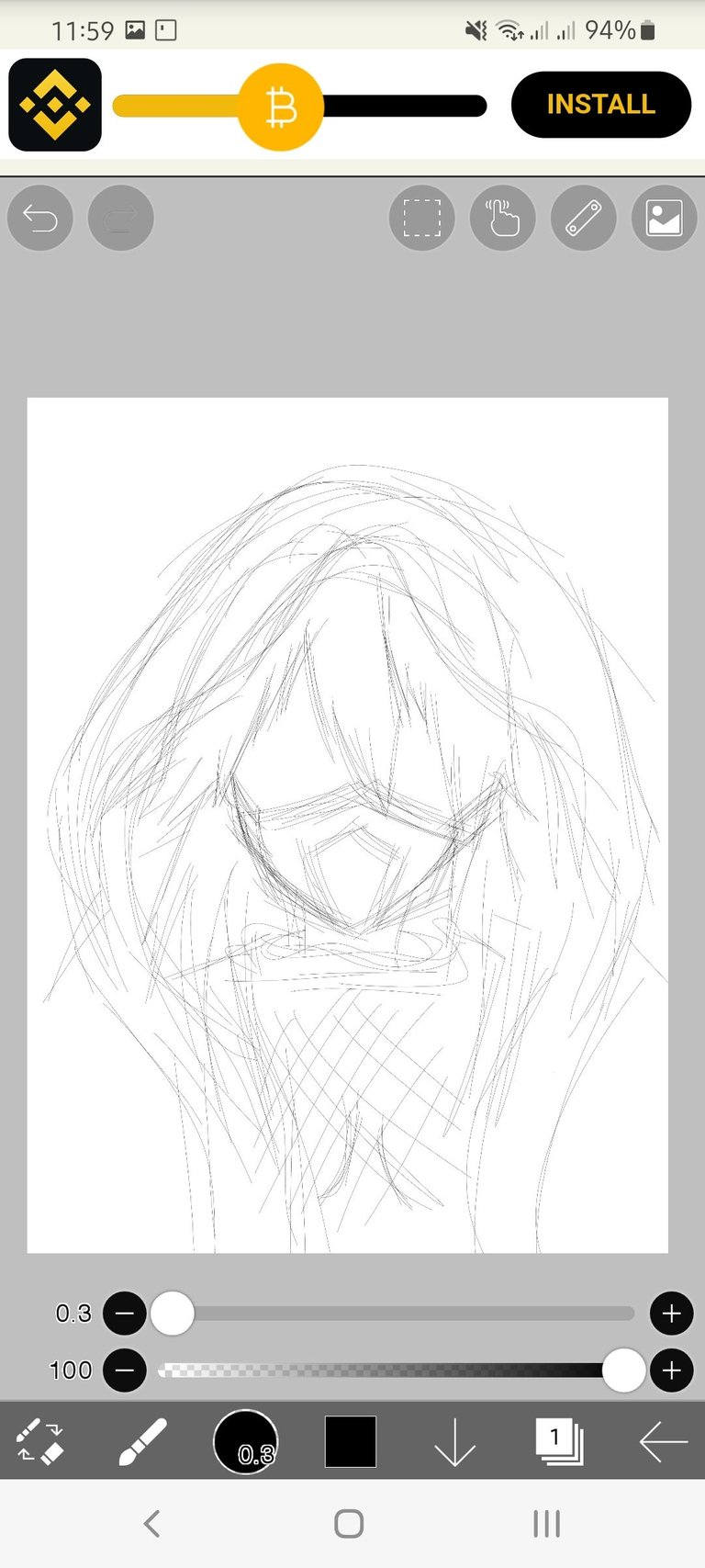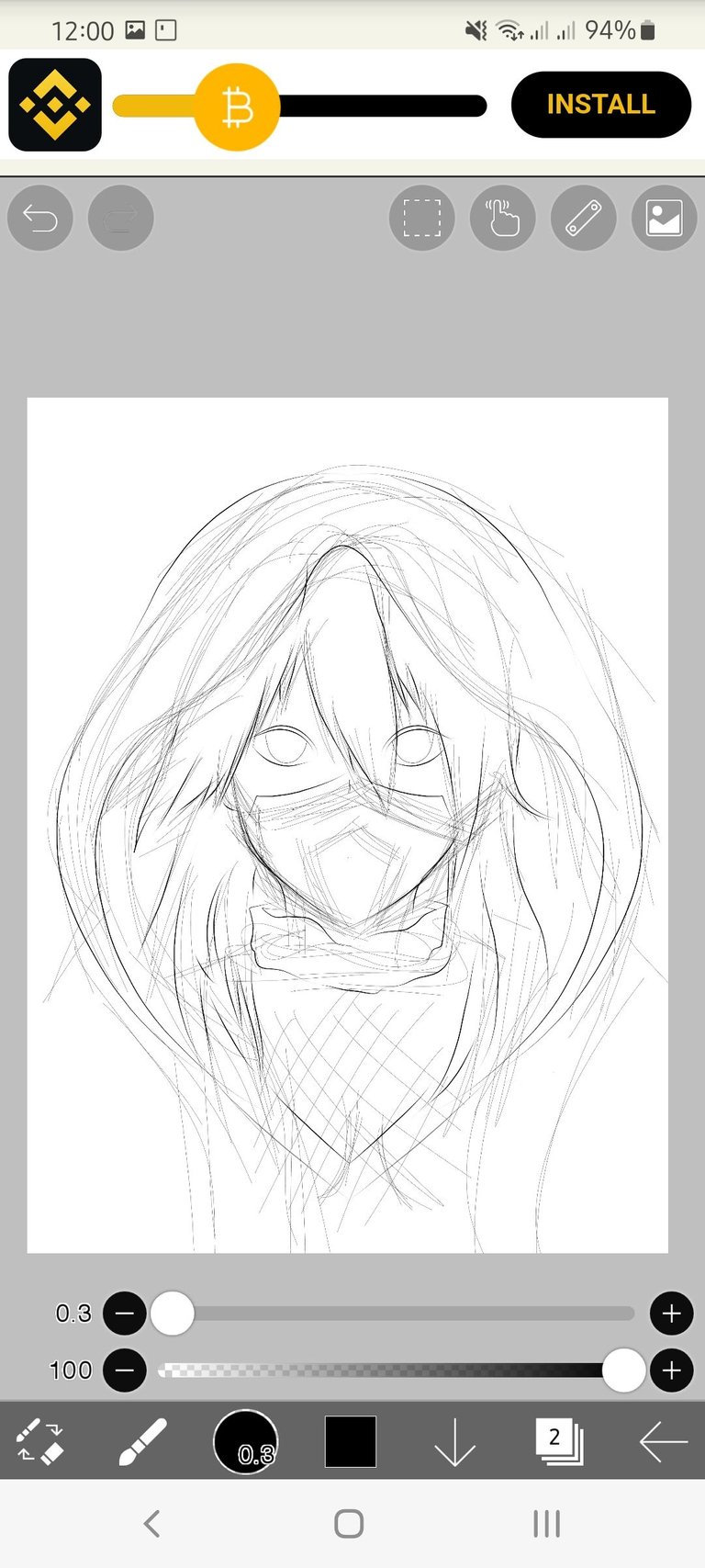 ---
After I am contented with the outline, I drew my base outline.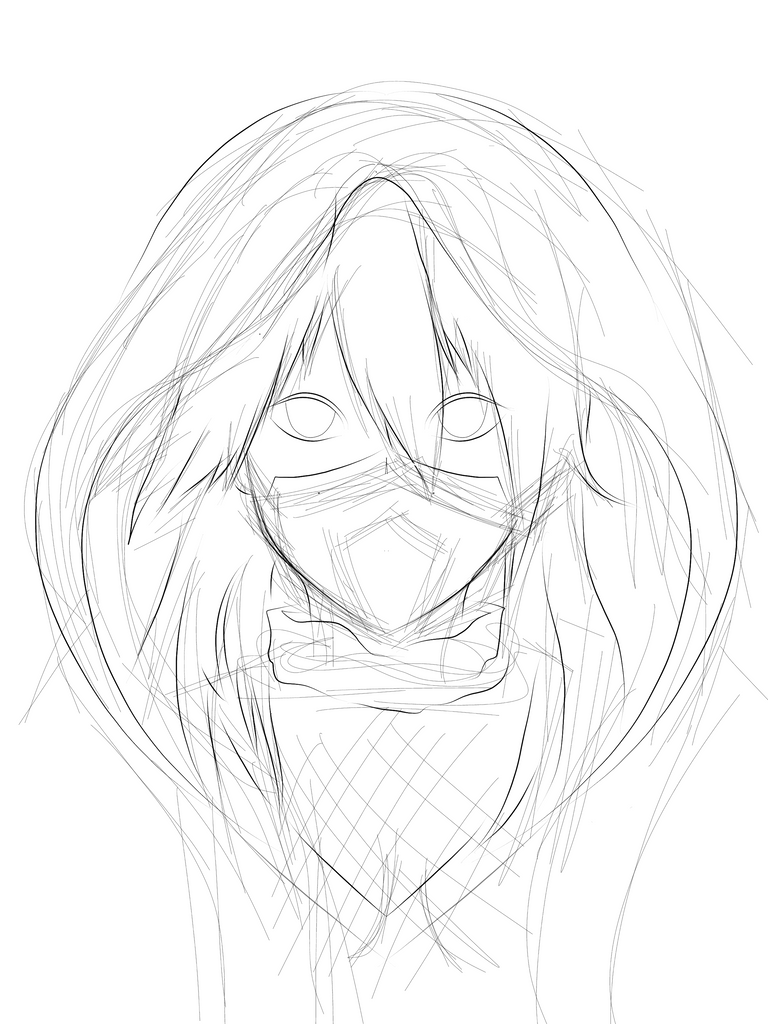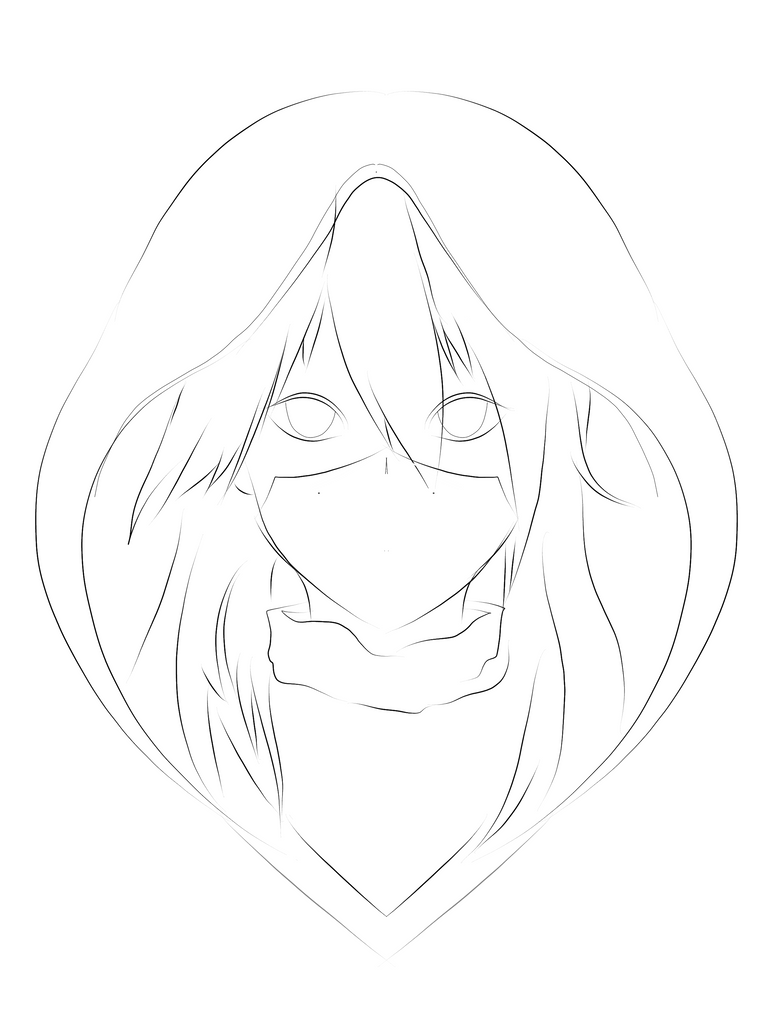 ---
I want to highlight her eyes so I applied color on her eyes first. In this part, I applied the base color of her eyes. After some blending, here is the final result of her eyes.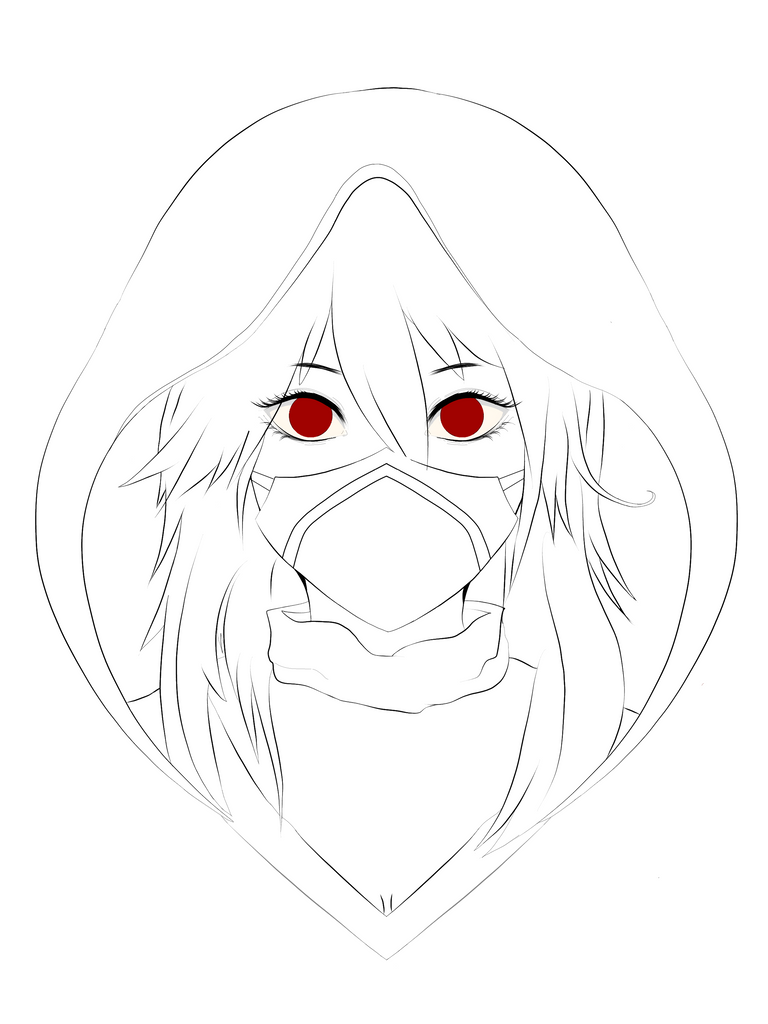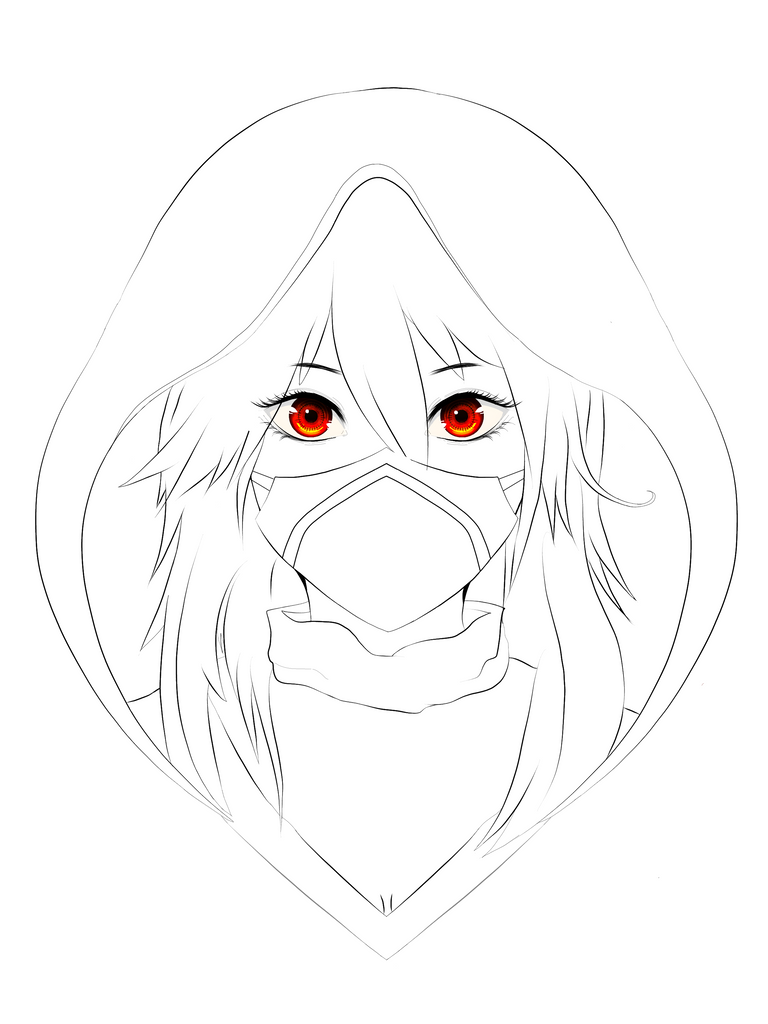 ---
Next is her hair. I drew her hair quite longer than the original image.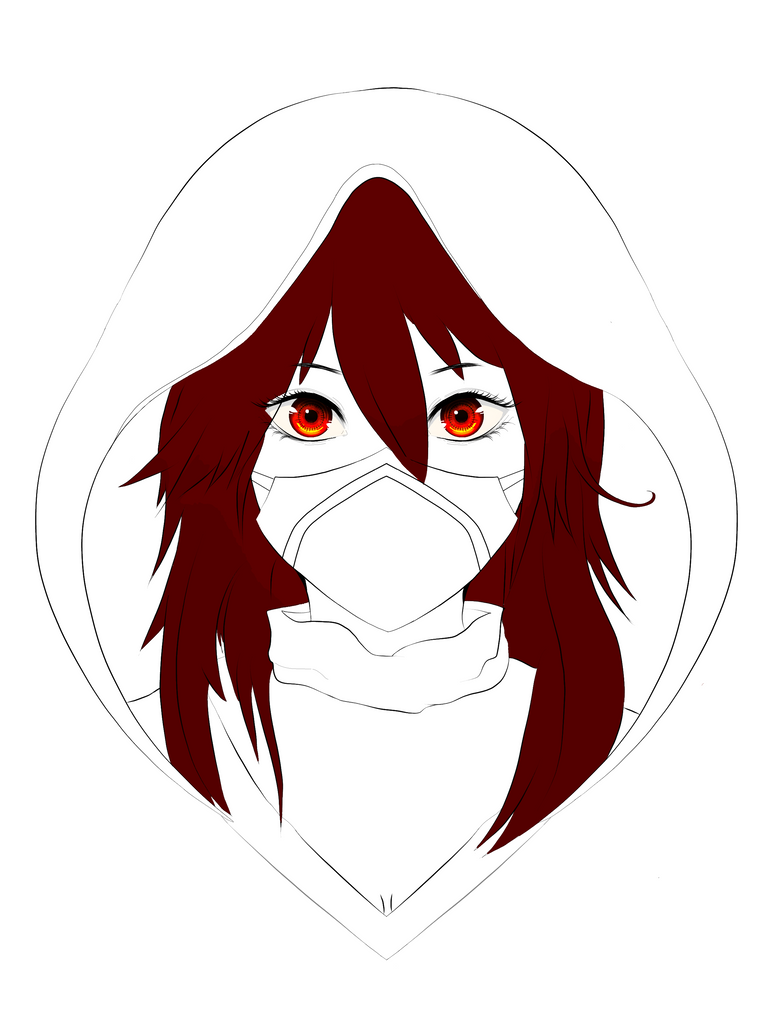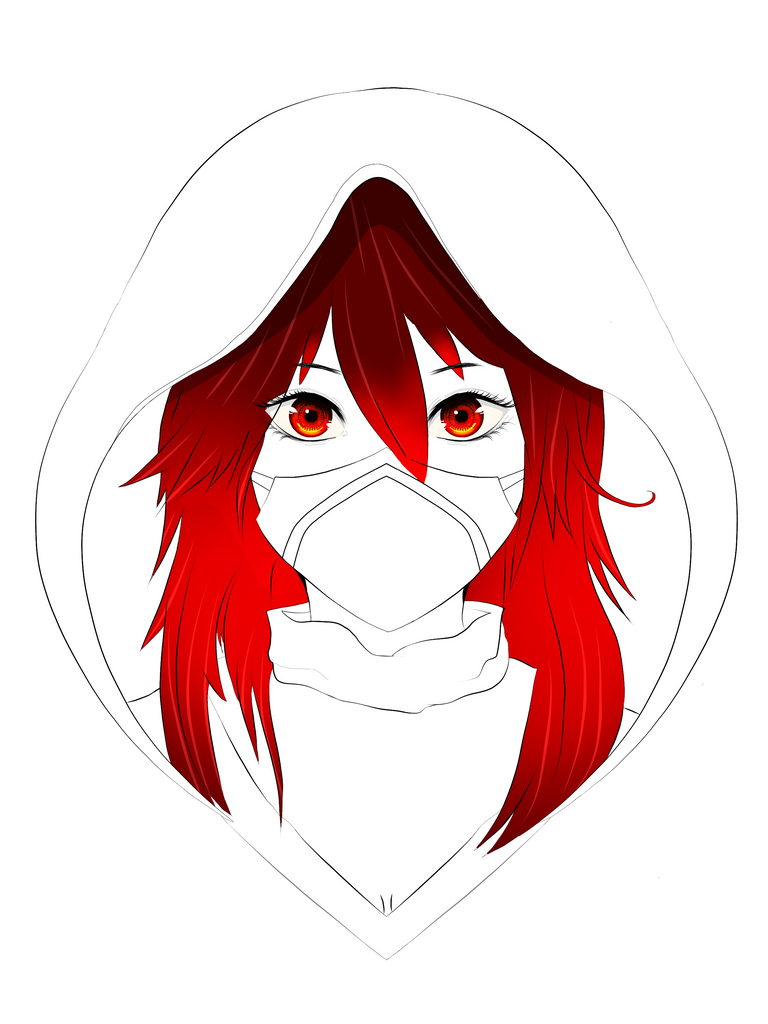 ---
After the eyes and the hair, next is her face mask. Unlike most of the tutorials that I watched wherein they applied all the base colors first, mine was per piece. In this part, I applied first the base color of the mask and then applied color blending afterwards.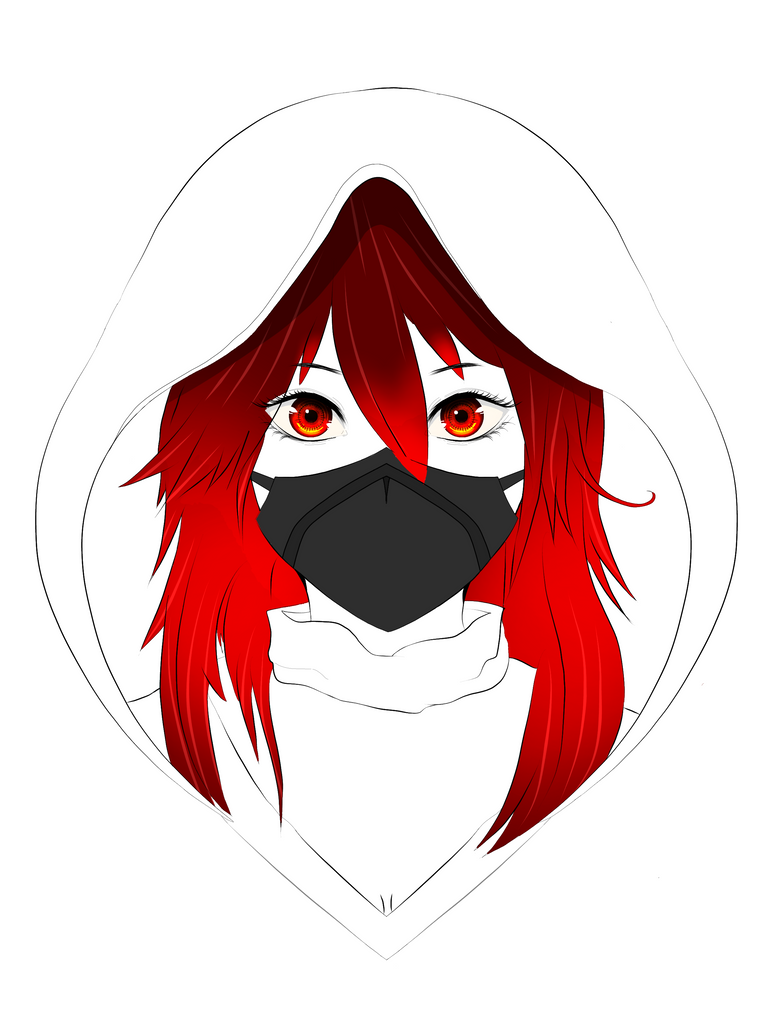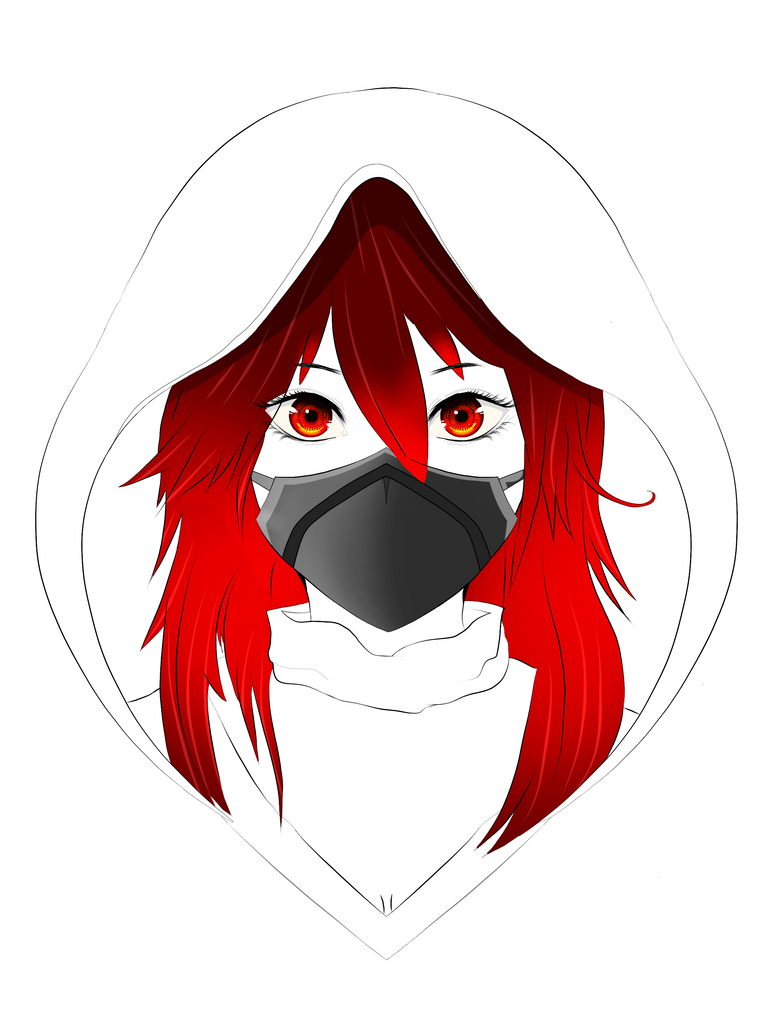 ---
After the mask, next here is her skin. I also added the fish net thingy.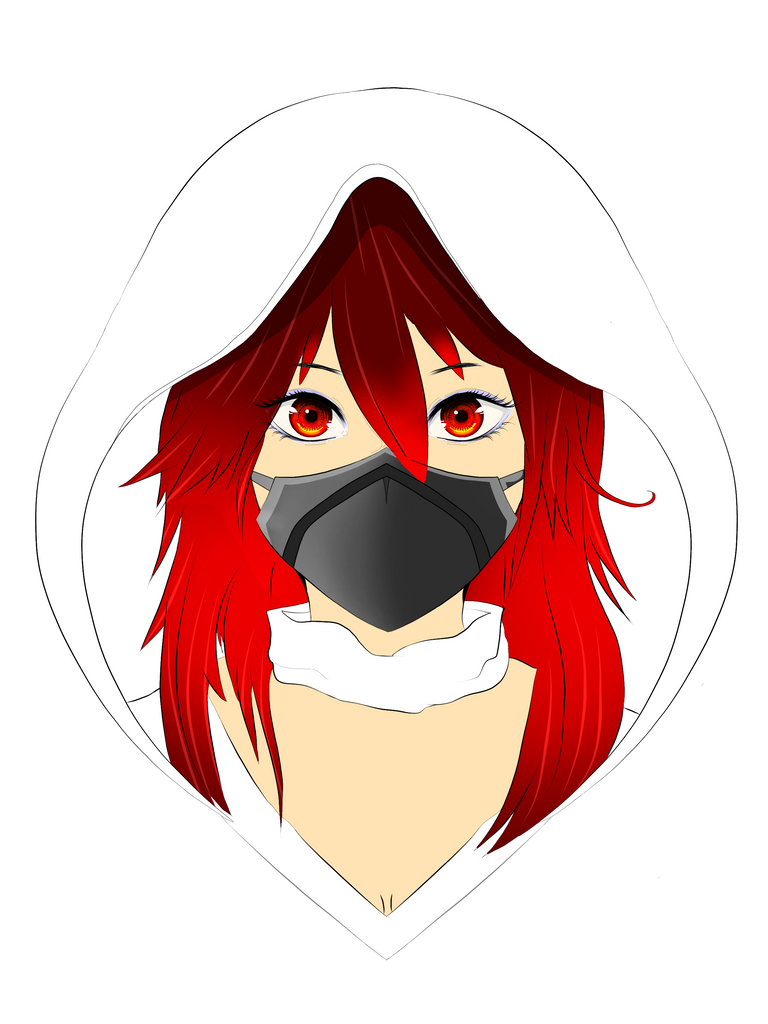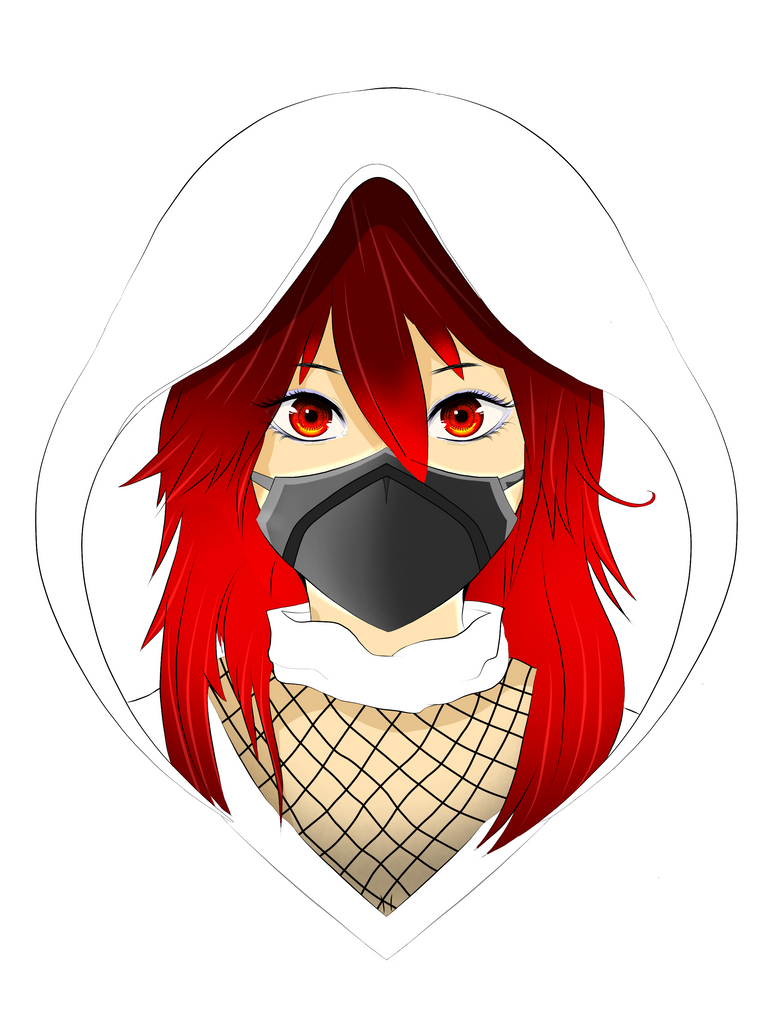 ---
In this part, I applied the base color of her hood and then applied shadows.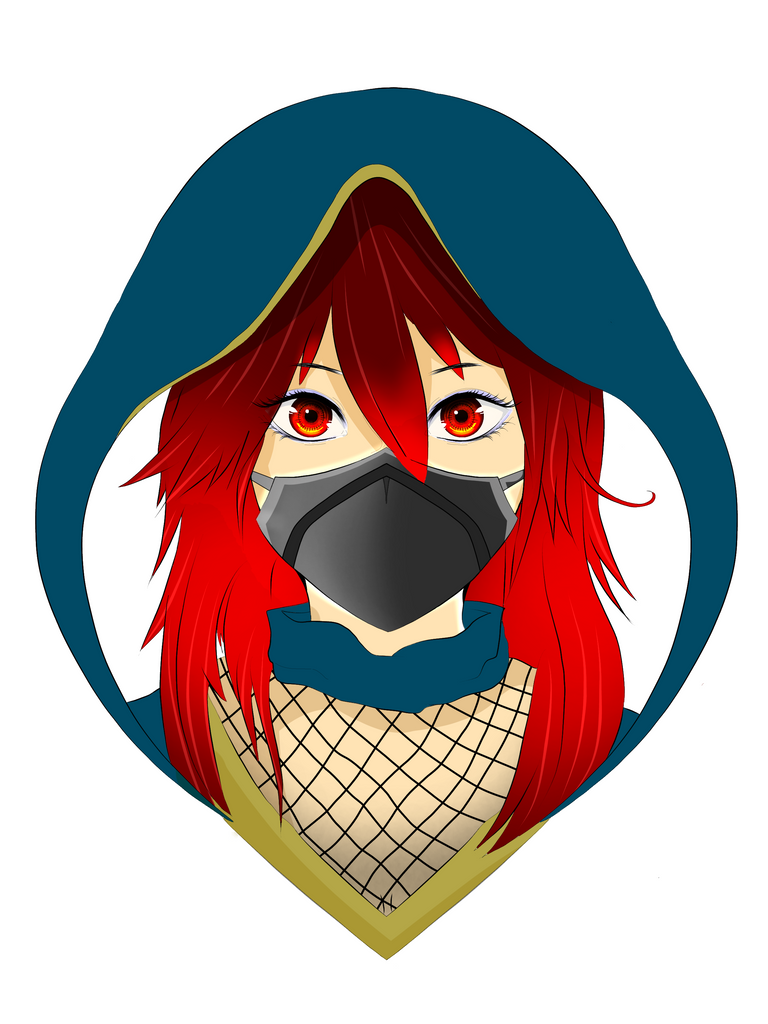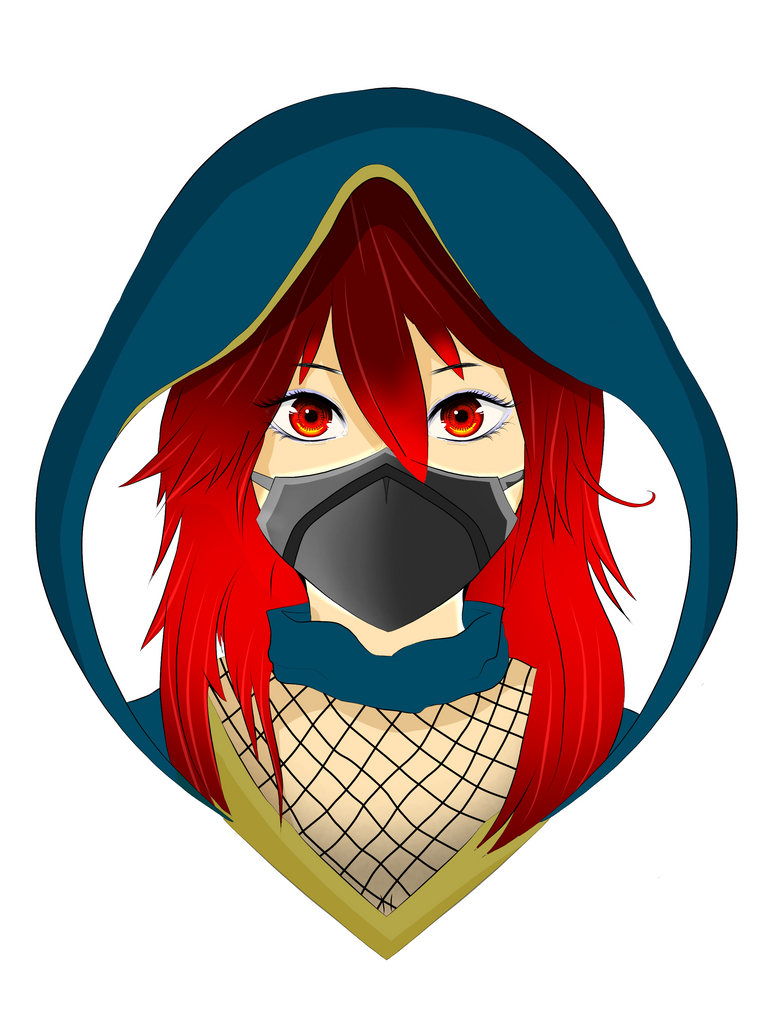 ---
And lastly, I added blue shades at the bottom and some splash of blood at the upper part of the image.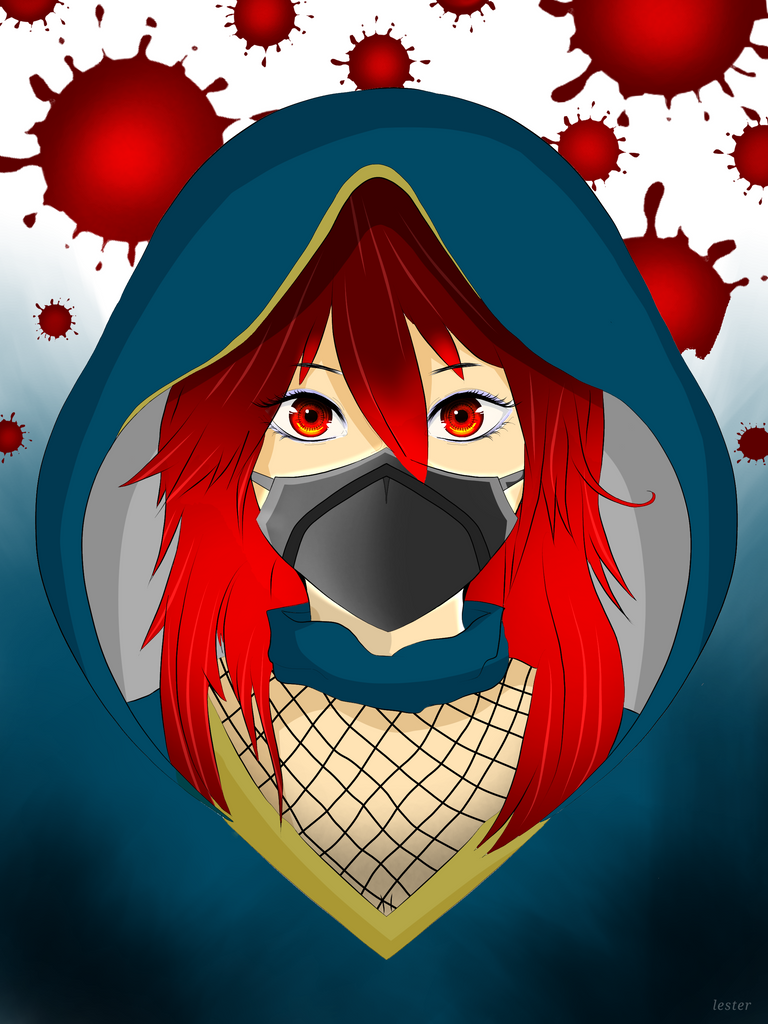 ---
Here is the screenshot of my work on my phone.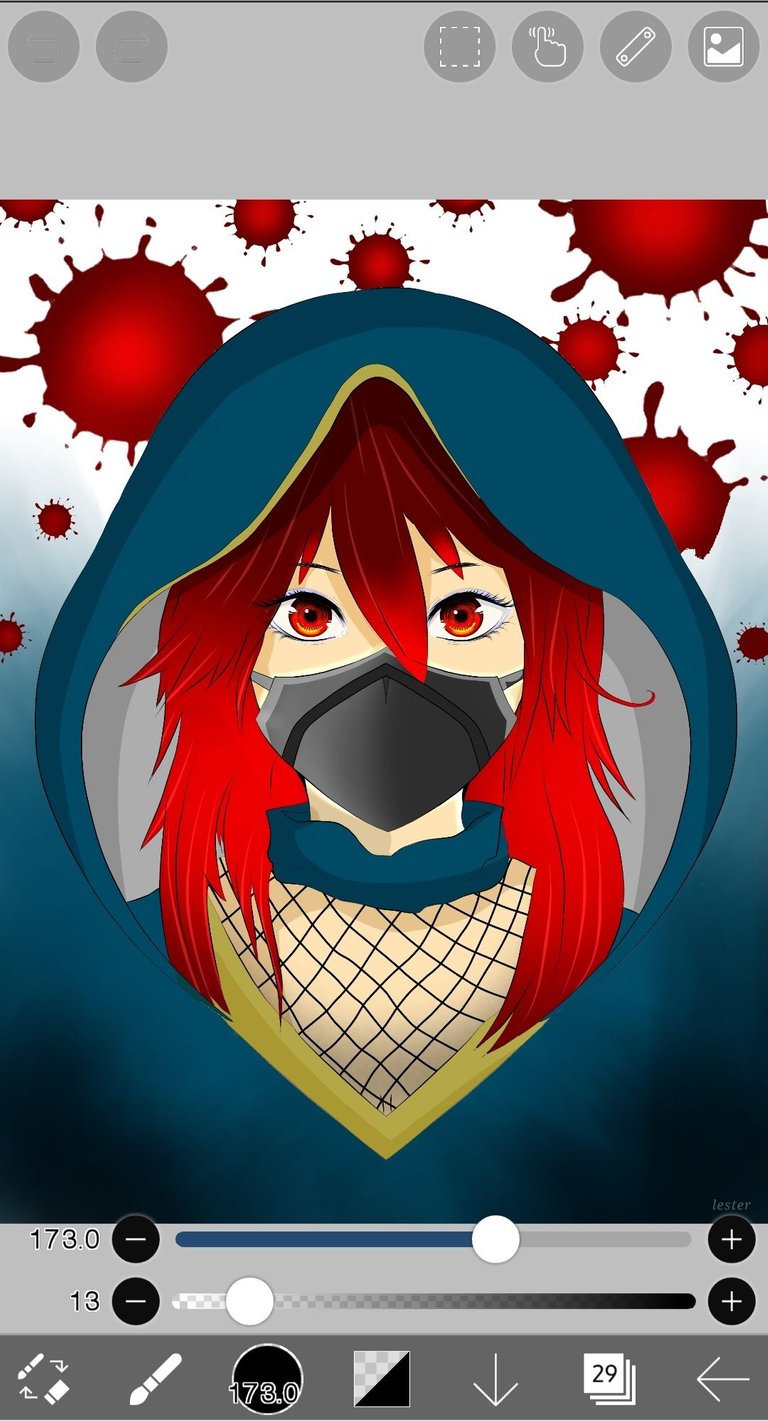 ---
Thank you for reading my post and always keep on battling!!!
Visit @Splinterlands to view more amazing posts!