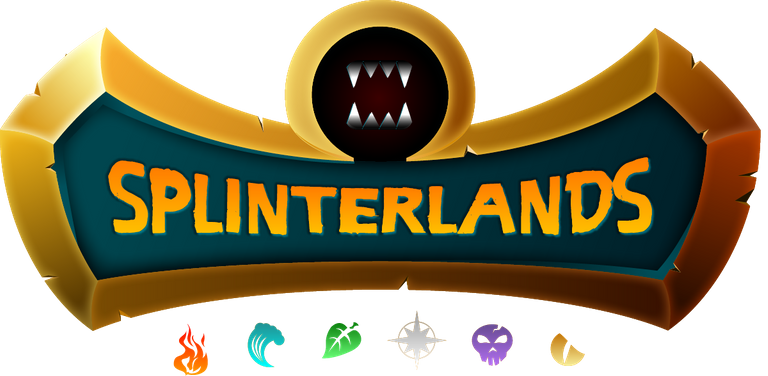 The Splinterlands game is still on track to migrate to the Hive blockchain on Monday, June 1st, 2020. This was originally announced in this post so please give that a read if you haven't already.
The game will be put into maintenance mode at around 9 - 10 AM ET on the day of the migration and we expect that it may be down for several hours. Our goal is that the migration will be completely seamless and that players will not need to do anything, however it is likely that some issues will arise so please be patient during the transition and we will work to address any issues as quickly as possible.
Preparing for the Hive Migration
If you log in to the Splinterlands website using your email address and password and have not changed your Steem/Hive wallet keys then you should not need to do anything to prepare for the migration. You should still be able to log in with the same credentials and play as normal.
If you use your Steem blockchain account name and private keys or master password to log in (either directly or through the Steem Keychain extension), then we recommend that you check that you are able to log in to another Hive blockchain application using the same account name. We recommend either https://peakd.com or https://hive.blog, although any Hive blockchain-based app or site should work.
If you use the Steem Keychain extension, then you will need to switch to the Hive Keychain extension in order to continue using it to log in and sign transactions for Splinterlands after the migration. The Hive Keychain extension is available at the following locations:
If you are able to log in to your account using one of those websites, then you should have no problem accessing your account on Splinterlands after the migration.
If you are unable to log in to one of those websites using your Steem/Splinterlands account name and keys then it may be because you have changed your keys on either the Steem or Hive blockchain after the Hive blockchain fork on March, 20th, 2020. If you changed your Steem account keys, then you will need to use the keys that were active at the time of the Hive fork to log in to your Hive account. If you changed your Hive account keys then you will need to use the new keys to log in to your Hive account.
If you are still unable to log in to your Hive account please contact us on Discord or by email at [email protected] and we will get back to you as quickly as possible.
PeakMonsters / Rental Market
A number of our players have also been asking about what will happen with the PeakMonsters website and specifically the card rental market after the migration to Hive. They have posted an official update about that which you can read here:
https://peakd.com/hive-126911/@peakmonsters/update-on-switch-to-hive-including-update-on-rentals
Splinterlands has been in close contact with the PeakMonsters team and is committed to help in whatever way possible to ensure that PeakMonsters will continue to operate, including the rental market, which we feel is vital to the future of the game. We are also working with the PeakMonsters team to make significant improvements to the rental market going forward and to begin promoting it more heavily from the main game website.
Tournaments
We also wanted to provide a quick update about the tournaments. We are holding off on scheduling additional tournaments until after the Hive migration is completed, at which point we will continue to schedule them as normal. We will make sure to give adequate time between when the first tournament is scheduled and when it begins to give everyone a chance to enter if they wish.
Additionally, we have gotten a LOT of feedback about the new "anytime" tournament format, and we have a whole bunch of changes and updates for those that are planned to be released shortly after the Hive migration is completed.
Champion I League Rating Changes
Two seasons ago we changed the rating system for the Champion I league to remove both the win streak bonus and the 10 point minimum rating increase which are the two changes we made to the ELO rating system in the game. The reason for this change was that we wanted ratings at the highest level of play to be based primarily on win percentage instead of sheer number of matches played.
After some player feedback, at the start of last season we reinstated the 10 point minimum rating increase, but unfortunately that has just brought back the original problems where ratings can be run up to very high levels by playing a large number of matches.
As a result, starting with the next ranked play season on May 31, 2020 we will be once again removing the 10 point minimum rating incease for Champion I league matches. We will also be adjusting the matchmaking system to try to ensure that players in Champion league are matched with opponents closer to their own rating.
Hopefully that will help avoid situations where players are matched with opponents that are thousands of rating points apart. We will keep a close eye on the matchmaking changes to make sure that players are still able to find opponents.
New Mystery Card
As many of you are aware, the Prince Julian mystery potion card is near its print limit of 90 total cards. We have a new card ready to go for when Prince Julian runs out, but as it's a mystery potion card, we're keeping its identity a mystery until it's released!
It's a pretty fun and powerful (yet hopefully not too powerful) card that we think you'll really like, so be sure to stock up on your mystery potions for a chance at being the first to get it!
The new card will have a print limit of 90 just like the two previous mystery potion cards and will have a 50% chance of dropping to one lucky account that has a mystery potion every day.
We are also aware that we're coming up to the next Untamed airdrop, and that some Reward Edition cards are nearing their print limit, so stay tuned for an announcement on the next Legendary Summoner card and new Reward Edition cards to be added to the game in the near future!

Stay tuned for more updates from the Splinterlands!
Website | Blog | Discord | Telegram | Shop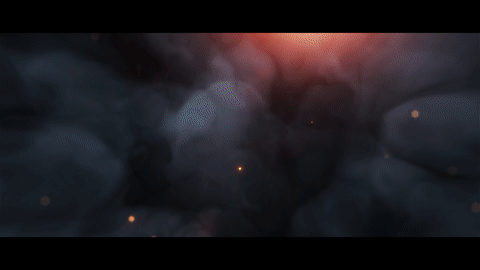 NOTE: All rewards from this post will go to @steem.dao (the Hive Development Fund account) to support the development of the Hive platform.