Most regions in North America have no sense of unity when it comes to the colors of their sports teams. In the last few years, I have attended perhaps 12 different sporting events in baseball, basketball, (American) football, hockey, and soccer (world football), as well as less prominent events such as university swim and track meets. These events have been mostly professional, major league sports, but also some minor league and university team functions.
Each time, in order to support the home team's colors, I would have needed to buy completely different clothes. That is because the team uniform colors are different for each of the teams I have visited.
Sure, you can be lucky or cheat sometimes. A University of Nebraska football fan who follows baseball's St. Louis Cardinals could get by wearing the same plain red shirt. A Northern California baseball fan who likes the Oakland Athletics might go to college one state away in Oregon and be able to wear the same nasty green colored sweatshirt in Eugene. A fan in the middle of Texas might root for FC Dallas in the sport of soccer and the Houston Texans in NFL football. If so, the teams' colors and even logos are remarkably similar enough that you might wear one shirt to another's game. But those are different cities and it's a stretch.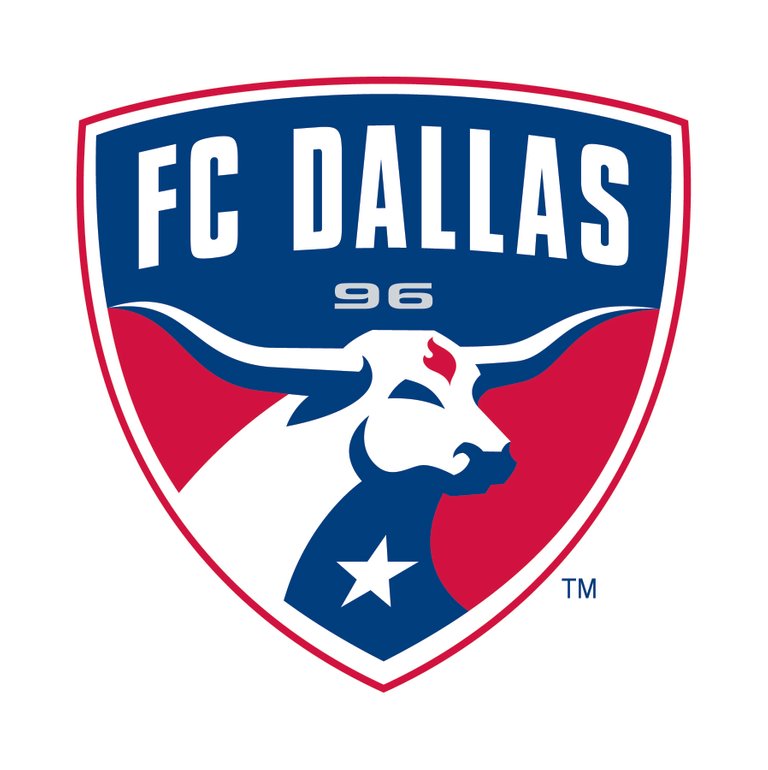 But let's look at some more typical situations. A Cincinnati resident going to some sporting events would need some different colors: orange and black for football, but red and white for baseball. Wearing navy blue to a Tampa Bay Lightning game could look just as acceptable at a Rays game, but you'd seriously be out of luck wearing it to a Buccaneers game on Sunday or even a TB Rowdies soccer game. Someone in San Francisco needs red and gold for football, orange and black for baseball, blue and gold for basketball; those following soccer and hockey a few miles to the south of SF would need blue and black plus turquoise and black.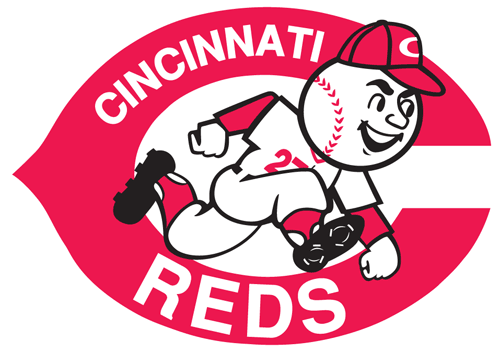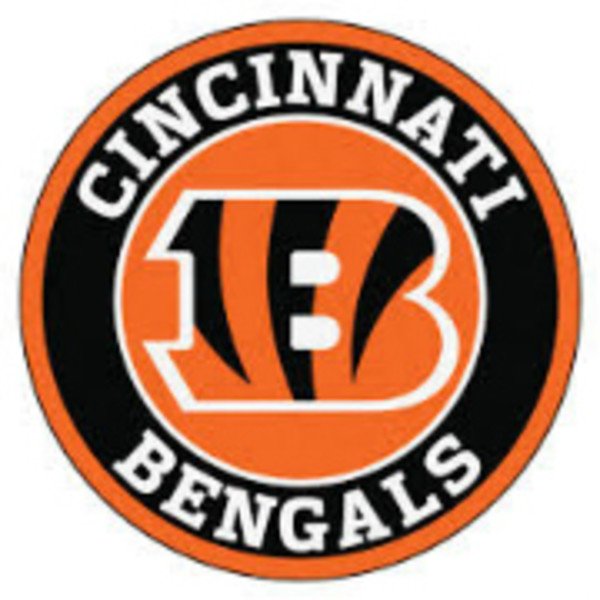 If you tried to wear Colorado Rockies purple to an Avalanche game, people would notice it's not quite the same shade of burgundy as their team wears, and you'd need to buy yet another shirt to attend a Denver Nuggets game and see some NBA action. All three have their own shades of blue, as do the NFL's Denver Broncos, which also throws in orange instead of purple, burgundy, or yellow. Each Denver/Colorado team seems to have its own flair along with its brand of blue, and that is not unusual for a major sports city.
Why doesn't each city adopt its own colors and specify that local sports teams use that color? Ah, but then they wouldn't sell as many branded jerseys, hats, scarves, earmuffs, sunglass holders, and the like. Merchandising is the name of the game and that's why there are so many different colors for each unique team.
I still like the idea of regional unity. The city that does it best is Pittsburgh. Seattle is pretty good also. Some other cities have a couple of matching teams (like Toronto) but others that don't or one city has a lot of one color (such as red in Atlanta), if not complete harmony in team uniform color schemes. Boston comes close with the New England Patriots (NFL), Revolution (MLS), and Red Sox (baseball) sporting similar dark blue and red color schemes, but then there are those pesky Celtics (NBA) who throw off the pattern completely with their Irish green.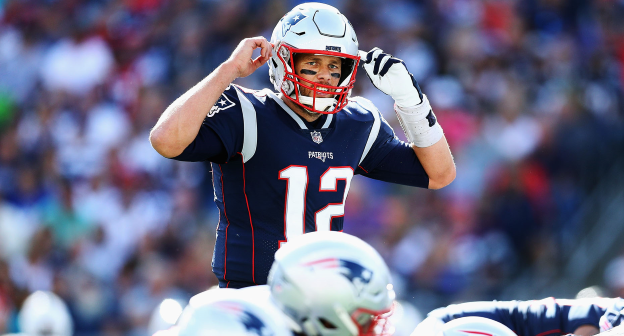 New England Patriots of the NFL, a color scheme similar to those in Boston soccer and baseball. Source: MSN.com.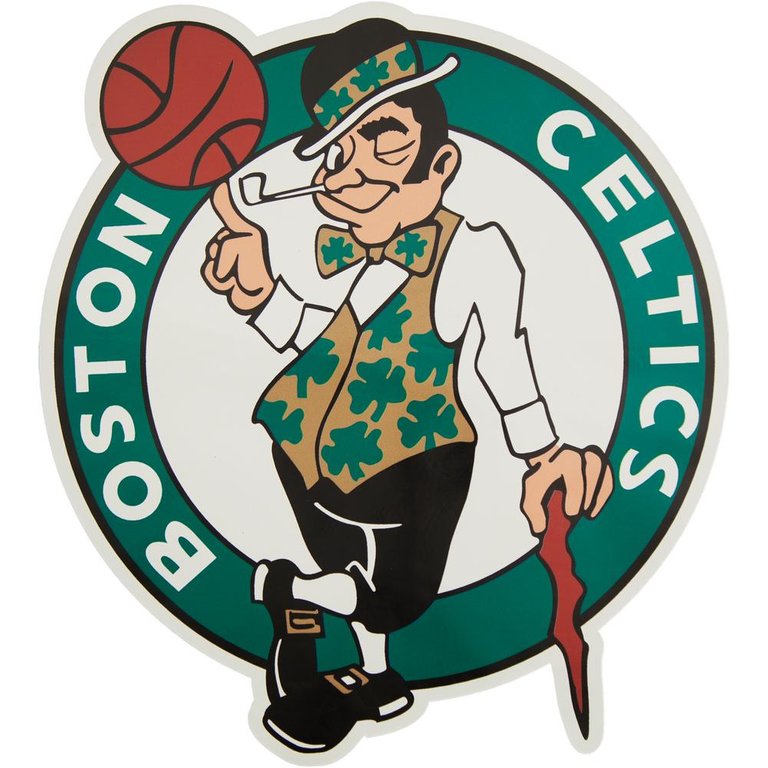 So if you live in Atlanta, invest in a plain red top, which could work for you in football, basketball, baseball, and soccer (thanks goodness the hockey team moved out). Blue or blue-and-green works really well in Seattle. We will see if that city's new NHL team follows its other major league sports with a similar color scheme.
But there is no place quite like Pittsburgh. From football to baseball to hockey, you can wear the same colors. The Pittsburgh Steelers wear black and gold. The Pittsburgh Pirates wear black and gold. And the Pittsburgh Penguins wear black and gold also.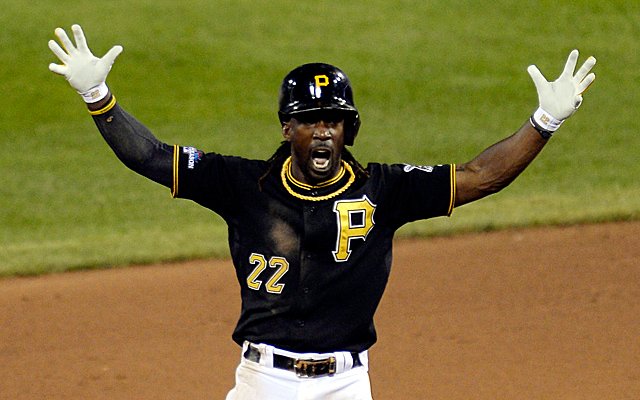 Pittsburgh Pirates. Source: CBS Sports.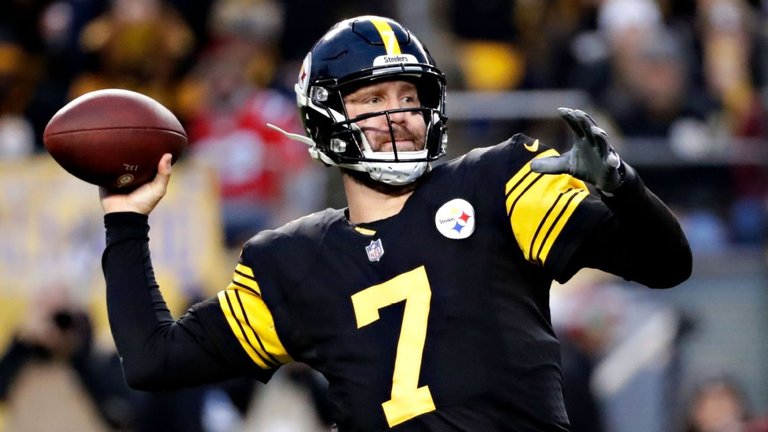 Pittsburgh Steelers. Source: ESPN.com.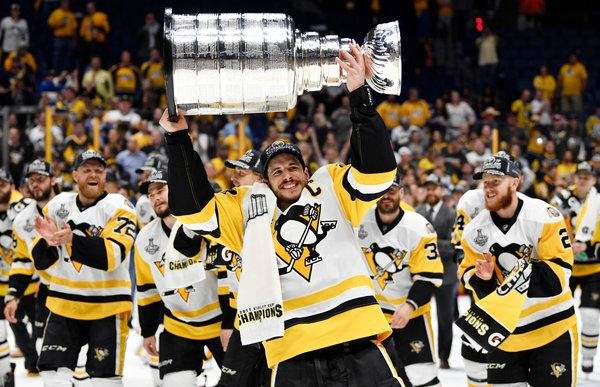 Pittsburgh Penguins. Source: NY Times.
Black and gold will even get you in to see the Pittsburgh Riverhounds and Steel City Yellow Jackets, two second-tier soccer and basketball teams that call the city home. Beyond the pro sports, you'd have to get some different colors for Penn State or Pitt games, but the unity in pro sports colors is admirable. The individual teams may not sell quite as much merchandise overall. But when someone says, "I bleed black and gold," they are a true Pittsburgh sports fan through and through. There's something to be said for that kind of unity and dedication when a whole city is pulling for its teams.
Team logos are the property of the respective teams within each sports league. Image credits within text.