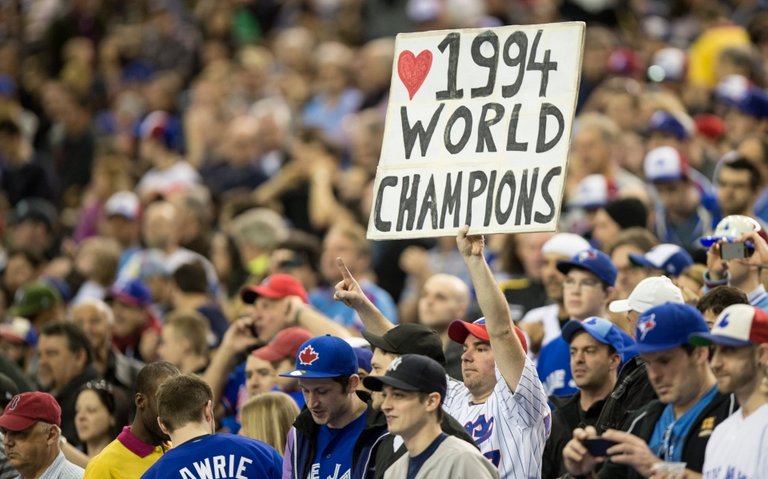 Balls were jumping out of stadiums that year and a few hitters were on a torrid home run pace. One player was making a serious bid to hit .400 for the season, a cherished but elusive batting average. The San Francisco Giants brought in a player with the first name Erik who hit well below the Mendoza Line. And relations were becoming frosty between league ownership and the player's union, a discord which threatened to disrupt future play.
But before you raise your hand and identify that year as 2019, let me add one additional fact: the Montreal Expos finished that season with Major League Baseball's best record. Oops; the mystery season cannot be 2019, since Les Expos de Montreal have not existed since that franchise moved to Washington, D.C. and became the Nationals after the 2004 season. And the Giants player was Erik Johnson (.154 batting average for the season), not Erik Kratz (.125 before being traded). And of course, the player flirting with .400 was not Cody Bellinger.
Indeed, the season that cannot be named was 1994. The 1994 season was lost on August 12 of that year when the MLB players went on strike. The remainder of that season was cancelled and the work stoppage lasted until April 2, 1995.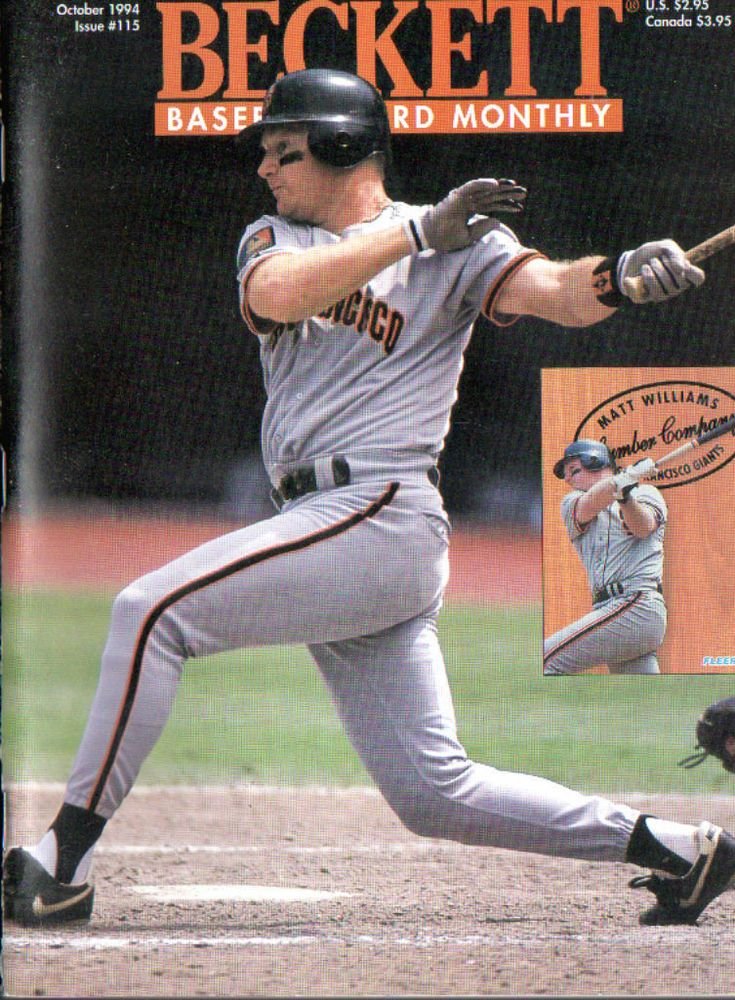 To say this work stoppage was a shame would be an understatement. 1994 was one of the most promising years in the history of baseball. But rather than see it through to its storied end, fans were shafted when the players and ownership could not agree on a new contract. This strike inflicted massive damage on the sport's image and its attendance suffered for many seasons thereafter.
When the season ended, the Montreal Expos had baseball's best record. A decade later, the franchise had to leave town because attendance had lagged. How many more fans would have packed Olympic Stadium if the Expos had gone on to make a deep playoff run that year? What if the team had won a World Series championship?
When the season ended, future Hall of Famer Tony Gwynn not only led the majors in hitting; he also was making a serious run at the .400 mark. Only one player in history hit .400 and that was Ted Williams. Gwynn was really close, ending the strike-shortened 1994 season at .394. At that point, his team should have had 45 games left, more than half of them at his home stadium where Gwynn traditionally hit for a higher average.
And Gwynn had been riding a hot streak. He had hit .426 over his last 29 games and .475 in August. Had baseball not pulled the plug on his best season, Gwynn may well have finished above .400 or even bested Williams' record of a .406 batting average.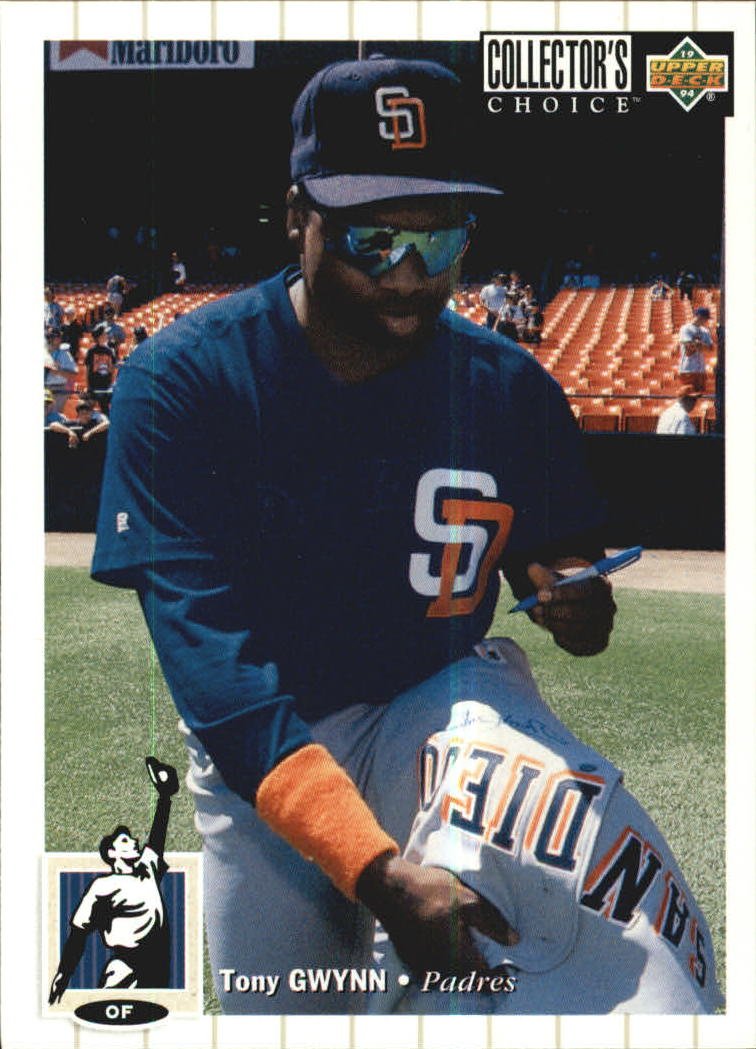 How about other potential records? Mark McGwire, Sammy Sosa, and Barry Bonds had not discovered all of their vitamins yet, so Roger Maris' record of 61 still stood as the single season home run mark. But when the strike stopped the MLB season on August 12, 1994, Matt Williams and Ken Griffey, Jr. were leading the league with 43 and 40 home runs apiece, respectively. A reasonable projection would put both of those players in the mid-to-high 50s by the end of a full season of baseball. With the warmth of late summer, one or more hitters may have set a new home run mark in 1994.
Did I mention that Greg Maddux had an earned run average (ERA) of only 1.56 when the 1994 season stopped? If he'd kept that steady, he would had one of the lowest ERA's in recorded history. Woulda, coulda, shoulda.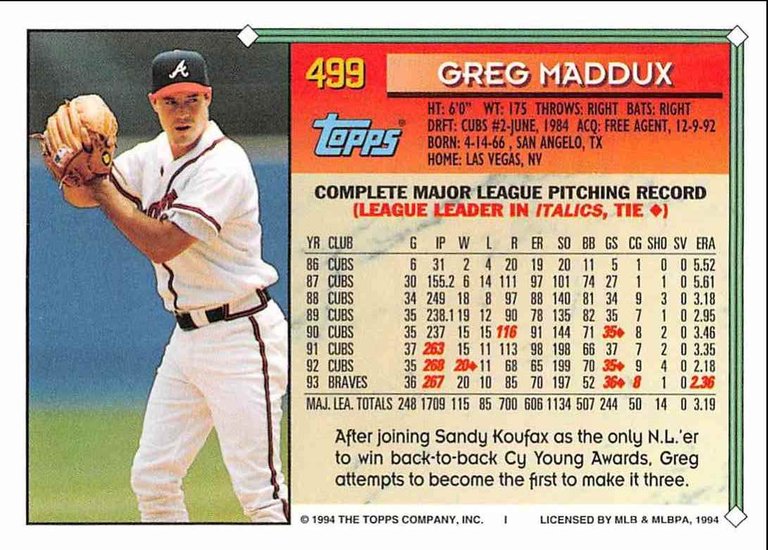 But none of those things happened. The season stopped early. All of those possibilities were lost.
And as Major League Baseball ownership and its players union again find themselves with growing disagreement over salaries and conditions, I hope they will all remember what was lost the last time they let their egos get the better of them. After a long period of labor peace, this is the time since 1994 that I have heard experts predict a coming strike or lockout when the current collective bargaining agreement expires (which, I believe, occurs in 2021). Don't do it, guys. There's time enough to settle those differences off the field, so please step up to the plate before it's too late.
References:
https://en.wikipedia.org/wiki/1994_Major_League_Baseball_season#Statistical_leaders
https://www.cbssports.com/mlb/news/did-the-1994-strike-cost-tony-gwynn-a-400-batting-average/
https://www.baseball-reference.com/players/k/kratzer01.shtml
https://www.baseball-reference.com/players/j/johnser03.shtml
https://deadspin.com/an-mlb-strike-might-be-the-players-only-leverage-1832909179
Top image: Calgary Herald. Others: Beckett Baseball Monthly cover and Upper Deck and Topps baseball cards.