Hi Steemians!
State of the ÐApps is a curated directory of Decentralized Applications, also called ÐApps, on various blockchains. State of the ÐApps was initially created in 2015 by @mids106 to categorize and showcase developed projects built on the Ethereum Blockchain, more recently we have added support for POA, EOS and most recently Steem. 🎉
Now, in 2018, we have a small, but focussed team of 4 to help DApp developers spread the word of their projects, let users discover new decentralised applications that they couldn't have even imagined before, let traders and investors track & compare how all the DApps are performing, and provide technologists with statistics and material for their blogs, tweets and boardroom presentations.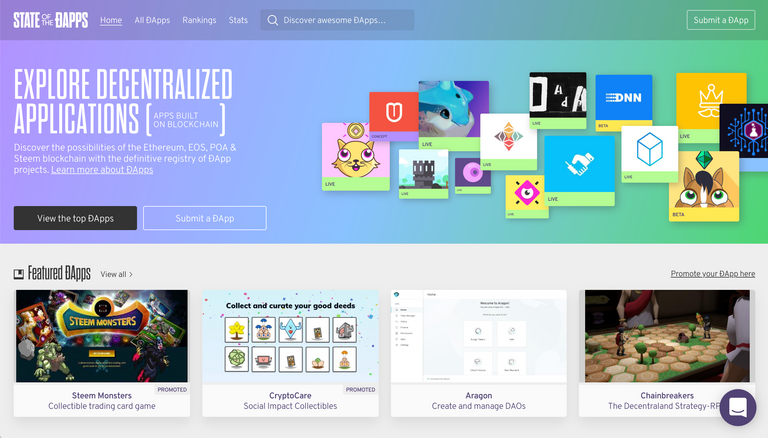 For me (@mids106) it has been a most humbling experience to see the Steem community organize itself. First you created some rapid awareness for the Steem platform (seeded by @soyrosa, @yabapmatt, @starkerz and @oracle-d) & various DApps that have been built, many more beyond the obvious Steemit. At the same time we got personal assistance from supporting tools that allowed us to quickly integrate transaction statistics (thanks @therealwolf). Finally you made sure that all the DApp profiles are up to shape (thanks to all DApp teams & influencers, too many to mention).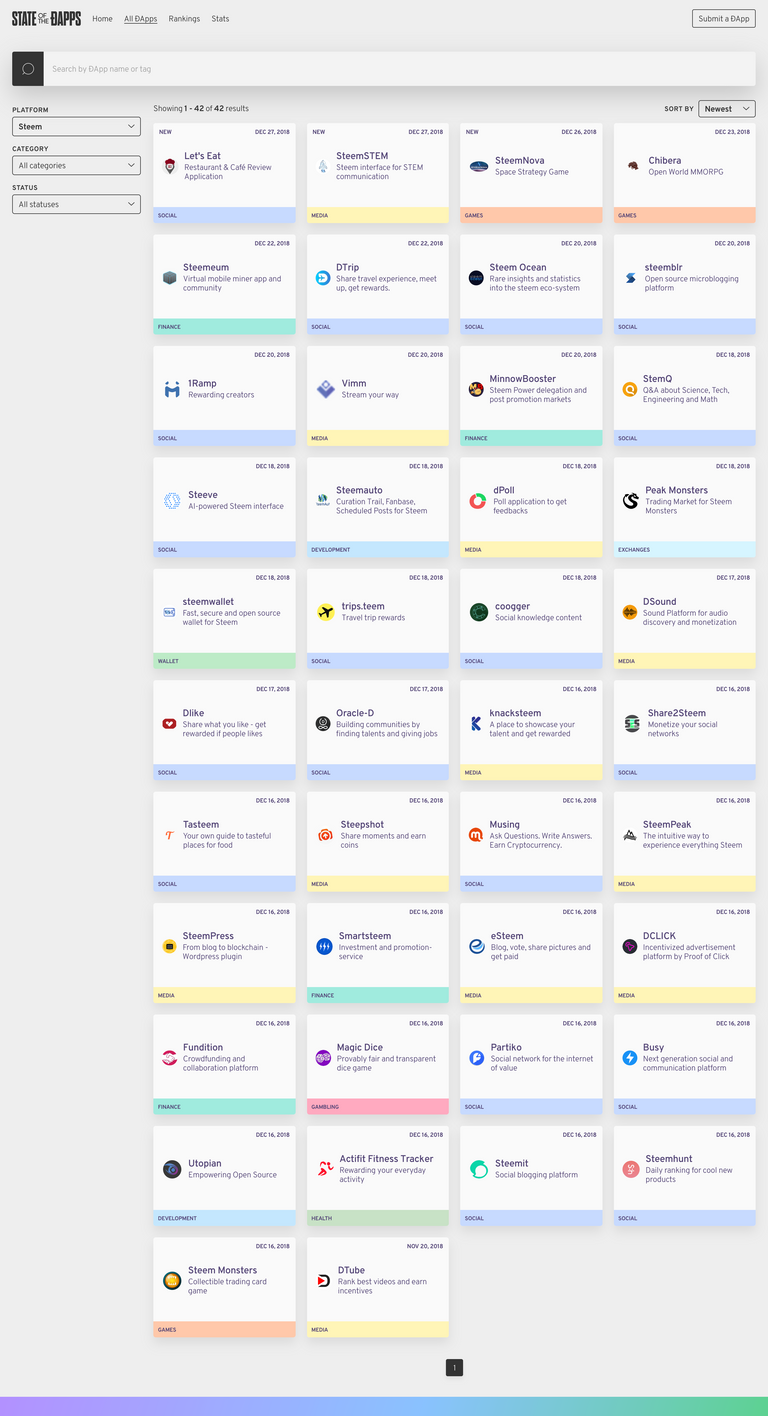 As of December 27th, we are seeing 42 DApps build on Steem, and I am sure we are still missing a couple more!
We are looking forward to further engage with the Steem community. You can reach us via email on [email protected], engage via the Intercom live chat on our website, talk to us on various Telegram and Discord chat channels or maybe even leave a comment on this Steem post 😉