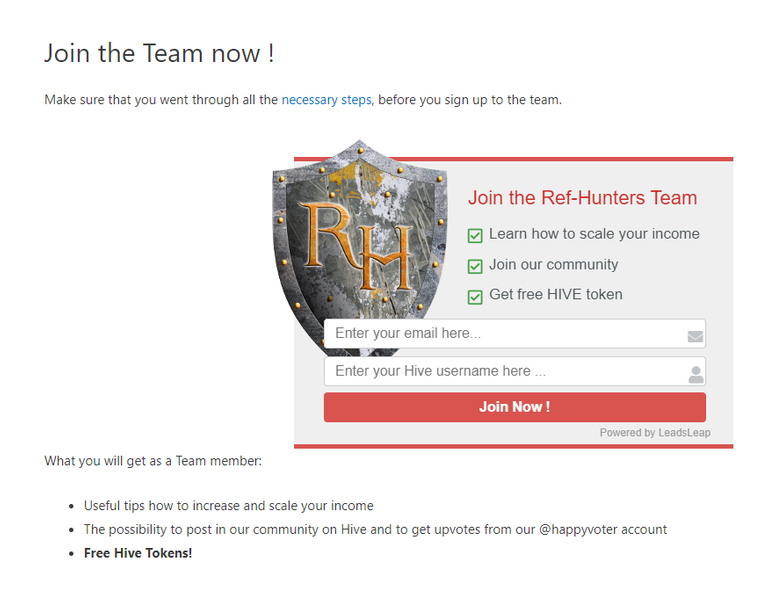 source: https://www.ref-hunters.ch/team/member/join-the-team-now/
The project Happyvoter was created a bit more than 1 year ago in march 2019. The idea was to tokenize a steem account at the time. People could buy the HVOTE token and own a part of the Steem Power of the @happyvoter account. With different income sources and a 100% reinvestment plan, the value of the happyvoter token has evolved from 0.5 steem to 0.84 Steem in about a year. This is quite a nice return.
What happens with the split of the blockchain?
We have been caught a bit by surprise by the hard fork but it is a kind of nice surprise to have this Power on both blockchains Hive and Steem. So we will go on with the old concept on Steem where we continue to reinvest the steem into the account and we keep our token on steem-engine. Like that we can keep our engagement with the people that hold this token.
On hive we will not create another token and we use the @happyvoter account to help onboard new people to hive. We have created a team website: https://www.ref-hunters.ch/team/member/
The idea is that people can join the team. To do so they need a hive account and also they need to sign up with several referral links of the team. When these people use these referral links and are active on these websites, they will generate affiliate income for the team. We will use this income to power up the @happyvoter account on hive. We provide these people with a community on hive: https://peakd.com/c/hive-101918/created where they can post everything related to earning money online. With the powered up @happyvoter account, we will upvote their posts. In addition to that new team members are encouraged to write a post and when they do everything that is required, the will get free Hive token from us.
If you would like to share your experiences about money earning, you are welcome to join our community.
Best regards,
Achim
-***-
@happyvoter on steem:
---