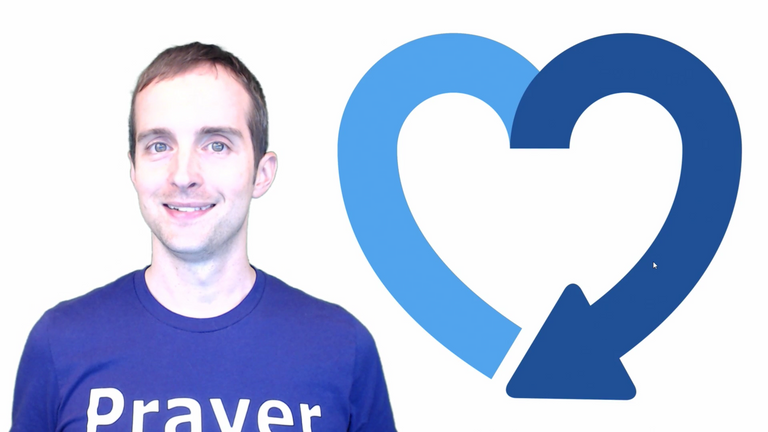 Ready for Steemit to be easier to understand? View all the major Steem changes from release in 2016 to through 19.0 in June 2017 in this one list! Reading the whitepaper when I first signed up for Steemit in May 2017 combined with hundreds of Steemit posts from many months ago left me really confused!
Today, I finally went through every version update and wrote this to summarize all of the changes I think are most important because I want to have a better understanding of how Steemit works today instead of thinking things that were true a year ago still apply! View the most current updates and the complete history at https://github.com/steemit/steem/releases.
Top confusions for me getting started with Steemit!
The total Steem inflation was reset to 9.5% a year and drops 0.01% per 250,000 blocks meaning the current rate is about 9.26% instead of 100% as originally written in the whitepaper. What a shock after I bought over $10,000 of Steem in May 2017 and was expecting the really high interest rate once I powered it up! The interest is paid frequently enough that with enough Steem Power we can literally refresh the page and watch it go up a little bit all the time. After my first 24 hours of doing this, I wish I could have captured my face the moment I saw that I was getting about 2% interest per year or about 0.0055 % a day instead of 100%! Soon I learned that in December 2016 the original model of doubling Steem available every year was thrown out in favor of the new system starting at 9.5% total inflation yearly and then reducing that each year going forward. @pfunk helped me fix my initial post to make this one as accurate as possible. Reference the source at https://steemit.com/steem/@steemitblog/final-review-of-steem-economic-changes.
75% of Steem inflation goes to authors and curators on posts and upvotes while 15% is given to Steem Power and 10% to witnesses. This means out of the 9.26% current total inflation, about 7.1% of all new Steem "printed" is given out to users making posts, comments, and upvoting through curation. Before 16.0 the inflation went mostly to Steem power with authors, curators, and witnesses getting a few remaining percent. Starting out on Steemit this was another huge point of confusion which I hope is clear now as to how authors and curators upvoting posts get paid!
Power Down in 13 weeks instead of 104! After 16.0, we can now transfer all Steem Power into Steem with 13 payments starting in just one week with about 8% of the account balance 1 week after powering down. Seeing the shorter power down period encouraged me to invest much more in Steem Power and was confusing for weeks getting started as to whether it was actually 13 weeks or 104 weeks as originally setup in the whitepaper.
Witnesses now do all the "mining" in Steem because of the change in "Steem Simplicity 0.17.0" which removes Proof of Work and eliminates participation in mining Steem outside of being a witness! This was still confusing me up until a few minutes ago because almost every old witness guide mentions mining as does the official documentation still even though it does not exist today. Technically according to @pfunk it is not really mining because the witnesses are just producing the blocks and signing them with none of the competition found in mining other currencies.
Reporting a witness for double minting a block no longer results in losing the entire vesting account balance. Or in simple language a mistake in setting up or managing a witness server previously could cause a complete loss of all Steem Power! The steem.io documentation at https://steem.io/documentation/how-to-mine/ still provides this warning even though there have been so many changes since it was published! Up until yesterday that one little sentence in there nearly stopped me from becoming a witness out of fear of losing everything because of my lack of experience managing Linux servers. Thankfully @someguy123 explained to me that this was changed because several people did lose their whole account balance and they were predictably not very happy about it!
Account recovery is now possible starting with Steem 11.0. In the original whitepaper and initial use of Steem account recovery was not possible meaning there was no hope for getting back into a stolen account. Account recovery is possible if an account is stolen by using the original password and verifying identity with Steemit. There might be some hope even without the password using a private key if the password is lost. Going through the recovery process then allows for a password change to lock anyone else out of using the account. Without a password or private key valid within the last 30 days, account recovery may not be possible! Long story short better to err on the side of having the password too available than to keep it so secure it is easy to lose! Ideally use a password manager and keep an offline backup also. I wrote an in depth post about account security you might enjoy at https://steemit.com/steemit-guides/@jerrybanfield/the-steemit-account-security-tutorial-june-2017.
Witnesses get paid 10% of total inflation while witness runner ups pay per block is now 5 times the top 20 witnesses. If you are considering becoming a witness, this makes it worth it to not be in the top 20 because we should at least be able to pay for server costs! Witness pay effectively now is around 0.18 Steem Power every 63 seconds in the top 20 and about 0.9 Steem Power for backup witnesses. Outside of the top 100 it will be difficult to even get one block because pay is determined by the total number of witness approval votes relative to the other backup witnesses meaning the higher on the list, the more blocks received.
The owner private key is no longer visible on Steemit. Using the CLI wallet or an algorithm with the password is now required to reveal the owner key because the wallet on Steemit no longer shows the private owner key. The public owner key is visible to anyone on Steemit as are all the other public keys.
Thank you to @pfunk for helping me get these polished after my initial post!
Top changes versus the whitepaper and previous versions of Steemit!
Rewards are now linear for upvotes instead of exponential as of the 19.0 equality release in June 2017. Before this, if you had 1000 times as much Steem Power as me your vote was worth 1 MILLION times more. Today everyone's vote is directly proportional to how much Steem Power we have which I think is very helpful for allowing everyone more of an equal say.
Curation rewards on upvotes are now on a square root calculation instead of linear meaning upvoting a post early should now be worth significantly more and upvoting a post that is already popular worth less.
Posts cannot be deleted after 7 days. Currently they can only be edited after 7 days once the software is coded to prevent vandalism on old posts with infinite edits.
The voting period is 7 days instead of 30 days because 99 percent of upvotes happen within the first 7 days. Upvotes still count on older posts but do not contribute to payout or use voting power.
No penalty for more than four posts per day. In earlier versions a penalty was applied to the fifth post and beyond within 24 hours but that was removed. Still the 5 minutes maximum per post on top level posts exists plus 20 seconds per comment and 3 seconds per vote.
12 hour lockout on upvotes prior to payment allowing downvotes to reduce payment as needed! Apparently it used to just be one minute on 24 hour post payouts with a second post payout period and now I think it is good the final 12 hours can be used to downvote only if post rewards are too high!
75% of post rewards go to authors while 25% go to curators which are the upvoters! Originally it was 50/50 which was ruined by voting bots which could earn a lot with auto upvotes.
The single biggest changes seem to be Steem 0.16.0, Steem Simplicity 0.17.0, and Steem Equality 0.19.0 with links to read more below!
https://steemit.com/simplicity/@steemitblog/update-on-simplicity-cutting-complexity-with-steem-0-17-0
Review more updates on the Steemit blog from @steemitblog at https://steemit.com/@steemitblog.
Stay ahead of the game in 2017 by viewing the roadmap at https://steem.io/2017roadmap.pdf.
Did I miss anything important or mess anything up?
If so, would you please comment below to help me know what edits to make to ensure this is valid for the foreseeable future when new Steemians are looking to learn about all the changes in a very short amount of time?
Thank you for reading this!
If you think this post makes a positive contribution to our community, would you please upvote it because each upvote helps me dedicate most of my time to Steemit without the need to hustle for money somewhere else?
Love,
Jerry Banfield