After weeks of work we are proud to announce the launch of a first Beta version of a new game based on the Steem blockchain. It is a game which is played with and on the Steem blockchain , which was developed to show which type of cool stuff the Steem blockchain can also be used for. We hope you enjoy it and are more than happy to receive any feedback you can give us!
Steem Football Manager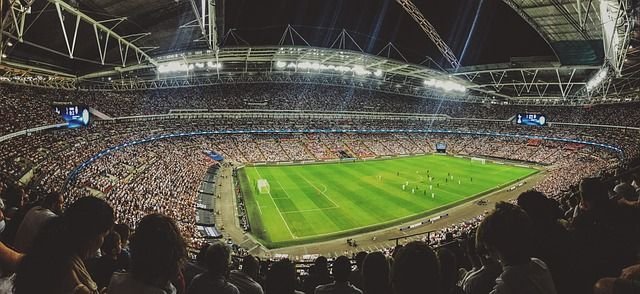 How does it work?
The aim of the game is to manage a team of football players. You buy and sell players and earn rewards depending on how good your decisions have been.

All you need to play is an account on Steem. To start with, you need to get some SBD balance on your Steem Football Manager account. To do this, you can simply transfer any SBD amount to @footballmanager. Every amount you send to the @footballmanager account will be added to your balance.

If you want to check your balance, you can send a transaction with the memo "balance". You will get a memo in return giving you your SBD balance.

If you want to withdraw any or parts of you balance, simply send an SBD transaction with a tiny value (0.001 SBD) to @footballmanager and write into the Memo: withdraw:x.xx, (e.g. "withdraw:1.0"). The amount will then be sent back automatically to your "real" account. No costs are involved.

In case you find it too dodgy to send money to an unknown account here on Steemit, there is a risk free alternative: You can upvote this or any other post from @footballmanager, your account will then be credited with 70% your share of the authors SBD rewards which the post generates. It will thus take a while before it becomes available. Please note, that the Steem Power will remain with the @footballmanager account and will be used to generate rewards for the players in the later course of the game. Why not by the whole amount? We simply want to avoid that people misuse our game to just rape the reward pool.

Once you have balance on your Steam Football Manager account, you can start to buy your first player. You do this by transferring a tiny amount to @footballmanager with the memo: buy:PLAYERNAME. (e.g. "buy:Toni Kroos").The player name has to precisely match the name we have in our database, otherwise the transaction will not go through.
At the moment we have most players from the Premier League and the Spanish 1st league (La Liga) in our database. You can find the list of available players here. This provides you a list of clubs, which will then guide you to the players which we have implemented so far. There we also provide links to steemconnect, which will automatically generate the transaction necessary for the different transaction types related to a player. However, there is no need to use this option.

Clubs already implemented on Steem Football manager
But how do you know what is the current price of a player? First of all, we will at a later stage publish an uptodate price list at least once a day. Additionally, you can get a realtime price quote by sending a transaction to @footballmanager with the memo: "getprice:PLAYERNAME". You will then receive a transaction which will tell you the current median price of the player.   

To check your current balance of a player send a transaction with the memo "checkplayerbalance:PLAYERNAME". You will then be returned your current balance of this player.

If your buy order goes through, your account will credited with the player you wanted to buy and your available SBD balance will be decreased by the current price of the player. Buyers always pay 10% above the current median price, while sellers get 10% less than the average median price. After each successful buy transaction, the median price will automatically increase by 10%, while after each Sell transaction the median price will drop by 10%.
Every player will start with a price of just 0.3 SBD. So hurry up to buy the ones you think will be worth the most quickly.

To sell a player you send a transaction with the memo "sell:PLAYERNAME".

Overview of current commands:
Deposit SBD - Just send SBD - no memo required.
Check your current SBD balance: "balance"
Withdraw SBD from account: "withdraw:AMOUNT"
Buy a player: "buy:PLAYERNAME"
Sell a player: "sell:PLAYERNAME"
Check the current price of a player: "getprice:PLAYERNAME"
Check your balance of a specific player: "checkplayerbalance:PLAYERNAME"

How can you earn rewards?
Steem collected by the account @footballmanager will be used to earn SBD. This will be done by delegating to bidbots, which pay us for the delegation.  Steem Power will be generated by the spread between buying and selling price for the players. Also, about 80% of the amount generated from the sale of players will be converted to Steem and than used to Power Up.

Every week, the funds which are generated are distributed to players according to the success of their players. To measure the success of the players, the following factors will be used:

Did the player play? Only players who have played will get rewards.
Did the team of the player win? Wins get 30 points, ties get 10 points, players who have lost their match get nothing.
How many goals did the player and his team score or get scored against? 
A forward will be rewarded 30 points per goal he scores.
A midfield player will be rewarded 20 points plus 10 points per goal his team scores and -10 points per goal which is scored against his team. 
A defender will be rewarded 30 points minus 10 points per goal which is scored against his team
A keeper will receive 60 points minus 30 points per goal which is scored against him and his team
The whole score will be multiplied by an adjustment factor for the competition which is played. League games in the top 3 leagues (La Liga, Premier League, Bundesliga) will be calculated with a factor 1, Champion League with factor 2, World Cup with factor 5).
These rules are not yet carved in stone. Do you have any better idea? Let us know.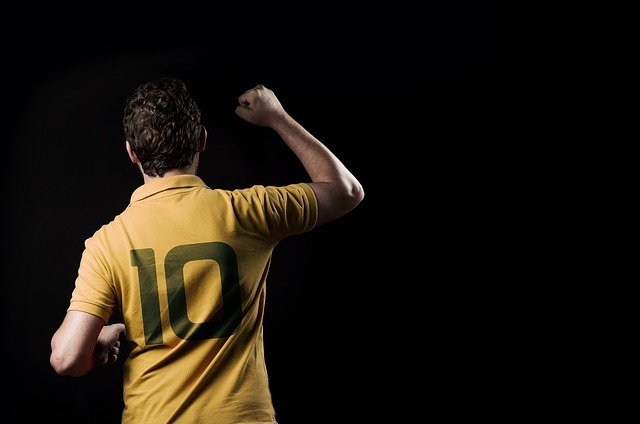 Important: Only players which own at least a full team 11 players will get rewarded. Only the 11 best players will get rewarded, even if the player owns more than 11 players Very player will get rewards only once per user, even if he or she owns the player more than once.
Rewards will be started with the Football World Cup and will then be resumes after the Summer Break.

Next steps: 
Develop an interface to conveniently play the game. 
Add further functionality such as peer to peer trading
Start paying out rewards

We would be extremely happy to get you feedback. Do you like the idea? Do you have any ideas how to improve the game? Want to develop anything for the game? Support us in any other way? Just let us know by sending us a comment.
Important disclaimer:
Steem Football Manager is a game - not an investment. Yes, you can earn money if you play it wisely - but this is not the way you should think about it. Consider it as what it is: A game, for which you are willing to pay a small amount of money. You might choose to buy the wrong players, there might be bugs, there might be hacks, the rules of the game might be changed.
If you come up with any problems in playing the game - just let us know by writing a comment.
Good luck to you all and have fun playing!

Steem Football Manager