Ok the least I can say is that I am totally confused. I mean I was expecting that something big was about to happen but I definitely wasn't prepared to read about token swaps.....dapp migrations...airdrops....Poloniex listing STEEM again...and such.
I hope what is about to take place is going to benefit STEEM holders and Steem users and not vise versa...
So I am going to leave this here and use your own judgement....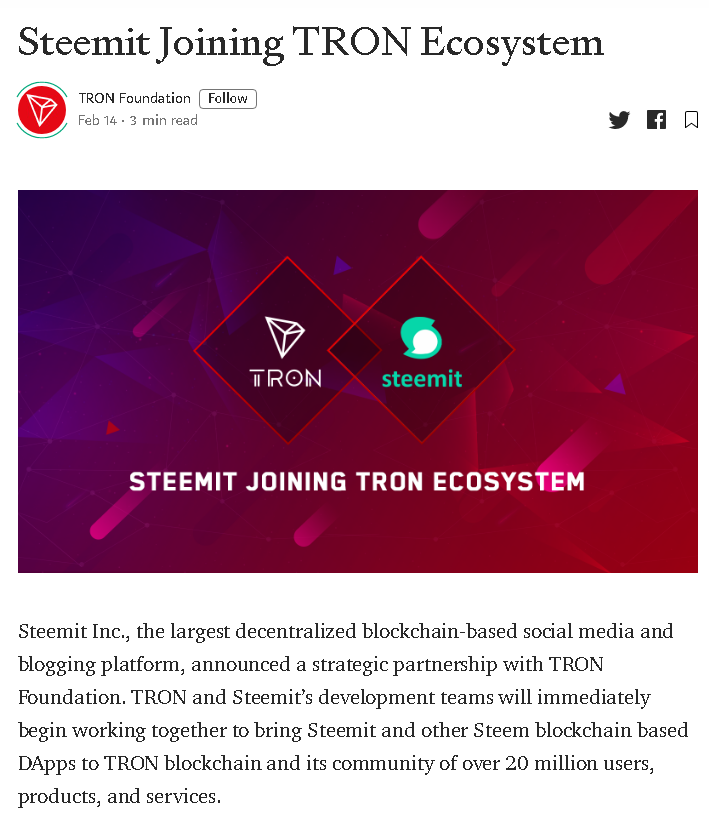 https://medium.com/@TronFoundation/steemit-joining-tron-ecosystem-6ad66584d0b
Oh...and this...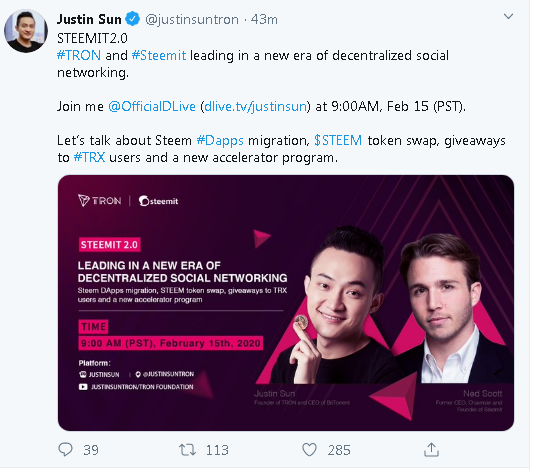 ---
And this...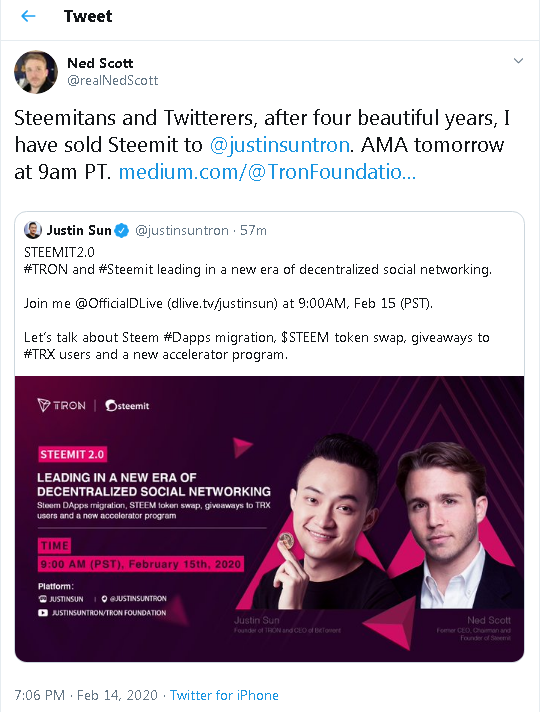 And finally...this
---