Linux is an operating system and Git is a version control system, so it helps programmers manage files of projects. For sure those projects are not about blockchain like Steem. So, why should we care about them?
Those projects are disruptors of own industries and both those projects have been started by a man who really understands why decentralization is important. Linux is now running on almost every server and Git in less than a decade become a standard in Software Development.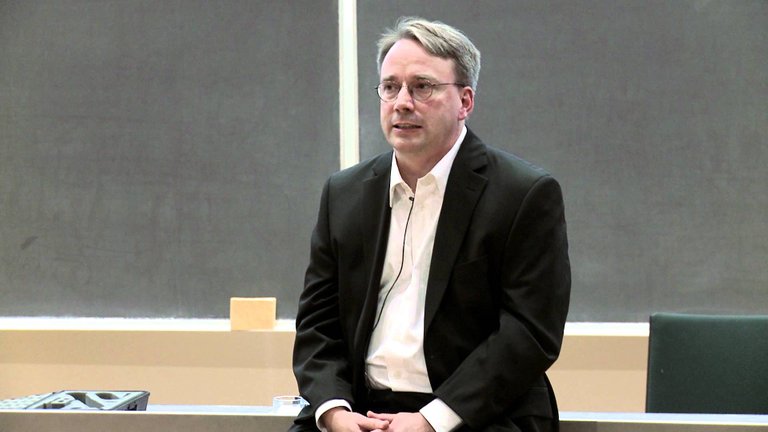 How can a single person develop, supervise and manage the development of the Linux kernel for 27 years?
Linux started small in 1991 when Linus was just 21 years old. What was started as a hobby project over the years become one of the most important projects of our times… with over 20 millions of lines of code. How Linus was able for all these years keep making good decisions about what should and what should not be added to a project?
Is he a super genius and he simply read all those lines of code? Nope… I mean probably he is a genius but what he learned is… that there are people smarter than he and that he can really leverage a decentralization of own projects by allowing them to make some decisions.
Leverage the knowledge and expertise of people which you know and trust
In 2007, just 2 years after the release of Git, Linus was asked to give a talk at Google. During this talk, he explained that despite the fact that he knows that he is "very cynical and untrusting person", the only way how Linux could happen… was to use outstanding expertise of other people.
Linus is using the expertise of other people. Linus is wise. Be like Linus
Ok, so what we can learn from that? Let me ask you some questions?
Are you smarter than Linus?
Are you an expert about everything?
Or maybe an example from a real life… when you getting a letter from IRS that your taxes are wrong… are you trying to figure out your mistake on your own? I guess no… you now that it wise to go to a professional tax advisor and ask about his opinion.
So why we are pretending on Steem, that we are experts about everything? Why we vote on things like $31k makeup tutorial despite the fact that we know nothing about makeup?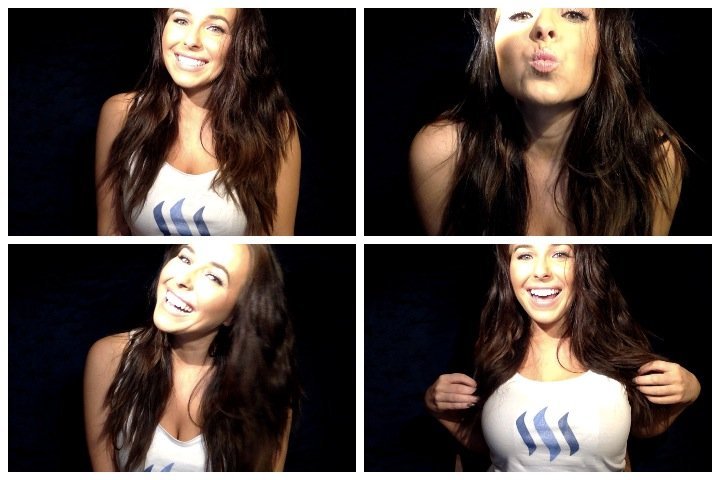 Did you know that by professionals this tutorial is considered as bad and simply proves that Steem cannot distinguish good content from a crappy one?
Network of Trust
Linus is saying that a solution for this is simply having an own personal network of trust. I know that word trust sounds terrifying in conjunction with blockchain project. But I am not talking about embedding need of trust into a consensus mechanism I am talking about leveraging our best and unique strengths which no other blockchain project has.
We have built true relationships here, like no other blockchain before. We know which community members are trustworthy and we know which are simply the best in own fields. Knowledge about all those things is distributed among all of us.
The wisdom of a crowd of our community is still not unleashed.
A Protocol
3 months ago I wrote a post "Why our way of distributing Steem by voting sucks, why it does not scale and how we can improve this situation". Back then we have been already very deeply in work on our Wise project.
Wise supposed to be a response and a solution to the problems described above. Wise was build from a ground up as a protocol which can be used by any user or applied to any dapp build on top of Steem. Wise is open-source and built in a way to be and hopefully stay decentralized. Wise thanks to the fact that @wise-team can cover a cost of its development from a witness payout is a non-profit project, which means that using Wise will be always free and there will be no fees of any kind.
I am writing this post now because I believe that very soon we will be able to reveal to all Steemians results of our work. But to fully test and utilize a potential of Wise we will need people like you, which will help us test, refine and hopefully popularize it among the biggest whales and influencers on the platform. Without people like you, Wise will not succeed.

Stay tuned,
@wise-team