MEGA CONGRATULATIONS TO EVERY STEEMIAN OUT THERE!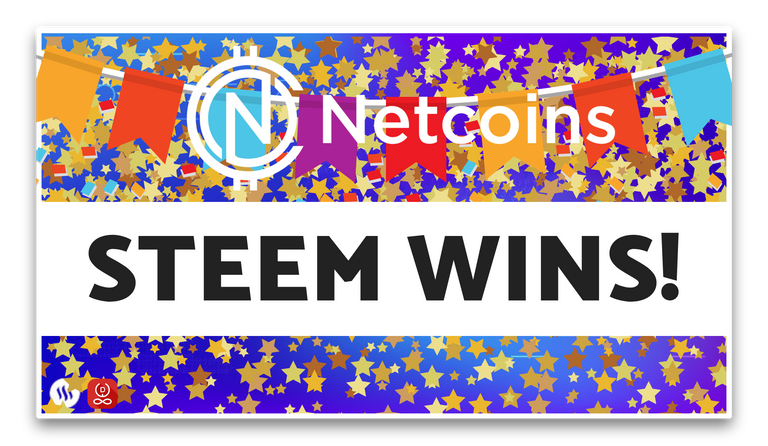 Team @Oracle-D is extremely elated to announce the proud win of STEEM in the NETCOINS Contest. This win is attributed to the entire STEEM Family who gave their heart and soul for 7 days to make this possible. Thank you so much each and everyone who participated in the contest. This is the result of unity among STEEMIANS. A proud moment for all of us and it sets a clear example of people sitting miles away from each other can make big things happen. TEAM WORK MAKES THE DREAM WORK. We are a team of JEFFS!
A few minutes ago we noticed this page and saw STEEM right on TOP!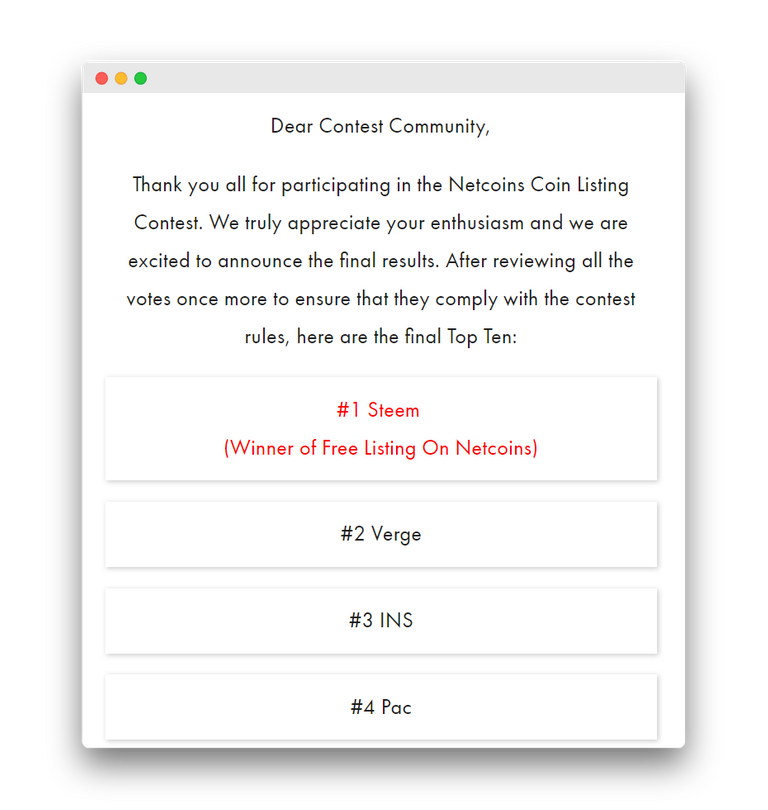 YES. YES. YES. WE ALL DID IT TOGETHER.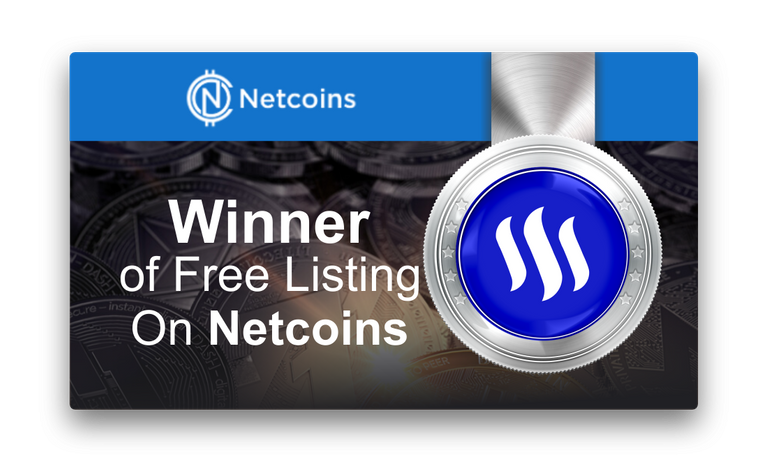 Credits: @podanrj
After 7 days of hustling and bustling, we finally proved everyone that STEEM Blockchain has the best community support as compared to any other blockchain. This is our UNIQUE SELLING PRICE. This fact will take us through any challenge in the future. We support each other in good or bad times and we will keep on doing it.
Team @Oracle-D is celebrating right now and you should do it too. We all did a wonderful job and deserve a pat on our backs. Let's gear up for the good times and the fun that is awaiting for us in the near future. All credit goes to YOU GUYS who only made this win possible.
WHAT THIS MEANS!!!
Netcoins will list STEEM alongwith Bitcoin and other cryptos to be sold in 171,000 retail locations in over 53 countries across 6 continents.
Netcoins will mention the token in their subsequent press releases and media coverage.
Global OTC desk availability.
STEEM price might see a bump over the next few months after the coins is listed.
Moral Victory for Steemit Inc., users & investors.
We can do this again and again. More contest will come and STEEMIANs will win them too.
STEEM Community is THE BEST.
Once again thank you so much to you guys, every STEEM Project and Influencer who helped us achieve this milestone.
We love you guys! We love STEEM!

Final Call Contest Winners
As promised we had set a bounty of 100SBD for 10 random voters who will get 10 SBD each. Here are your names:

@cryptoewp
@janusface
@eccles
@vcclothing
@teamcn-shop
@stepbie
@deanliu
@wiralhokseumawe
@tiktik
@momogrow
Congratulations guys! You will get your rewards in a few days. Also, @ahmanik won 3 accounts for his friends or family. Please send 0.001 to @oracle-d with the 3 usernames in memo separated by commas and your discord ID.
NOTE: All Liquid SBDs from this post will be donated to @adollaraday charity

PARTY MODE ON!