This is how I feel about these tokens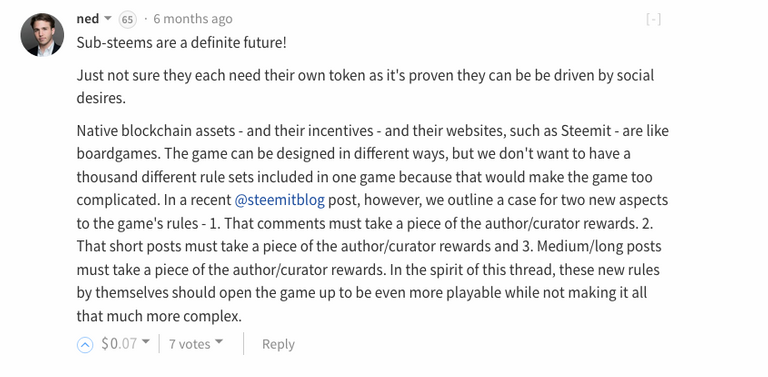 Recently however @ned seem to have change his stance on community tokens. In this interview
@ned sound very excited about community tokens, he even talks about them having their own paramaters and reward pools.
My concern/question is the same that @ned initially had 6 months ago, what are these tokens trying to solve?
The only argument I heard was that community tokens would give more power to users involved in this particular community and that someone holding a lot of steem power shouldn't be able to influence rewards accross the board.
This means essentially that steem power holders will have no influence at all because every single community will have its own token.
This bring me to my next question, what use case will steem have if every communities has its own token which will ( like ETH tokens) be tradeable for BTC on the exchanges ?
I'm also curious to know why @ned's stance changed on these because as he said 6 months ago these tokens are going to confuse and divide the user base.
The reason this community is so loyal and faithful is because we are all using the same token and thus have the same goal which is to increase the value of it.
Let's take a simple example.
I create a /s/sports community and issue a sports coin. What can this coin do that steem can't within this community? How is the distribution going to be any better/more equal? How will this prevent whales from other communities to influence content in the s/sports community?
To @ned I say, follow your gut! Unless these tokens can only be exchanged for steem ( which they won't) then they are going to divide us and significantly reduce the utility of steem.