100% rewards (via beneficiary) goes to SteemFest Travel Reimbursement Fund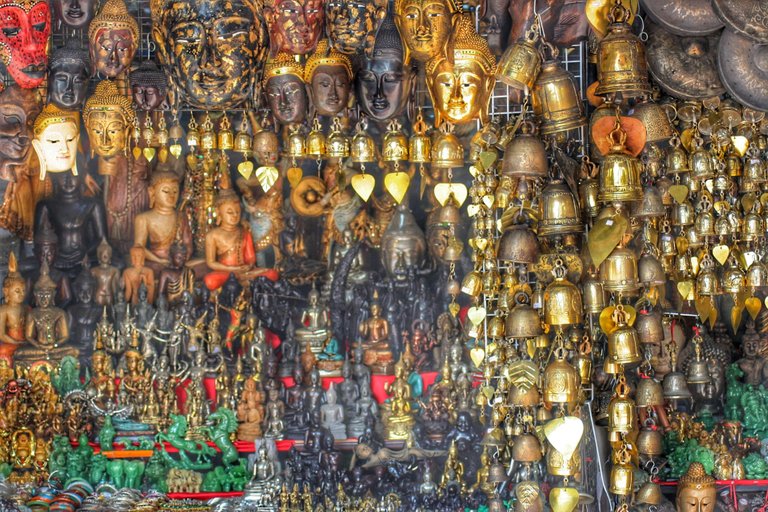 Store offer, somewhere in Golden Triangle area, Thailand
You have one week to catch up on the TEN topics, that's going to be a hell of a posting week! Let's get the Steem Fest hype full force!
A Trip down memory lane
So far, I've had the pleasure of attending every SteemFest.
It's always been a different and exceptional experience.
We sailed across the channels, visited palaces, castles, and ate dinner in a salt mine.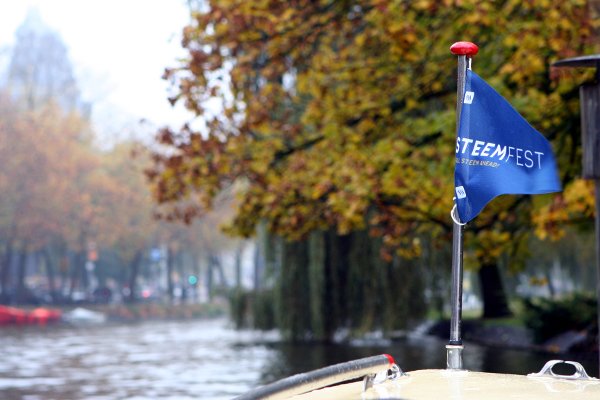 Canals of Amsterdam, SteemFest 2016, @gandalf
- Eugene Kolodko feat. @elena-singer (Elena Kononchuk)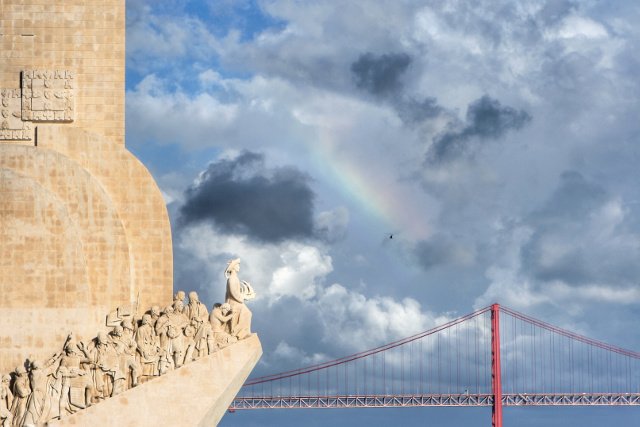 Monument of the Discoveries, Lisbon, SteemFest 2017 by @dobranoc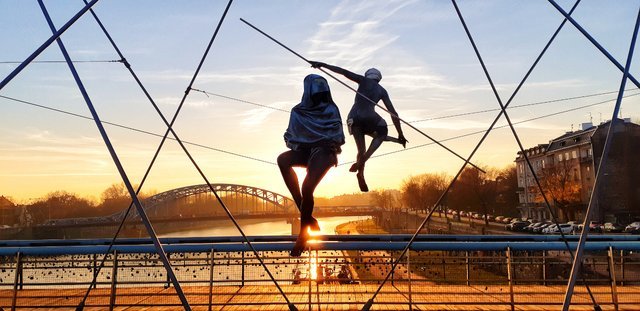 Kraków, SteemFest 2018, @gandalf
Planning, wanting, doubting
That's easy.
Since the first SteemFest in Amsterdam, I've planned and wanted to attend the next SteemFest, wherever it was.
When you know that the next SteemFest is in a year and you've already put it on your calendar, you have a much better chance to make arrangements to be able to go.
Any doubts?
Well, there are of course more important things in life than SteemFests, and no plan is good enough to factor in unexpected events.
Other than that, I have no doubts.
Who would you like to meet in Thailand?
"I don't know half of you half as well as I should like
and I like less than half of you half as well as you deserve"

- Bilbo Baggins, The Fellowship of the Ring, J.R.R. Tolkien
I surely miss many of those I had the opportunity to meet during the SteemFests in Amsterdam, Lisbon, and Kraków. I will not list their nicks, because I would have to arrange them in some order, and how should I decide what order that should be? What if missed someone?
If anyone feels I'd like to meet him or her, this is most probably true! :)
In addition to those I would like to meet again, I would like to meet some of those who have never attended a SteemFest event.
The list of attendees is probably already set, but hey it's a small world, and exclusive discount codes for SteemFest flights are still there for you, buckle up and surprise us!
Judging by my experience with the previous SteemFests, I know that I'm enjoying meeting people I wasn't planning to meet.
Budgeting
Flight
This time, it's a lot more expensive for me to attend SteemFest, because of the distance, and the cost of the flight tickets is huge part of the planned expenses.
There are no direct flights to Bangkok from the nearest airport. There's only one direct flight option from my country, and it goes to Bangkok once a week, but it's not only a waste of money (it's at least twice as expensive) but also a waste of time, because in order to attend to SteemFest I'd have to be away for 16 days… and that much time is what I can't afford.
I use the economy class, because the difference in the price of economy and business class tickets is ridiculously high, so I see no difference between being miserable in economy class and a bit less miserable in business class.
Well, I have to admit that it's slightly better to wallow in misery in First Class, but the price of STEEM is far from $100.
In order to reduce the SteemFest-related travel expenses, not only for me but also to all steemians, I spent over a month contacting dozens of people get exclusive discounts for flight tickets (up to 15% or sometimes even more depending on the situation). Unfortunately, none of those discounts applied to the route I chose, but I've received feedback that they've been helpful to many people.
I'm also supporting SteemFest Travel Reimbursement Fund with various donations, which also includes 100% income from this post (via beneficiary rewards)
Hotel
For convenience, I usually book a room in the "official hotel" of the event, and I take advantage of early booking offers (and low prices).
No breakfast included. I can get that ad-hoc if/when needed (see "Expenses in Bangkok").
The SteemFest ticket.
I'm not a minnow, obviously, and Ithildin tickets exist for a reason. ;-)
As I've already said, if you know that you're going to SteemFest many months in advance, this helps you make all the necessary arrangements.
Expenses in Bangkok
I don't need much to survive. Local transport is cheap. A one-hour walk is easy, good for your health, and free :-)
Food. Oh my, Thai food is awesome and cheap.
Of course, you can eat expensive Thai food, but the only difference between expensive Thai food and cheap Thai food is the price.
BE AWARE
ATMs in Thailand will have high (220 THB) fees on withdrawal.
Depends on your bank, card, amount you need it might be still better than exchange on airport.
Do your own research.
Funding
What I do for Steem I do for a living and apparently I'm not that bad at it so I can afford to pay my SteemFest expenses once a year, especially because SteemFests have been a permanent item in my calendar since 2016.
As I've mentioned, instead of funding my trip by posting dozens of SteemFest related posts I would rather help others by supporting @t-r-f.
The Thai life
Bangkok and Thailand in general are not new to me.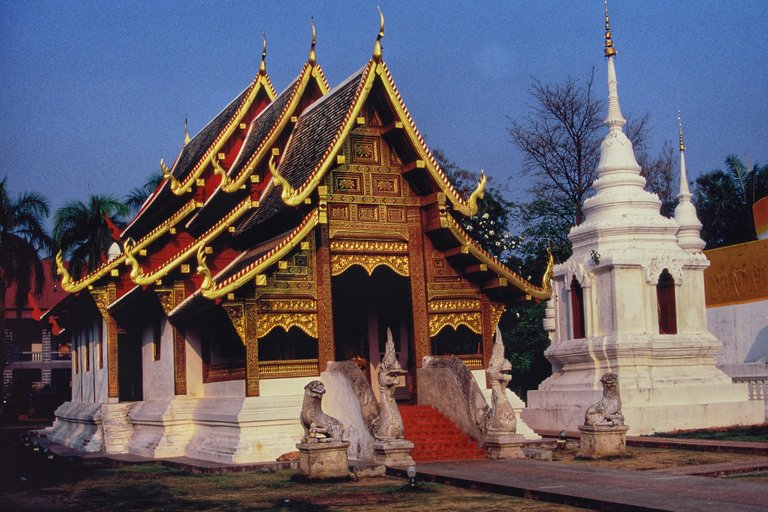 Chian Mai, Thailand, we were still using analog camera back then
Chiang Mai, Thailand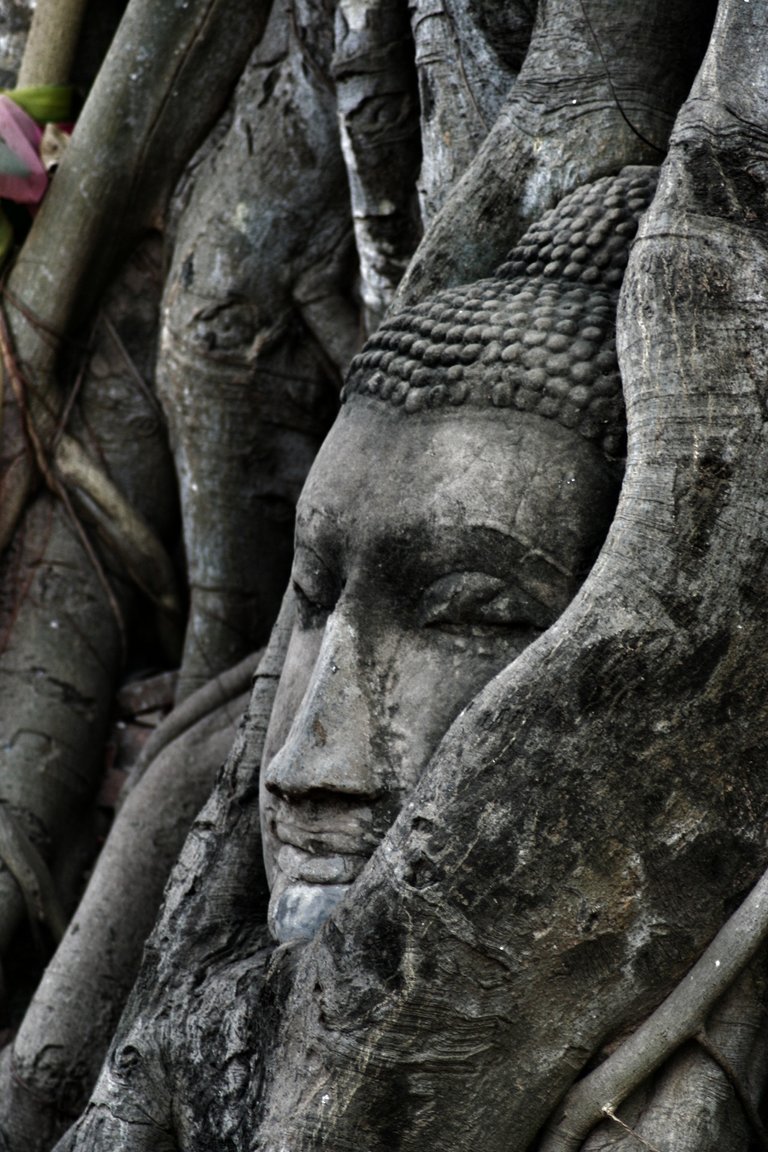 Wat Phra Mahthat, Ayutayah, Thailand
This time, I will not have too much time to go sightseeing. Those who have already attended SteemFest events know that time tends to pass very quickly during SteemFest.
Speaking of which... can you tell the difference?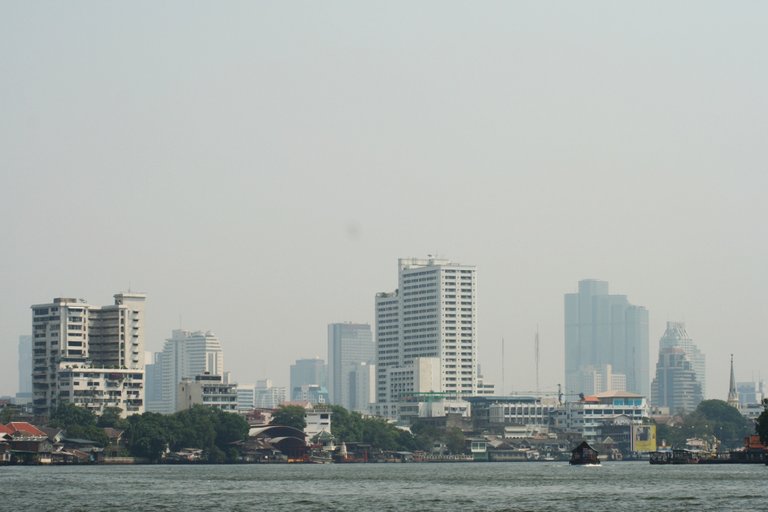 Bangkok, 2007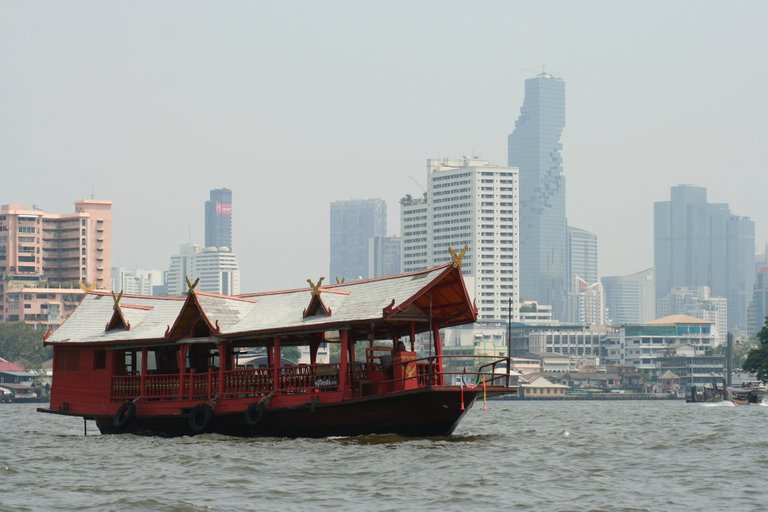 Bangkok, 2017
Yeah, I know, a boat ;-)
This time, when I'm in Bangkok I want to see what I haven't seen there before - the SteemFest :-)
Business or Pleasure?
Yes ;-)
Are you going to Bangkok because, like me, expect to find a crypto babe wealthy as hell and win her heart?
No.
So you want to attend Steem Fest 4 because you need funding for one of your projects?
No.
Do you want to go to Thailand so you can meet a whale who can get you out of anonymity?
No.
Is this trip your opportunity to go to a new country and explore its touristic spots and get to know the local culture?
No.
For a witness it's a way to stay in touch with what's going on around the Steem Platform.
Who are our users, developres, and investors? What are their problems, needs, and expectations?
A chance to talk about technical challenges related to Steem and blockchain technologies in general.
For a steemian, it's a lot of fun and the pleasure of meeting old and new friends.
The actual road
I'll be travelling to Bangkok via two cities that have already hosted Steem Fests - Kraków (SteemFest 2018) and Amsterdam (SteemFest 2016).
I hope to reach Bangkok in 22 hours, which means that I will be travelling at an average speed of 472km/h, but the last several kilometers will be a bit slower due to the traffic jams in Bangkok ;-)
Three truths and one lie
I know how to draw, I was really good at drawing, I think I still am, even though I practice less frequently nowadays. Unfortunately I can't really monetize that on Steem.
I'm a terrible singer.

Video unrelated.
I've never had a single Bitcoin (or more)
I know Dan Larimer's password.
I don't lie.
Fears
Fear of the unexpected.
During such a long journey there are a lot of things that are beyond my control and may affect my plans:
Delayed transport to the airport.
Delayed flights.
Cancelled flights.
Delayed baggage.
Damaged baggage.
Lost baggage.
Strikes.
Civil unrest.
Weather.
Nonetheless.. See you soon! :-)
---
100% rewards (via beneficiary) goes to SteemFest Travel Reimbursement Fund