hello all,
I've been digging into the stats of steemit and found the last month's data very interesting. I want to share a few with pictures with you guys. Click this link to see full stats: https://www.alexa.com/siteinfo/steemit.com

most people access the site while they are at home, and how do they know people don't have college degrees?
![Screen Shot 2018-02-05 at 5.52.46 PM.png]
(

)
steemit loads slower than a lot of websites. this is probably because we are on a blockchain but I think this definitely needs improvement if we want more mainstream adoption.

search traffic has gone down a bit in the last month but still a lot higher than a year ago at this time.

Korean users have taken over the 2nd spot. this was not the case just a few months ago when British users had about 6%.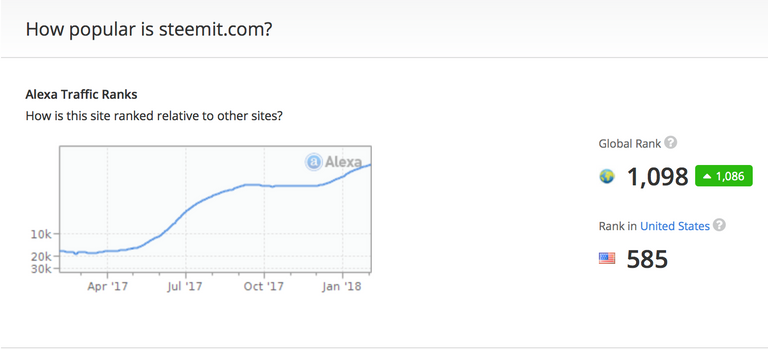 lastly, we have jumped a lot in overall ranking. let's keep posting on social media to driver more traffic!
-Dan