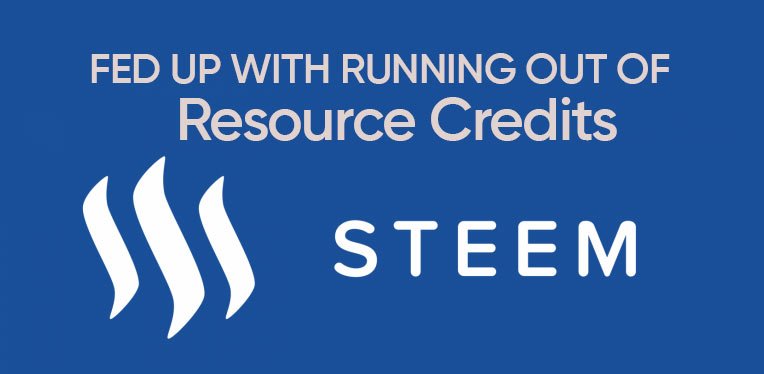 This is not a tutorial on how to get some Steem Power, because that should never be an issue if all your doing is content creation... However, Steemit think its a good idea... I am sure Newcomers and very Niche Content Creators think different
Steemit biggest failing is making it so hard for new users to post, follow, comment and even Vote as many constantly hit a brick wall and get the dreaded "out of Resource Credit"
It will only take 1 Rival Platform that removes these inconveniences to become something better than Steemit
I am really trying to make a go at Steemit and in fact I even posted some gimmicky MEME posts to help me maintain some RC...
I am in the camp of people who just want to use the platform
I am sure there are those from the other camp that say that Steemit is amazing, they have no problems, all I am doing is whining and if I dont like it.... Leave!
Im also pretty sure many people have left because of these problems
Telling people to visit the Welcome section, discord or other places to try and get people to give them some credit, really is not a solution.
There you have these Bots that pounce on users who think that using their "wares" will help them start posting.. which they dont.
And GOD FORBID you post Content and do the right thing and post the SOURCE, because then you will get a visit from the CHEETAH Bot, that will sarcastically say that you havent done anything wrong, but will post a source anyway, driving people to somewhere else.... THEN IT WILL PUT YOU ON A LIST AND SUBMIT IT TO THE GENERAL PUBLIC!!!!
ARRRGGGHHHH.... and just as I go to post this.. I get that damn popup !!!!
Now I have to wait for however long it takes.... Update... Its been over 8 Hours and I still cant post this damn article!!!
Apparently some replies to my Reddit post from newcomers saying the same thing... I wonder what % of people try Steem, get fed up and go elsewhere...