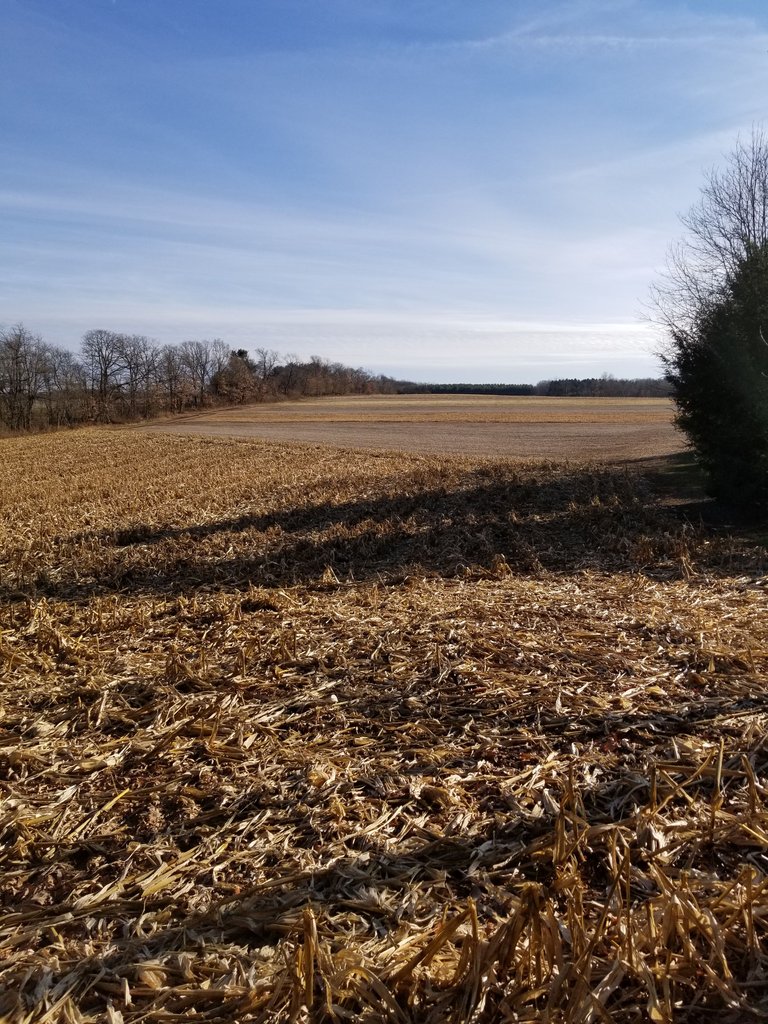 Its been so gray around here for the last couple of days. It was nice to have a day off and go for a walk in the sunshine. The farm looks so strange with the corn cut down. I could see a yellow flower in the distance and curiosity had got the best of me.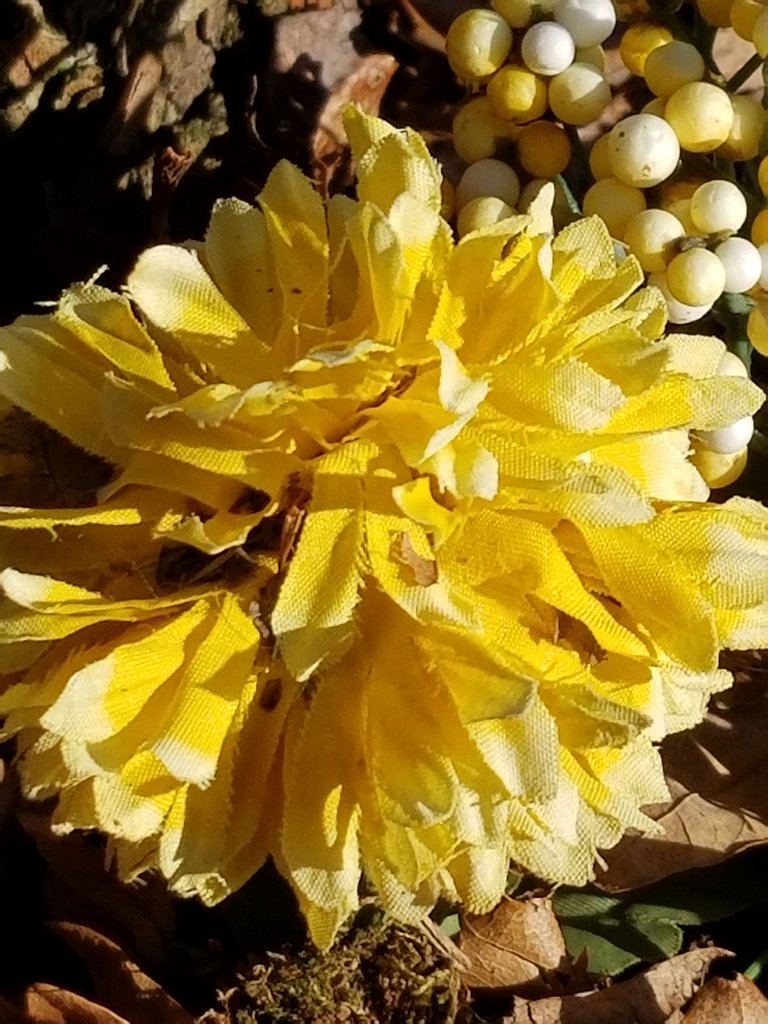 I was wondering what kind of flower could bloom this time of year. I reached down to touch it and it felt a little strange. I chuckled feeling a little silly. My Mother in law is a very strange woman. With 80 acres of land she stills feels the need to plant fake flowers. Well, she had me fooled, almost!
Well, it looks like another year has come and gone. Last year at this time I was still living in the city. We took a big leap of faith by moving out to the country but it seems to have paid off. Sometimes you just have to go with your gut. It just felt like the right thing to do. I sometimes wonder how I got here. Things did not have to be this good.
Speaking of following my gut
There were others places to invest money but Steemit just felt right. I must admit I felt a little stupid watching Bitcoin, Ethereum, and Litecoin taking off. The thought had crossed my mind that I had made a huge mistake. I realized that I get something more here than just a financial investment. I get to create and express myself. I get to be part of something bigger than myself. I have realized that I am not alone in my thoughts. There are others who think the same way .
I would like to thank @phelimint for creating this really cool piece. " I bought it with steem" I proudly tell people. They look at me like I am crazy and go back to watching wheel of fortune. They have no idea how brainwashed they are and thats ok.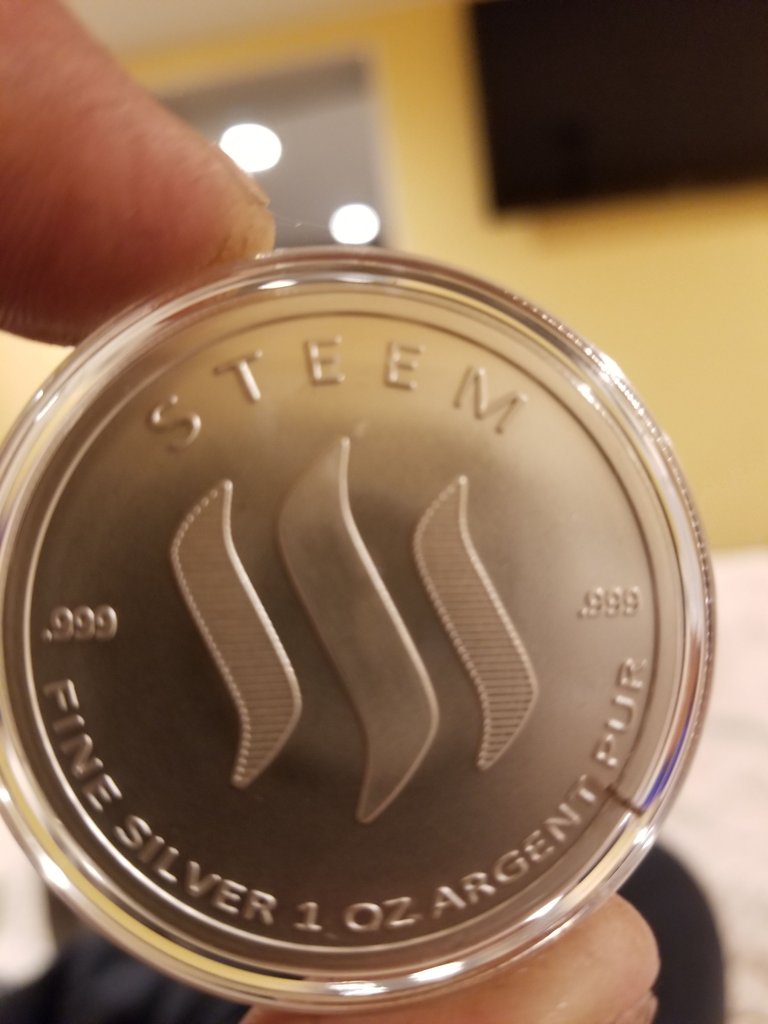 Merry Christmas and Happy Holidays to all