Good day Steemians,
It has been awhile since I last posted. Was so tied up with work the past weeks.
Today my brother @davidnigelkoh send me a photo of us in whatsapp, which dated back some 20 years ago. How time flies.
Damn, I miss those moments. Now all of us are so busy with our own schedule, we hardly have time to spend time together like we used to. Luckily steemit platform allows childhood friends to meetup again.
Decided to post on steemit and let it be forever in the blockchain. I cannot remember whose house was it already the picture was taken. The picture below was taken on Christmas Day 1998. Here you can see our childhood friends from left-clockwise starting with @bitrocker2020 (with the cowboy hat 😂), myself @wilsonkoh, @diamondray, @castlemontallana, @davidnigelkoh, and our late friend who we missed dearly Leon Elias.😢. We were enjoying a game of Blackjack that time. 😂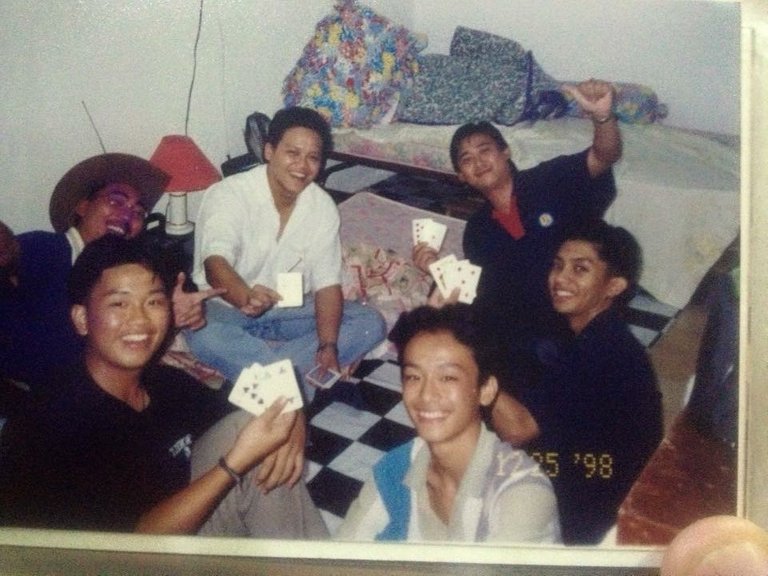 picture taken on 25.12.1998
Another photo that my brother send was during my wedding. That was the day I said "YES I DO" to my lovely wife @cathmot. @davidnigelkoh was my bestman at my wedding.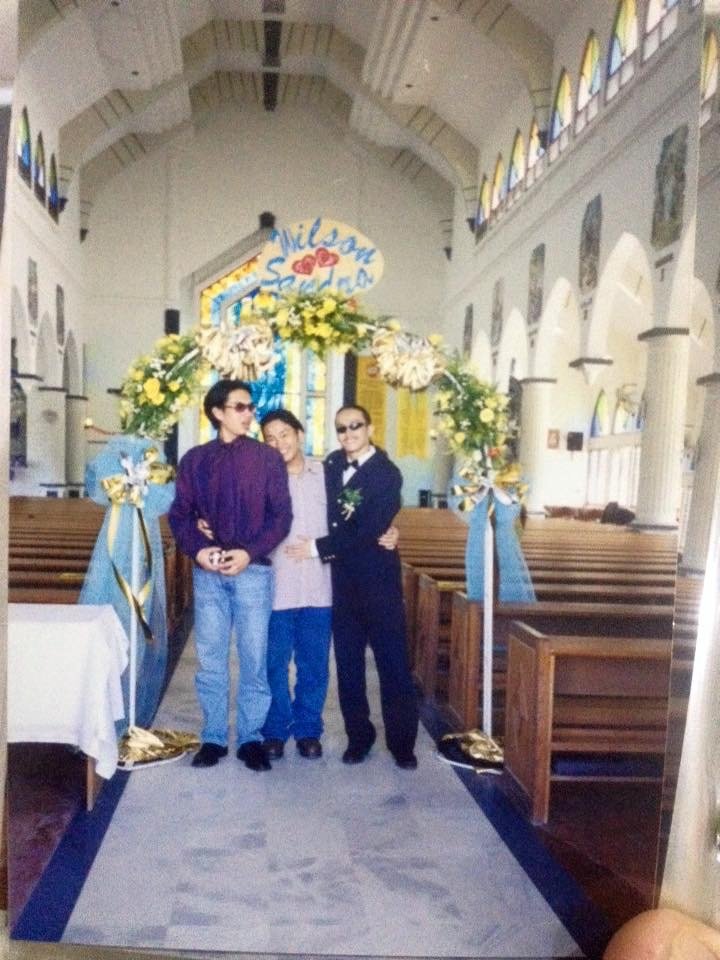 picture taken on 30.11.2002
Can you guess who's that in purple shirt??? 😂🤣
Yup it's @danieldoughty. Hahahahaha punya kurus. From left to right, @danieldoughty, LeonElias and @davidnigelkoh.
Well, I guess since we are now on digital world, and this post will be permanently in the steemit blockchain forever, we can never lose this picture again.
Thank you steemit. With Steemit we are able to meetup with our childhood friends AGAIN!!
Bah guys, let's do a get together again soon! Dont forget to resteem to be in your blog post forever!! ....and dont forget to upvote too!! 😂👍🏼
Cheers! 🍻🍻