What the heck happened to the price of LEO?
The sellers all pulled their bids it looked like.
Suddenly, the lowest selling price jumped to .49 STEEM.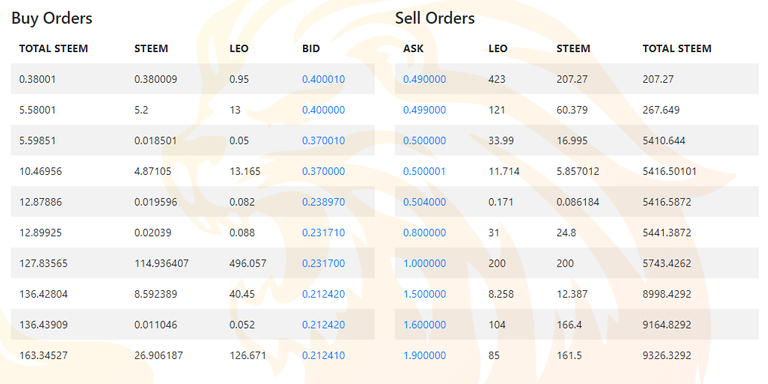 Obviously, with the float as tightly held as this is, things an change quickly. However, to go from a price around .20 to the lowest as near .50 is incredible.
We will see when the sellers step back in. This most likely is a temporary condition but it is good to see it moon, even if only for a brief period of time.
A preview of what is to come in the future I believe.
---
If you found this article informative, please give an upvote and resteem.