As many of you already know by now, I have hosted several poker games over on NoLimitCoinPoker
It's been close to 2 months now since the very first SM poker game was hatched into existence, from that point on I have been constantly thinking of ways to improve on the idea and make it more fun for everyone.
This is where SMPT comes in!

Thanks to a few amazing developers, there is a fantastic new tool called Steem-Engine where you can not only create your own tokens, but soon even be able to buy and sell them on their exchange too!

As you can see, the site is under a bit of construction still but I've been more than pleased with the progress that's happened just over the last week or so. I was fortunate enough to be able to be a part of the testnet testers group too which allowed me to get some free ENG. That allowed for me to create this fantastic new token!
It's my pleasure and long-awaited desire to announce that SMPT (Steem Monsters Poker Token) has finally been officially released! Unfortunately you can't buy them on the market (yet) but you will be able to soon!
The best way to get SMPT is to engage yourself with my posts on social media sites like Steemit, Smoke.io, and Whaleshares. Simply commenting with something relevant can easily get you a few free tokens. Upvoting and resteeming my posts will earn you even more tokens!
So, what the heck are these things even good for?
Entry into any Steem Monsters Poker tournament.
Each tournament will have it's own specific details, prizes, fees etc. Some tournaments may not cost anything to enter, while others (typically) I will be asking for around a 1 to 5 SMPT buy-in fee.
Some days I might be giving away something as simple as a gold common and others I might even throw in a maxed card to spice things up a bit, depending on how I feel and if there is enough players for me to want to do it.. So, tell your friends! The more people playing, the higher the prizes could be!
Keep a lookout for the next match! I will be making announcements on Discord as each tournament is created.
Are you a graphic designer?
I will give 100 SMPT to whoever designs the best coin to be the new face of Steem Monsters Poker Tokens.
The winner will be chosen based on my own personal preferences.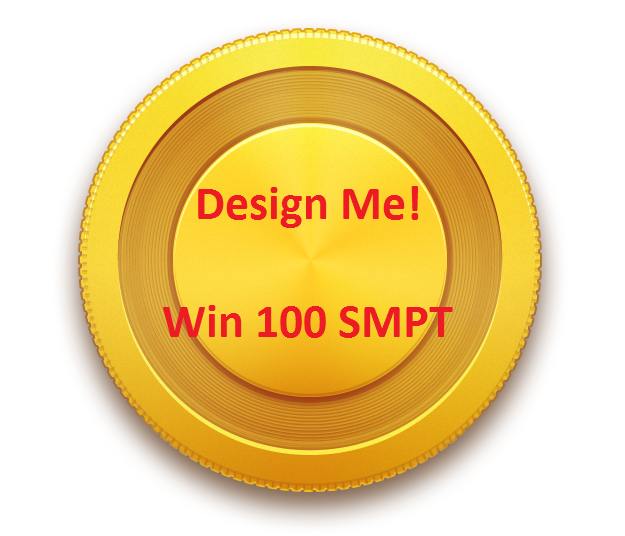 Please upload your images in the comments here, or on Discord, in PNG format with no background! :)
If you would like to know more about Steem Monsters Poker join my CHILL Discord
Sign up for Steem Monsters today!
Follow me!

Resteem this post and get 10 Steem Monsters Poker Tokens!
Let me know in the comments if you have resteemed! :)