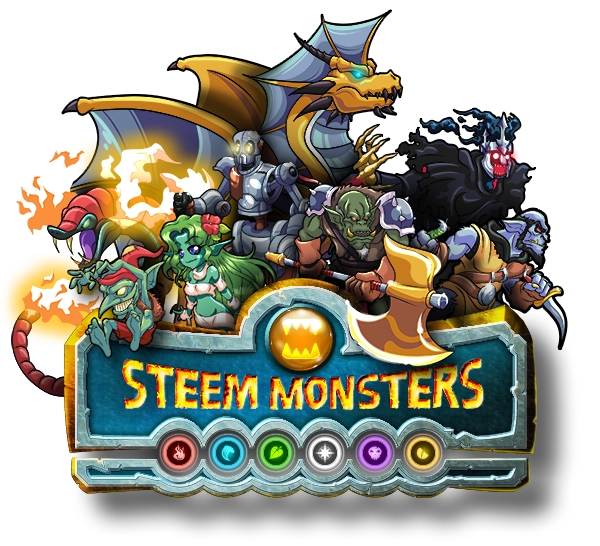 First Polish Open Steemmonsters Tournament is over. I want to thank all the participants for showing up. The battles were very intense and the scores were very often surprising. You can check the full results below: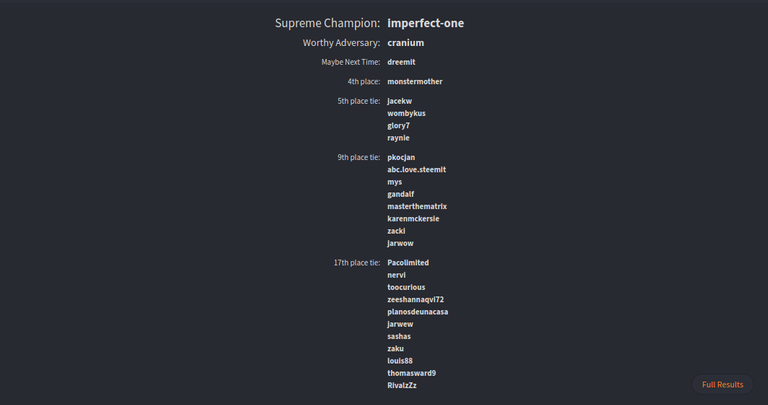 It's quite strange to win your own tournament, but what can I say - apparently it was just my night ;) I only lose two battles, one in the first round and one in the final and I wanted to share those with you, you may want to analyze those and I surely need to do it also. Here is the first battle against @jarwew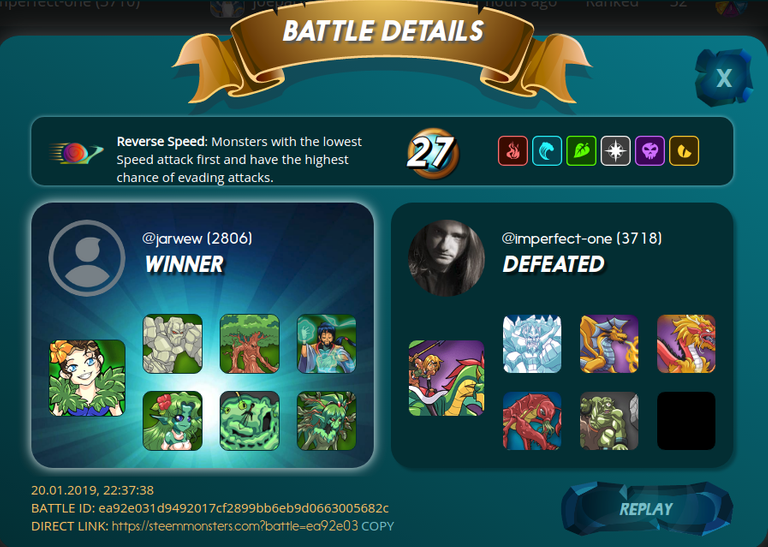 Here is a direct link to the battle
In the final I was facing @cranium and it is never an easy task. He is one of the best players obviously, that's why I'm glad I only lose one fight against him. Here it is: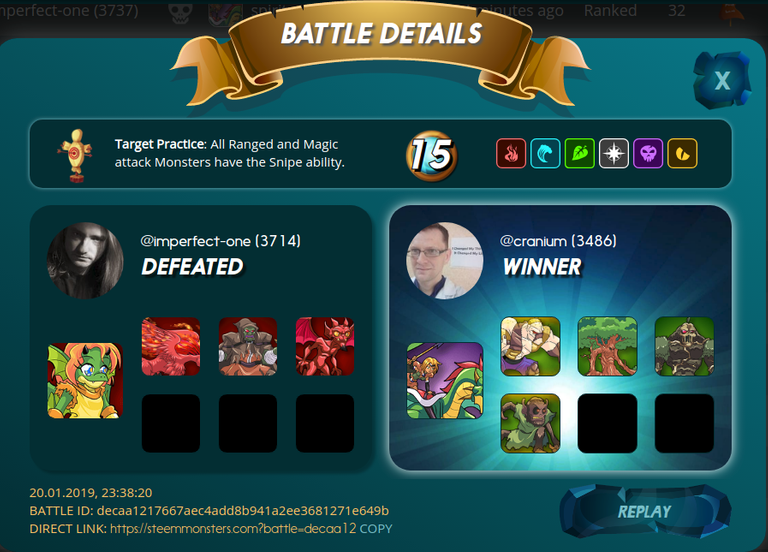 Here is a direct link to the battle
So what are your thoughts about my battles and the tournament itself? Please share some feedback with me so I can do the next better!
I hope to play with you all again soon :) Cheers!