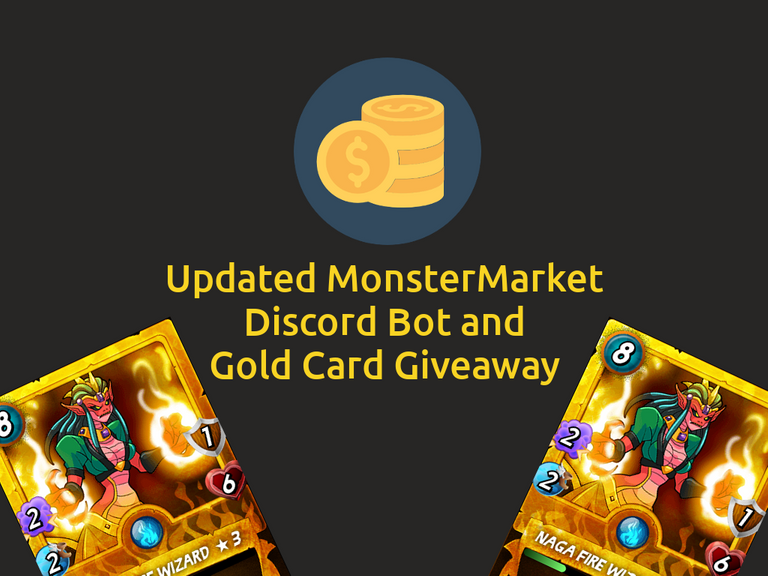 In my last post I have introduced you to an inconvenient way of buying Steem Monsters cards. A few people are buying cards and save themselves 2% of every card they purchase. So, I got motivated to update it. :)
Here come the highlights of the updates.
!list command has been updated to show the list of all Steem Monsters cards with their ID grouped by their splinters.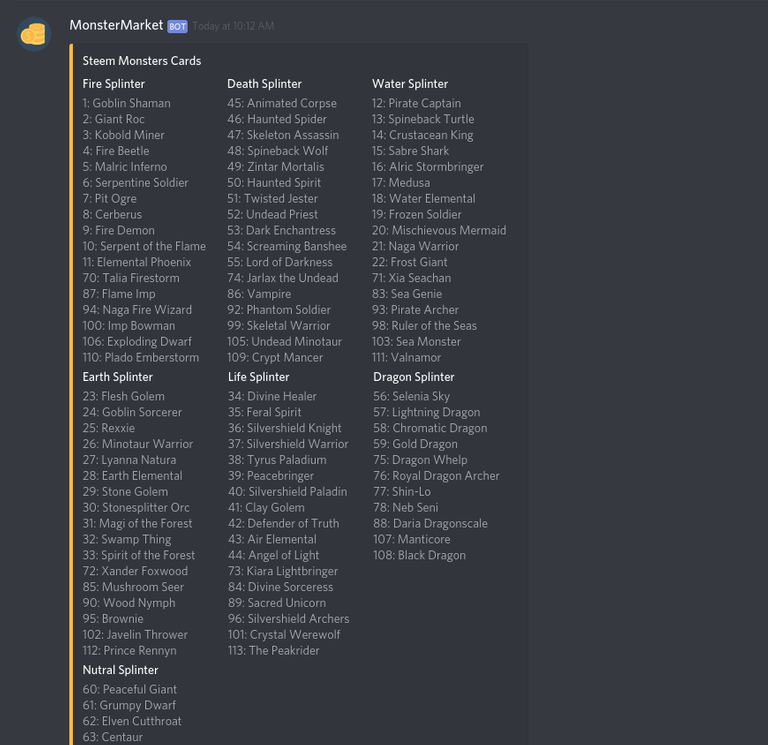 !buy command will show card name, image, and splinter color in the Discord embed.

In the above screenshot, for Earth embed color is green, for Fire it is red. We also have the cards images.
New !buy-pack (alias !pack) command has been added. You can now buy Booster packs using the command.

Command: !buy-pack USERNAME QUANTITY CURRENCY
Example: !buy-pack reazuliqbal 5 STEEM
Explanation: @reazuliqbal wants to buy 5 booster packs using STEEM.
Quantity and currency have a default value of 1 and SBD respectively. Purchasing booster pack does not have auto cashback system yet.
Other than these automatic refund and cashback system has been improved.
I have 2 gold Naga Fire Wizard cards and want to give away one. So, If you would like to get it, do comment on this post.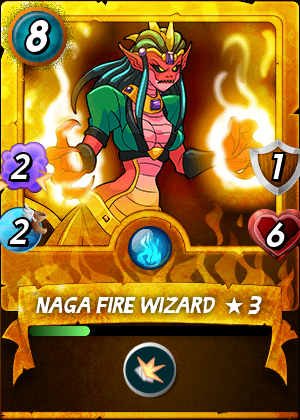 One lucky human will get it after 7 days. No upvote, resteem, or using the Bot is necessary. But I'd appreciate if you do. 😉
If you want to test the bot and save 2% on every purchase, please join BDCommunity Discord server.
Thank you @zaku, @mhossain, @sheikhsayem, @priyanarc, @blind-spot, @ayasha, @xawi, and @mango-juice for using the bot and all the recommendations.