Well, its over 6 months since I wrote and report on my progress on this account. Almost all of the game.play on this account is now done on my bot, except when I occasionally feel like having an actual game. I probably wouldn't have even made this post except I logged in to find I'd received some cards from @quiplet (Thanks 👍).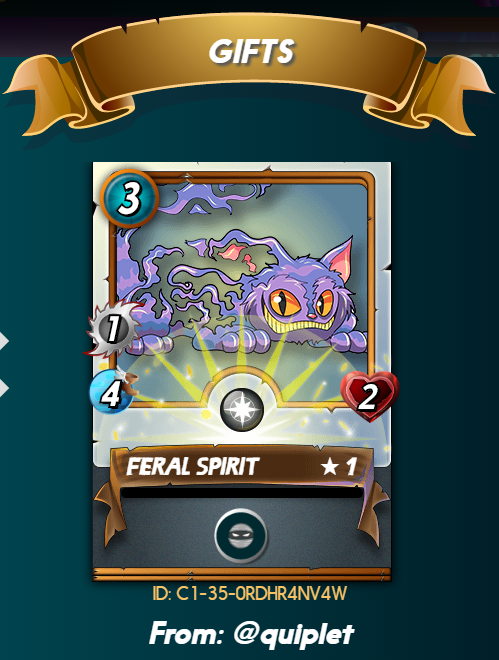 I'm not sure exactly what prompted them to send the cards, but it left me with just enough to level the card up to my summoners limit, so I assume there was a reason. It also prompted me to combine some rewards cards and some I recently got my beta boosters as a result of mystery potions.
---
I'm still waiting for my Golden Unicorn to reach the correct appeal / price. Its sitting just under $95 if anyone decides they want it..

---

Get your own $10 Starter Pack at the SteemMonsters website and meet us in Battle and share your progress in #fromstartertochampion!
---
Consider visiting my main blog (primarily photography) - @kiokizz.