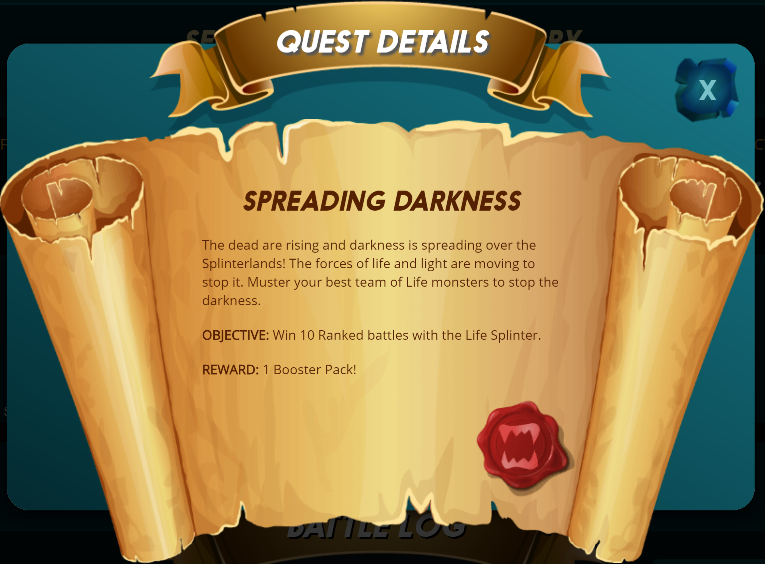 Daily Quests
Great news folks! We're flying at the fastest speeds our fingers can code. We're happy to bring you DAILY QUESTS!
Starting today you can log into Steemmonsters.com and you'll be hit with a daily quest that you can check out.
Quests are randomly generated per player. Complete the quest and you can receive a free booster pack. Start with nothing but the starter pack and work your way up!
Click on "Battle" to view the quest:


More to come!
We're still very much at the beginning. We're barely into week 2 of the game. Already we've hit over 100,000 games played. We also have a handful of folks already reaching Champion level in the Season play who will be getting 20+ packs each for their work!
We still have to implement tournaments. Tournaments will rotate between level caps, various rules, which cards are allowed at any given stage, and there will be lots of opportunities for new players to have a chance to earn and more established players to capitalize on their cards.
We'll be starting with $100 daily tournaments and $1000 weekly tournaments, but both Steem Monsters founders are committed to increasing the prize pools as we can.
All it takes is your starter deck to play and now you can starting rising up in the ranks. Can't wait to crush ya!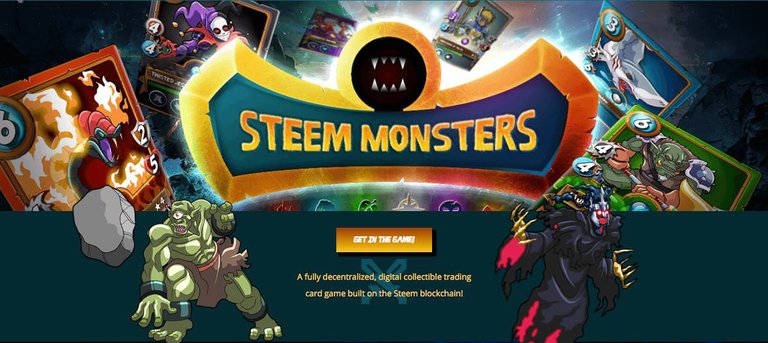 Thank you for your continued support!
Steem Monsters Contact Info
Official Account: @steemmonsters
Website: https://steemmonsters.com
Discord: https://discord.gg/CAFJRjY