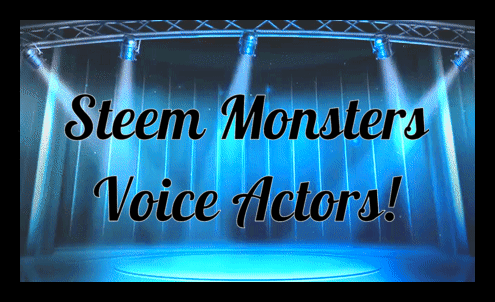 We're back with another exciting announcement from Steem Monsters!
As I'm sure you are all aware, we started the process of voice casting quite a while ago.
We've been anticipating the writer's finished ideas and now we are ready to move forward!
The judges have listened to the auditions and we have placed each entrant with what we feel is the best fit.
If you have been selected, please be sure to read the entire post for further instructions.
Without further ado.....let's meet the Steem Monsters cast!!!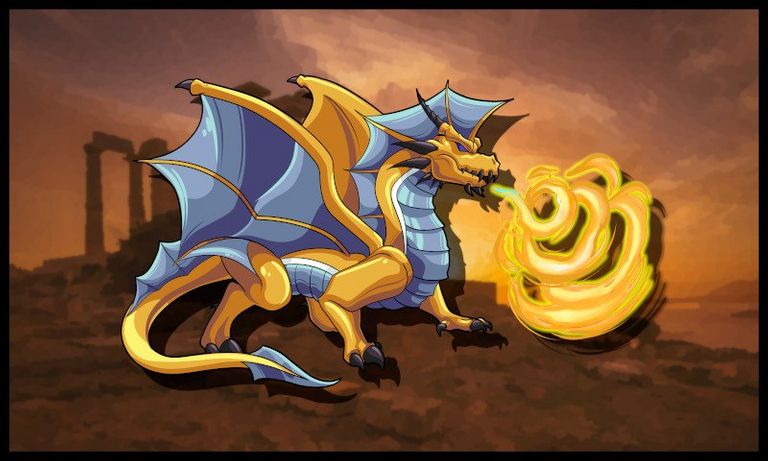 Gold Team
Legendary
Selenia Sky
- @dreemsteem
Lightning Dragon
- @nathankaye
Chromatic Dragon
- @voraces
Gold Dragon
- @frankjoseph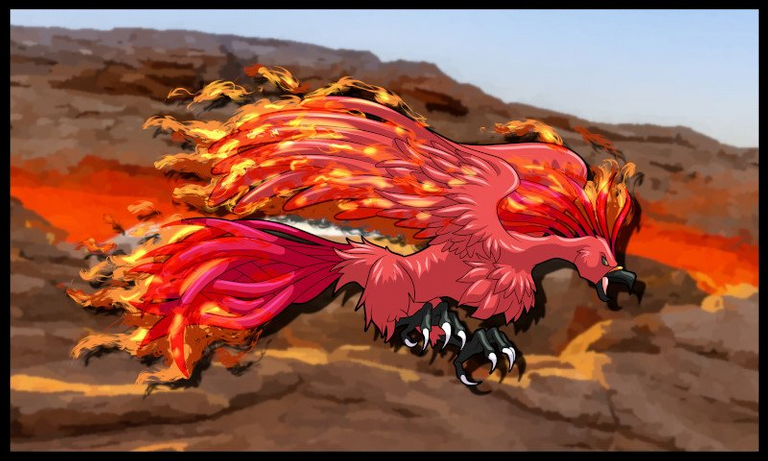 Red Team
Legendary
Elemental Phoenix
- @binkyprod
Epic
Fire Demon
- @mughat
Serpent of the Flame
- @jarvie
Rare
Serpentine Soldier
- @bitson
Common
Fire Beetle
- @Ironyofitall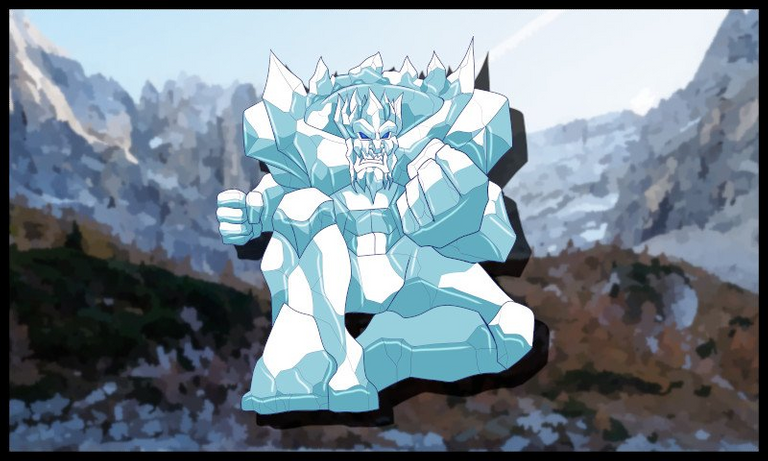 Blue Team
Legendary
Frost Giant
- @doctorcrypto
Epic
Mischievous Mermaid
- @lillywilton
Naga Warrior
- @breezin
Rare
Alric Stormbringer
- @chronocrypto
Medusa
- @choogirl
Water Elemental
- @ecoinstant
Frozen Soldier
- @javo1096
Common
Spineback Turtle
- @donna-metcalfe
Crustacean King
- @v1tko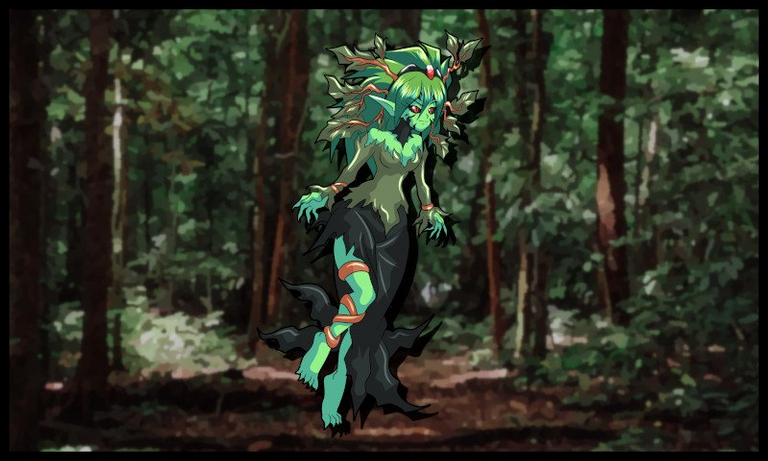 Green Team
Legendary
Spirit of the Forest
- @carrieallen
Epic
Magi of the Forest
- @chrisroberts
Swamp Thing
- @harrisonmir
Rare
Lyanna Natura
- @littlescribe
Earth Elemental
- @harrisonmir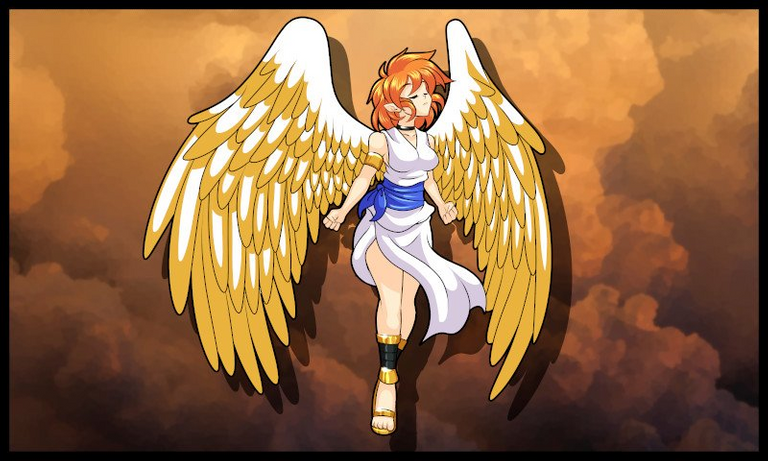 White Team
Legendary
Angel of Light
- @coruscate
Epic
Defender of Truth
- @rodneysreviews
Rare
Tyrus Paladium
- @flyyingkiwi
Peacebringer
- @jeffandhisguitar
Common
Divine Healer
- @randolphrope
Feral Spirit
- @blueteddy
Silvershield Warrior
- @jepu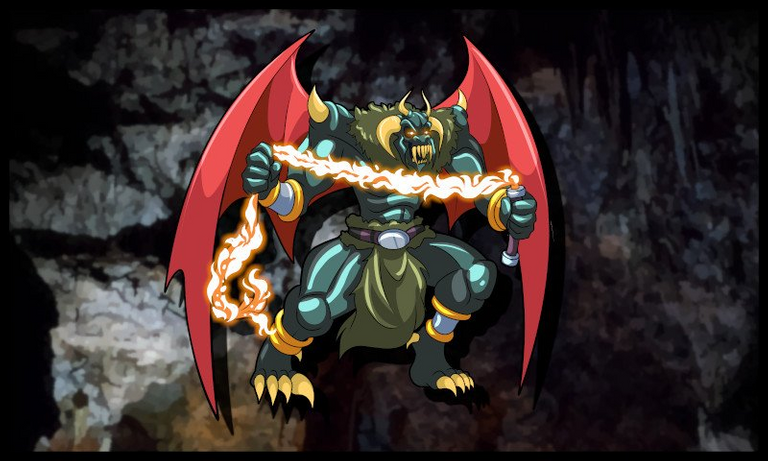 Black Team
Legendary
Lord of Darkness
- @enginewitty
Epic
Enchantress of the Night
- @isaria
Screaming Banshee
- @simgirl
Rare
Zintar Mortalis
- @thomasrobertgent
Haunted Spirit
- @crowbarmama
Twisted Jester
- @aggroed
Undead Priest
@davidfar
Common
Haunted Spider
- @emptyintentions

Congratulations to all cast members!
There will be 2 stages of the voice acting process:
A short quip to be played when the card flip animation occurs
A short character story
We will be starting with the short voice quips.
Next week we will be posting the first team's scripts.
In the meantime, we will need confirmation from each cast member letting us know that you are still able to participate.
Please leave a comment on this post or leave a message in the voice-actors channel of the Steem Monsters Discord.
We will need confirmation by Monday, September 10th.
All the spots have not yet been filled so we will also be posting another audition post in the upcoming days.
Voice actors should also refer to @harrisonmir's post regarding proper sound quality to make sure that you are able to meet those requirements before committing to the project.
Each voice actor will receive 15 Steem upon completion and approval!

Thank you for your continued support!
Steem Monsters Contact Info
Official Account: @steemmonsters
Website: https://steemmonsters.com
Discord: https://discord.gg/CAFJRjY