First of all, happy new year everyone! We hope you've all had a great start to the new year and are as excited as we are to see where we can all go in 2019! To start of the new year, we're here a new update introducing a new set of settings for multi-user websites and also how we have been working to improve SteemPress's converting following the introduction of the new Gutenberg editor at the end of the year.
Gutenberg
As most of you will know well by now, WordPress 5.0 was released at the end of 2018 which introduced the new and long-awaited Gutenberg editor. In the weeks prior to its launch, we had been working on our own update in preparation for the release to ensure that SteemPress was compatible with the new default editor.
While this update took place early in December, we've since been making frequent minor updates to ensure that text written with the new editor is correctly converted when posted to the Steem blockchain. We have highly appreciated all the feedback and reported issues by our users of instances where this has not been the case and hope you will continue to do so if ever you have any issues with our plugin!
Multi-user functionality
So far, we have primarily focused on delivering a service for individual bloggers with a personal website and make it as convenient as possible for them to integrate Steem to their websites and make posts to the blockchain. Our goal now is to also provide an ideal service for larger websites that host several authors who may want to make posts to Steem through their website. Although SteemPress has allowed multiple Steem accounts to be associated with a website before, this has all been at the admin level interface.
A next logical step to improve the experience and access to writers and admins both has therefore been to create an option for writers to sign in and manage their posts independently. Previously, the admin of the website would have to insert the account name and posting key of the different accounts that may post from the website through one common interface. While this works well for single users with multiple accounts, it is less ideal for multiple users sharing one website who will want to keep their keys separate and private. In our new update, site admins will still be able to configure SteemPress through one global interface. Authors allowed to post through the website will then have their own profiles where they can edit the settings and information relevant to their account.
Here is a before and after:
Before everything had to be set on the admin panel :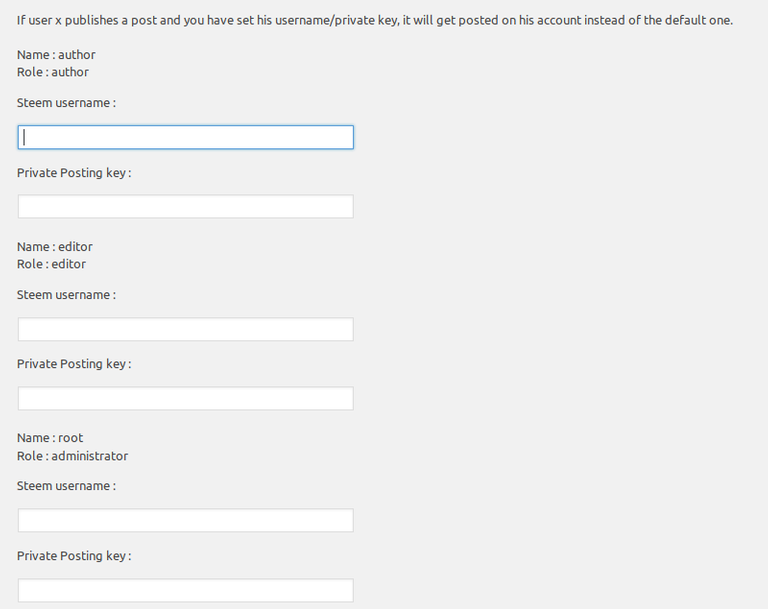 The old admin dashboard where the site admin would manually enter the posting keys of the Steem accounts able to post through their website
Whereas now, the user can access these settings for their own profile: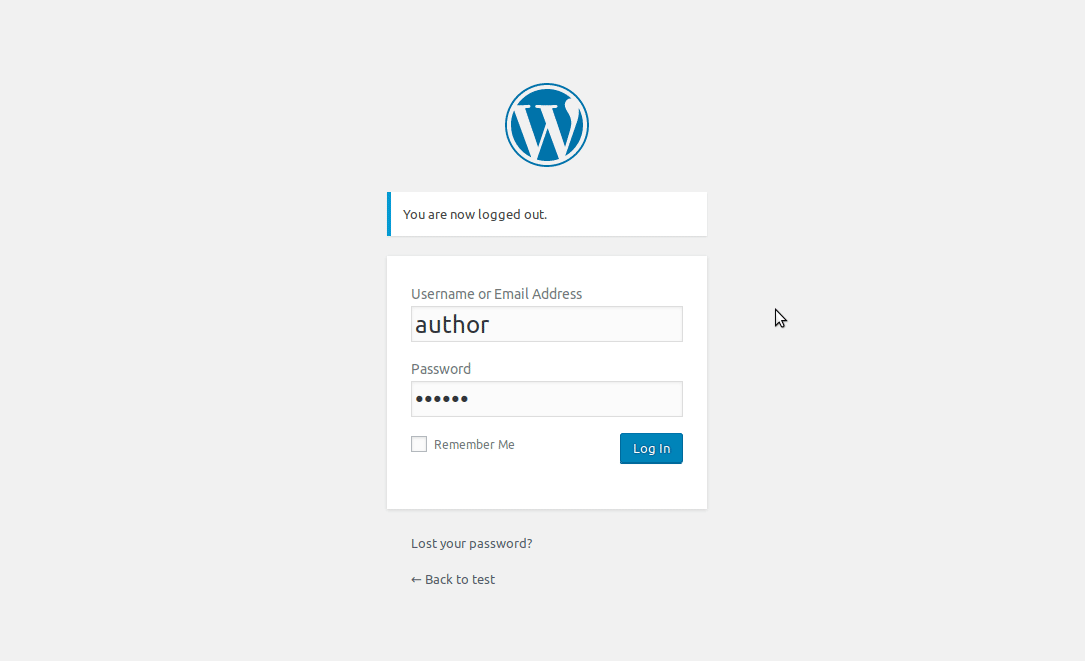 The new user dashboard where authorized users can change their own settings and enter their posting key
Now, users that are authorized by the site admin to write their own articles can go on their profile where they will have their own set of SteemPress options for their account. Here, the user can enter their own Steem username and posting key without needing the admin to do so. Once done, the articles that they publish to Steem will be using their settings rather than the global settings set by the admin.
We see this as an important development towards releasing a pro edition of SteemPress later this year and target enabling larger websites hosting numerous authors to use SteemPress.
Improved key security
A common feedback from our users has been that their private posting keys were out in the open to be copy pasted by anyone who got access to their WordPress dashboard. To solve this, the dashboard now hides the entered posting key and instead provides an empty field where a new posting key can be entered should the user want to post through a different account or change their private posting key.
Before:
Now: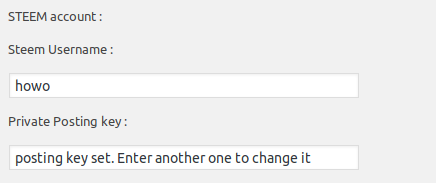 If you want to use another account or change your posting key, just erase the text, enter your new posting key and save again.
SteemPress trail
We have received many requests from users who would like to support other SteemPress authors by voting on their content to create our own voting trail. After also noticing that a majority of our users would routinely hit 100% voting power and thus earn less curation rewards than their potential, we decide to set up a steemauto trail. We hope this can allow our users to provide some extra support for one-another, while also helping them cast their votes more effectively. So if you want to support us, the authors, and not miss out, then consider joining our trail!
**Here is how you can follow the trail : **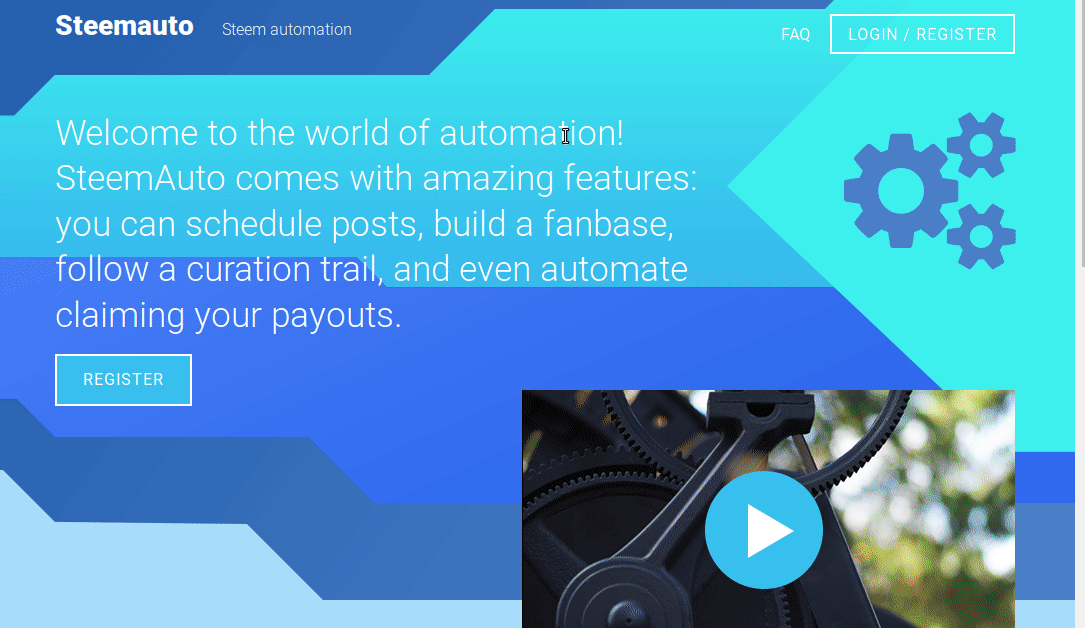 How to trail our votes using steemauto
That's it for today! We look forward to an exciting new year, and hope to have you all with us in 2019!
As always, if you have any questions then please visit us on our discord channel!
To download SteemPress, find our plug-in at https://wordpress.org/plugins/steempress/
To vote for our witness, either use SteemConnect following this link or find us on https://steemit.com/~witnesses.
Thank you for reading this far and for being interested in SteemPress!
@Fredrikaa and @Howo