Let's see two coins that I bought in Canada last November.
The first is a 2004 $2 called "Proud Polar Bear". It weights 8.8g with 92.5% silver purity and Proof finish. Its mintage was 12,607 units.
It is the first single metal $2 Canadian coin. This coin is unusual in that it carries two maple leaf privy marks.
The second is a 2015 $20 commemorating the FIFA Women's World Cup 2015. It weights 7.96g with 99.99% silver purity and Brilliant Uncirculated finish. Its mintage was 165,226 units.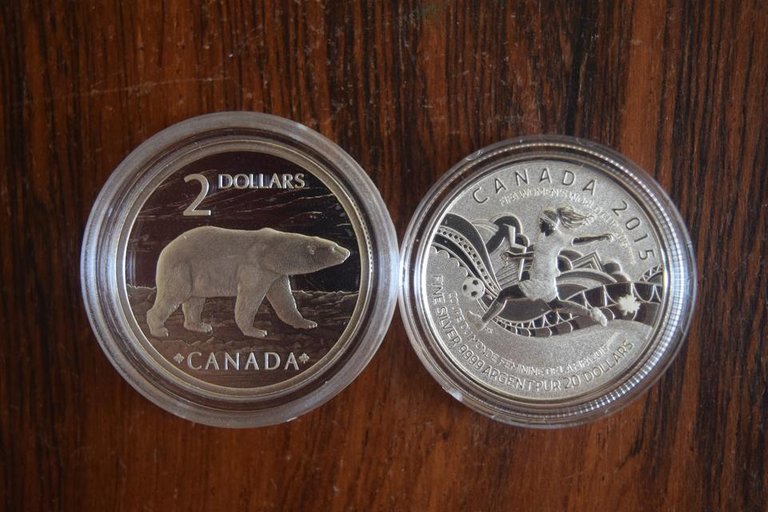 Thank you for reading. Please comment, upvote, resteem and advise me.