Hello again Stackers!
If you caught yesterday's post where I showcased a 26 ounce collection of silver, you'd have noted it was all Silver Shield stuff. I meant to have a theme for today's showcase as well, before noticing I'd left out a bar from the set yesterday. This messed up my plans for this post. Oh well, the show must go on!
Instead, today I will show some coins that @raybrockman put me onto early on, as well as a commemorative round, some coins with historical value, and the one I neglected to include yesterday.
Here is today's stack: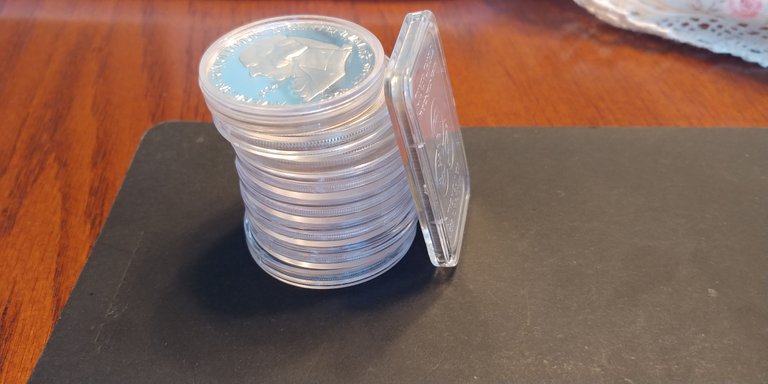 Let's go through them one at a time - this is the commemorative: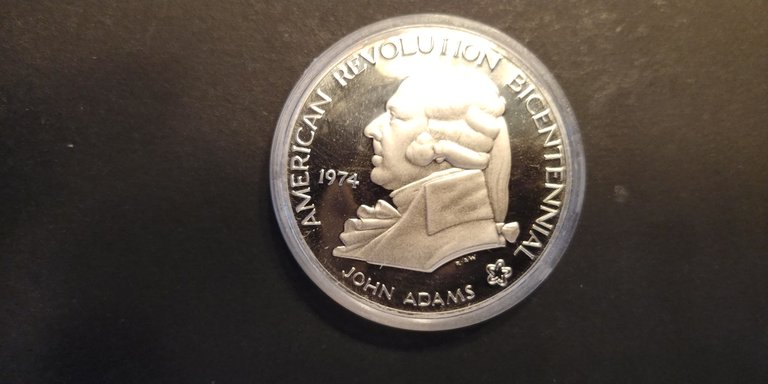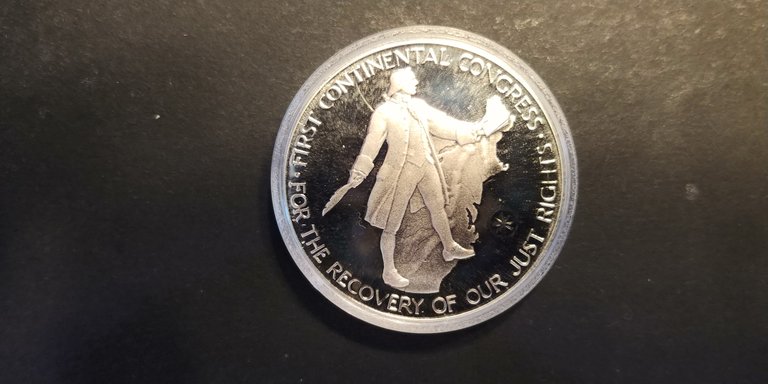 It is actually .925, but it contains a full ounce of pure silver, by weight. I picked this one up during my first-ever visit to my LCS. The capsule is scratched up but the round is fine.
Next up, some beautiful Tridents from Barbados that Ray put me on to - they're really pretty; great design! For me the added bonus is not having a royal or some figure I feel no connection to on the backside. I picked up 5 of these: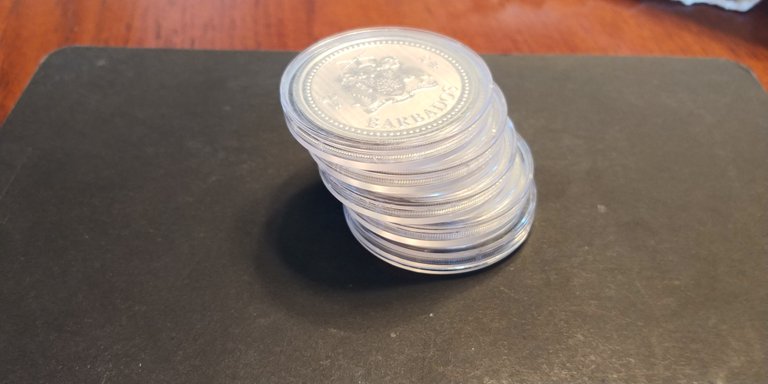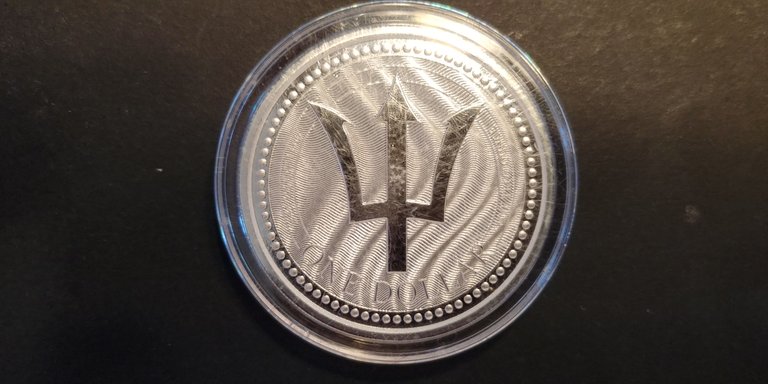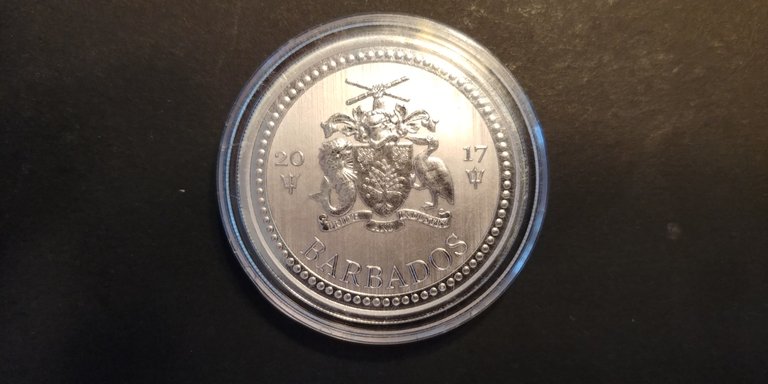 ...again, please pardon the scratchy capsule!
Silver Trade Units from San Francisco's US Assay Office... a little piece of history: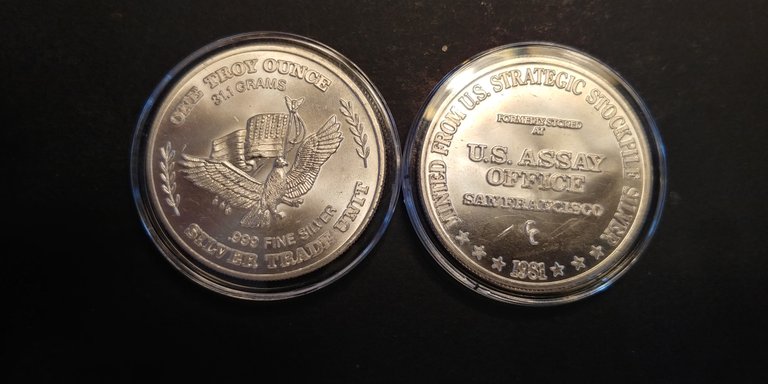 And lastly, the 1-ouncer I forgot yesterday from Silver Shield - Always a great reminder as to why we should keep on stackin!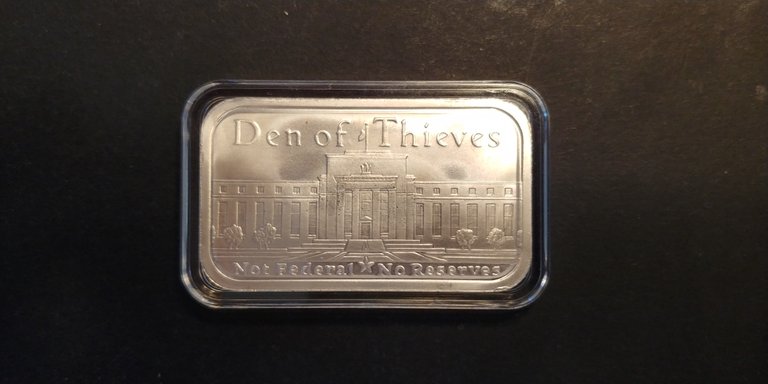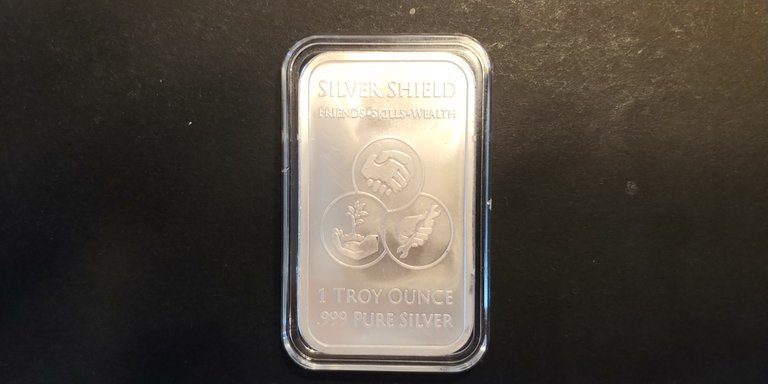 Thanks in advance for checking in, for your attention, and hopefully, for your up-vote! More to come...