Hello Steemians of Planet Earth!
Well, a few weeks back I picked up another ounce of Gold for the stack. Sadly, it wasn't acquired at today's lower spot price, but do I really care? NO I DO NOT! - I LOVE THE YELLOW SHINY!
Check out my beautiful new Geiger bar!:
PS, my pictures are loading sideways, so I've made these clickable for your up-close viewing pleasure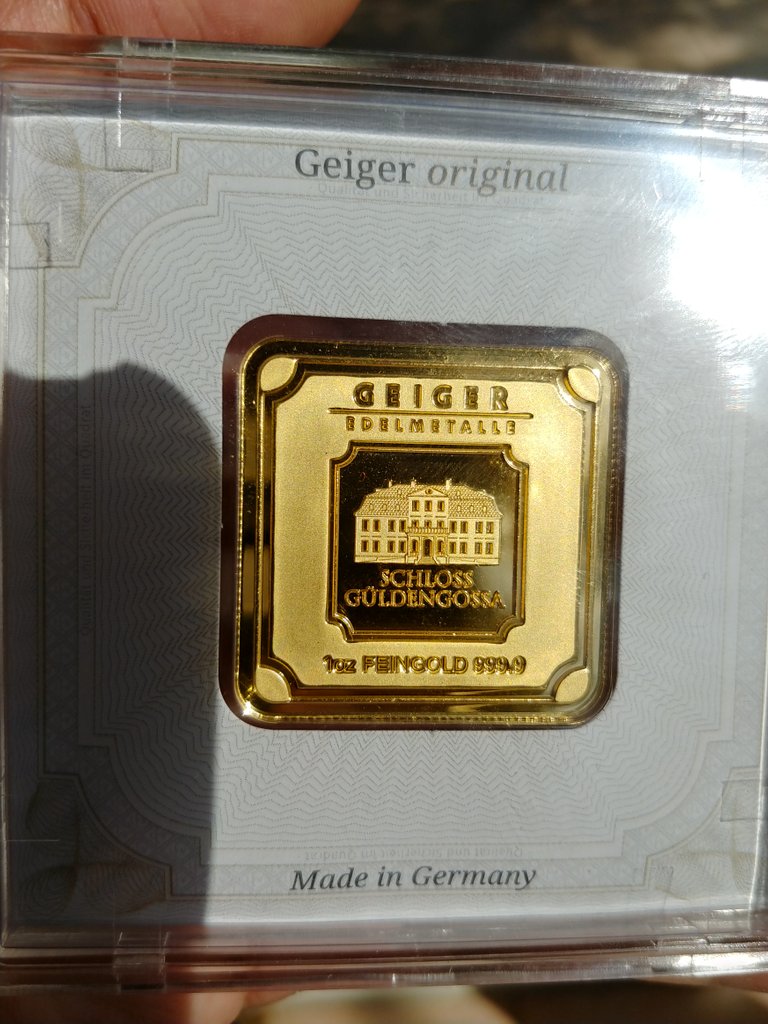 Backside: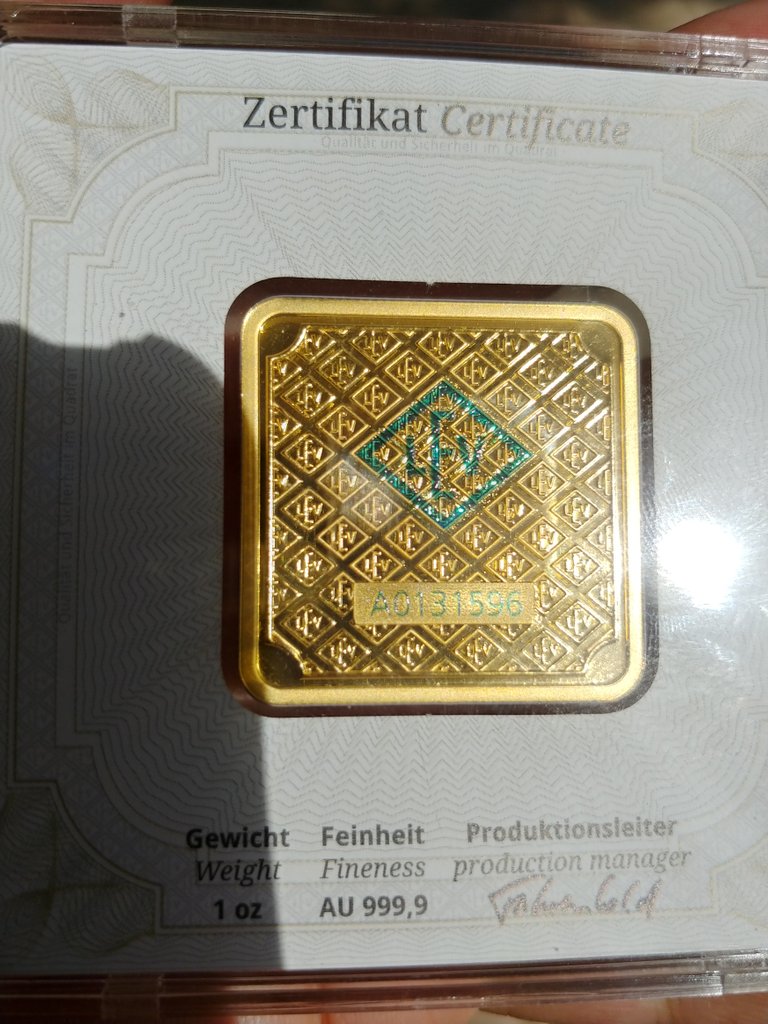 Anyway, the rich history of the Mint that makes these got me thinking about history and the everlasting value of Gold across all societies. That, in turn, got me thinking about wealth and wondering about historical figures. I am a huge fan of the work at visualcapitalist.com and I found this article. It is a fascinating read. Among other facts, I learned these little tidbits:
Emperor Basil the 2nd of Turkey -
Accumulated 100 TONS of Gold by the end of his life.
King Soloman of Israel -
For 39 years, received 25 TONS of Gold annually as tribute; had so much Gold, Silver was near worthless in his kingdom. Imagine that!
King Mansa Musa of Mali -
Incalculable amount of Gold; so much in fact, he caused hyperinflation in Egypt as he passed through on pilgrimage to Mecca. His caravan included about 72,000 people, each of which carried a 4 pound Gold brick and 80 camels, each carrying a bag of Gold dust weighing between 50-300 pounds.
Crassus of Rome -
Estimated to have amassed 7.4 MILLION ounces of GOLD!
WOW!
Here is the infographic if you prefer not to click on the link: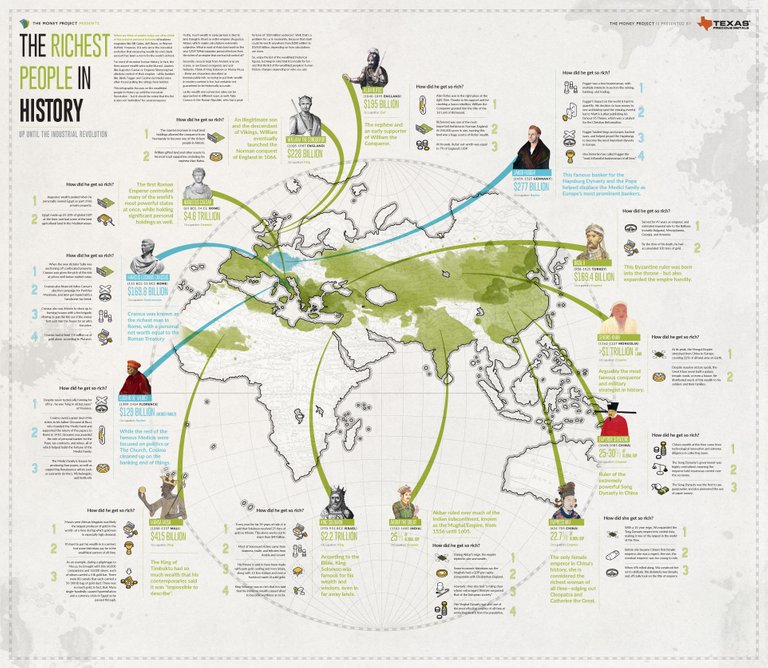 Now, if you look very, very closely, you will notice a pixel that seems out of place. That represents me -
Emperor Goldfucius Nofiat!
...building his wealth one ounce at a time, hahaha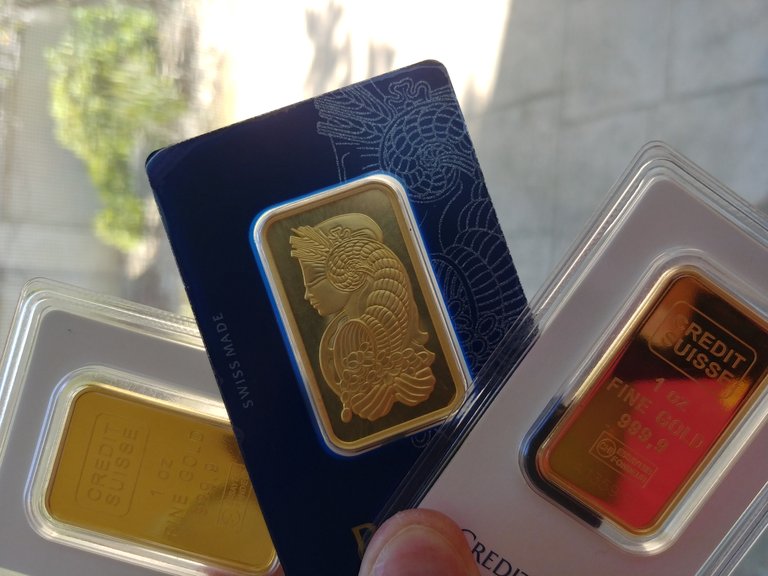 ...and one last look at that Geiger beauty: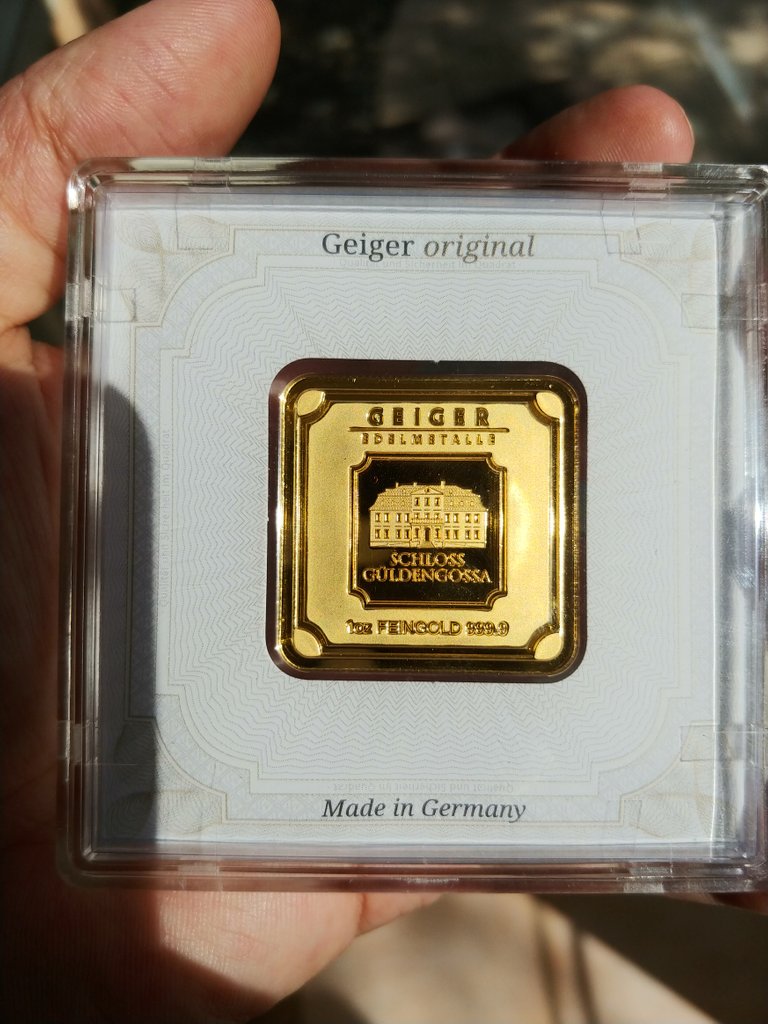 I hope you enjoyed the post and the info and the link! Feel free to help my stacking addiction with your chunkiest upvote! God Bless!