Hey there!
A couple of months ago I found myself wondering which round I should carry with me for my pocket silver. I decided on the "Don't Tread On Me" coiled snake design from none other than SilverShield. I tried this for a while, but two things nagged at me a little.
I prefer to carry a message with me that is positive. Instead of "don't do something" or "beware" as the message, I wanted something to keep my mind upbeat and focused on the right kind of vibes. I hope that makes sense.
I like the round too much to worry about tarnish or damage. Also, I generally hate having too many things in my pockets.
So this didn't really work out for me as I'd planned.
Enter Pyromet's "The Silver Card"!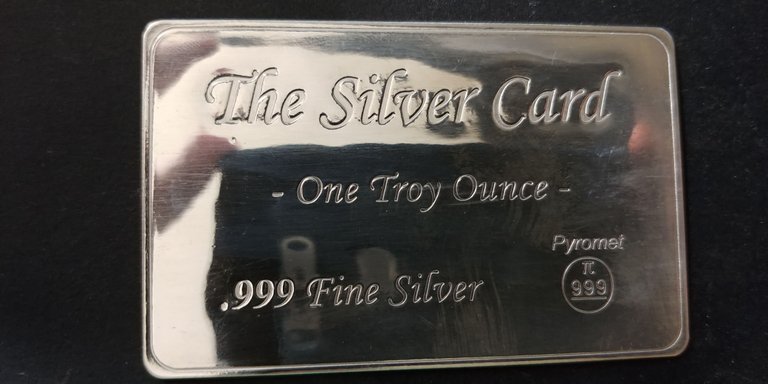 Silver is among the most reflective surfaces we know of. Can't you tell?
The first time I saw this, I knew it would one day be mine! I'd seen others posting theirs and I couldn't wait to find a place to buy one for myself. I finally did and I love it! It is generic enough that I don't worry too much about it, and it comes in a protective sleeve the same way many debt cards do (<--- see what I did there? :) ). More often than not, I forget I even have the thing, but when I do remember, it brings a smile to my face every time.
Here is my everyday wallet: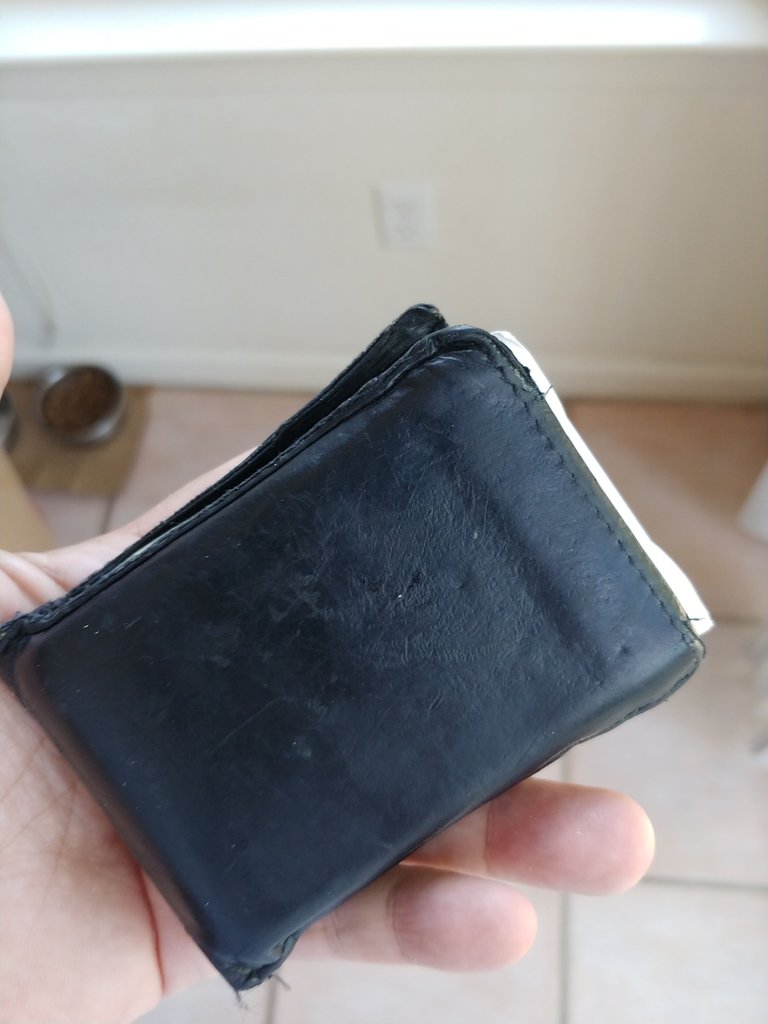 I'm a money clip guy. I like my cash the way I like my wife to be, easy and accessible at all times!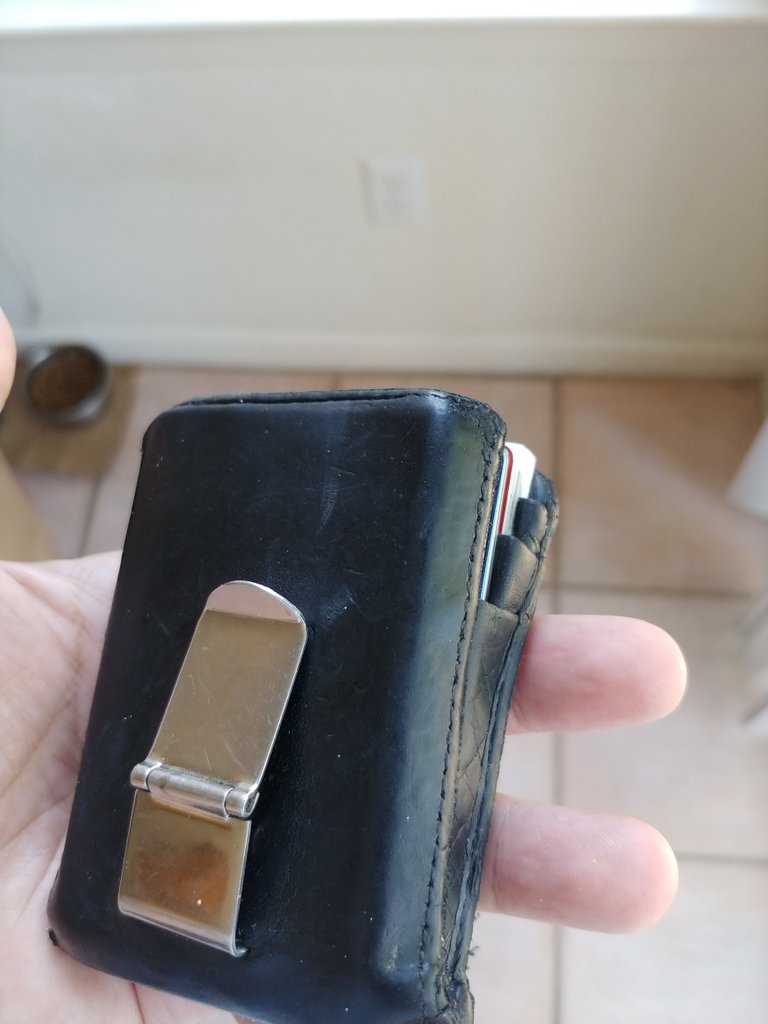 notice there is no cash... that accessibility comes at a cost, lol
There's still some value in this empty wallet though... what's that poking out?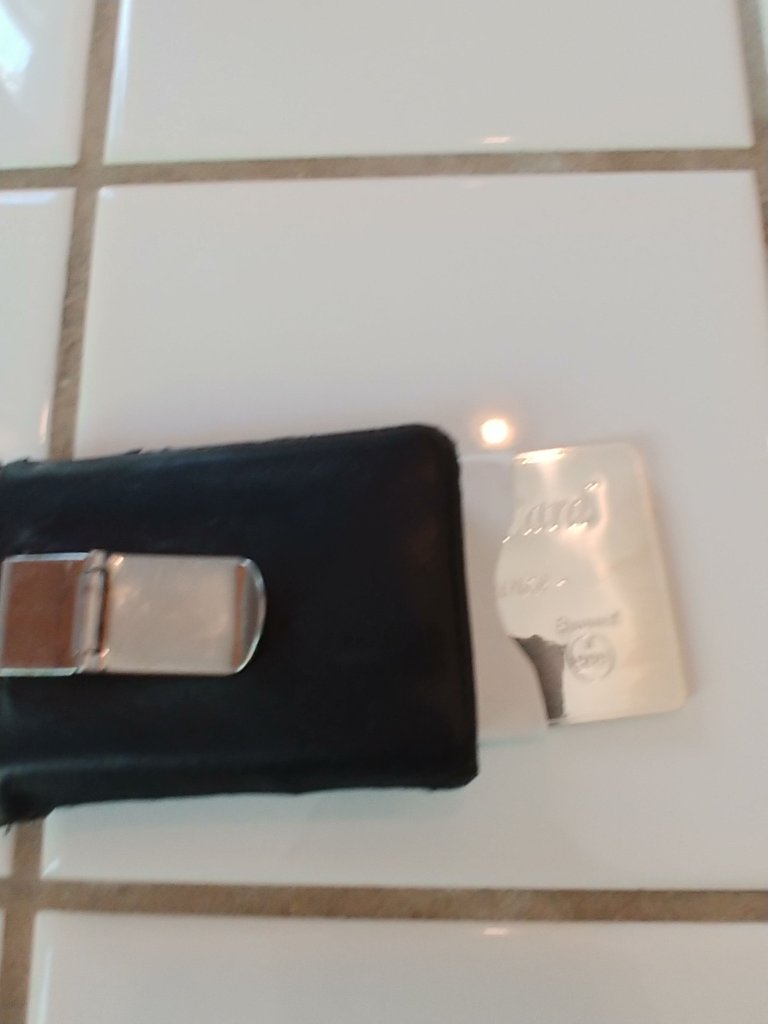 There's the beauty!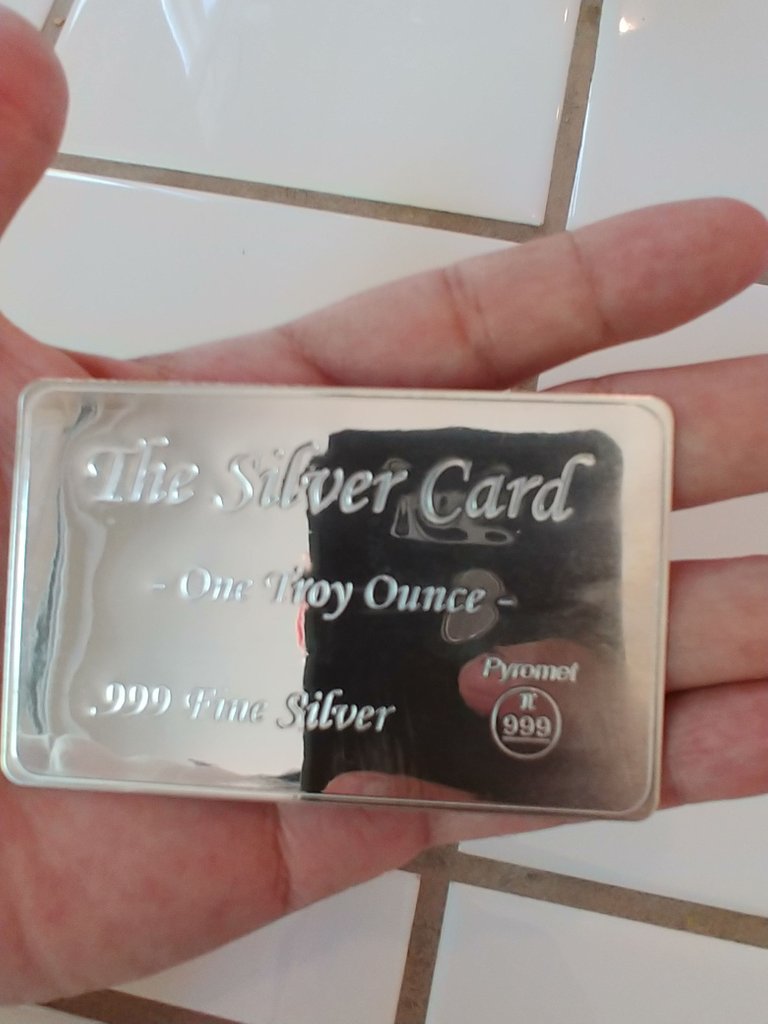 ...and here's the backside, in case you're curious about it: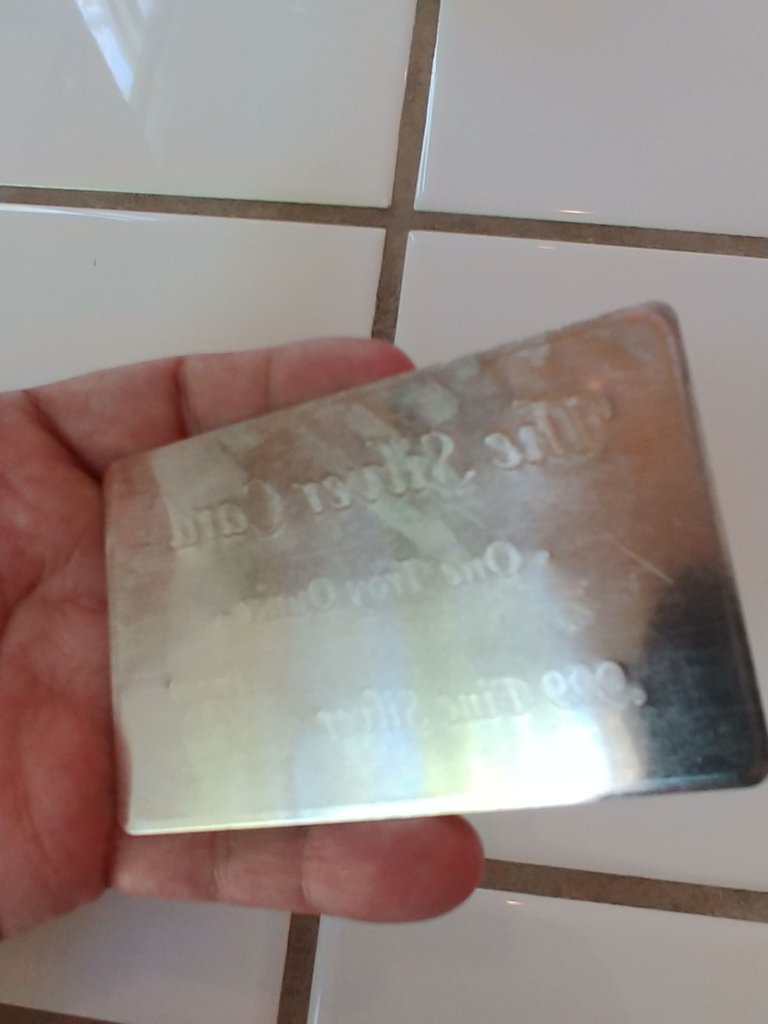 Hopefully, if you were debating getting one of these Silver cards for yourself or not, this post helps sway you one way or another. Now please consider a chunky up-vote and lets see if we can help my no-cash-in-the-wallet situation.
Who am I kidding? I'd probably NEVER trade in Crypto for cash if I could avoid it! Assets-for-assets only, baby!
Steem & Stack On!