To all my ssg friends!
It has been quite some time since I have posted something on Steemit, but I did not forget y'all.
I kept paying my monthly contribution for the copper tier because I keep on believing in the ssg community and the Steemit platform. Unfortunately I was a little late for my August contribution, but I hope you forgive me!
So what happened in my "absence"?
About half a year ago, the markets for the precious metals were not so exiting as now!
Gold from around USD 1,320 to a hight of USD 1,445
Silver from around USD 16.30 to USD 16.35 now, with a low of USD 14.40 in June
So we are facing exiting times for the metals. Look at the gold graphics: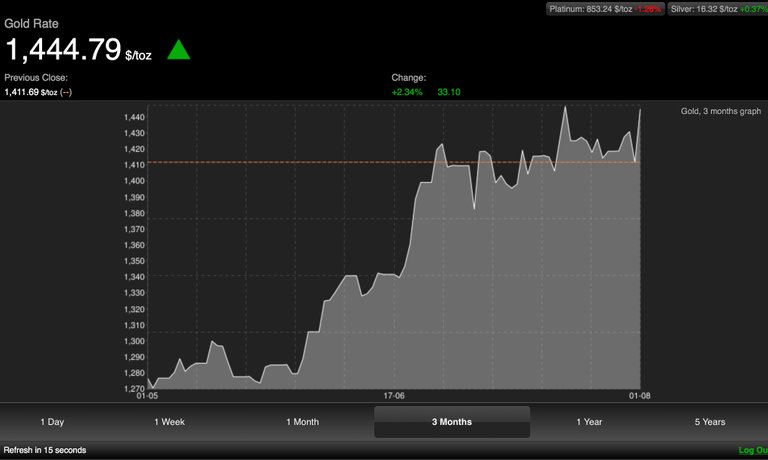 I still am accumulating the metals and I will keep going on.
My feeling:
Some kind of set-back or market correction will come in the markets, but my feeling tells me that the long term perspective is still upwards!
So that said, I will try to post on regular moments from now!
See you around and "Enjoy"