Over 47 troy ounces of Silver in 32 prizes worth over $770 USD just in Silver content alone! After you add in some of the premium for the craftsmanship and rarity of some of these prizes you are looking at a total prize pool value worth well over $1000 USD! ALL of it has been donated by members of the #SteemSilverGold community to be raffled off in a Monster Raffle Fundraiser with proceeds going to help support @ssg-community – Which is a Not-For-Profit initiative run by Volunteers for the benefit of this great community at #SteemSilverGold and the STEEM platform itself.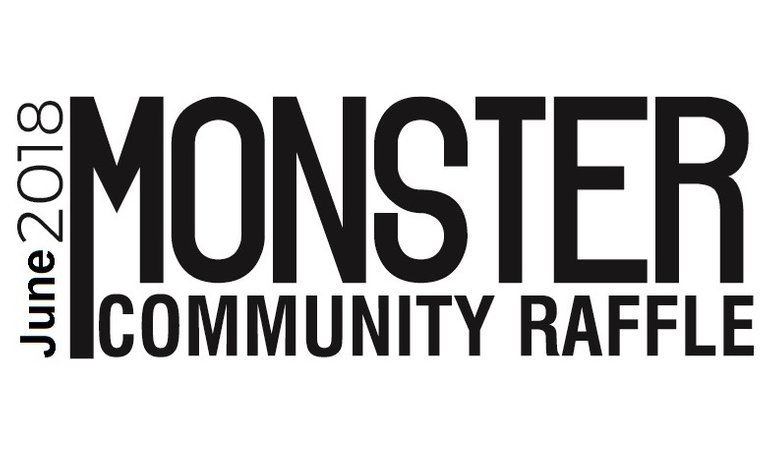 If you are interested in Silver and Gold in any form then there is something in this raffle for you. We have Bars, Coins and Rounds...whether they be Proof, Graded, Gilded, Hand Poured, Limited Mintage, Junk or Certificate of Authenticity prizes there is bound to be something in this prize pool that you like and tickets are only 1 SBD each!
We polled our community to find out which are the most sought after prizes and we've come up with a Top 5 which will be 1st to 5th prize and ALL the rest will go into the "Community Chest" to be drawn out individually and in random order. The best part is that if you win a prize and there is something else still available in the Community Chest you prefer – you can swap it! We will be doing the prize draw LIVE in our Discord next weekend at 11pm GMT on Saturday the 9th of June. If you want to get a ticket in this awesome raffle, just send your SBDs to @ssg-community with the memo "Monster Raffle Tickets" and you'll go straight into the draw.
---
1st Prize – 5 oz Silver Vicksburg National Military Park Coin 2011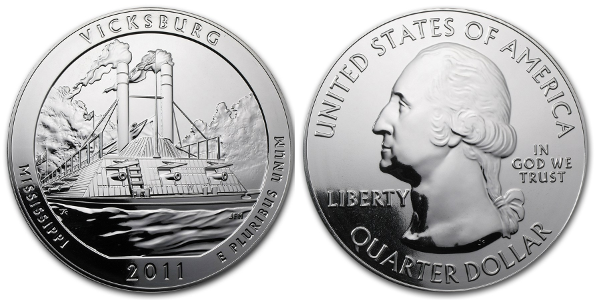 Donated by the very generous @tbnfl4sun who says :-
"I got this awesome coin like six months ago and have a twin, so that's why I chose this Monster coin for the raffle. I was shocked to find out that APMEX is selling this coin at 13.99 over spot! That's over 150.00 (wow) This will be a great addition to any stack!"
More information HERE
---
2nd Prize – 2 oz Silver Freedom Girl from Silver Shield 2013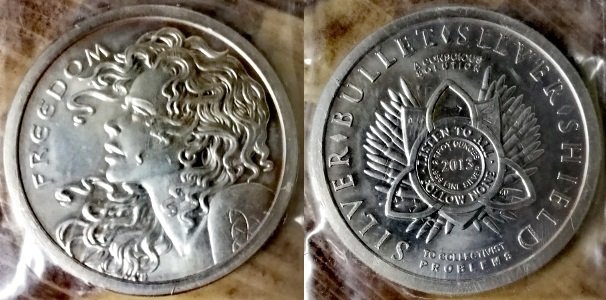 Donated by the very generous @fat-elvis who says :-
"…here's my part. That right there is a 2013 2 ounce SBSS freedom girl. Mintage of 5000. So instead of the 1oz I promised, I opted to donate this semi-rare 2oz beauty queen."
More information HERE
---
3rd Prize – 2 x 1 oz Silver STEEM Rounds 2018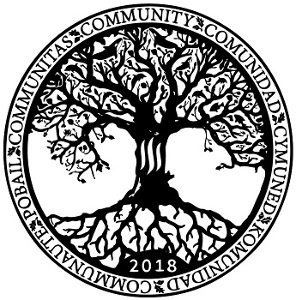 Donated by the very generous @raybrockman who says :-
"…my hat goes off to everyone who has decided to donate something special to the community. There is something that says SSG like nothing else, something that all members are a part of, something that signifies that we are one…so I am going to throw in 2 x 2018 steem silver rounds."
More information HERE
---
4th Prize – 2 x 1 oz Silver STEEM Rounds 2018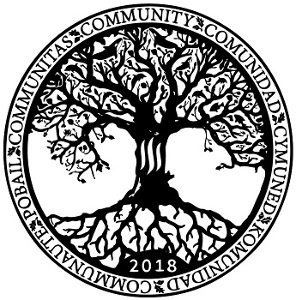 Donated by the very generous @goldmatters via @raybrockman who says :-
"..he asked me to take care of this for him, since he has his hands full with… goldmoney and mene. He has always been an awesome supporter of #steemsilvergold. So…who wouldn't want a 2018 steem silver round? @goldmatters is gonna throw in 2 x 1 oz 2018 steem silver rounds"
More information HERE
---
5th Prize – 2 x 1 oz Silver Somali Elephants 2014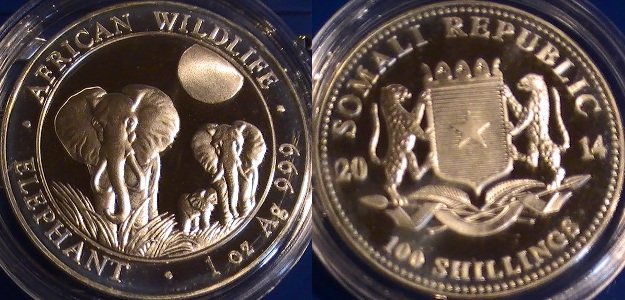 Donated by the very generous @goldrooster who says :-
"Finally I am able to do something back. I do not yet have much steempower but silver coins I have plenty. These are two 2014 Somalia 1 Oz silver coins in capsule. They are bullion but carry a nice premium as the series is collected a lot. There are no milk spots on any of the coins."
More information HERE
---
Community Chest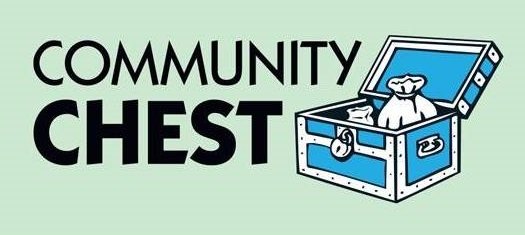 There are so many great prizes in here to choose from, but if we try and put pictures and text against each of them this post will just become too big, but follow the links below and you can see pictures and read all about them.
As you can see above, this is quite the showcase of what we are all about at #SteemSilverGold and it's not just about a love for Silver and Gold in all it's magnificent forms, it's about a real community here on STEEM that is demonstrating once again it's amazing generosity and goodwill to fellow Steemians.
On behalf of everyone at #SteemSilverGold, thank you once again to everyone who has been involved and I hope you will join me in supporting this great community initiative by buying a ticket in this amazing raffle!

I am @buggedout and I approve this post
This initiative proudly brought to you by :-
@raybrockman, @silverstackeruk, @welshstacker, @thedamus and @buggedout