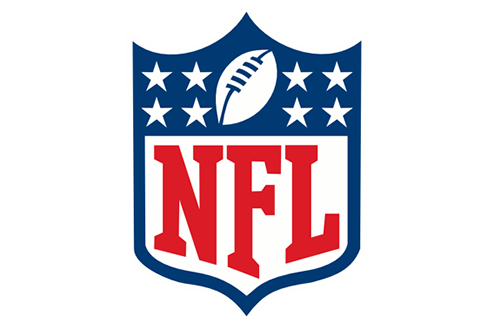 ---
SteemSports Presenter: Matthew Biamonte, @gnocdepatat
---
SteemSports General Manager: Nolan Jacobson, @theprophet0, STEEM Witness, PeerPlays Witness & DECENT Miner (Witness)
---
Last week we covered my predictions for the division winners in the NFC . This week we'll dive into the first of our playoff predictions: wildcard weekend. Here's a look at where I have teams seeded coming into the playoffs:
---
NFC
---
Atlanta Falcons
New York Giants
Green Bay Packers
Seattle Seahawks
Dallas Cowboys
Carolina Panthers
---
AFC
---
Oakland Raiders
New England Patriots
Pittsburgh Steelers
Indianapolis Colts
Denver Broncos
Tennessee Titans
---
To Clarify What's Going on Above:
---
Seeds 1-4 in each conference are the division winners
The bolded teams, seeds 1 and 2, get bye-weeks
The italicized teams are my wildcard picks
---
AFC Game 1: Denver Bronco (5) vs Indianapolis Colts (4)
---
This game is sure to be similar to the Bronco vs Colts games of recent years. Expect to see a close game with some explosive plays. The Colts have been relatively effective recently against the Broncos, even with Andrew Luck and Moncrief getting hurt against them in the last 4 meetings. The Colts will be playing from behind, and will be forced into attacking via the pass. Despite occasional big plays from TY Hilton, the Broncos' secondary will prove to be too much for Andrew Luck and the Colts. I can't see the Colts scoring consistent points in anyway other than field goals.
---
Expect this game to be controlled by the Broncos ground game. The Broncos have an underwhelming QB situation and a mediocre offensive line but the colts don't have anyone to pressure the QB consistently. Whoever the Broncos use come playoff time, they're most likely going to be a game manager who takes an occasional shot down field. That being said, the Broncos won't need anything more to deal with a Colts defense that is still a year or two away from being a real unit. The Broncos defense proves once again why they're so valuable, Broncos take this in a one-score game.
---
Final: Denver Broncos 24 – Indianapolis Colts 19
---
AFC Game 2: Pittsburgh Steelers (3) vs Tennessee Titans (6)
---
This is a tough game for me to call. Both teams have very good offensive lines, top tier running games, fantastic quarterback play and good receiving groups. Marcus Mariota has become a real threat, but he's still young. Expect this Titans team be a scrappy bunch, and to come out swinging, but fade late into the second half.
---
My defensive edge goes to the Titans here, but I don't believe it will be enough to fend off that high-powered Steelers offense. In the end, Big Ben's experience will prove to be too much for a young Titans team. Antonio Brown is unlike most of the receivers the Titans will see during the regular season, and I'm not sure the Titans are prepared to handle both him, and Le'veon Bell. This is a close game through 3.5 quarters, but gets blown up late by the Steelers.
---
Final: Pittsburgh Steelers 34 – Tennessee Titans 21
---
NFC Game 1: Carolina Panthers (6) vs Green Bay Packers (3)
---
Carolina will dominate the pace of this game in the first half. To put it simply, Green Bay can't handle the exotic attack that Carolina will bring to this game. Cam Newton and Christian McCaffery are going to be a nightmare for Green Bay to keep up with, and the Panthers' defense will only feed off that momentum. Expect Aaron and the Packers offense to struggle greatly in the first half.
---
I'm projections a classic Panthers breakdown with a Green Bay comeback. Cam and his hot-headed teammates will collapse in the second half. Aaron Rodgers, like he always does, will wake up late and begin his aerial attack. I see the pack scoring in bunches as the Panthers fall further and further into complete meltdown. Aaron and the pack take this high scoring game, blowing the Panthers out of the water.
---
Final: Carolina Panthers 23 – Green Bay Packers 42
---
NFC Game 2: Dallas Cowboys (5) vs Seattle Seahawks (4)
---
I've already given you my thoughts on the Cowboys, but they do have the potential to be explosive. I see that happening in this game. Dez and Zeke will hit the ground running, leaving the Seahawks' defense stunned. We've seen this in the past with Seattle, they've got top talent on the defensive side of the ball but they're all too often caught off guard; it's tough to tell which defense will show up.
---
The Seahawks will also take advantage of a poor defense. Russell Wilson's offensive group is underrated, but deadly nonetheless. This is a team that can score through the air, and they'll have to in order to keep up with the Cowboys. In the end, Sherman, Thomas and Chancellor will come up big with some classic legion of boom stops, allowing the offense to take the game late. Seahawks win in a shootout.
---
Final: Dallas Cowboys 35 – Seattle Seahawks 40
---
There you have it. The first round is complete and we've got everything from total meltdown to an edge of your seat shootout. These way too early predictions are a lot of fun, but they should only be seen as speculation. This is the time of the year for some crazy predictions, I hope you all have been enjoying mine! I'll see you all next week when we take a look at my predictions for the divisional round!
---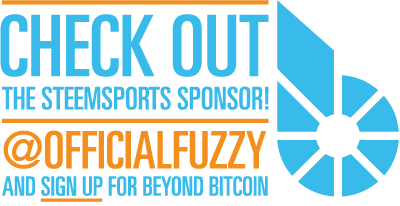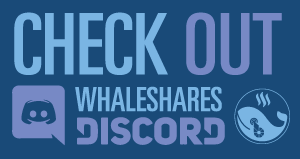 ---