Once upon a time one old monk was visiting a village after completing deep meditation in forest. It was a rainy season and the monk was going towards village road on the rain and singing a song of lord Rama and praising God for this pleasant rain.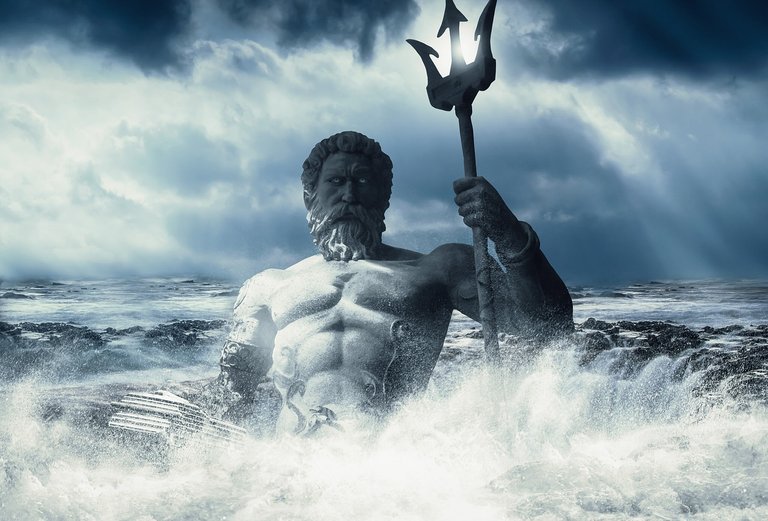 Image Credit: https://pixabay.com/photos/poseidon-sea-wallpaper-art-1621062/
He was on his mind and walking alone. Suddenly he saw a sweets shop where sweets was just making and it's beautiful smells allover. The owner of the shop looked at old monk and gave him as many sweets he want without taking any money from him.
The saint was very pleased with him and blessed him. Suddenly all of sweets were sold instantly by a rich customer.
The monk walking again on the road in this rain. This time two lovers followed the monk on the road. Both of this lover smiled over the monk.
Suddenly monk place his step deeper into the soil and and walk away . Because of this some mud come to the women clothes. The man with the women was angry with the old monk and came to him scolded the monk and slapped the monk. The monk was very surprised as he was doing nothing but the man accused him for the mud.
He just watched above the sky and told Oh! God! You give me sweets and slaps both without asking anything and walked away from that place.
Both of the lovers were crossing the road and suddenly one truck crashed the man and the man was spot death in front of her lovers. Her lovers was crying too much. She accusing the old monk for this accident. Suddenly she saw the old monk and started scolded him again.
The monk asking the reason. The woman told that as her lover slapped him and he was cursed her lover.
Because of his cursed the accident happened and her lover was gone forever.
The old monk told the woman that the mud didn't touch the man but he slapped him as he like you very much.
Like that almighty God like him and punished the man for his work.
Everyone in Earth punished from God almighty according to his/her deed. Whatever you did the same thing get returned. If did well, you get well.
Thanks for Reading Me.