All the sudden, I got this free evening. (What?? Do they exist anymore?) My husband was visiting his parents with my son and they decided to stay overnight there. I wasn't prepared for this so I did't have anything planned. At first it sounded like a great idea. A free evening, just for myself!
After an hour, however, I was totally lost! What should I do? I should use that chance well, what would that be? I can't just lay on the sofa that's for sure, the weather is just too good. (Cleaning is off the list too, it's too hot.) Oh my god, I started to feel pressure about my free time. Pathetic..
Well, luckily I was fortunate enough and my old friend from University times will accompany me for a drink. I put some summer clothes on, walked to the nearest supermarket, bought a salad and strawberries, walked to the lake shore, enjoyed them and enjoyed this awesome evening sunshine and in a while I'll meet with my friend for a drink.
That's something I wasn't able to do for a very long time. I feel like I've earned it. :D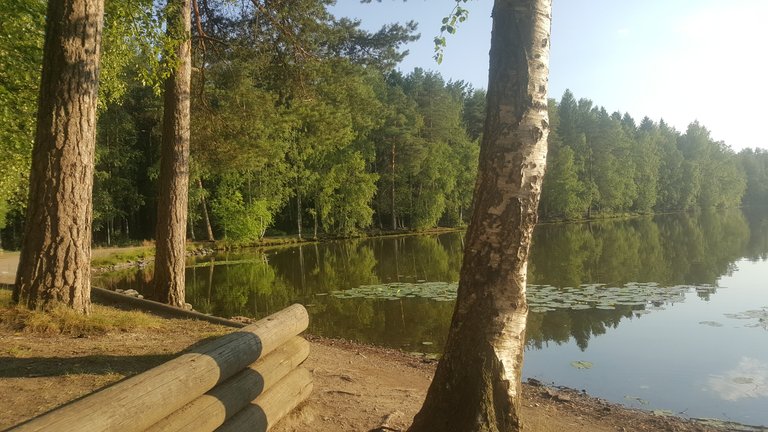 Lindiry