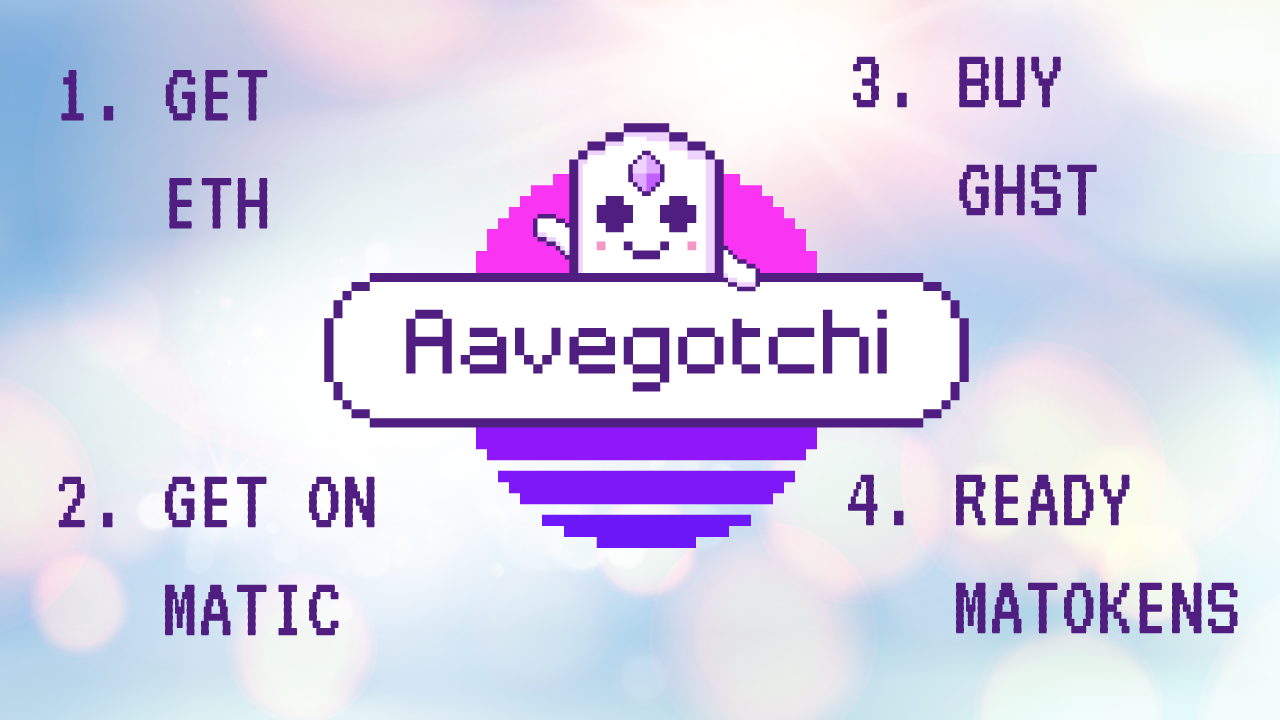 Aavegotchi is finally set to launch on 2nd March 2021!
Are you excited to summon your very first Aavegotchi? Well... I predict (just speculation) it's going to be very hot coz
There will only be 10,000 portals available on the first release.
In collectibles, the first editions can be extra valuable.
The portals might be sold out within minutes.
Every effort is being done to ensure a fair release. But you'd still want to be in front when the launch happens; all ready to participate, with minimum risk of missing out. That is why I've decided to write this pre-launch checklist & guide to help you:
Prepare for launch early.
In the quickest way possible.
In the easiest way possible.
> This guide assumes that you're completely new to cryptocurrencies and starting from scratch. However, feel free to skip to the step that is more interesting and relevant to you if you are an advanced user. Also, this guide is NOT the only way to prepare yourself... it is a summary what I learned to help you save time and costs.
Pre-Reading Material
---
Firstly, if you do not know what is Aavegotchi. Here are some resources to help speed up your understanding why I think Aavegotchi is going to be awesome: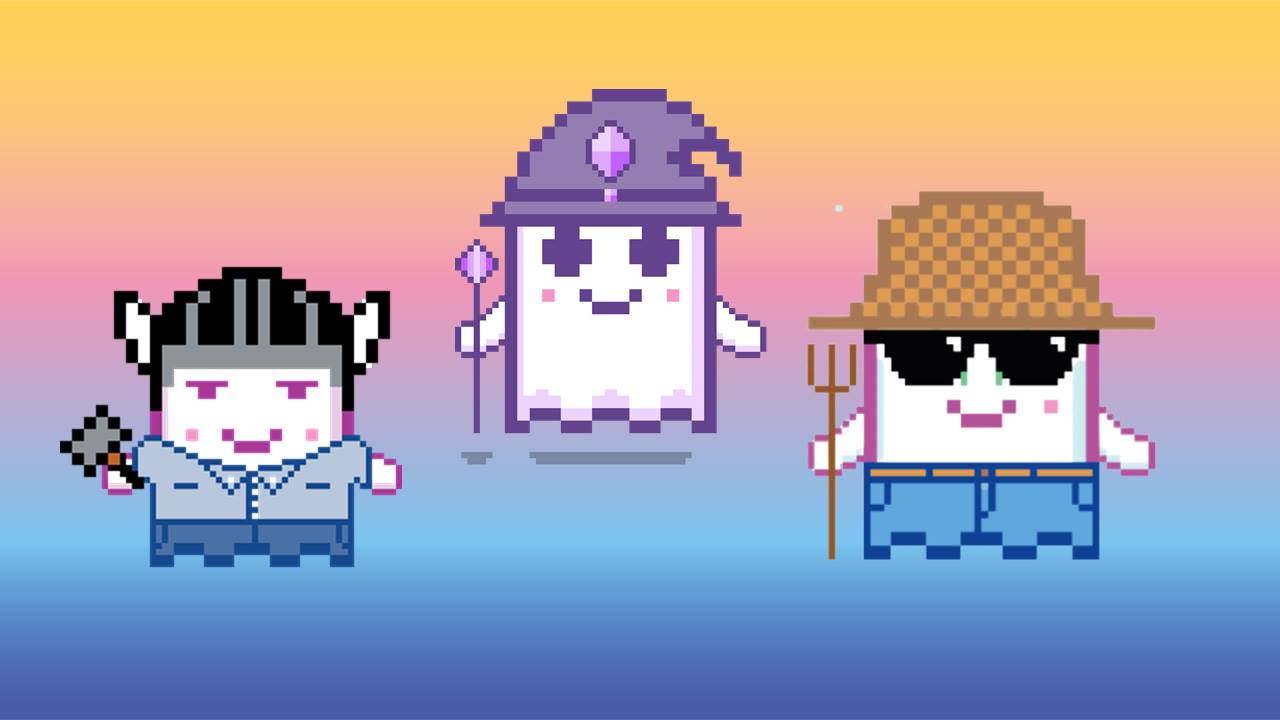 Are you up to speed? Great!
So how do you get prepared?
Pre-Launch Checklist
---
[x] Decide how many portals you want to buy
[x] Get ETH
[x] Migrate your ETH to Polygon (formerly Matic)
[x] Buy GHST using Quickswap
How many portals do you want to buy?
---
One portal will ultimately summon one Aavegotchi.
(From a choice of ten randomly generated Aavegotchis you get to choose from)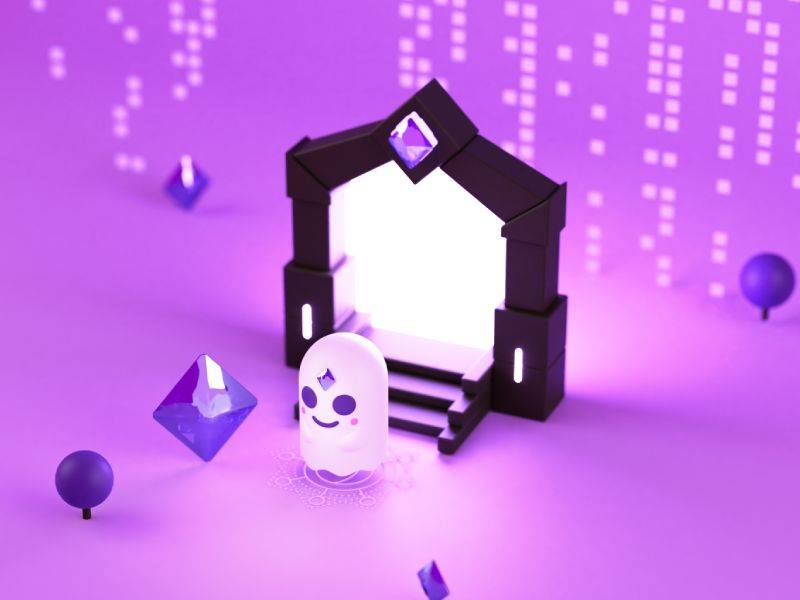 The maximum number of portals you can buy per transaction during launch is 25 portals. However, the more portals you insist on buying per transaction (coz maybe you're a whale 🐋), the higher the portal cost is. This was decided by a community vote which ended 26 Feb 2021, 12.00pm MY time.
Portals per transaction | Cost per portal
1 - 5 | 100 GHST each
6 - 15 | 200 GHST each
16 - 25 | 300 GHST each
> Disclaimer: None of the content in this guide is financial or investment advice. Treat this guide as a free resource akin to a friendly stranger you ask for directions on the road. Your funds, your decisions, your risks, your rewards.
> Voluntary Disclosure: I plan to buy five (5) portals. And if I can, buy five (5) more. That's 1000 GHST I need... so I'll need US$1,500 for this experiment (1 GHST: $1.50 - last I checked)


Get ETH
---
If you already have ETH, you can skip to the next step.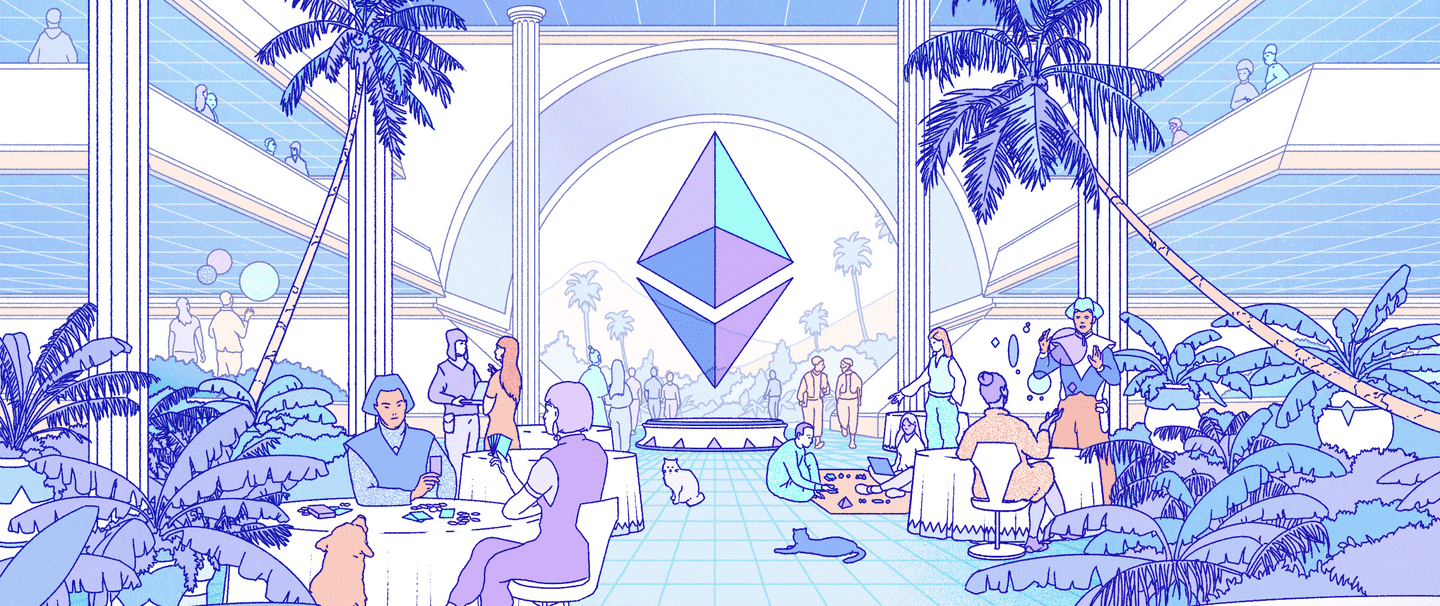 Aavegotchi is built on Ethereum.
Think of Ethereum like a theme park, if you want to sit on the rides, you need to pay fees... and the currency is Ether, also known as ETH.
Thus, in this step, you'll need to:
Setup your Metamask wallet. Use this guide.
Send your ETH from Luno to your Metamask wallet.
Frequently Asked Question: Why can't I use my ETH in Luno or the exchange wallet?
Answer: Metamask is the most widely used wallet for interacting with dapps. Not just Ethereum but for the wider decentralised web too. It is easy to use too.


Migrate ETH to Polygon (Matic)
---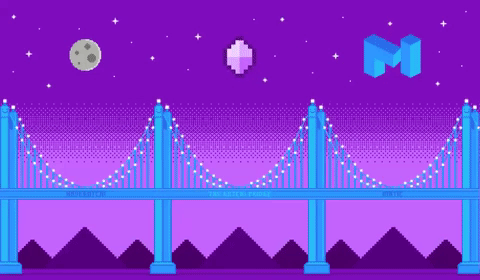 Now, Ethereum has become a very expensive theme park... lots of economic activity (which is good) but heavy traffic congestion and fees.
Thus, the entire Aavegotchi game will run on Polygon (formerly known as Matic)... a layer two solution for Ethereum. Think of it like moving your activities to a smaller town instead of the big city where fees are virtually near-zero.
For this, you will need to use a bridge.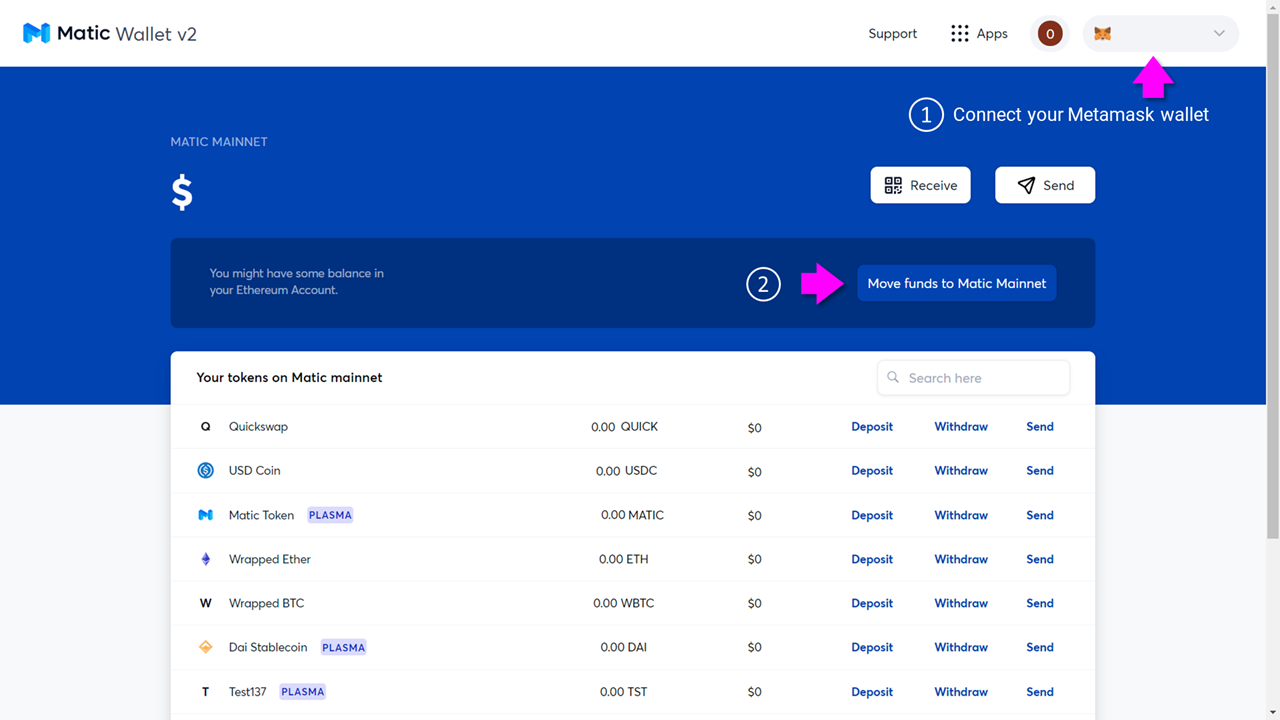 Once you have your ETH in the wallet (previous step):
Visit the bridge.
Connect your Metamask Wallet.
Click 'Move funds to Matic Mainnet'.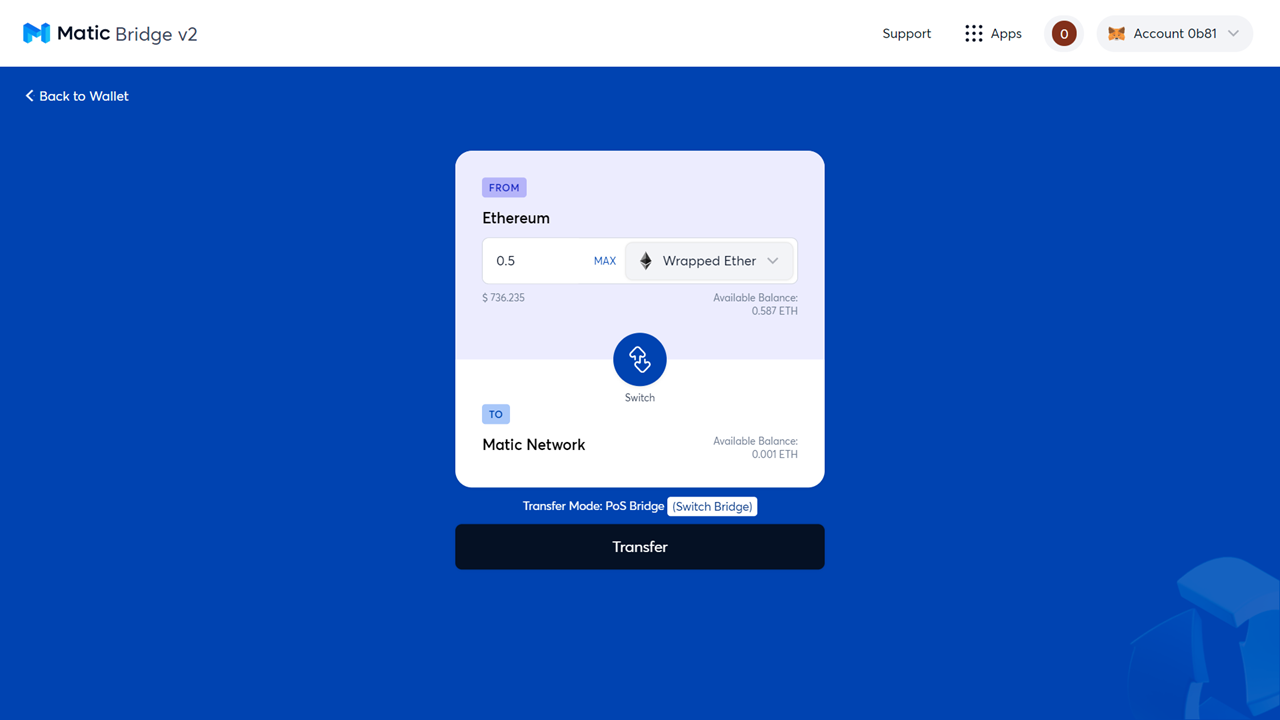 Select the amount of ETH to transfer.
Click Transfer.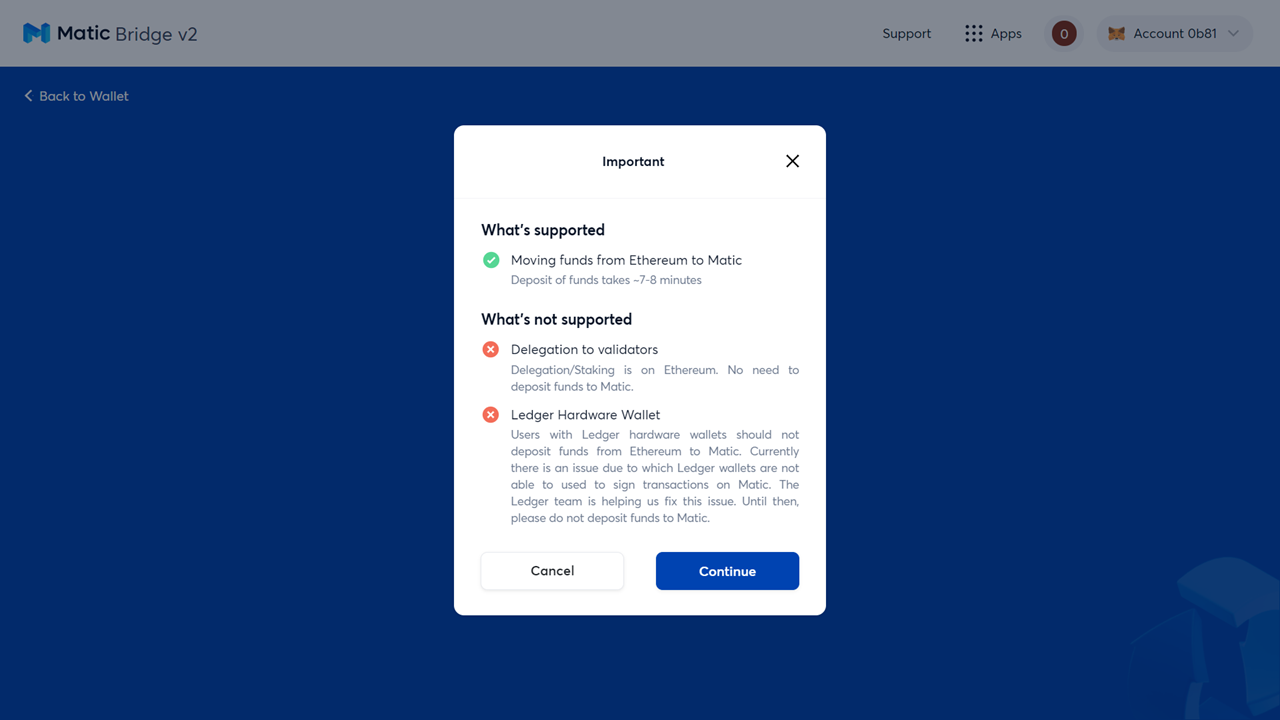 Read the notice. The transfer takes about 8 minutes.
Click Continue.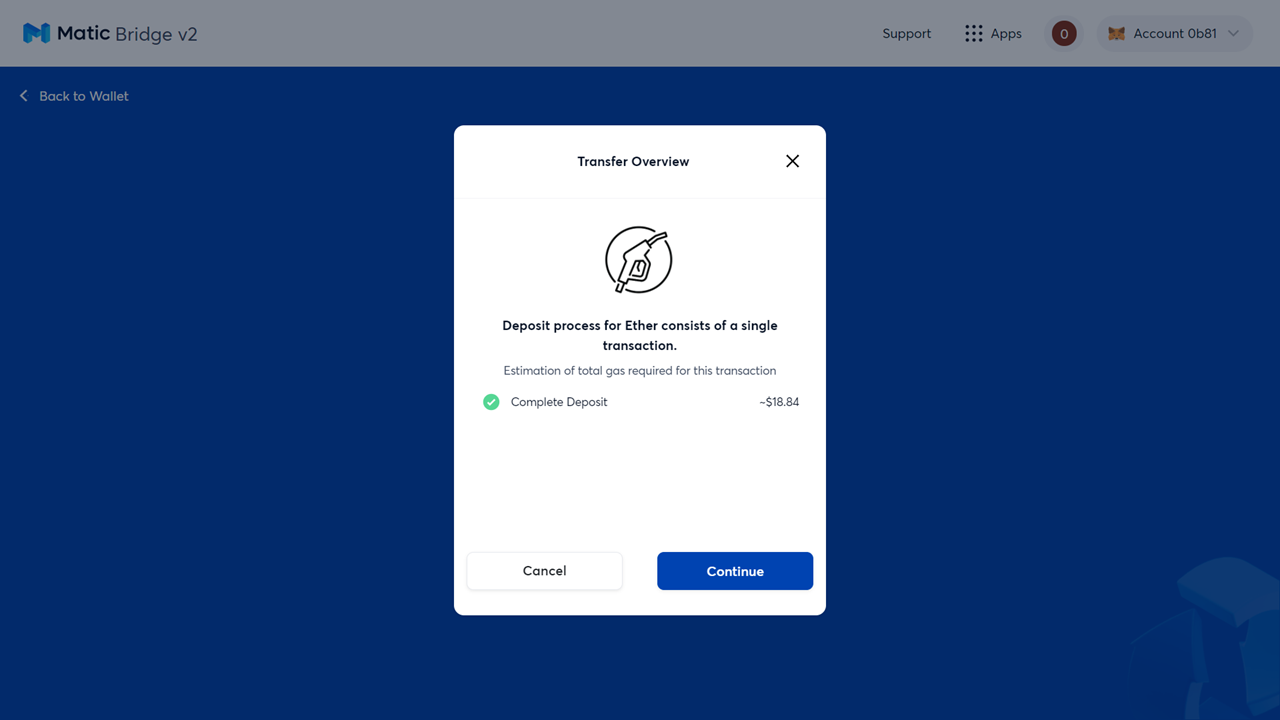 The bridge will estimate the gas fee (varies depending on Ethereum congestion).
Confirm the 'Transfer'; and
Pay the gas fee using your Metamask wallet.
Done!
Buy GHST using Quickswap
---
Great!
You have successfully sent your money to Polygon (Matic)... the "small-town" where fees are virtually near-zero. Change the network on your Metamask wallet to 'Matic' to view your balance. Notice that when you move your funds from Ethereum to Matic, your address is the same... just a different network.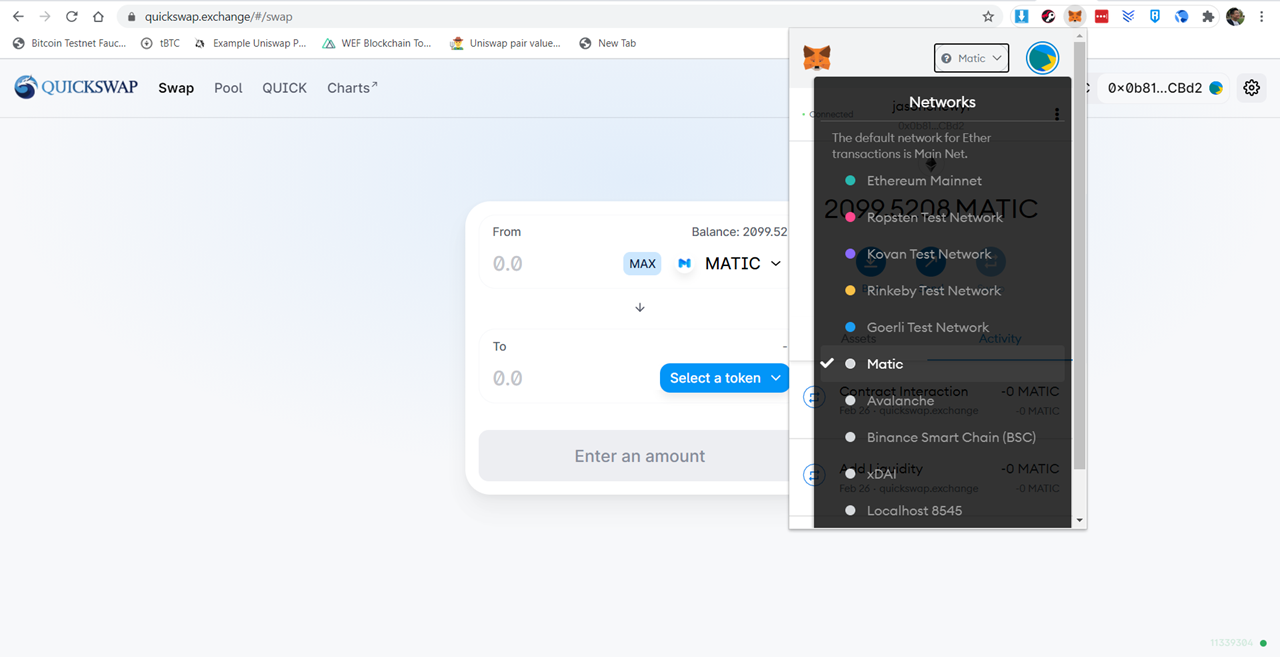 If you do not see 'Matic' in the dropdown menu, you need to add 'Custom RPC' for your Metamask wallet. Settings as follows:
Now, let's get some $GHST.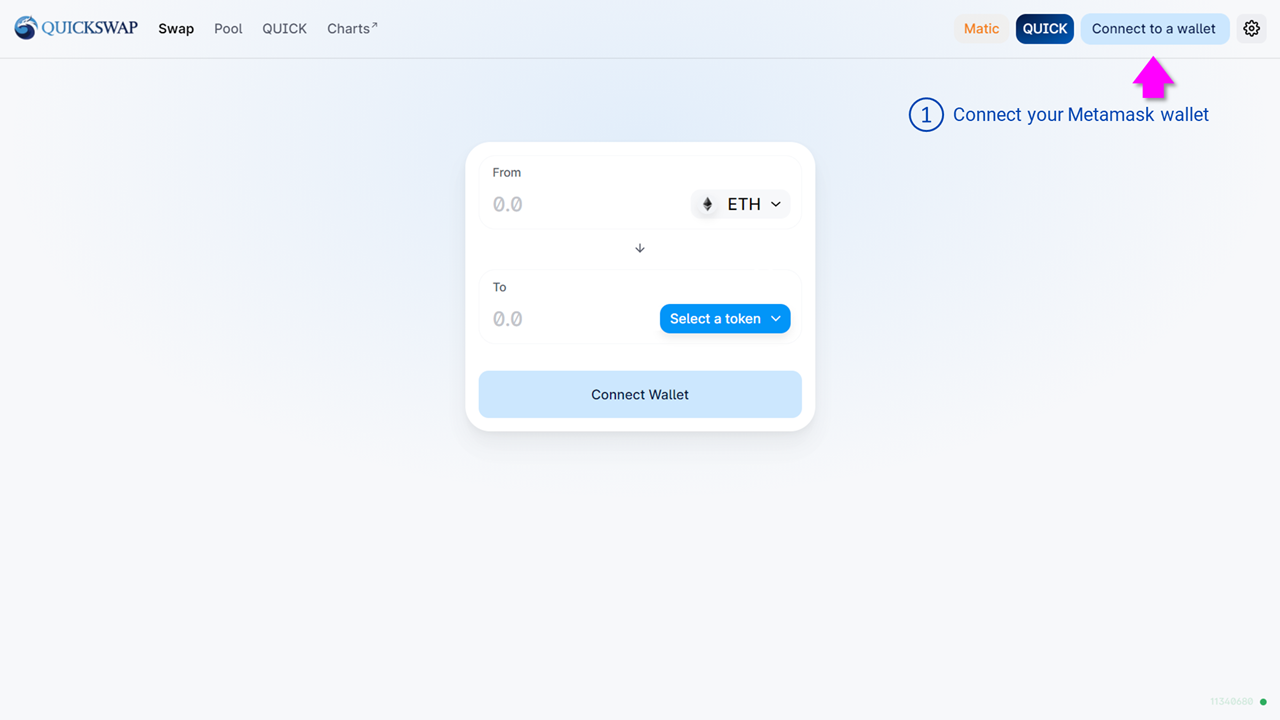 Connect your Metamask wallet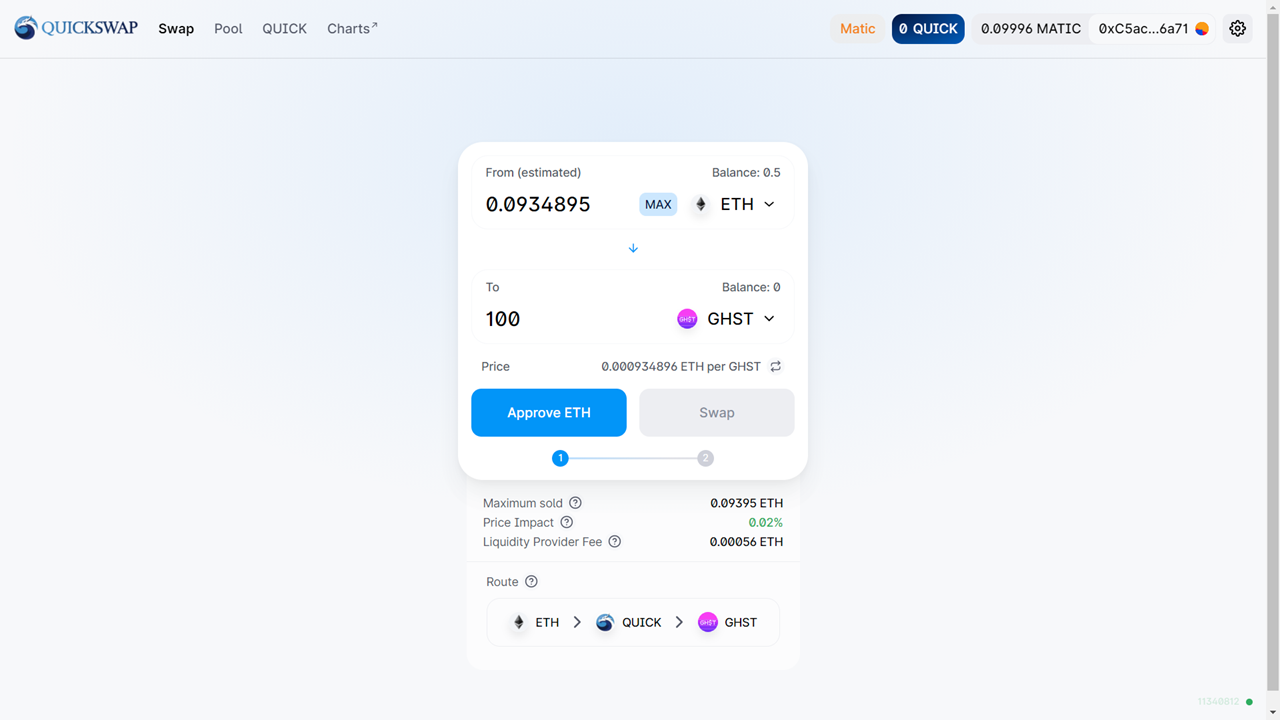 Now swap your ETH for some GHST
Approve ETH.
> In Matic, the gas fees are paid with $MATIC. When you use the Matic bridge to send ETH to Matic for the first time, you should receive an airdrop of 0.1 $MATIC; which should be enough for at least 1,000 transactions. It takes a few hours for the airdrop to arrive. If you cannot wait, you can try asking for someone in the Discord to send you some $MATIC but do exercise the courtesy to give back what you borrow once your airdrop arrives.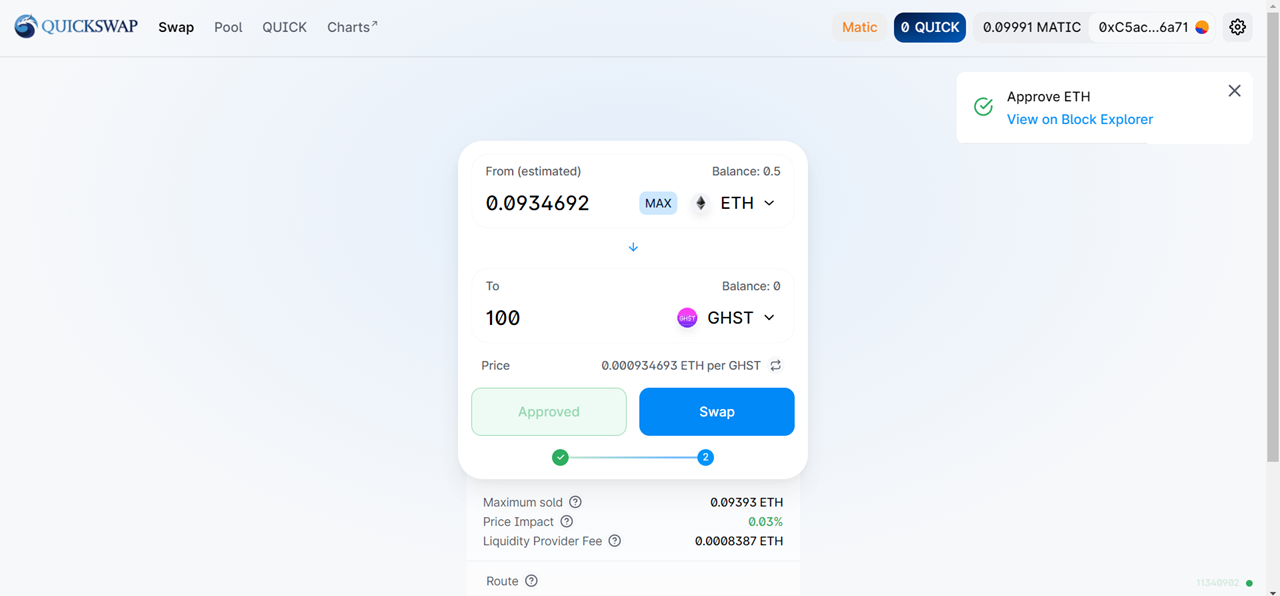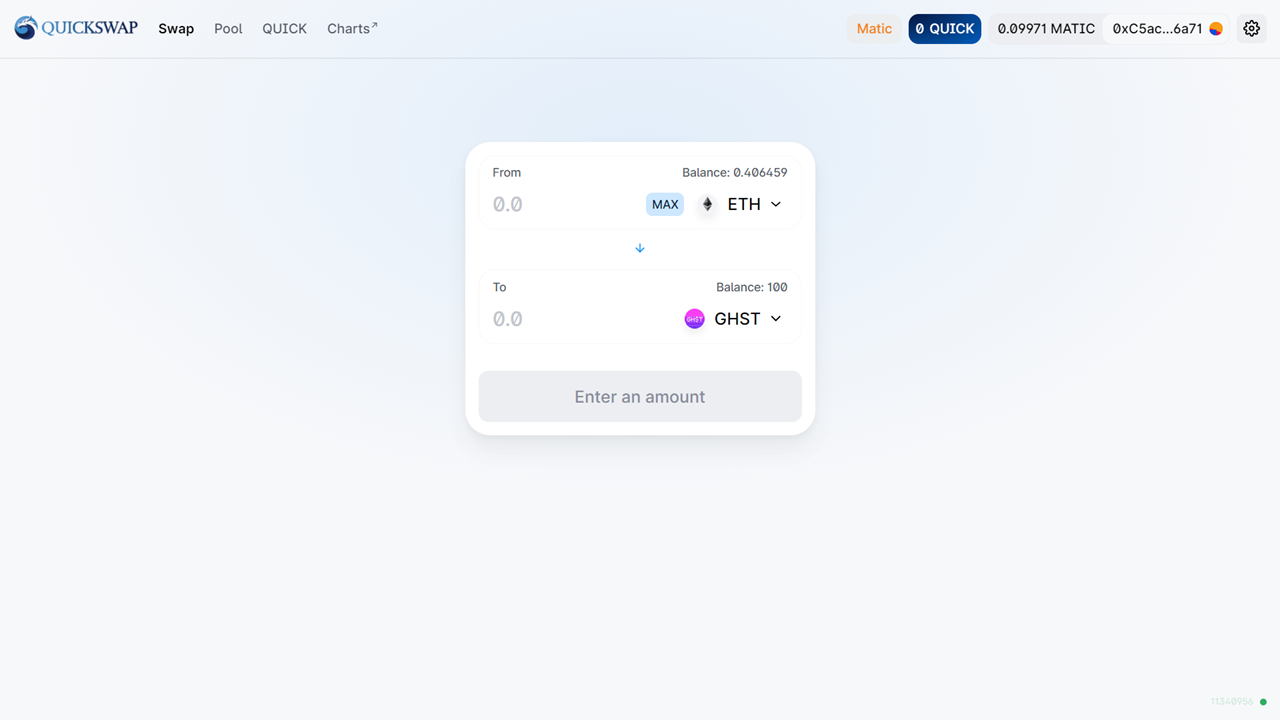 Congrats you now have $GHST!
And the gas fee was only $0.000033 USD. 😲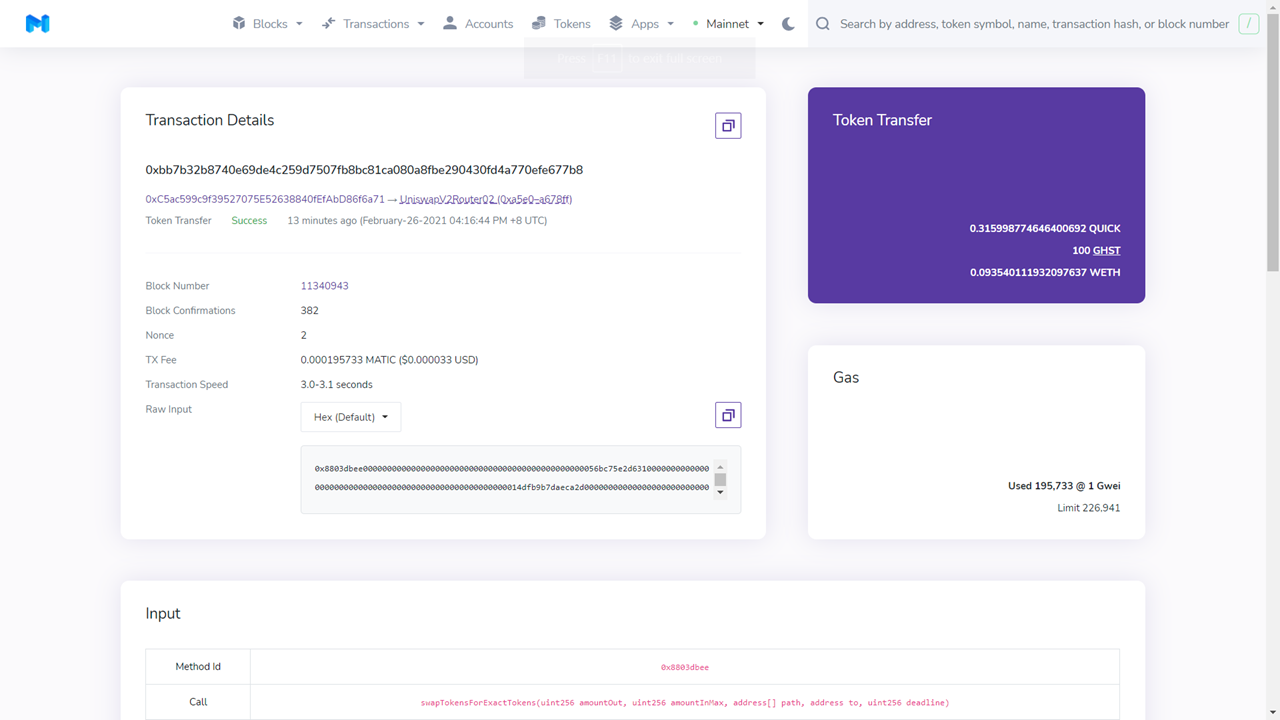 You are now ready for the Aavegotchi launch 🔥🔥🔥


Recap Summary
---
✅ Decide how many portals you want to buy
✅ Get ETH
✅ Migrate your ETH to Polygon (formerly Matic)
✅ Buy GHST using Quickswap
✅ The launch date is 2nd March 2021 (Tuesday) 10am EST / 11pm MYT.
✅ There are only 10,000 portals available for purchase at launch.
✅ Get your GHST ready to buy portals @ Aavegotchi.com


Few More Alphas
---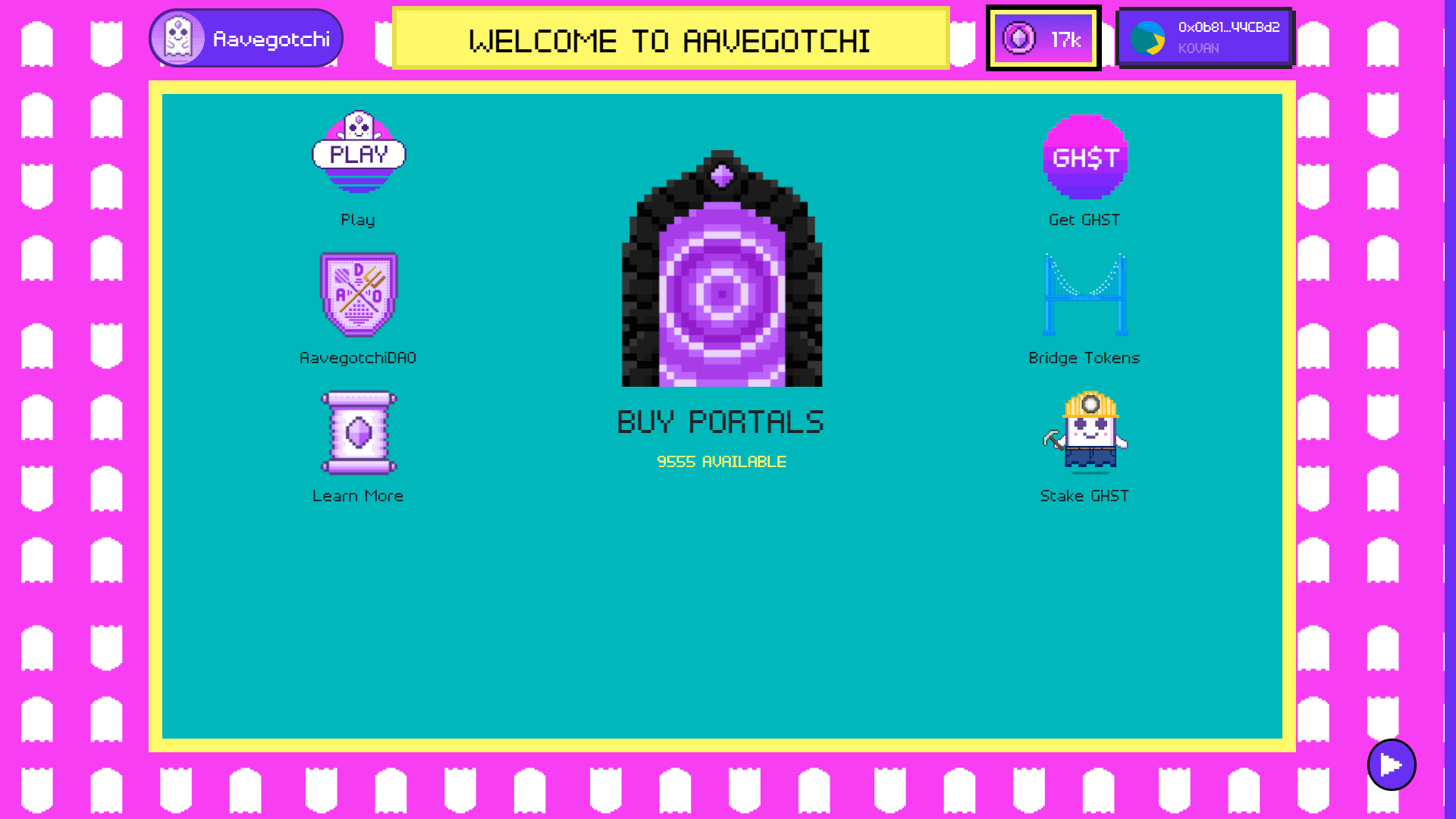 ✅ An Aavegotchi requires maTokens in order to summon them. You don't need to migrate them from Ethereum mainnet.

✅ You can swap the maTokens you need from Quickswap.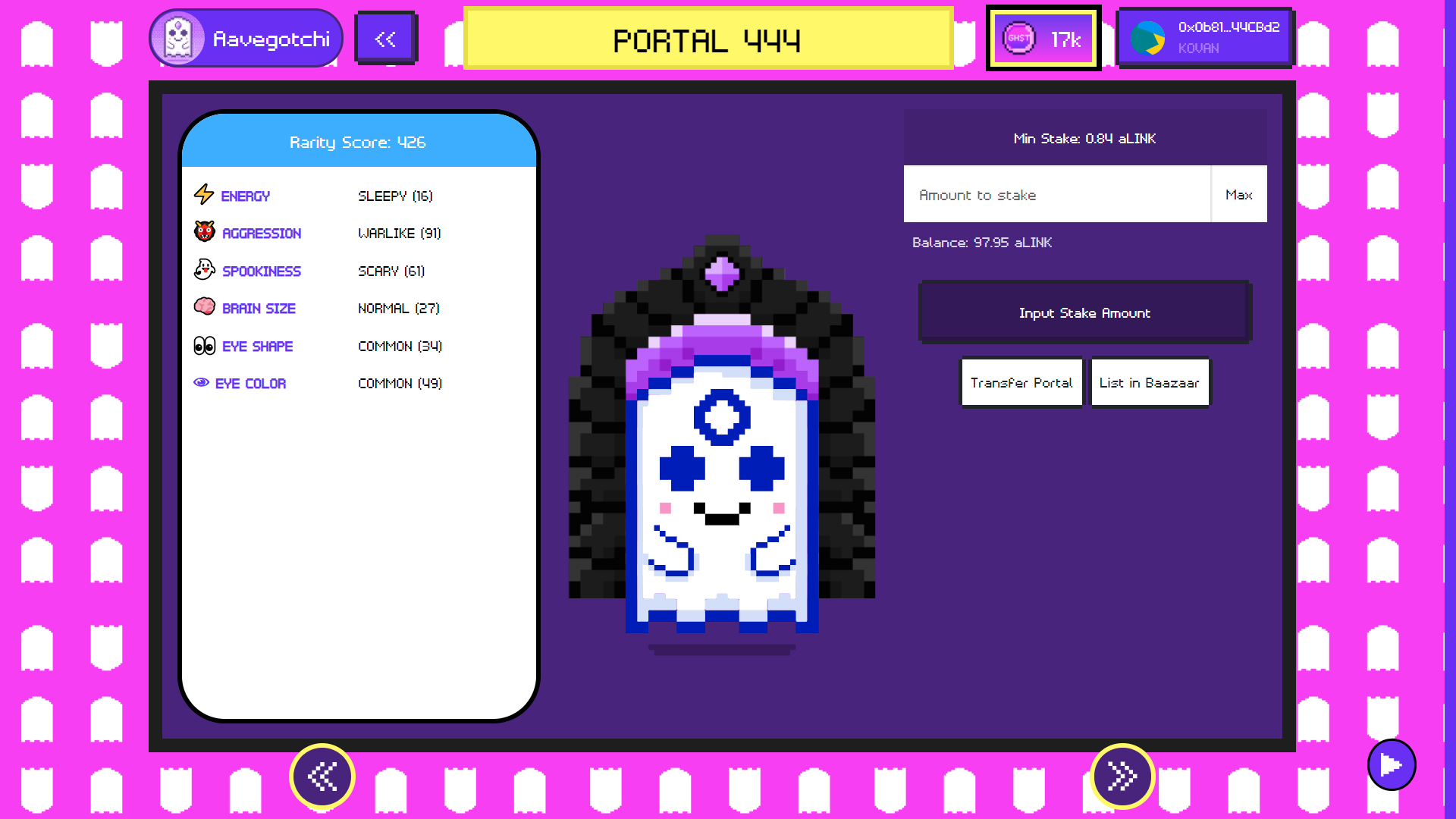 ✅ Out of the ten in each portal, how do you choose your Aavegotchi? General rule of thumb, any number in the middle is not good. A trait that has a really low score (0-30) or really high score (70-100) will contribute to a higher rarity score. The highest rarity score is 600. The chance of getting a perfect score Aavegotchi from a portal is 0.000000064%.
✅ Aavegotchi names operate like domain names. Once you name your Aavegotchi, you own that name. So, make use of this alpha early as part of strategy how to maximize the value you can derive from your Aavegotchi.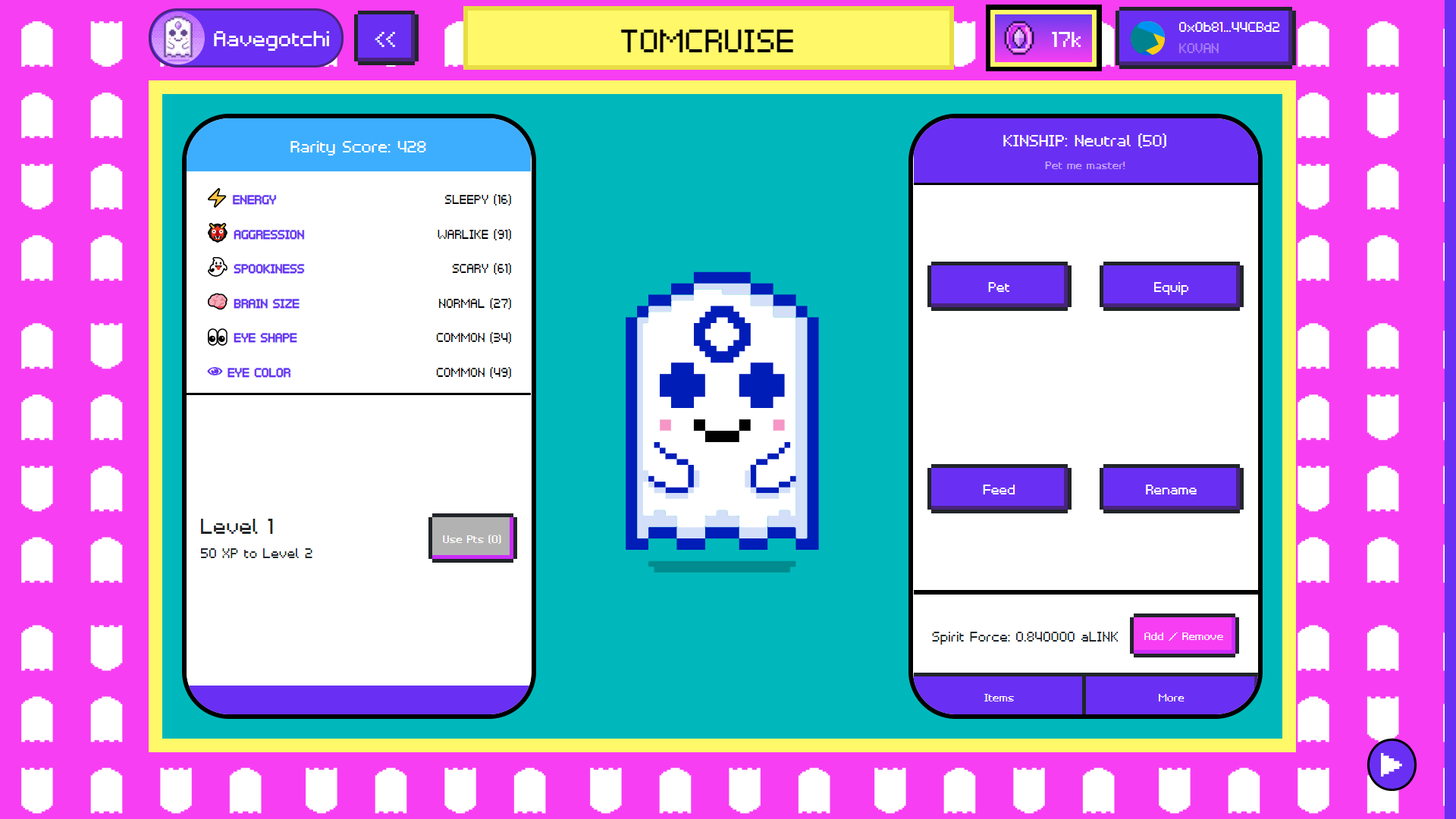 ✅ After purchase, Aavegotchi Portals can be immediately traded on Aavegotchi's Baazaar marketplace or any other NFT marketplace. But! You might want to play with Aavegotchi instead because 500,000 $GHST are up for grabs on Season 1 Rewards.

So much alpha, so much to look forward to. I wrote this guide because WE ARE ALL EARLY. Share this with as many of your closest friends. See you on the other side. Best of luck!