Beyond the tastes, the message (in general) seems to be taken from the diary of a romantic and passionate. These are confessions of a man who let go of the love of his life and now repents. Now he does not mind saying what he feels, because he knows next to that woman he can be who he really is. He longs for moments of fun and passion and recognizes that he is not willing to let her go.
In the video you can get the lyrics of the song in English and in the original Spanish language. While in the images you can read the adaptation and / or interpretation made in white letters.
I hope you enjoy it. I got a hidden treasure.
Fuente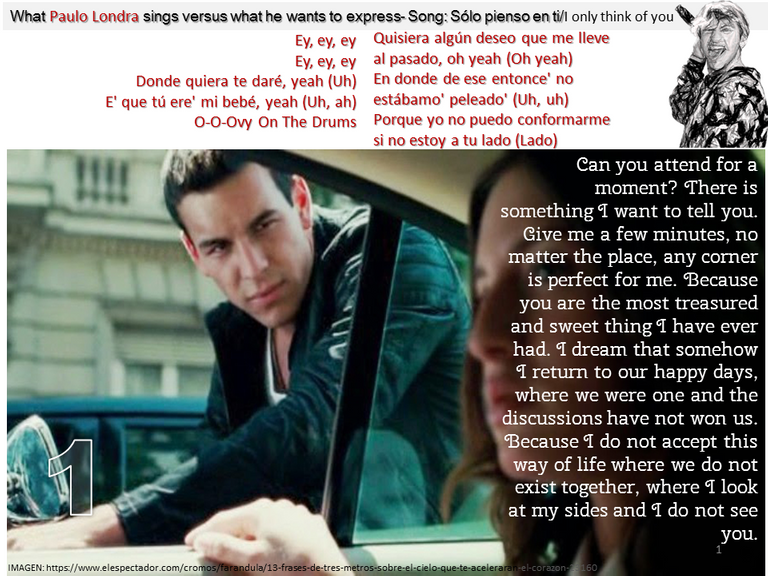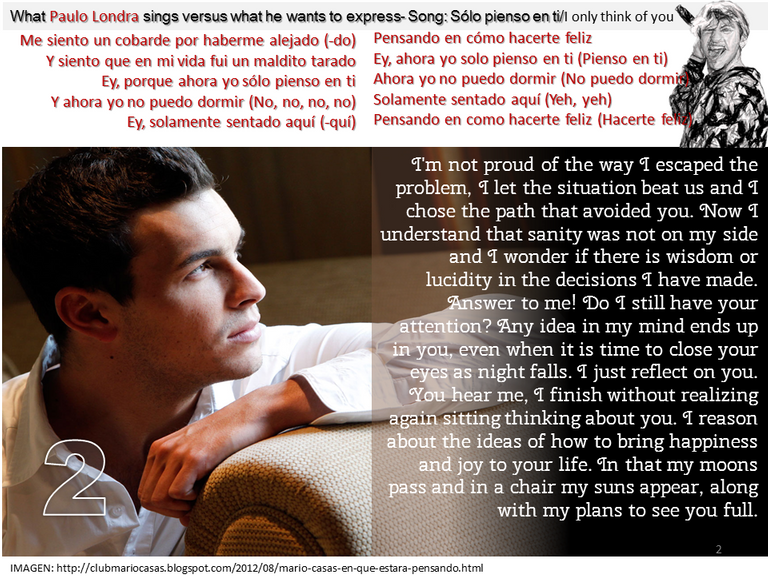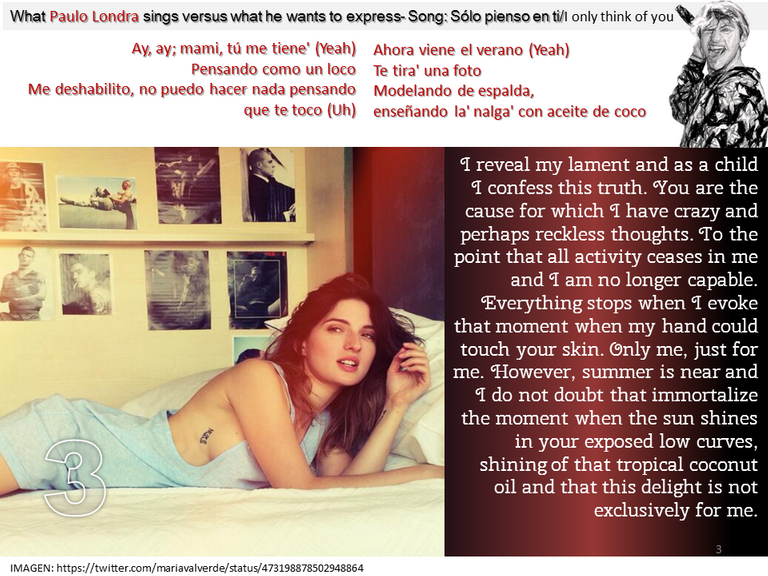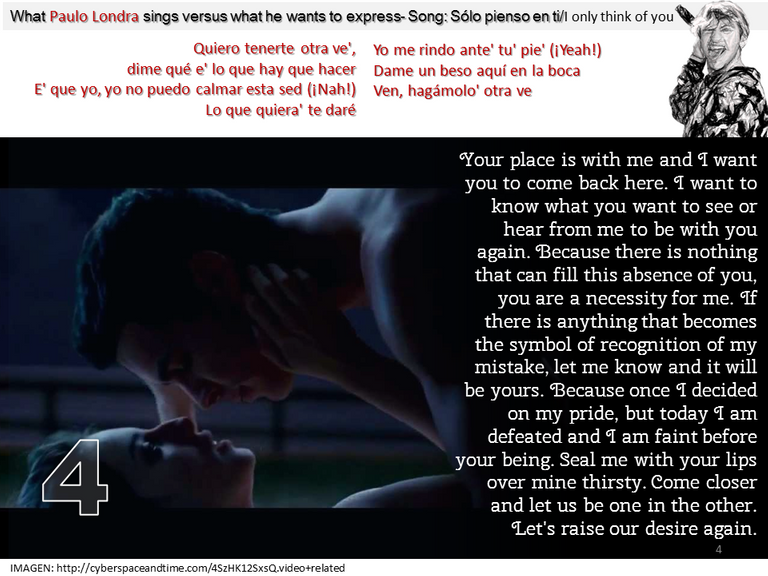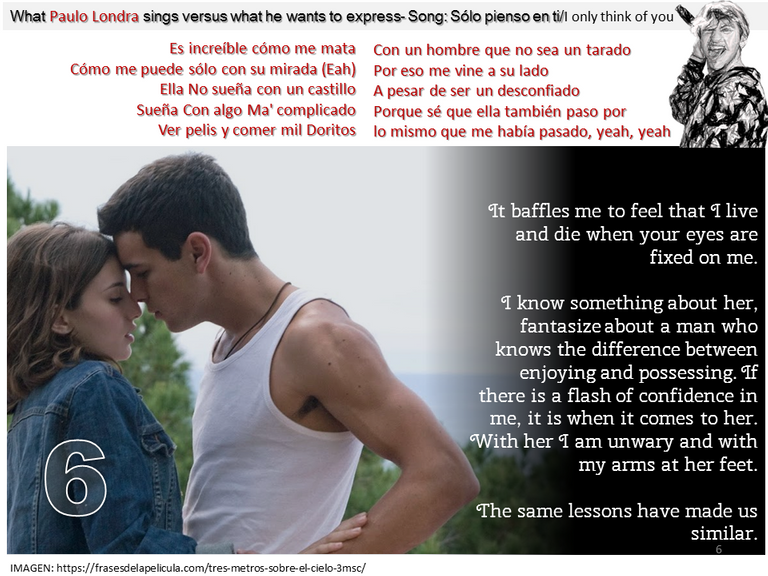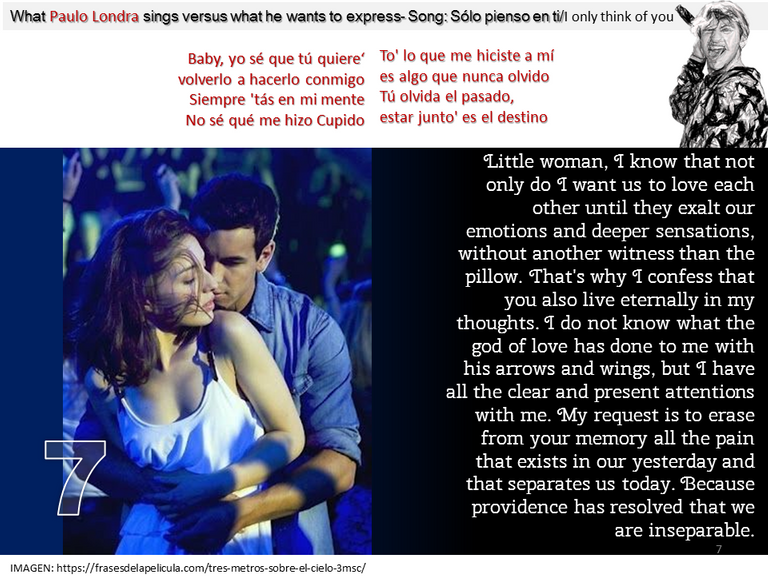 ![Diapositiva8.PNG](https://cdn.steemitimages.com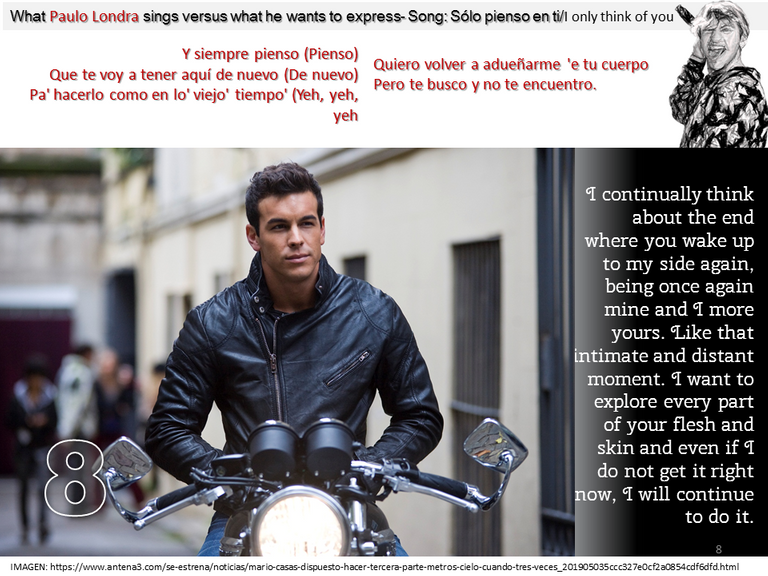 Source of images (Mario Casas y María Valverde):
IMAGEN 1:
Fuente
IMAGEN 2:
Fuente
IMAGEN 3:
Fuente
IMAGEN 4:
Fuente
IMAGEN 5:
Fuente
IMAGEN 6:
Fuente
IMAGEN 7:
Fuente
IMAGEN 8:
Fuente
What other urban gender issue would you like us to review?
Please, vote me and say which part you liked the most.