I grew up in ultra-orthodox community, where women were expected to follow a well-planned trajectory:
study for a certificate in education in the local seminary, marry, have children and that's it.
When one wanted to do more - she could get her master's degree, and become a lecturer in the seminary or a similar institution.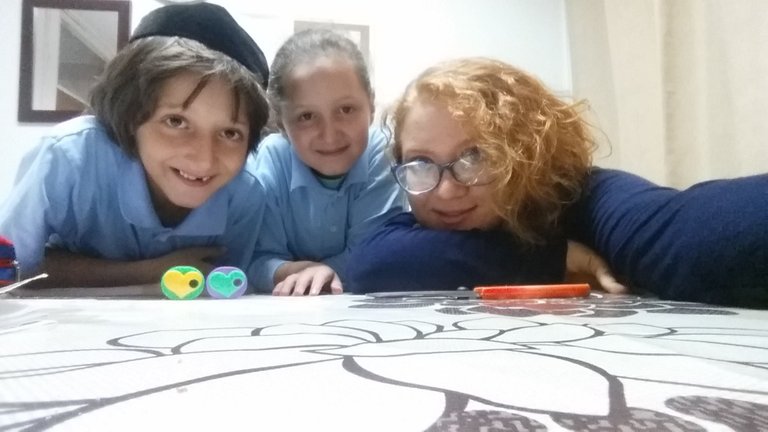 (Me with students in Thiland)
As the rest of my friends, after high school I started the seminary, but it wasn't enough for me.
I felt the need to do more, to invent, create and excel.
I spent at the seminary. While studying, I've found extra occupations - I became a psychometric instructor, and in the second year I took Computer Science courses at the Open University (A university in Isreal, allowing student to study remotely)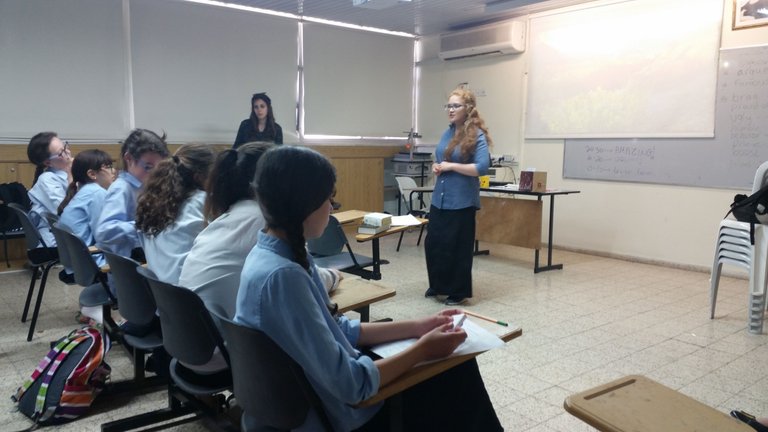 (Teaching English using Origami)
I then realized that I was able to actually create things, use my creativity, and feel fulfilled.
So, I sought-out and found a religious, women's only college that my parents, after a lot of convincing, gave me their blessing to study at.
Now, finishing my second year of a bachelor's degree in Bioinformatics, I teach programming at the government funded 'Magshimim' program for high school students from less represented cities and towns, preparing them for the best intelligence units at military.
I invest in particular in the advancement of the young women at the course (who are unfortunately underrepresented).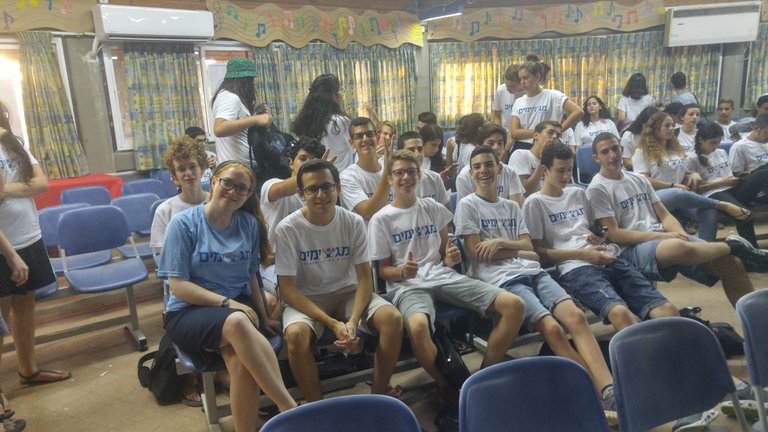 (My class in'Magshimim' summer camp)
At the summer camp arranged by the course, in the all-night hacking event, the girls in my class wouldn't participate. They felt pushed out by the boys, and were afraid to take a place and work.
I couldn't stand by, I also knew what they are feeling, and what they are missing out on. Hackathons are a great part of being a programmer, I have participated and won some, and I believe these events create a better hacker. Eventually, I strongly convinced them to join and sat by their side, made sure they are getting a little early successes, and didn't let the more forceful boys to take their work away.
In the end, the smile on their faces told me I did the right thing. They got really far ahead, worked enthusiastically and solved the biggest part of the challenge in the class.
Those girls, like so many others, get a constant message from society saying women are not capable that they shouldn't be an engineer, a mathematician, a programmer. Even after studying and proving themselves, they are pushed away.
Women are not less skilled in high-tech, they are not bad at math, they don't have any biological deficits, they are able to do anything they want.
I feel that it is a big challenge for us, women, and for the technology world, to change it. To make the high-tech industry a better place for women.
And we will get there by helping each other, by making the workplace more suitable and less male-oriented, and by changing the public conversation.