Welcome on this post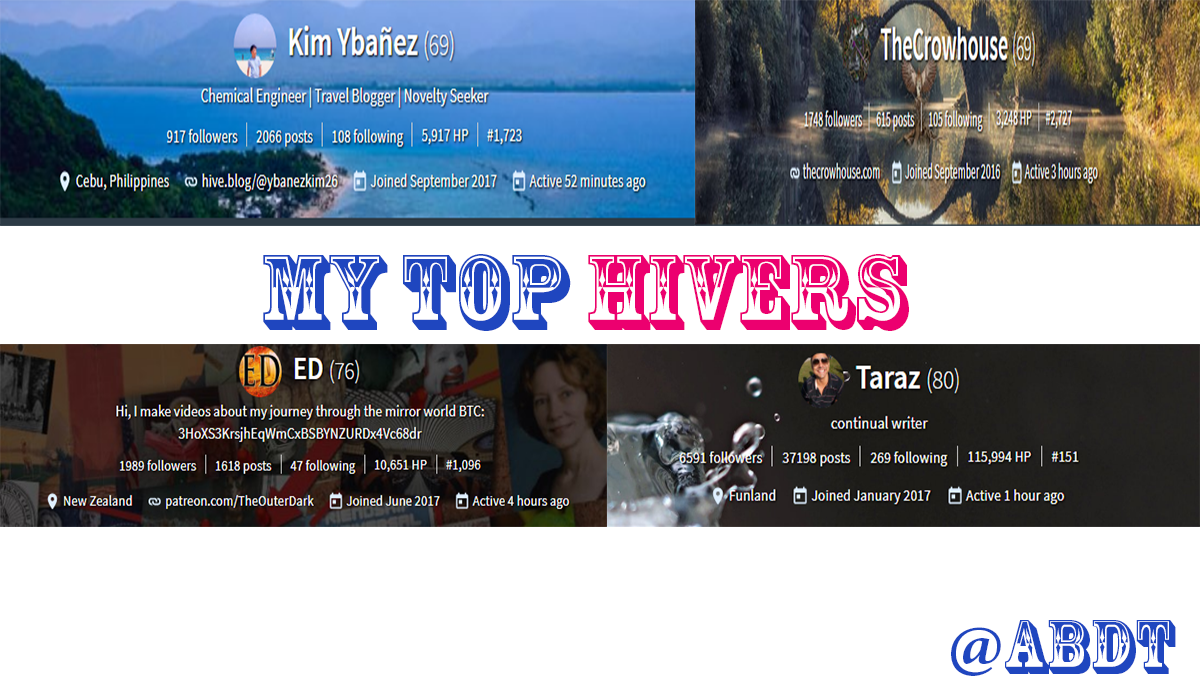 I am using the steemit for 2 years , and i got a lot of experience in writing and i learnt English language too. (because it is not my native language).
So i was thinking i am talented person but after using steemit and then hive i realized that i am just a drop of talent against these too many talented persons in this platform, everyone have a different field and different style.
So after reading the post of sir
@theycallmedan
i am trying to being a part of this community.
---
---


@ybanezkim26 is from Philippines and he have very great writing skills , he is a blogger. He have many experience in travel , and he is sharing his travel memory by his series namely Kim's Quest. He have very good style to write his blog in story style.


He is a very good to making memes post and he is also a serious person.
His posts are based on News.


As i told that i learn writing and English language from these platforms so my favorite passion is writing , that's why my 3rd Hiver is also a writer.
He have good writing skills with emotions. He write his articles images-free just one top image, so the reader never give up from the trance of his writing.



He is from New Zealand and he is a video-graph-er . Video graphing , Video-writing and Editing is my 2nd passion . I liked his video shooting styles and his directed style.
---
Well, they was my top Hivers i hope you will like them and my post. I thank Mr.
@theycallmedan
for starting the cool community . I invite you to be encouraged and to show your Top authors,
https://hive.blog/tophivers/@theycallmedan/tophivers-initiative
Well if you like the post then upvote and tell me in the comment section can i write these types of articles ?.
!Stay Tuned!