There Are Only LOSERS In A Trade War
For the last two years, Donald Trump has promised to "Make America Great Again." So what has he done?
Dismantle the Federal Reserve?
America enjoyed unbelievable prosperity in the 1800s as the dollar appreciated in value. Since the creation of the Federal Reserve, the dollar has lost 98% of its purchasing power. That perversely means that if one saves their money, they become poorer.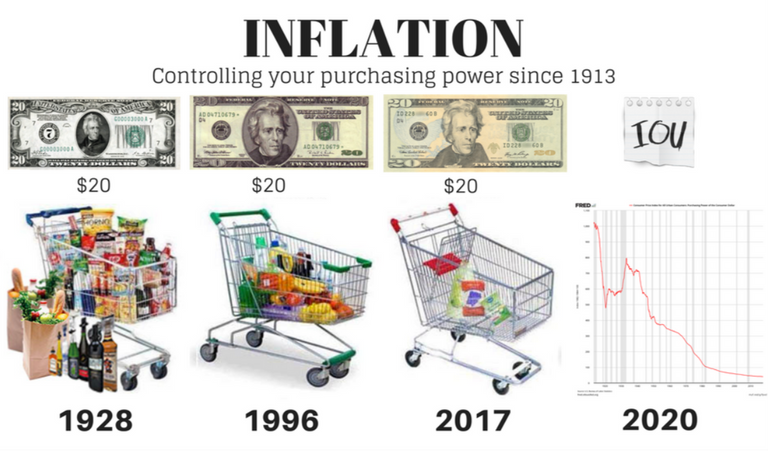 No. Trump hasn't touched that one.
Rebuild America rather than destroy (and then rebuild) other parts of the world?
In his farewell address, George Washington urged America to have "Peace, commerce, and honest friendship with all nations - entangling alliances with none."
Today the American Empire has a presence in over 150 countries, with 165,000 soldiers garrisoning the world. All of that is a huge drain on the American economy producing no benefit at all (except to weapons makers, the "Merchants of death").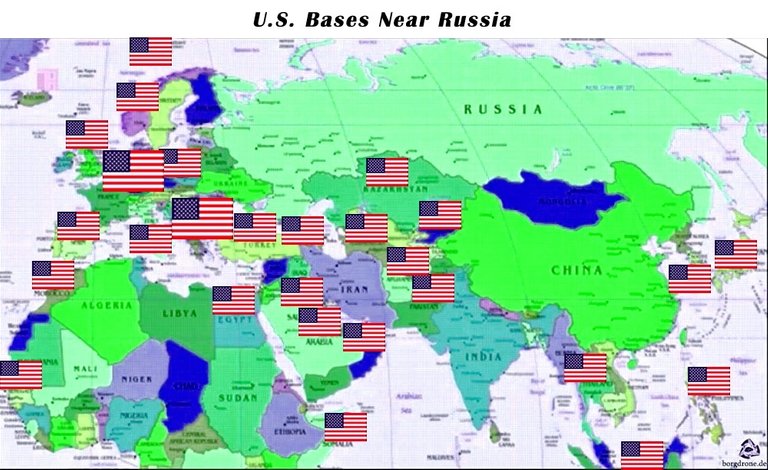 Instead, Trump has placed America under embargo by initiating import tariffs on Chinese goods. He did so to make America "a much stronger, much richer nation."
How has that worked out?
Rather than throw a load of statistics at you, which can be used to justify either position, we will deal in first principles. The truth is simple.
Tariffs Are Extortion
For those who don't know, a tariff is a form of extortion levied by a government against companies outside its bailiwick. They do so in order to "protect their citizens" and "build domestic industry."
What actually happens is that those citizens end up poorer or with inferior products. Either way, they suffer.
Import tariffs are one disguise of the Broken Window Fallacy. This is NOT the "broken window theory." You were not taught it at school. In fact, this knowledge has probably been deliberately suppressed.
The fallacy was first written in 1850 by the French economist Frédéric Bastiat in his essay What We See and What We Don't See.
It goes something like this:
One day a young punk picks up a rock and hurls it at a baker's front window. The glass shatters! The punk runs off and the baker is left with glass fragments crunching beneath his shoes.
His neighbors see this and offer their sympathies. They tend to agree though that it is not all bad. What would happen to window makers if windows were never broken? This destruction has actually benefitted society.
For now, the baker will pay the windowmaker $100 to fix the window. The windowmaker will then pay his employees who can feed their families. Their families will spend money which will help others, on and on and on.
The punk, they say, has "stimulated" the economy.
Has he though? If breaking one window is good, wouldn't breaking 10 windows be better?
Shouldn't this punk be considered a hero? They should give him a Nobel prize!
You can see very quickly that something is wrong here. What is it?
Imagine that the punk had never broken the window. Instead of giving the windowmaker $100, the baker instead bought something new, a suit for example. Now the suitmaker has the $100 and can spend it as he pleases.
The baker has his window and a new suit. When the punk breaks his window, the baker only has his window. The punk has cost him and society a new suit.
Can you see now what you did not see before?
Back to the "Real World"
What does this have to do with the trade war between the USA and China?
When Trump forces Chinese companies to pay an extortion fee to sell their product to willing customers in America, those companies pass that extra cost onto their buyers, forcing Americans to pay more.
Without tariffs, American buyers would have their Chinese product plus the amount of the tariff. They have more cash in their pocket which they could use to "Make America Great Again."
With tariffs, the American buyers now have lost that extra cash, and just have their Chinese product or an inferior American product.
Trump is making Americans poorer and economically ignorant Americans are cheering him on.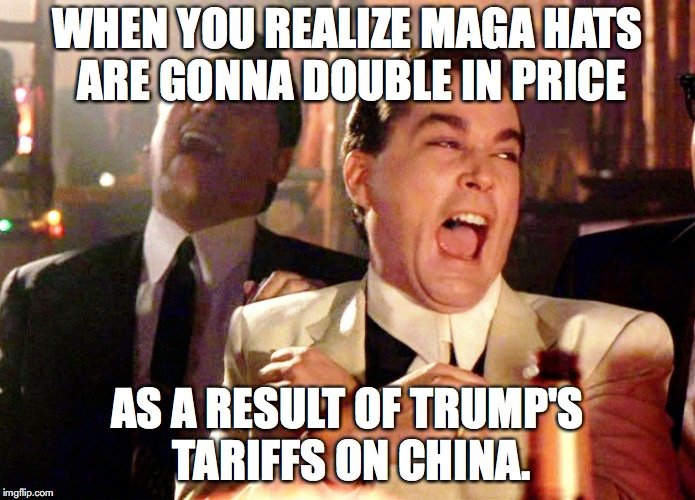 The Sword Cuts Both Ways
This article was originally published on my Wechat official account. I put the following story in for them and for foreigners who are unaware that China also has incredibly high tariffs.
Most of our subscribers are Chinese and I imagine these tariffs may feel unfair.
Importing foreign products into mainland China also has incredibly high tariffs.
This is a personal Youbanfa 有办法 story:
Seven years ago I co-founded a peanut butter company called Peanut Butter Americano. I helped create some of the world's most delicious peanut and almond butters.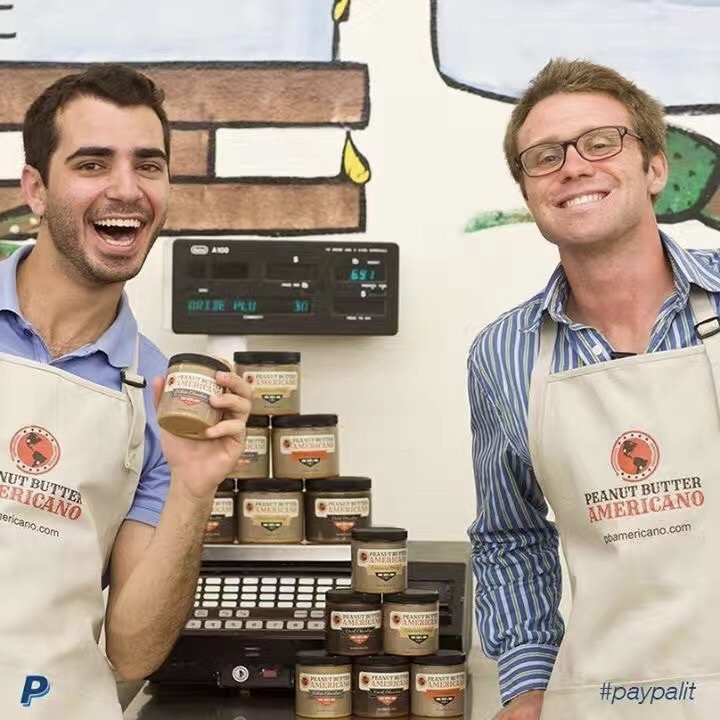 Me on the right. Summer 2013.
After leaving the company and moving to China, I had plans to independently import the peanut butter for sale in mainland China.
What did I find???
Tariffs adding a whopping 100%+ price increase! That's what!
I'm fuzzy on the exact amounts but there were three individual tariffs ranging between 25% and 35% which compounded onto each other for a 100%+ markup.
Chinese buyers missed out on the world's best peanut butter, and now have to eat Skippy, with all the garbage they put in. Michael got to host Bitcoin Startup Parties, so that's not too bad.
The same principle applies to foreign cars or anything else. The consumer suffers, either with a higher price or inferior product. A tariff is a country putting itself under embargo.
If you are Chinese and think the American tariffs are unfair, which you have every right to feel, then to be honest and consistent you must also be against tariffs for foreign goods entering your own country.
Otherwise, you are just like the spoiled child on the playground, who wants the rules of the game to apply to everyone else, but not to him.
Don't be that kid.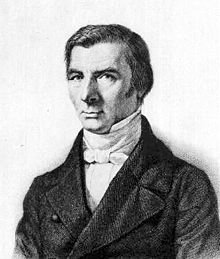 Monsieur Bastiat
Besides introducing his Broken Window Fallacy, another sentiment has been attributed to M. Bastiat. Jack Ma used similar words while delivering a message to President Trump:
When goods don't cross borders, soldiers will.
Author Doug Casey has been pointing out that the world situation in the 2010s is eerily similar to the world in the 1930s. Our aim at Youbanfa 有办法 is that the 2020s are not a repeat of the 1940s.
If you enjoyed this article, or even if you hated it, share it! The world needs to know these truths!
有办法,
-Michael McGillicuddy
Arizona, United States
Further Reading: