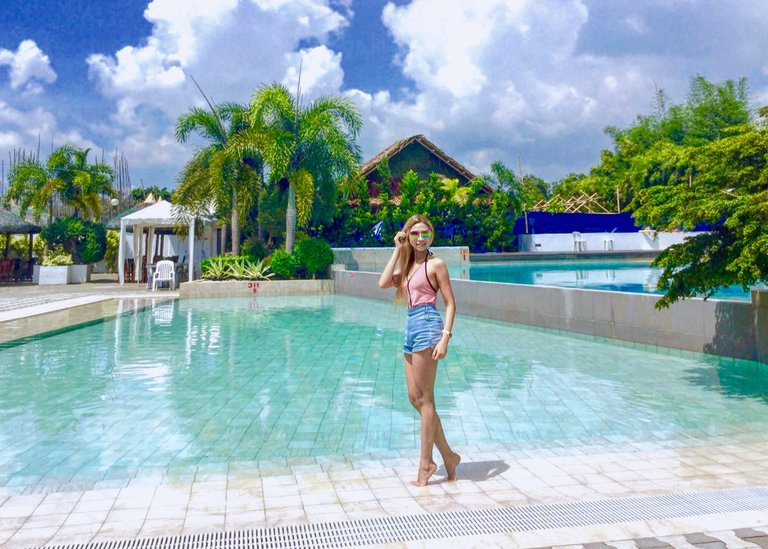 Iloilo City is a highly urbanized city on southeastern tip of Panay island in the Philippines. Iloilo – the name of both the province and its capital city, was derived from "irong-irong", a reference to the native word "irong" which means "nose". It is evident on how the body of water shapes itself forming an angle that resembles a nose. The term "ilong-ilong" was popularized because of the Chinese traders who mispronounced the "r" sound with "l" sound. It later then evolved into what is now "Iloilo". Staying true to its moniker – The City of Love, Iloilo is home to the most loving, cordial, humane and soft-spoken Filipinos otherwise known as the Ilonggos.
Iloilo is not only best described by its history and culture. The prevailing culinary art and food preferences of its people are essential components that explain the evolution of the society since food is always associated with historical struggle and cultural development. This article is an attempt to indoctrinate every traveler who chooses Iloilo City as a destination, of the multitude of great gastronomic recipes and mastery of the kitchen art which are remarkably an illustration of the indigenous Ilonggo culture.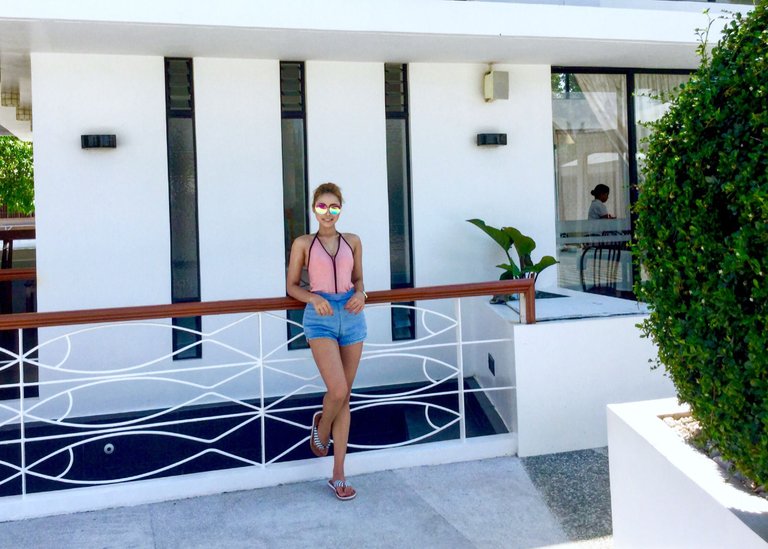 Endowed with natural wonders, worth visiting are various islands and islets of Iloilo that abounds with white and gray sand beaches, which are ornamented with tropical palms. Fish and marine products are considered the main source of livelihood in the Southern and Northern Iloilo. Tourists will find beaucoup restaurants offering a gastronomic treat of fresh seafood and famous Ilonggo dishes.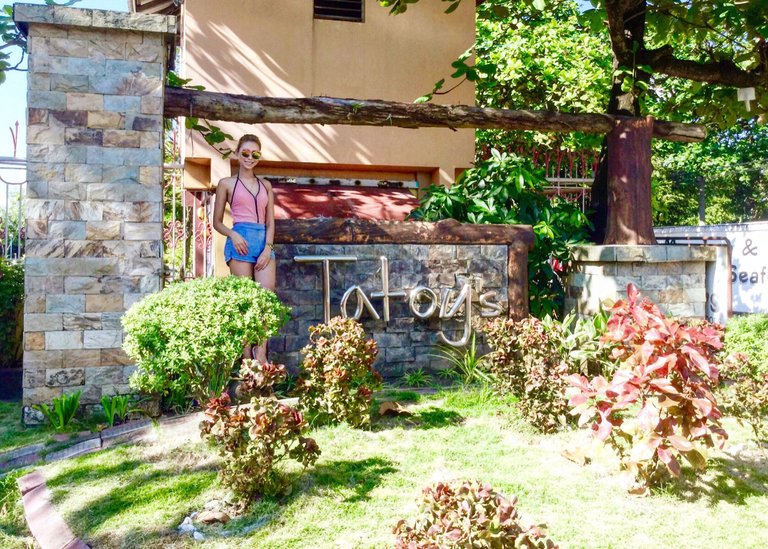 For decades, Villa Beach – a long gray sand beach in Arevalo District located at the Southern Coast of Iloilo City, has been the go-to place for fresh and delicious seafood. With a lot of exciting seafood concepts in Villa Beach offering sumptuous seafood fare, you're bound to find a restaurant that you'll definitely love!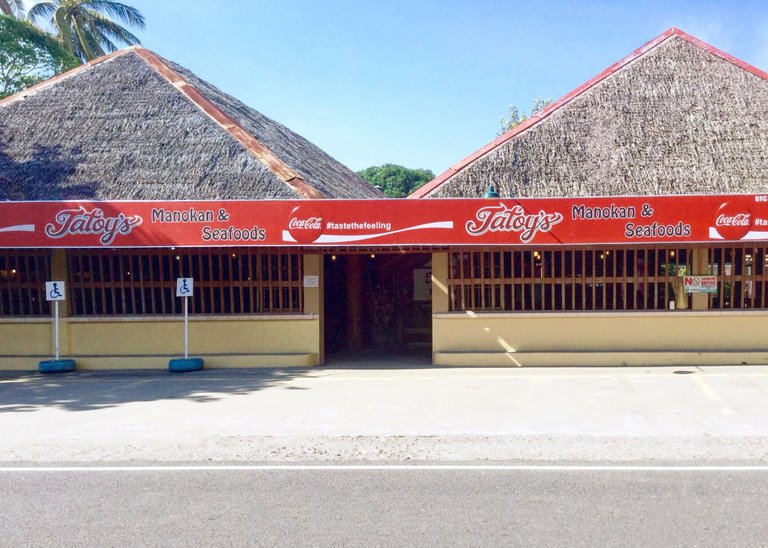 Tatoy's Manokan and Seafoods is a famous restaurant owned by Honorato Tiburan Espinosa, whose nickname is Tatoy, thus the name Tatoy's. Built in the 70's, Tatoy's started only as a nipa shack with three tables tucked in a corner across from the beach. As a fisherman, Tatoy exploited his knowledge of the sea to source only the finest and freshest seafood, paired with his innate talent in cooking, and prepared them with sincerity and simplicity of an instinctive cook. He was able to come up with an assortment of lavish dishes to choose from. In no time, word spread around Iloilo and the number of customers continued to swell.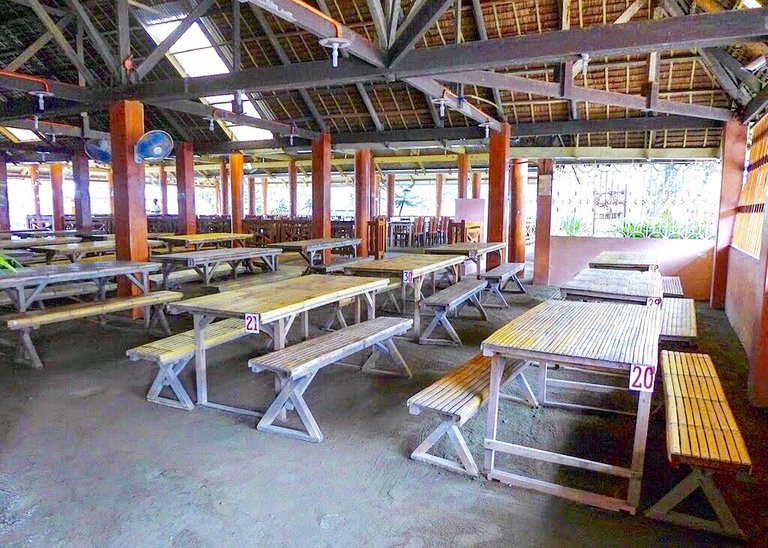 The restaurant is simple, with open-air ambience and sand floor. It is designed with native grass roofing and natural materials creating an old world charm. The place is well-ventilated with fans scattered all over the restaurant. The bamboo furniture give this restaurant a natural touch and pleasantly rustic look.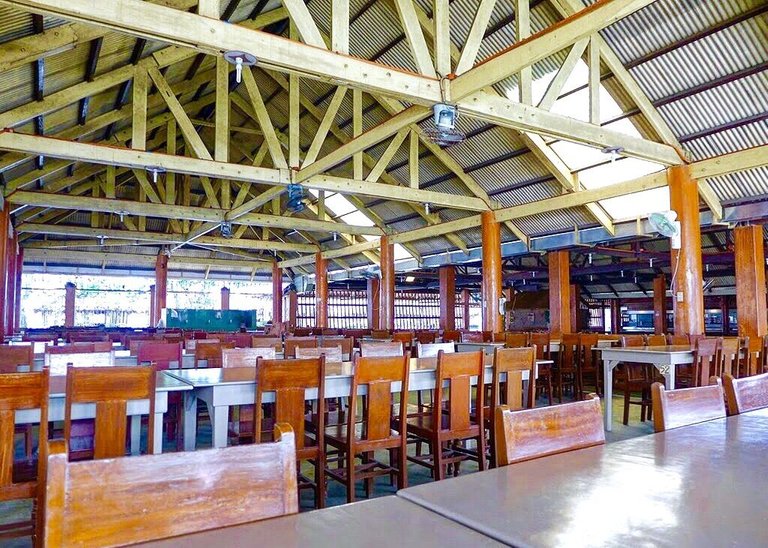 The other side of the restaurant has wooden chairs, tables and exposed beams that give a cozy atmosphere. To really create that authentic ambience, this restaurant also offers a kamayan setup where guests can eat with their bare hands.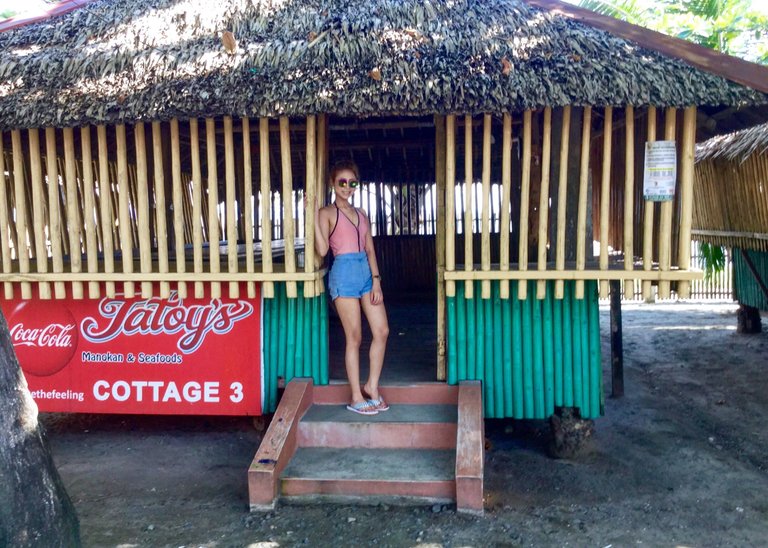 Experience breezy fun at one of Tatoy's several native huts directly on the beach giving all that tropical experience. The sea breeze, calming sounds of rolling waves and rays of sunshine are available for the guests to bask in. Here, the emphasis is put on serenity, exclusivity and comfort. Whether by the gray sands and azure waters of Villa Beach or inside the resort's charming and cushy gazebos, everything about Tatoy's delights and rouses the spirits of even the most jaded of travelers.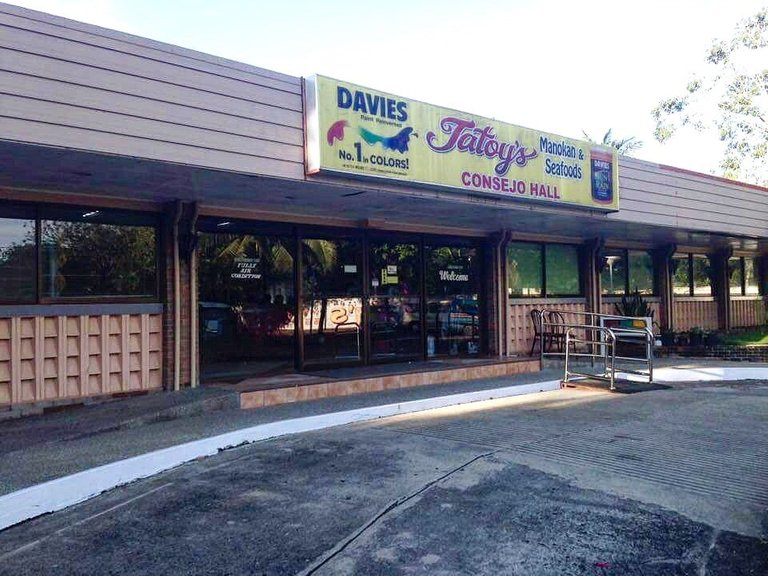 Tatoy's Consejo Hall can cater for a wide variety of functions. Should it be starting a new life with a spouse, thanksgiving for the birth of a child, celebrating each year of wonderful milestones and accomplishments as well as launching a business endeavor, there is always a team waiting to make your dreams come true!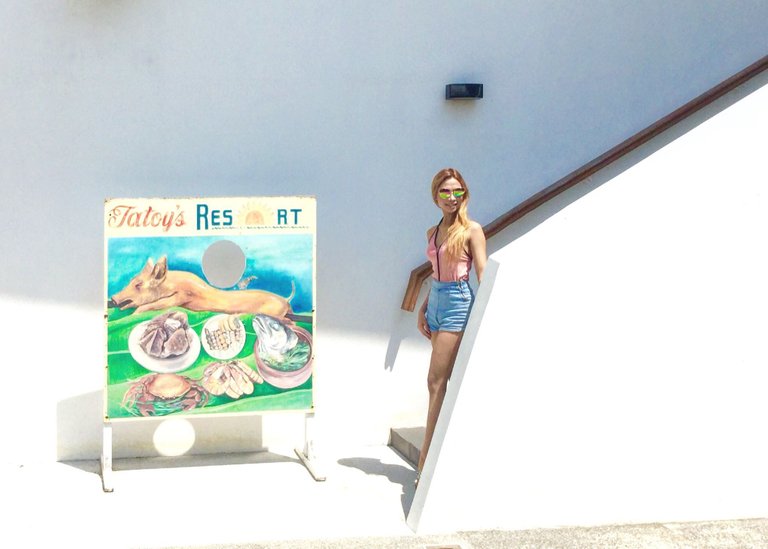 Forget the hustle and bustle of city life; relax and rejuvenate with Iloilo City's most refreshing destination where tranquility and relaxation begins. Tatoy's Resort also offers an escape from the noise and crowd of the usual getaway destinations.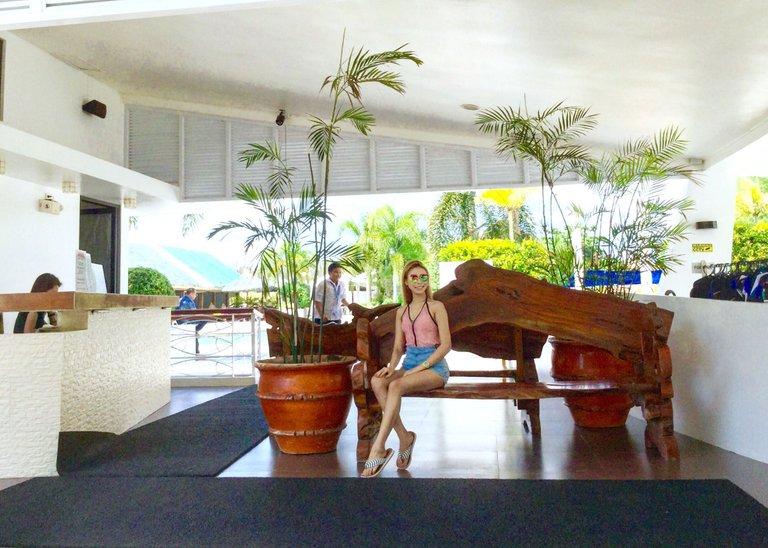 Your first stop at the resort is the reception lounge. Guests are cheerfully greeted. The receptionist, located in the main lobby, provides many services for the visitors. Swimwear for all ages can be purchased here.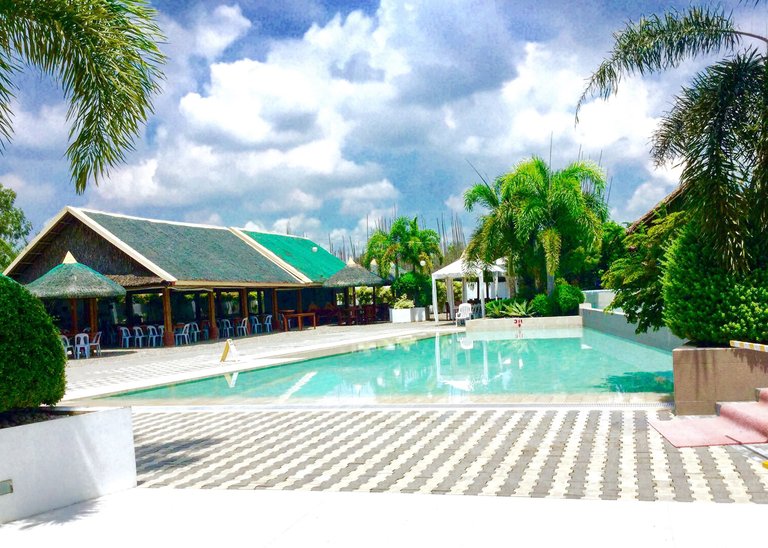 The resort is crafted to be a premiere city getaway, integrates seamlessly with its surroundings, striking a balance between local traditions and a contemporary design sensibility. Tatoy's resort is committed to provide personal high quality standards of Filipino hospitality. It is set amid the pristine and untouched environment in Villa beach, surrounded by lush tropical foliage. The resort also helps local communities by employing Ilonggos from the nearby village.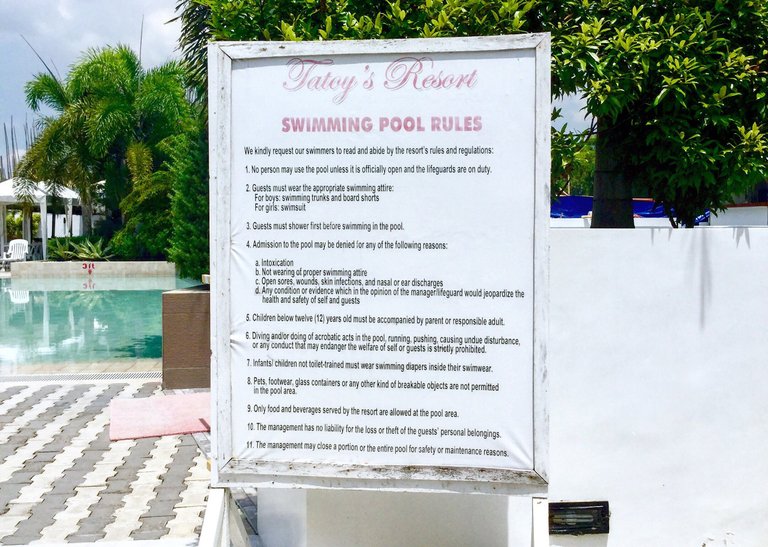 Swimming pool rules exist to ensure the health and safety of every pool visitor. Patrons are requested to cooperate in observing these rules and to obey the instructions of the staff. Those found violating these rules are subject to the revocation of their swimming privileges.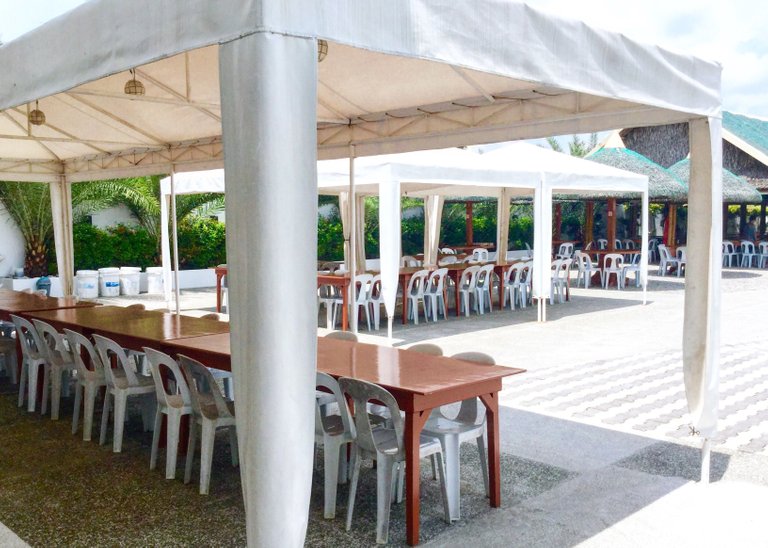 The cluster of pavilions surrounding the infinity pools is the hub of activity at the resort. Tatoy's resort is the perfect place for families to reconnect, for couples to retreat and for groups to rediscover their collaborative spirit.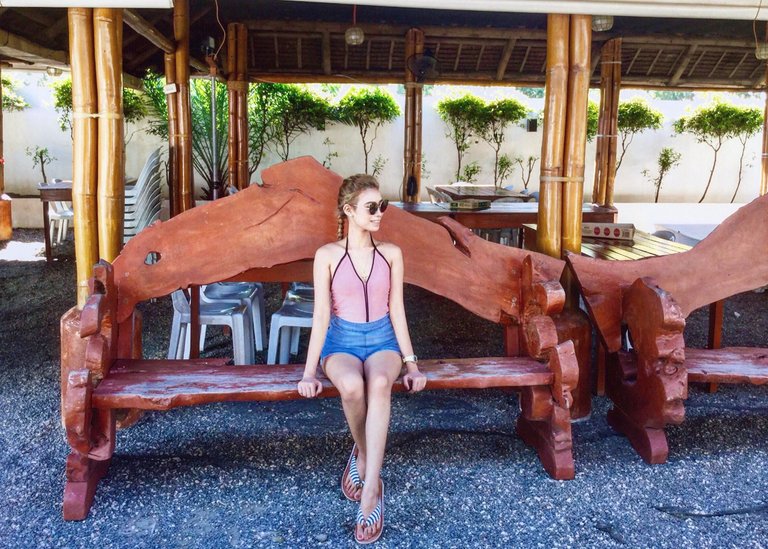 Most of the furniture were created exclusively for Tatoy's Resort by craftspeople using local materials. These wooden settees are just some of the striking examples of the craftsmanship of local woodworkers.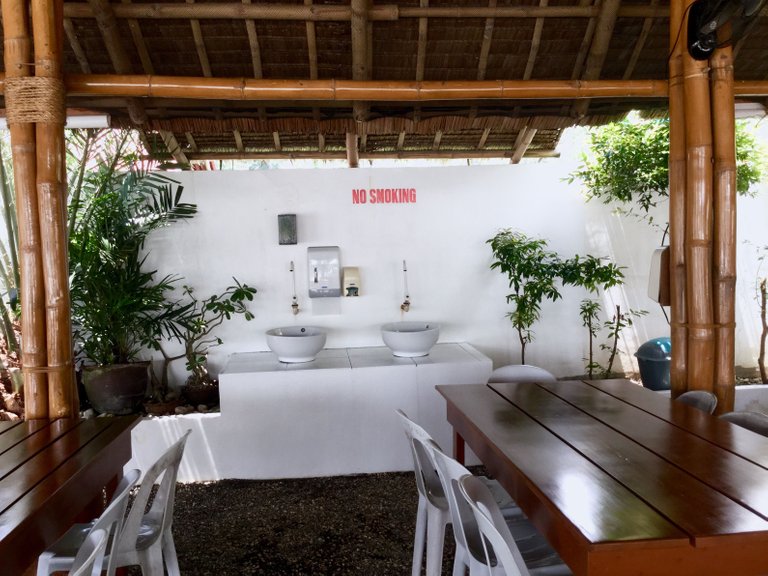 The hand washing area at this establishment have sinks with both cold and hot water, soap and paper towels. In addition, Tatoy's is a place where fresh air is a great feature. This is completely a non-smoking resort! Post signs stating "No Smoking" were placed in conspicuous spots. So, if you're a serial non-smoker, you can enjoy a good meal without inhaling secondhand smoke.
Tatoy's serves a highly seasonal menu of creative coastal cuisine, using only the finest ingredients available from the bounties of land and sea. A farm-to-table, locally sourced, professionally prepared by their talented and credible chefs, bringing a lot of satisfaction for a quality dining experience within Iloilo. They serve a variety of Filipino dishes that reflect its centuries of colonization and foreign influences.
Tatoy's takes your palate on a journey to the flavors of Iloilo. Every whiff, sip and bite is a delight to the senses. Here are the top 3 dishes you should indulge for an impeccable culinary experience :
1. Tatoy's Lechon Manok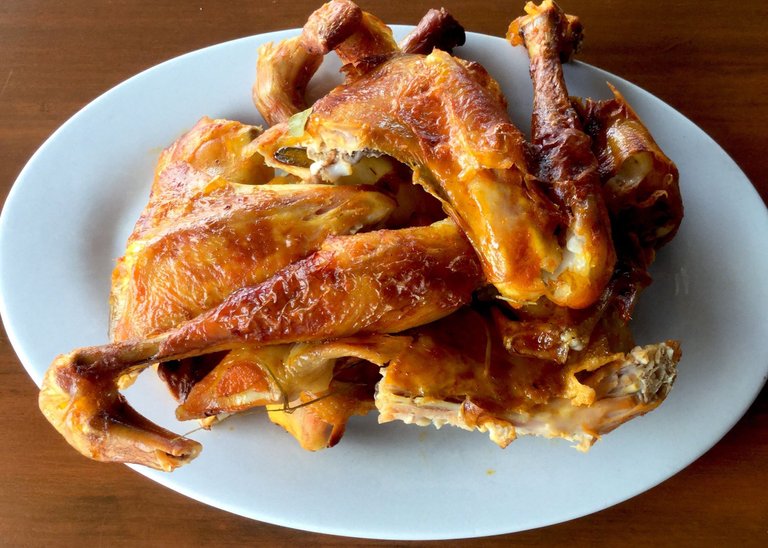 Let me present to you Tatoy's signature dish! Tatoy's uses native chicken called darag – a Philippine native chicken strain found in Iloilo and the rest of Western Visayas. Best known for its unique flavor, taste and meat texture, it has become renowned as an alternative to commercial chicken and has captivated the taste buds of both locals and tourists alike. Studies show that darag chicken meat is high in protein, rich in potassium and contains less fat. Lechon manok is a roasted whole chicken over live charcoals. Compared to oven roasted chicken, charcoal roasted chicken has a distinct smoked flavor and aroma. It is marinated in native vinegar and calamansi (Philippine lime), stuffed with tamarind leaves and lemon grass, then basted with achuete (annatto) oil. Tatoy's chicken has it's one of a kind rich, savory and juicy taste needing no sauce at all!
2. Baked Talaba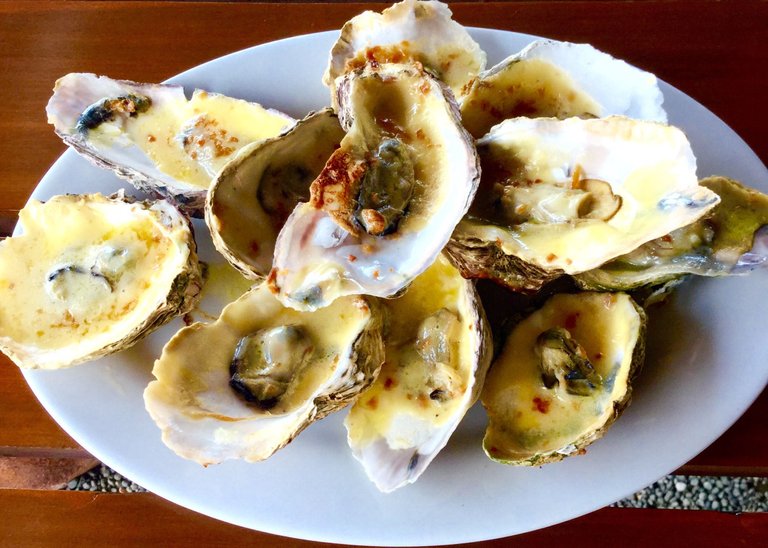 Talaba or oysters have captured the attention of Filipinos' palates for years. While raw and fried may be most common on menus today, Tatoy's has another suggestion for the bivalves: bake them. Tatoy's Baked Talaba is a dish of oysters baked on the half shell in a sauce of butter, cheese and milk, topped with fried garlic. There's something sublime about the feel of an oyster on your tongue and that burst of flavors you get when you begin to chew. Sweet, salty and umami, this dish will surely stimulate your taste buds! The addition of cheese for flavor and fried garlic for crunch offsets the silky smooth texture of the oyster making this dish an unforgettable delight!
3. Grilled Sibingan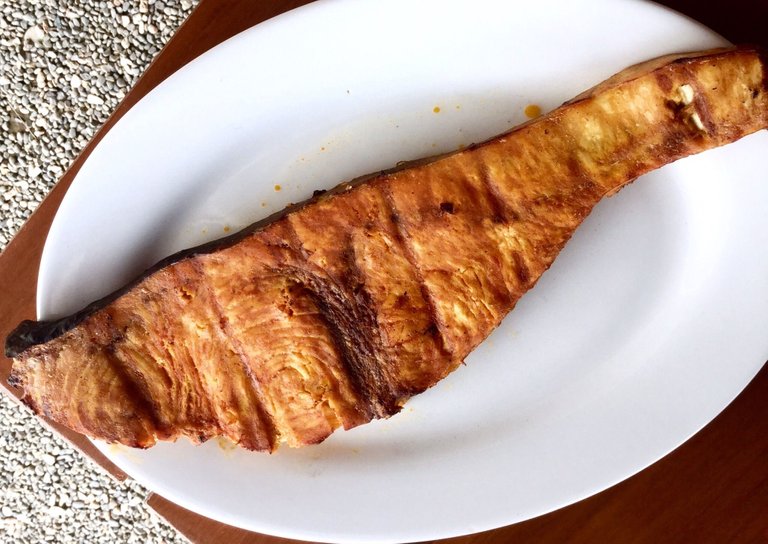 Fish is one of the healthiest and most delicious food you can offer for yourself. Sibingan or blue marlin is always a treat for fish lovers. It is low in saturated fat & sodium, rich in vitamin B6, B12, niacin, selenium, iodine, magnesium and also a good source of omega-3. Grilling brings out the flavor and freshness of blue marlin. This luscious fish has a very firm and dense texture, with a subtle taste that will remind you of tuna. This juicy fish is perfect for any day, perked up with the zing added by the lime and spices, then grilled to perfection!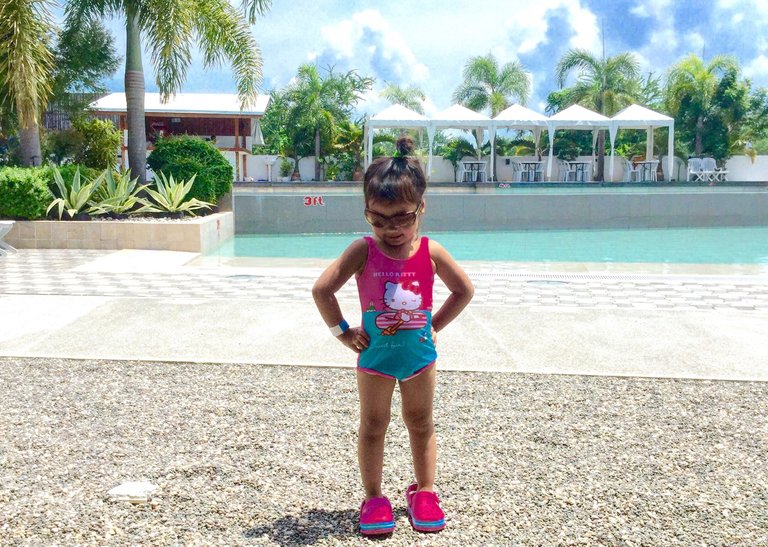 Check out their swimming pools and get ready to jump in! Two swimming pools and a jacuzzi grace the resort. They want to ensure their clients worry-free fun so they made sure they have a child-friendly pool at two - three feet in depth. Life guards are stationed at all pools to ensure swimmers' safety.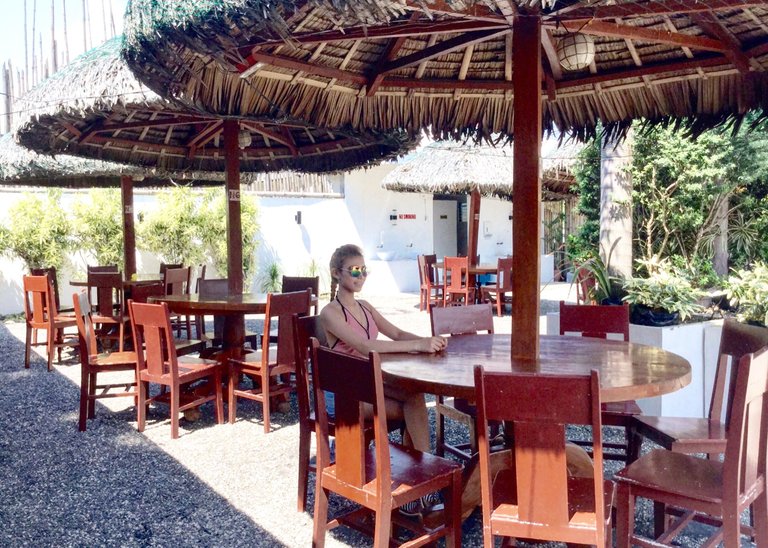 Excited swimmers and anxious parents or guardians prefer areas within sight of the crystal green pool waters. Gazebos, retractable tents, nipa huts and pedestal tables cluster around the pools' perimeter, much to the delight of family onlookers who derive more pleasure in seeing the happy faces of the swimmers.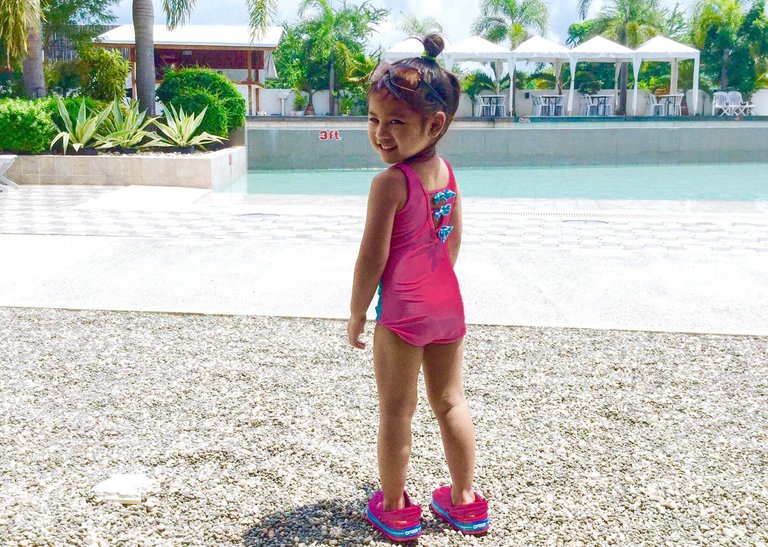 Spend the day lounging by the adult pool or splash around with kids in the children's pool.
Pool service is available from the Restaurant and Bar, which offer a delightful selection of thirst-quenchers and light refreshments ranging from fruit juices, soft drinks and bottled waters to delightful cocktails. A good selection of wines, beers and light snacks are also available for your dining pleasure.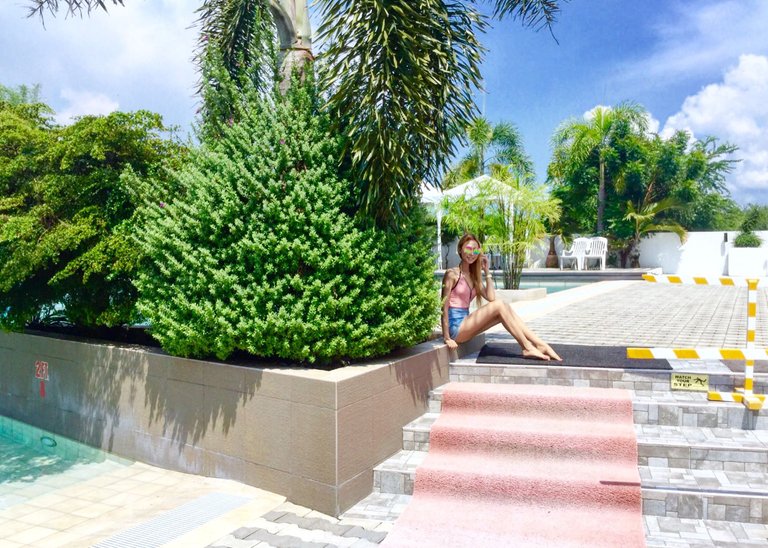 For swimmers who insist on practicing their freestyle movements, the adult pool is perfect for you. However, you can also mull over your life while listening to the rustling of the leaves and the chirping of birds that inhabit Tatoy's trees.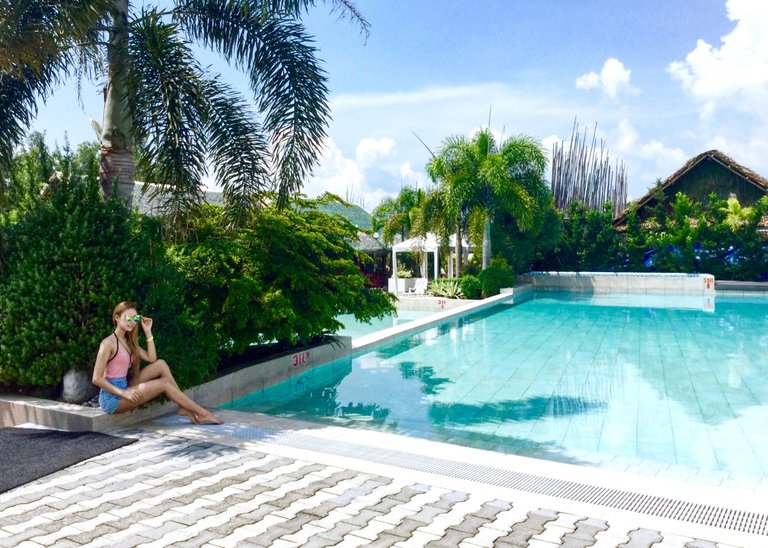 Refresh yourself with a dip in the jacuzzi adjacent to the pool. After your swim, stretch out to sunbathe on a poolside lounger, or relax in the shade of a palm tree. Sip on champagne as you experience the unforgettable beauty of a sunset amidst the clouds.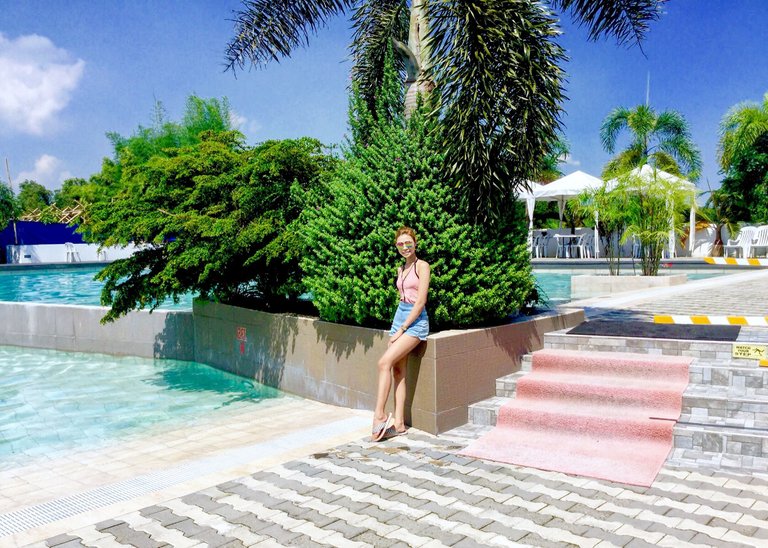 These swimming pools come with a rainbow of breathtaking underwater lighting effects, which transforms into a luminous nighttime wonder. Truly, the first of its kind in Iloilo city!
Tatoy's is not just a place to unwind and have fun; it's also where you can create memories that will last a lifetime. Relax, de-stress and take the time to enjoy nature's beauty and Iloilo's grandeur resort in Villa Beach – Tatoy's.