Our planet is a wonder, a perfectly improbable incubator for life. Nature gives us so many things for free. It provides us food, shelter, clean air, drinking water, magnificent landscapes, breathtaking views, and the list goes on. We take so much from nature, but what do we give in return?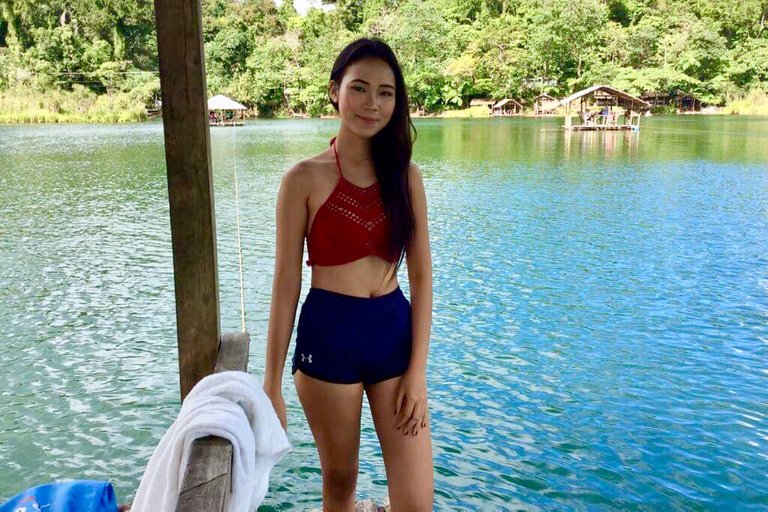 Traveling is an exciting and thrilling experience in anyone's life. It is a chance to try new things, be a part of new adventures and have a generally boosted outlook on life. You want to see the world without messing it up. That said, make your trip as harmonious with the earth as possible. Read on and realize why we should make strides to preserve our shared, galactic home.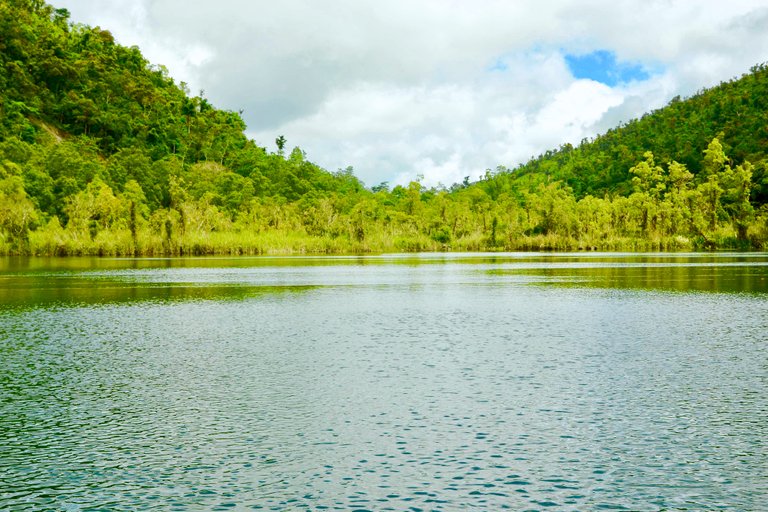 The Philippines has a plethora of astounding natural attractions that are scattered all over the nation. It is known to be geologically blessed with spectacular bodies of water. Wherever your travels through the Philippines take you, no visit is complete without a tour to one of the country's most scenic lakes! Pick up your backpack and journey on to discover exactly why this lake is well worth writing an article about.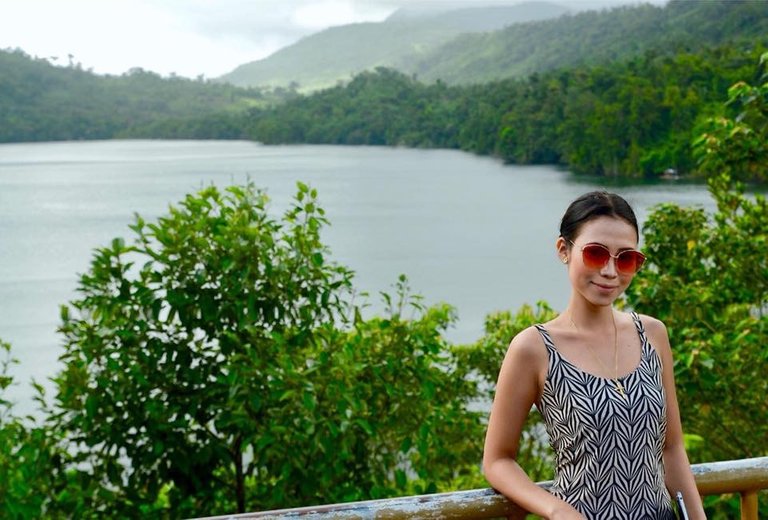 Ormoc, an amazing city in the province of Leyte is full of history and rich in culture. Although heavily devastated by a deadly earthquake a year ago, the city is now slowly rebuilding itself back to its charming vibe. With such a wealth of beauty, custom and hospitality, it isn't hard to see why Lake Danao remains the perfect setting to explore and enjoy Ormoc City.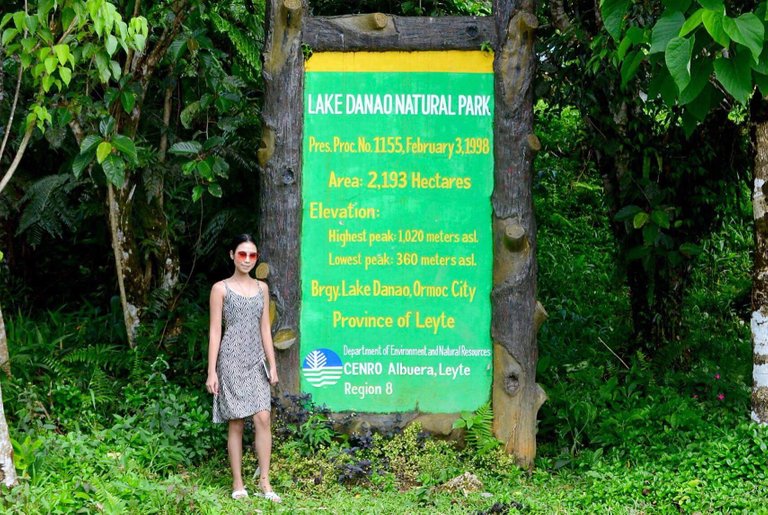 A long-standing favorite, Lake Danao is adored for its natural, guitar-shaped lake encompassing an area of 148 hectares inside the Lake Danao Natural Park — a 2,193-hectare protected eco park. This freshwater lake plays a huge role in the lives of the locals as it provides numerous recreational opportunities, supplies water for irrigation to rice fields, and serves potable water to the different towns of Leyte. Blissfully fringed by mountains and luxuriant vegetation, it is also considered as a sanctuary for a vast number of migratory birds and marine life. Moreover, the awe-inspiring vista of Lake Danao is hailed as one of the famous day trip destinations for city dwellers in search of a lakeside refuge.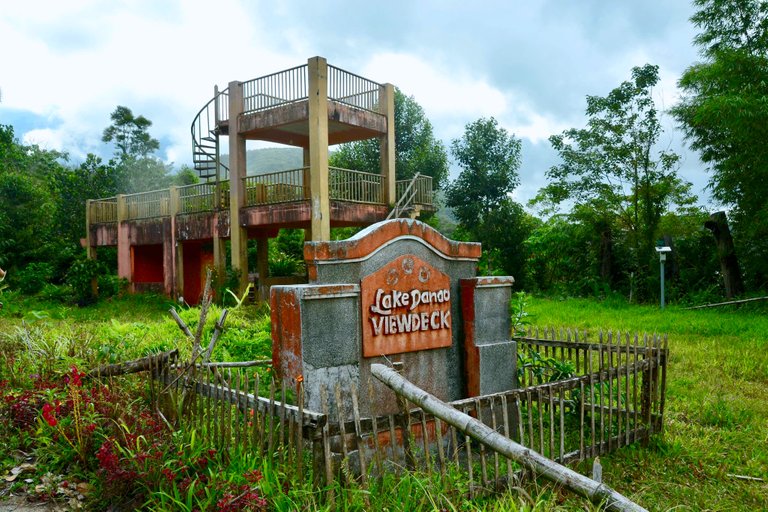 There are many options for travelers to enjoy Lake Danao. One of which is to climb the mountain, as you cannot help but see the slopes as you plod along the trails up to the peak. From the top, you will see an observation deck area where you can have the perfect spot to capture photos of the magnificent lake. The deck was designed to showcase the wonderful panorama of the lake from the upper level. Bring along a good pair of binoculars to see all the wildlife Lake Danao has to offer. Gaze at the surroundings, savor the serenity of the lake, and feel the cool breeze blow through your hair. Featuring an unobstructed bird's eye view, this lake will surely leave you enchanted!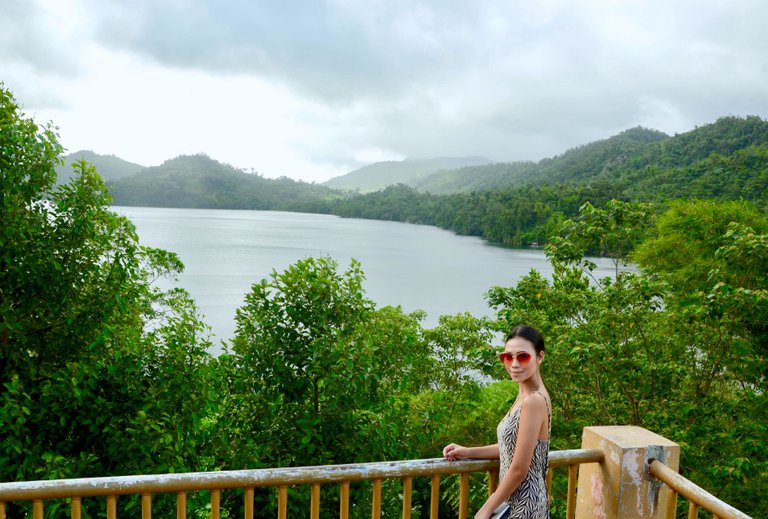 Like an illustrated scene from a fairy tale book, Lake Danao is nothing short of magical! Whether you're a social media junkie or a serious photographer, Lake Danao boasts a staggering array of photo opportunities. The foliage surrounding the water frames the lake which creates a captivating picture. The place is dreamy with the lake shimmering in a lovely hue of moss green. With the water's mesmerizing calm ripples and mirror-like reflection, this refreshing destination is sure to provide a travel experience you won't soon forget!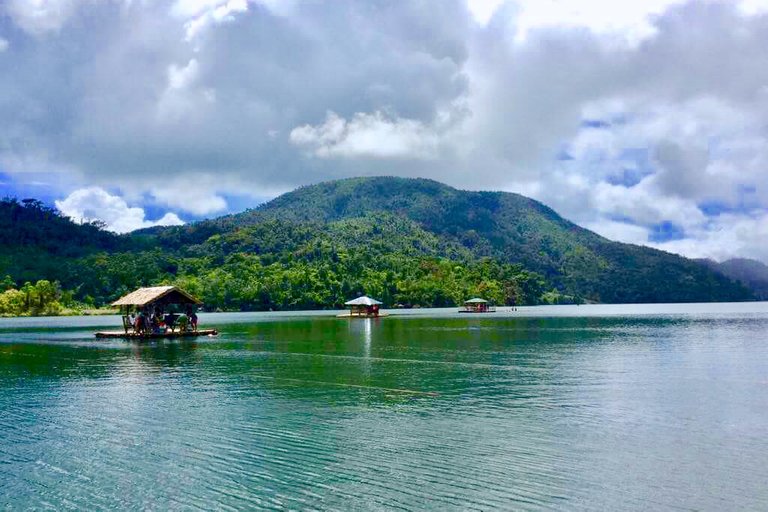 Lake Danao takes pride in having floating cottages where one can have an exceptional space to relax, replenish and explore. The cottages are primarily made up of native materials which can accommodate around six to ten people. Upon boarding, there are long, sturdy ropes being used to take control of the floating cottages. Rent one of these cottages and go on a mini adventure with friends and family. If you plan to cook, make sure you stop at the market to buy everything you need before proceeding to the lake. There are barbecue grills which guests can use, free of charge.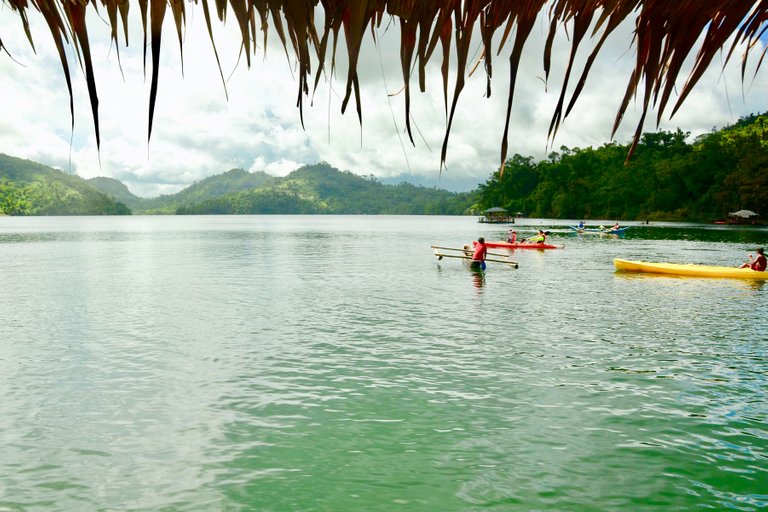 Kayaking and canoeing are both popular watersports in Lake Danao. They are virtually the same, except for the sitting positions and number of blades of the paddle. In a kayak, the paddler uses a paddle that is bladed at both ends and sits on a low seat with their legs extended in front. In a canoe, the paddler uses a single blade paddle and either kneels on the bottom of the boat or sits on a raised seat. Guests can rent these boats to paddle by themselves at a minimal cost. Lake Danao is a nice place for casual kayaking or canoeing as the water is still and you can easily maneuver around.
Plunge your paddle into the placid water and glide! Along the way, you'll have ample opportunities to see a variety of wildlife. Be enthralled with the view as you continue to drift slowly and quietly on the lake. Bring a partner or go solo, join a trip or explore by yourself, it's all up to you. However you decide, a tropical paradise awaits you! Lake Danao Natural Park enlightens you to listen, to watch, to live gently, and to see the world anew.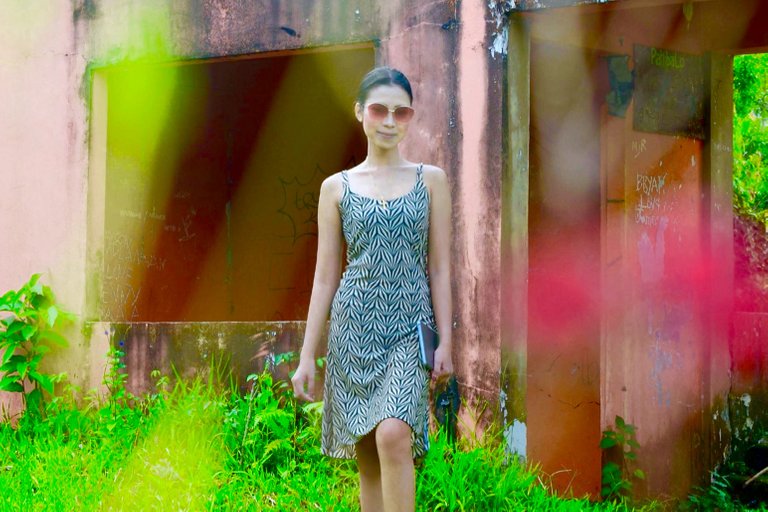 Embark on a journey that allows you to come into contact with nature. Help preserving by exploring. It is more than what you do to protect the earth while traveling. Exploring natural parks helps build awareness of their existence and the importance of conservation. Be a responsible traveler, not only to conserve the natural environment but to improve the welfare of the local people. By doing this, you make the planet a better place to live for everyone.