Three months ago, my family and I travelled to India. But since my sister-in-law has phobia and anxiety to long haul flights, we had to break our journey and stopped for one night in Bangkok before we proceed to New Delhi the next day… of course, I am more than happy to stop over in Bangkok because I just love Bangkok!!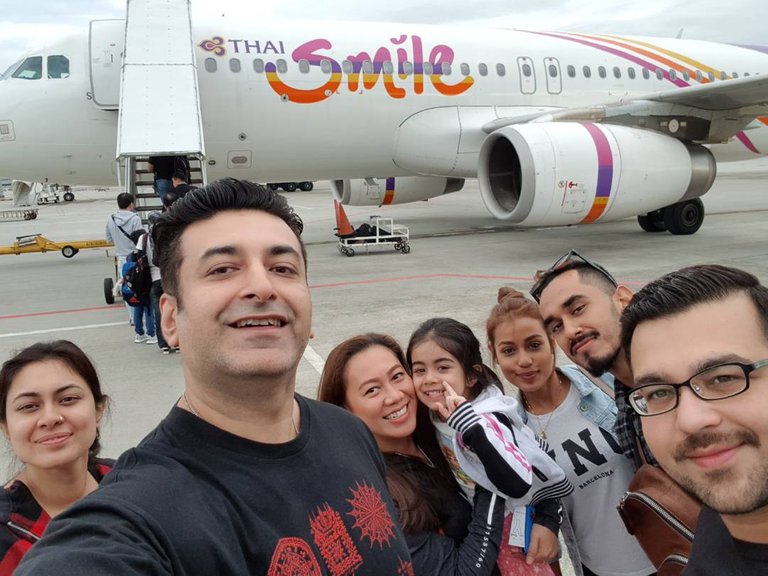 The Bals and The Sandhus all SMILE and ready for our flight to Bangkok
So, from Kuala Lumpur, we took Thai Smile Airline early morning flight to Bangkok. We reached Bangkok after 2 hours and 10 minutes. Since our flight to New Delhi was at 7.00am in the morning next day, we decided to stay in Best Western Premier Amaranth which is near Suvarnabhumi Airport.
Bangkok is just amazing that the city has a never ending supply of things to see and do. If you only have one day to spend in Bangkok, here's my suggestion;
VISIT PRATUNAM
Once we've checked-in to our hotel, we freshen up and quickly get the concierge to book a taxi for us. Then, we go straight to Pratunam area, Bangkok's major clothing market. If you wish to do some shopping, this is just the right place.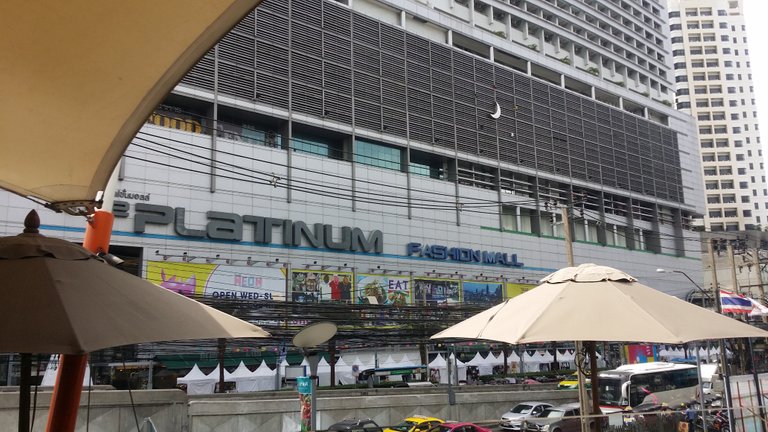 Platinum Fashion Mall
In Pratunam, you can find Platinum Fashion Mall, which is an indoor or air-conditioned version of chatuchak market. This mall specializes in fashion clothing, accessories and shoes both retail and wholesale. Definitely not to be missed especially for the ladies!!
Pratunam Market
Opposite Platinum Fashion Mall is the Pratunam Market. Unlike the mall, this is an open air jam-packed market. If you don't mind the heat, walk down the small alleys there and you'll find hundreds of small clothing stalls selling clothes that is way cheaper than the one you get from Platinum Fashion Mall.
Pantip Plaza
Forgot to bring your mobile charger or universal power plug? Head to Pantip Plaza, which is 2 - 3 minutes walk from the Platinum Fashion Mall. Pantip Plaza offers wide range of electronics from computers, cameras, smartphones and other electronic devices under one roof.
Erawan Shrine (The Famous Four Faced Brahma God)
From Platinum Fashion Mall, use the newly built skywalk to reach the Erawan Shrine. The sacred Hindu shrine is a major landmark in the Thai capital and located in front of Grand Hyatt Erawan Hotel. The shrine was built to ward off bad luck from a hotel that was built nearby.
Every day, thousands of people coming from east asia, china and local Thais visit and return to the Shrine, bringing gifts and offerings when they believed that their wish has been granted by Lord Bharma.
MASSAGE
A visit to Bangkok, even for one day is not complete without visiting a massage parlour or spa! If you are still in Pratunam area, there are a lot of massage parlour or spa in that area. One of it is Siam Massage & Spa at Shibuya Pratunam, same building with Glow Hotel. The place is clean and the price is affordable too!
For this trip, I went for whole body massage at the hotel that I stayed. The price was higher than the one in Pratunam but it's all worth it! I feel so refreshed!!
EAT STREET FOOD
While in Bangkok, try to eat their street food. I personally enjoyed the street food especially in Pratunam Area. When you walk along the small alleys in Pratunam Market, you will reach Indra Square and Baiyoke Sky Hotel. As you walk further behind Baiyoke Sky Hotel, you will find lots of food stalls selling street food. The price is relatively cheap and the taste are simply yummy!!
VISIT MEGA BANGNA MALL
We headed back to our hotel by 4pm to avoid the heavy traffic. After my full body massage, we get ready and went to Mega Bangna Mall at night. The mall is about 10 minutes taxi drive from our hotel. The mall is gigantic and is a home for Ikea Bangkok. We bought our winter clothes here and had our dinner here before we head back to hotel...
---
There are actually more things you can do in Bangkok but this time, we wanted a relax one day in Bangkok before we catch another early flight to our next destination.
So, till then...
Xoxo,
@connie1018