The most unusual mountain
The mountains around Alstad and upper Valldal belong to the Trollstigen and Tafjord-Reindalen lanscape conservation area and Reinheimen national park. 90% of the mountains are made of gneiss. Yet one mountain in particular stands out: the light-coloured Sandfjellet on the south-west of the valley. The stone in it is labradorite with a strain of olivine. The fact that there is a large amount of labradorite in these areas is a great mystery and the mixture with olivine is unique in Norway. Sandfjellet, with its silver-grey labradorite and re olivine, provides walkers with an unusual experience.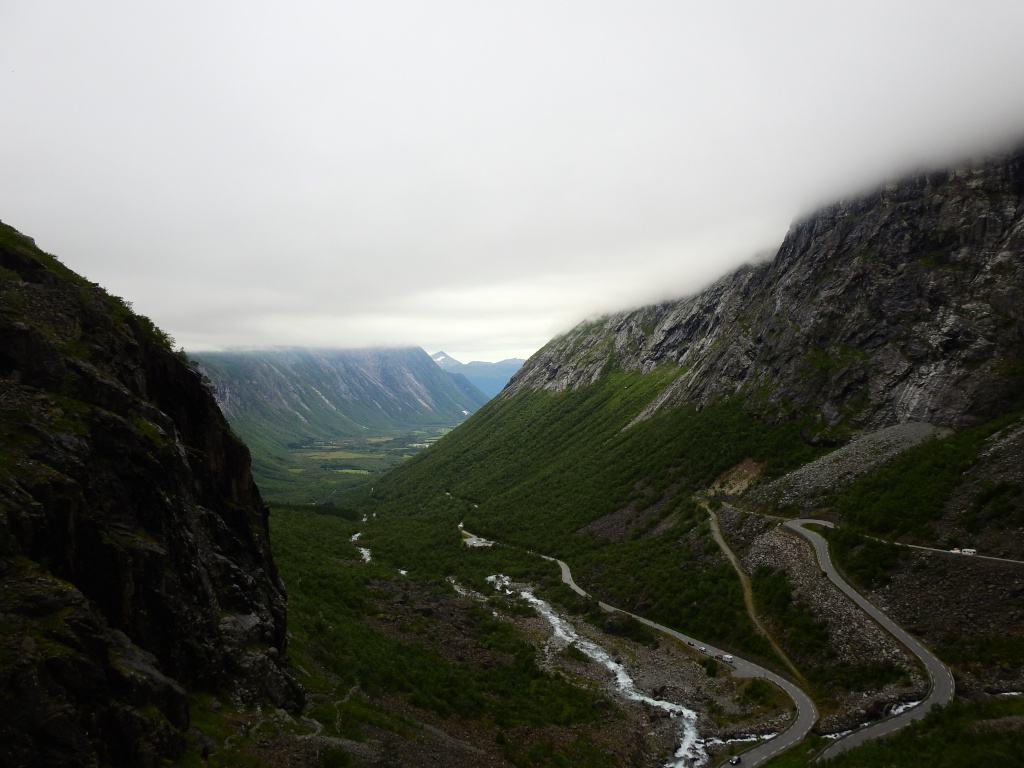 Trollchurch
Valldalen and its tributary valleys have been carved deep down into the mountain range. There is a large difference in elevation between the valley floor and the mountain. The characteristic mountain top in the south, Trollchurch (1762m) can be clearly seen from Gudbrandsjuvet gorge. From here one can begin a mountain hike by walking along the path south of the bridge. The summit is shaped like a church tower. Before Trollchurch and the even higher Muldalsegga (1766m), is a glacier which in 1880 was reckoned to be the largest in Møre and Romsdal. But the glacier was reduces and spread into four parts. Some of the glacier in Norddal are 100m deep. This is rare in Norway.
Protected waterway
The 40km long Valldøla River was protected by law in 1973. The river basin belongs to the largest continuous, untouched natural landscape in South Norway. The mountain has many trout lakes up to 1000m above sea level. The ice on the highest lakes barely melts some summers. There is good hunting territory and reindeer roam here from one of the most important wild reindeer flocks in Europe. On the many mountain plateaus there are many hides which provide evidence of Stone Age hunters. The area has a high level of biological diversity. There is a great deal of snow in winter with a risk of avalanches in many places.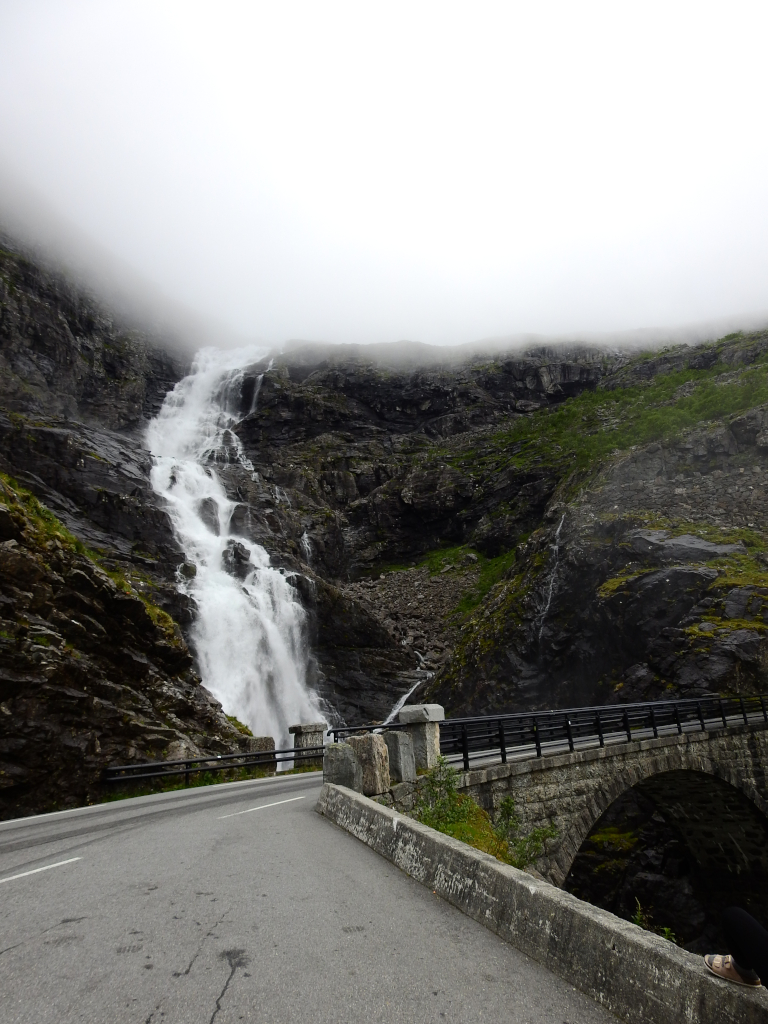 Steindalsstølen and Tjørnane
Upper Valldal is the entry to Reinheimen. From Grønningsæter, a path goes past the voluminous Grøndal waterfall to Grøndalen. There is also a built path going to the mountain pasture farm Steindalsstølen at the opening to the Steindalen valley. In 1905, an avalanche swept the Steindalsstølen buildings into the river below. The remains were collected and the farm building were rebuilt. They say that the avalanche comes every hundred years. The path in along the Steindalen valley leads to the fishing lakes Tjørnane and Krymkelen, and further on to Vakkerstrøyien mountain in Ulådalen.