What to consider when relocating to Ho Chi Minh City. Relocating to a new city is hard, locating to a new country is harder and locating to a Asia for the first time throws up even more difficult challenges. However as the saying goes, "fore warned is fore armed." These challenges should not put you off from making the move and certainly they are not beyond most people.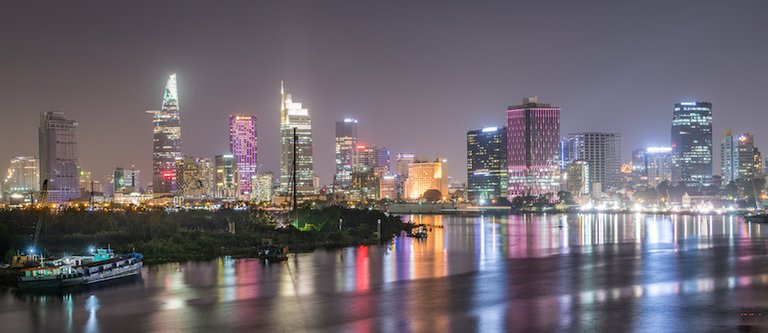 Relocating to Ho Chi Minh City? What to Expect
The first thing people notice when arriving in Asia for the first time is that absolutely everything is different. Move from Europe to America and many things are the same. The road signs, shop signage and many other things have a familiarity about them. However come to Asia and all that goes out of the window. The people look different, the language is totally alien, the place even smells differently. Asia is worlds apart from anywhere else on earth. It is that that caused me to fall in love with the place, immediately. I didn't consider relocating to Ho Chi Minh City until I was actually here; it kind of happened by accident.
Every day becomes an adventure and with the right spirit and approach, it makes life so rewarding. I find Asian people to be fascinating, adorable, helpful, kind, frustrating and challenging all the time. Come at this from a positive standpoint and every day will bring rewards. Western cynicism is not as prevalent here. Whilst the economy is being driven at an alarming rate, people still work at their own speed and will work as and when they want. Southeast Asia forces you to slow down. People walk slower and work slower, normally taking a long lunch break so they can take a nap. Don't see this as negative, it soon becomes apparent that their working day is a lot longer than you would expect in the West. They choose to rest half way through and after a while you may find yourself doing the same.
Relocating to Ho Chi Minh City without an official position does throw up other challenges. Arriving to a steady job with a work permit and Temporary Residency Card makes life a lot easier. Many people arrive and "wing it." It can and does work but it is challenging. There is no longer a 12 month business visa for most nationalities; I believe it still exists for Americans. So the main alternative will mean a visa run to the Cambodian border every three months. This is not as hard as many make out but it does become a real chore. This is where involving a good agency has huge advantages.
When Relocating to Ho Chi Minh City use a reputable Recruiter
By using one of the fine marketing and recruitment companies you will find a position with a reputable company, complete with all the necessary paperwork. Take a look at the RGF Website and see the huge array of clients with whom they work and the many positions in many industries that are on offer. RGF have expert consultants who cover many different areas of business. Whatever industry you are working in, they will have the right people to put you in front of the right clients.
Visit the RGF Website here: https://www.rgf-executive.com.vn
After relocating to Ho Chi Minh City you should soon start to enjoy a superb standard of living and lifestyle. This is a culturally significant city with much to see and do. Soon you will be enjoying the cultural buildings that are here. The Reunification Palace, The War Remnants Museum, The People's Committee Building, The Saigon Opera House, Notre Dame Basilica and many many more are all more than worth a visit.
Where to Live
Most expats relocating to Ho Chi Minh City choose to live in the fashionable areas of either District 2 or District 7, though some prefer the more authentic Vietnamese experiences offered by Districts 3, 5, Phu Nuan or Binh Thanh. Housing costs here can vary extraordinarily. Fashionable apartments in expat areas are not cheap, with a two bed apartment costing between $800 and $1100. However there are many inexpensive alternatives, taking a room in an apartment with others or renting a room in a large house can cost as little as $250.
Whatever your reasons for relocating to Ho Chi Minh City You are sure to take positive experiences out of it that will last you a lifetime. So many expats here when asked if they have any regrets give the same response. "Yes, I wish I'd don't it earlier."