Well, there I was playing pool in my favourite bar in Ho Chi Minh City when I friend asked me if I fancied a short business trip to Spain. "When?" I asked, "tomorrow", he replied. Wow! . . . so there I was just 24 hours later seated in the bar at Ho Chi Minh's Tan Son Nhat International Airport about to board a flight to Abu Dhabi for the first leg of a 15 hour journey to Madrid, a city to which I have never been. I was looking forward it immensely. Long Haul flights are a whole lot better from when I took my first one in 1987.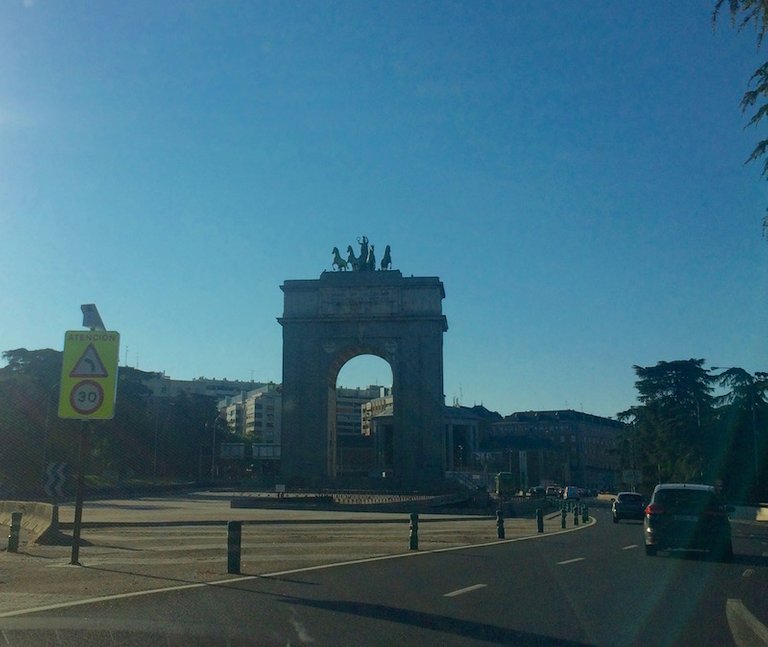 First Impressions, the view from the Limo
Etihad Airlines offer excellent standards of service, and facilities, though the food was just above average if I'm being honest. Frustratingly they also turn off the outboard cameras on approach which is the only time there's anything worth watching. The plane was a not very new Boeing 777, so it was just ok. But the wine was good and flowing freely, not a bad life. I spent an hour in the galley chatting to the female cabin crew who were really friendly.
One strange phenomenon that I witness was the abject failure of Asian women to lock the toilet door. I walked down the aisle to pay a visit and the chap in front of me upon seeing the door lock was green, opened the door to the accompaniment of a loud shriek. He apologised, though I don't know why, then opened the other toilet door to be greeted by another woman sitting there like a rabbit in the headlights. A few hours later I went again and I got the same result; it's bizarre. Firstly do they honestly think that the doors don't lock and secondly it really couldn't be easier to understand; there are pictures!
We arrived, bang on time, at Abu Dhabi after the first leg and stepped out into the scorching night heat. It was about 35ºC at 1.00am. In June and July, daytime temperatures here reach 50ºC. This place in summer is not for the faint hearted. Airports are just getting too big these days, they nearly always involve a fair old hike. Abu Dhabi involves taxiing in the plane for 15 minutes, a ten minute bus ride and a 15 minute walk in order to transfer. It was also packed.
I thought about taking refuse in a bar a having a quick beer, but with a bottle of Perone going in at a staggering 15 Euros, I thought better of it. The airport is little better than a bus terminus to be honest and the wifi connectivity is non-existent. Another weird thing about airports is the way that people all immediately jump up as soon as the gate opens. They then stand up for 15 minutes while the massive queue shuffles along. I long since figured this out. I am almost always the last person to go through. Faced with a 7 hour flight, I don't relish sitting in my seat for a minute longer than necessary, and the plane won't go without me. It is even crazier when you have to get on a bus before the plane. They were on their feet a full hour before the scheduled take-off time.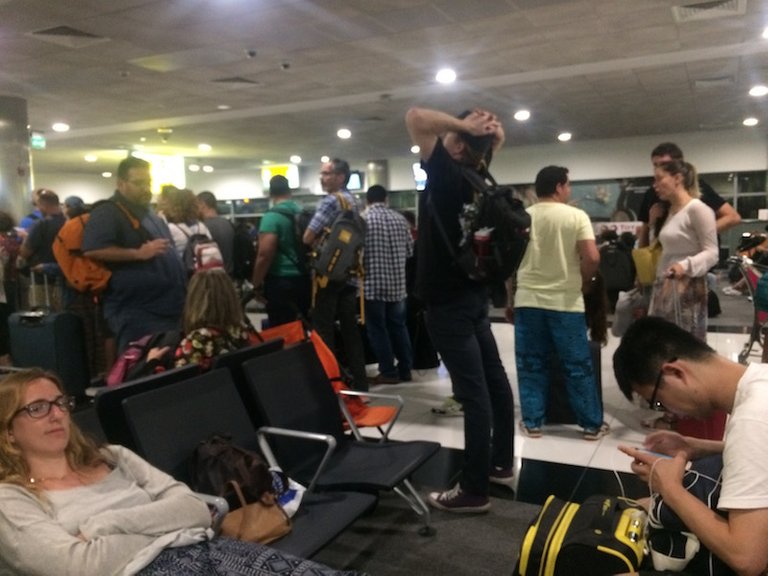 Let the queuing commence*
While only a 90 minute lay over this was a pretty smooth transition to be fair and soon enough, I was seated on the beautiful Boeing Dreamliner that was to be my abode for the night. I do wish I could sleep on planes though, it's going to be a long day tomorrow. I didn't fancy any of the movies on the first leg, but as Etihad sponsor my team Manchester City, there was plenty of interesting stuff to watch about them.
I was met at the airport by my contact and driven in a very smart Mercedes to my rather splendid hotel in the very centre of the city. After checking in it was a quick lie down, a shower, then off to explore. What will the first day hold in store?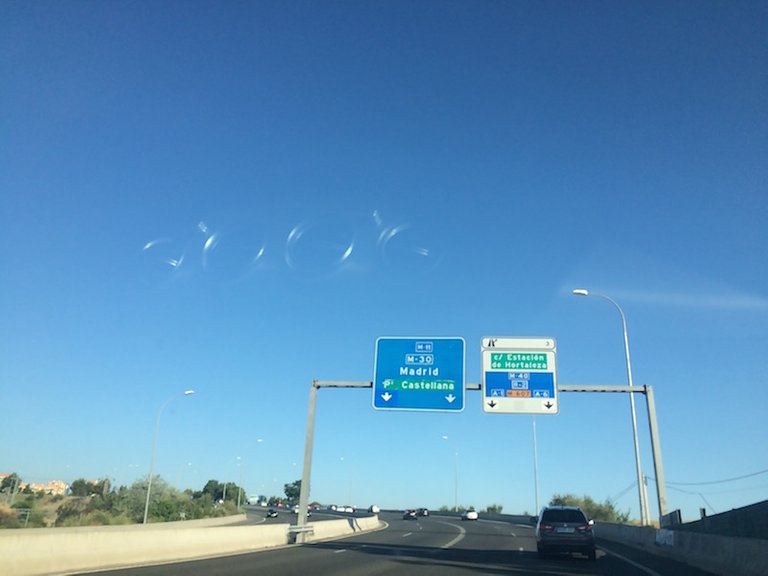 Look at that sky
(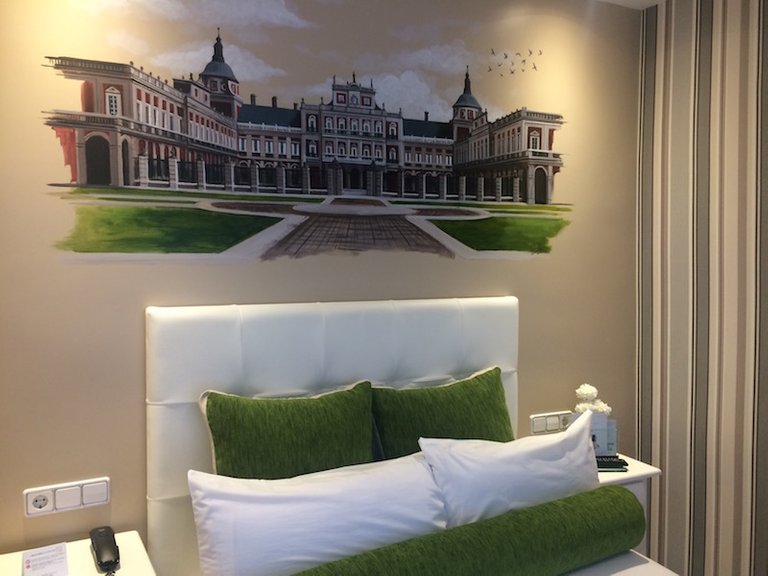 )

But first a quick nap