Today, the 20th of March, my high school best friends and I are celebrating our 11th year of friendship and I would like to share a wonderful reunion, we celebrated last year.


When I moved here in Cebu a few years back I had been traveling from north to south and west. I have been to a lot of places in Cebu and when I shared the photos on facebook with my high school best friends, they always asked me to tour them around Cebu. I offered to host them at my place in Cebu- To celebrate our reunion, and they were excited for the vacation!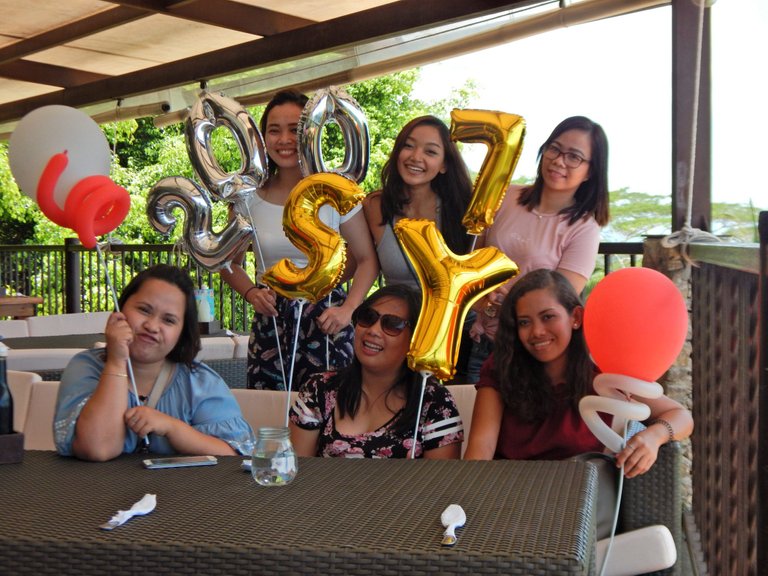 From top left: Rodien, Me, and Jocelyn
Allyssa (@chabbychacha), Romela & Floriza (@florizdemayo)
Jocelyn wanted to see The Temple of Leah while Allyssa wanted to go to the beach on the south side of Cebu. Rodien wanted to see the 10 thousand roses in Lapu-Lapu city but it was impossible to visit all of these places in just one day since they are all spread over Cebu, and not to mention the travel time.
I suggested that we just go to the mountain side of Cebu since we have beautiful beaches in our hometown anyways, and as for Rodien I told her we will be visiting a garden park with real flowers because the one in Lapu-Lapu city are handmade roses only, yes they use 10k roses but I think we'd rather want to see natural flowers. ;D
Finally, I was able to convince them with the itinerary I planned.
Three hours of sleep wasn't enough for us, but since we were all excited for the day- It made it more tolerable than starting a work shift! One at a time we took a shower, at my old place we had two showers so we saved ourselves some time.
Even though I don't eat breakfast, it would not be nice of me not to offer my friends something to eat since they're used to eating breakfast at home. Luckily I had some premade made sweet potato tortilla in the fridge so cooked it in the pan after I rolled it and made scrambled eggs and salsa for the dip.
A few days before our get together, I was able to book a seven-seater van that would take us on our day tour. Some tour agencies will charge you higher fee so in order for us to save some money I looked through olx.com and there's a ton of vehicles for rent and I chose the cheapest price, for just PHP 5000 for all day in one route. So to round it off it's 834pesos each and my friends were happy to know that I was able to get this deal, they don't have to worry about getting broke after this trip. ;p
Our driver picked us up right outside my place and without wasting any time we headed on the road started our day tour. On the road, we go!


Temple of Leah
A 10-minute ride from my place is a Roman-inspired temple that still a work in a progress being built of the husband dedicating his 53 years of love to his late wife, named Leah.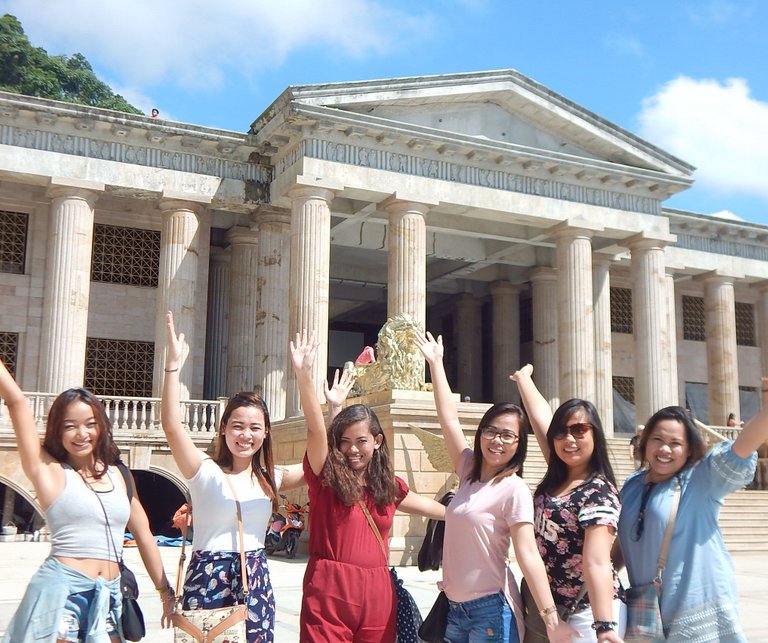 This temple is on the hilltop of Busay and from here you will see the view of the city and the islands beyond if the weather perfectly sunny.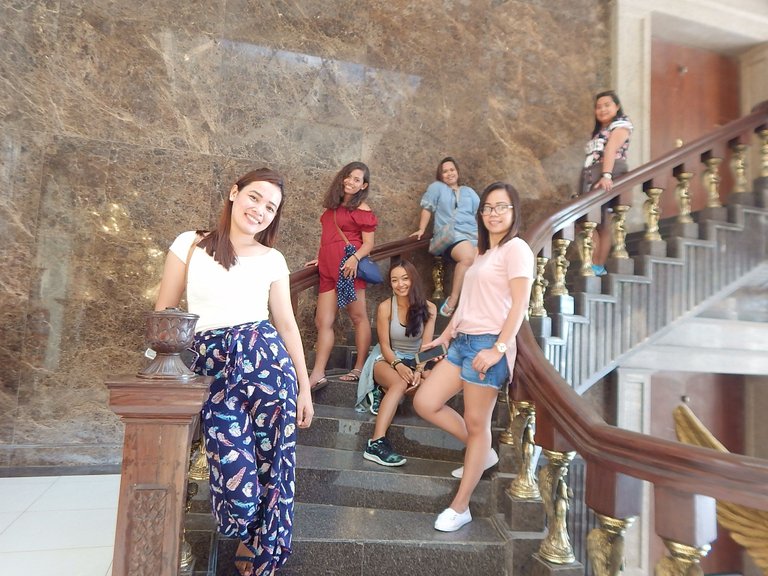 I read somewhere on the internet that if you come here in group you will get a discount on the entrance fee but unfortunately we didn't get any discount at all, lol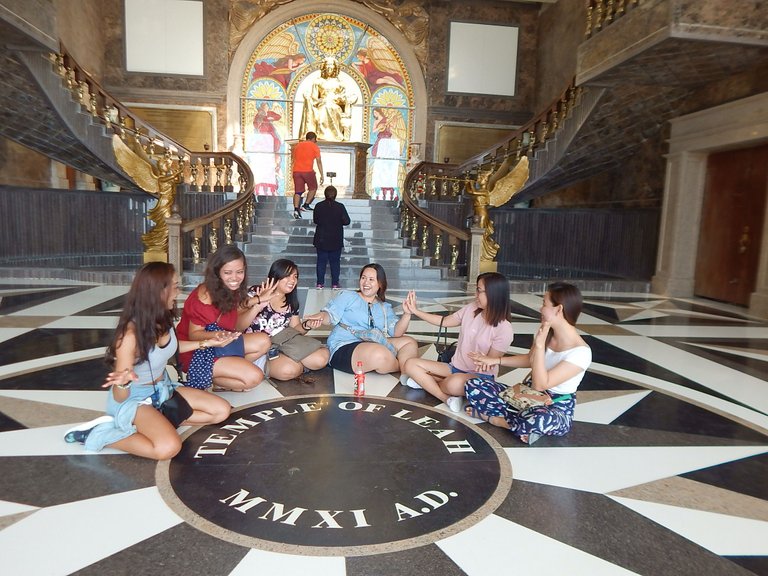 I remember I was complaining on how they raised the entrance fee because the first time I visited here they were only charging 25pesos and they were still doing construction. Then I noticed my friends were just eager to go inside and curious to see the huge building. So I held back my frustration because I didn't want to waste our time arguing with the collector.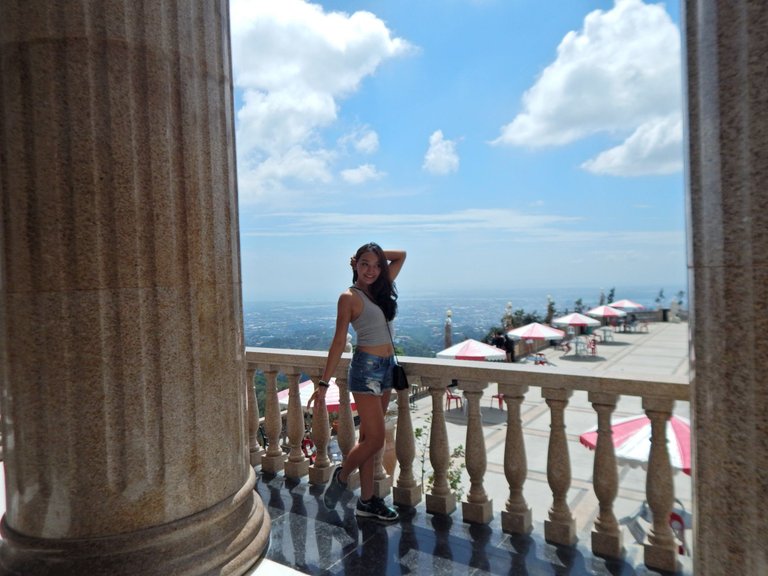 The only problem with going to this place with a car is that it's hard to find a parking since the road is really narrow and they don't have their own parking lot. It was a good thing that we got here in the morning, the place wasn't as busy.


Lantaw Native Restaurant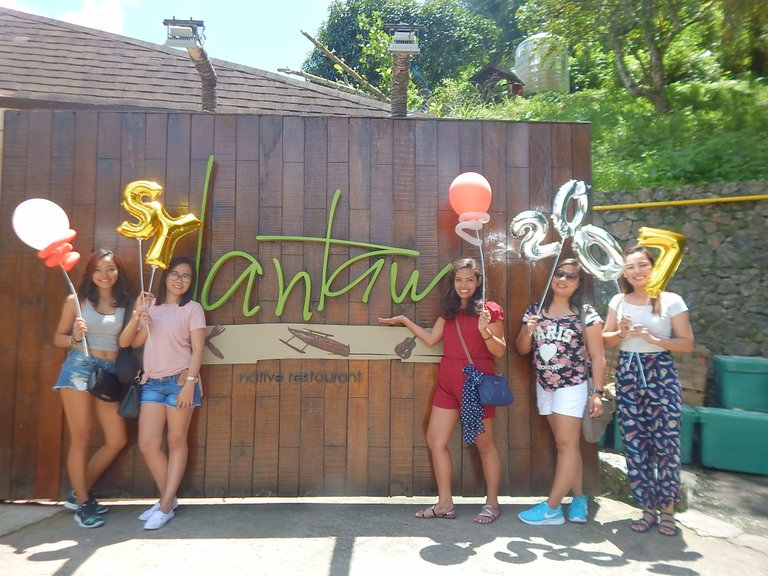 This place is just a few minutes walk from Temple of Leah like literary you can just walk to get here but mind you the road going up is very steep and you can see the temple and the view of the city from the restaurant.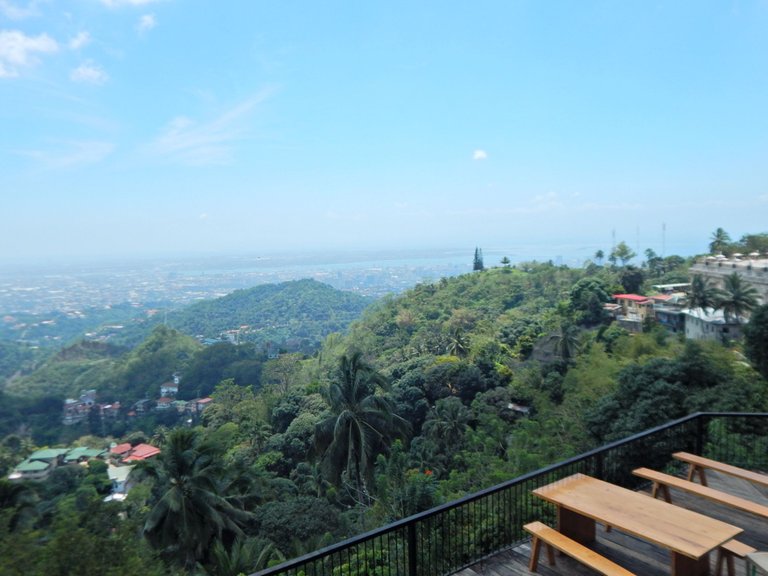 When we got here, the restaurant wasn't ready to take our order, since they weren't open for another 30 minutes- However they allowed us to sit and let us ordered drinks while waiting for them to open. @florizdemayo and I both ordered a hot coffee while the rest ordered some juices.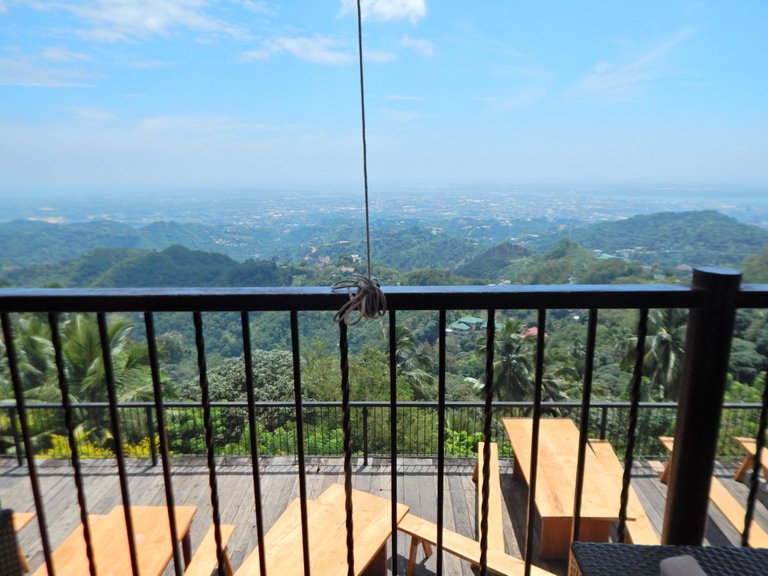 The host came to our table and was ready to take our order. We picked on the menu that we all wanted to have on our plates. While waiting for our food, we took our time talking about the memories of our high school days and it's always fun to look back on the silly stuff we did during our high days. Oh how we miss the life with no responsibilities! :)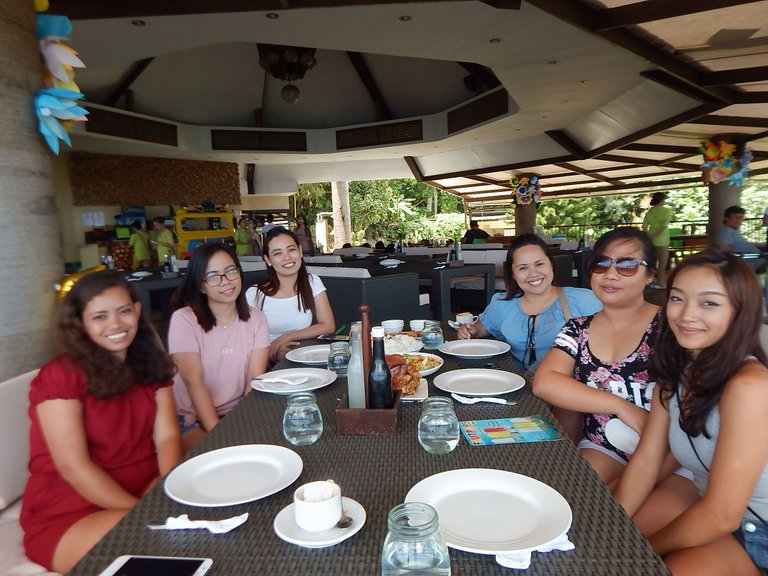 Having been here so many times the food can be hit-or-miss, but still decent compared to many other restaurants in town. Since Lantaw likes to use a lot of salt when cooking, I asked the waitress to put less salt in the dishes we ordered.
P.s. This restaurant is permanently closed at this location, since they relocated to Tops Skyline Garden of Cebu (just 10 minutes further uphill).


Sirao Garden
*Entrance Fee: 50/person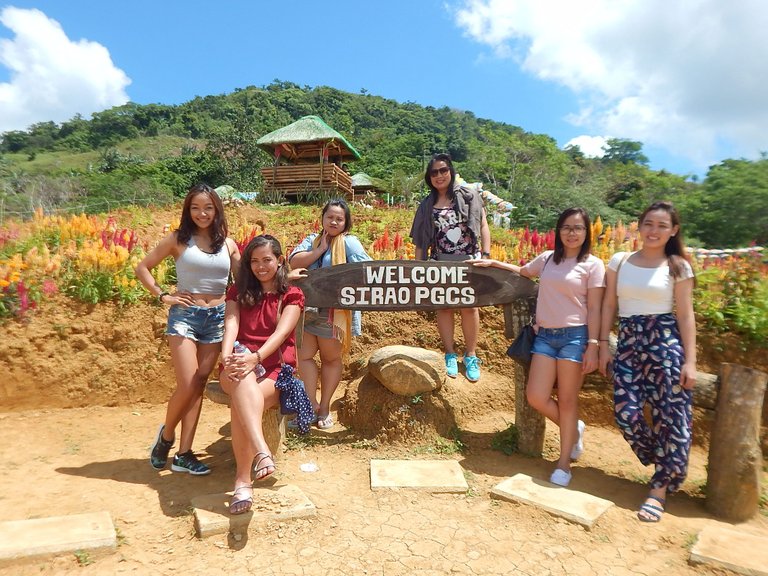 Time to see the beautiful flowers of Sirao!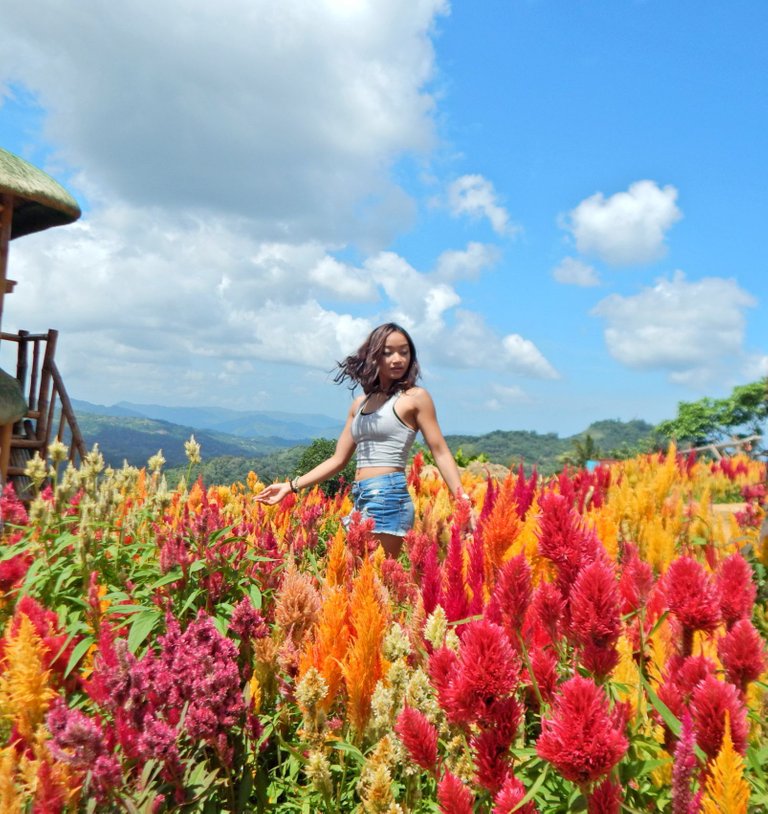 This was my first time to visit this garden and I'd be honest, it is not a year-round of full bloom flower season so there might be areas where you can see that the flowers are just about to bloom. When we got here, we got lucky to see a lot of beautiful blossoms all around us.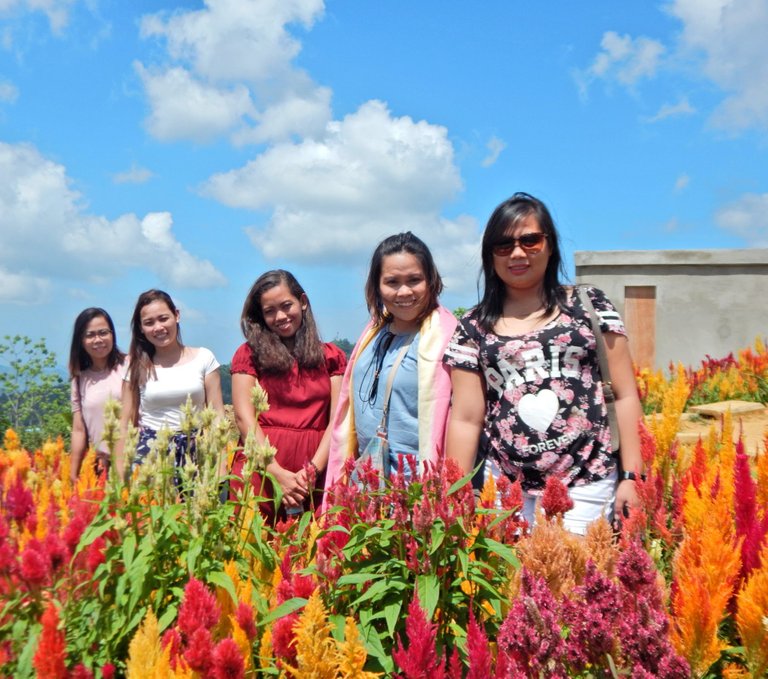 You can also rent a cottage for only 20pesos if you and your friends are planning to picnic here and you can bring your own food.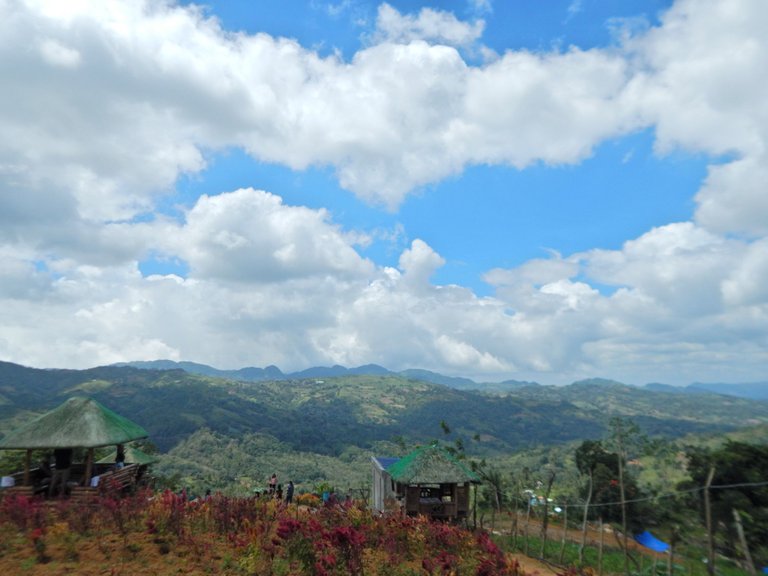 It took us some time to get some pictures since the sun was scorching that afternoon when we got there. We rested in an open cottage which was free of charge and looked around to find a perfect spot to take our photos together and of course solo. ;)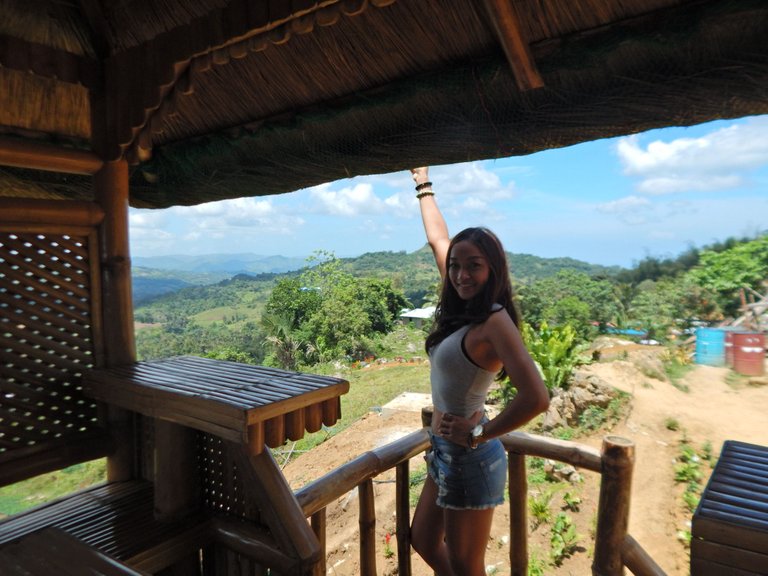 We were all so jumpy when we saw the flowers and the view in the camera it's indeed a picturesque place. We took turns to take our solo photos.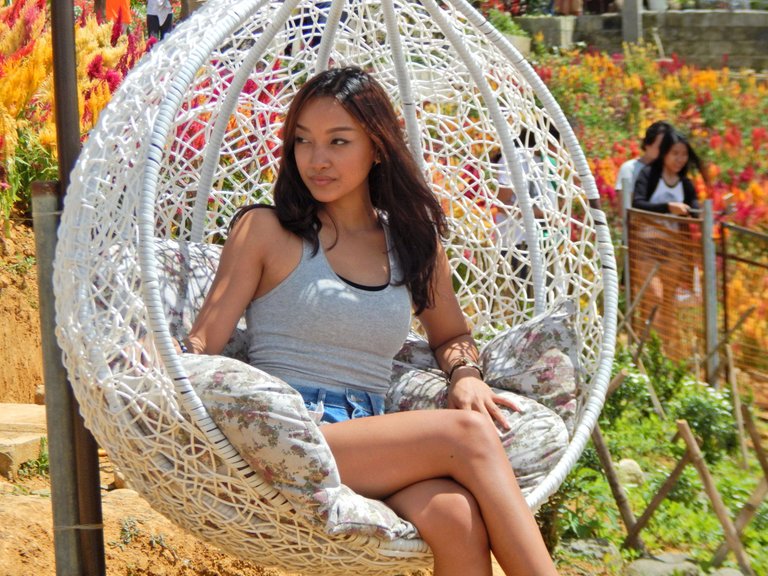 When we were walking back to the car we saw a food stall selling some rice cakes wrapped in banana leaves for very cheap so Jocelyn and I bought enough for everyone to share and some for the driver. You'll find a lot of food stalls selling different kinds of fruits and Filipino snacks. Don't miss out the rice cakes and fried bananas they're one of the Filipinos favorite snacks.
West 35, Balamban
*Entrance Fee: 50/person consumable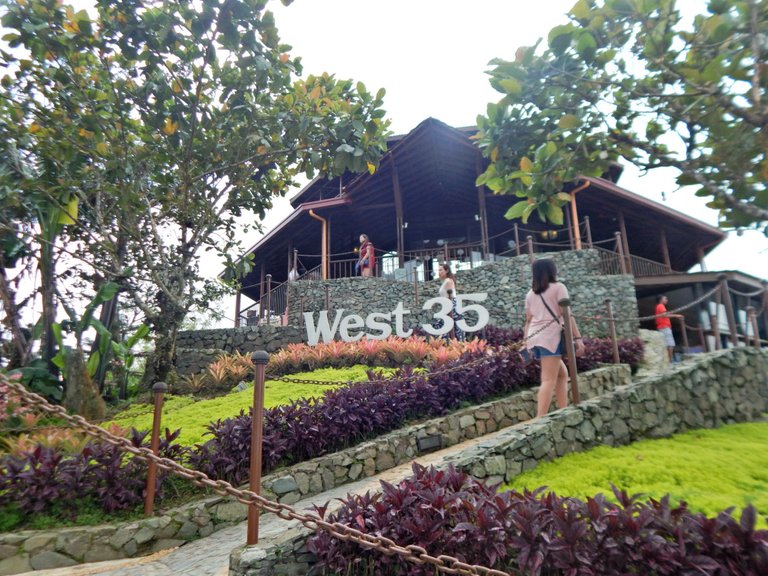 About 30 minutes away from Sirao Garden is a Resort called West 35.
A very nice resort on the mountain and perfect to chill. If you go here on weekdays, the entrance is consumable but none-consumable on weekends. They also have available rooms if you want to spend the night or if you interested in their tour package including the zip line and city tour as far as I remember it was 2,800 per person.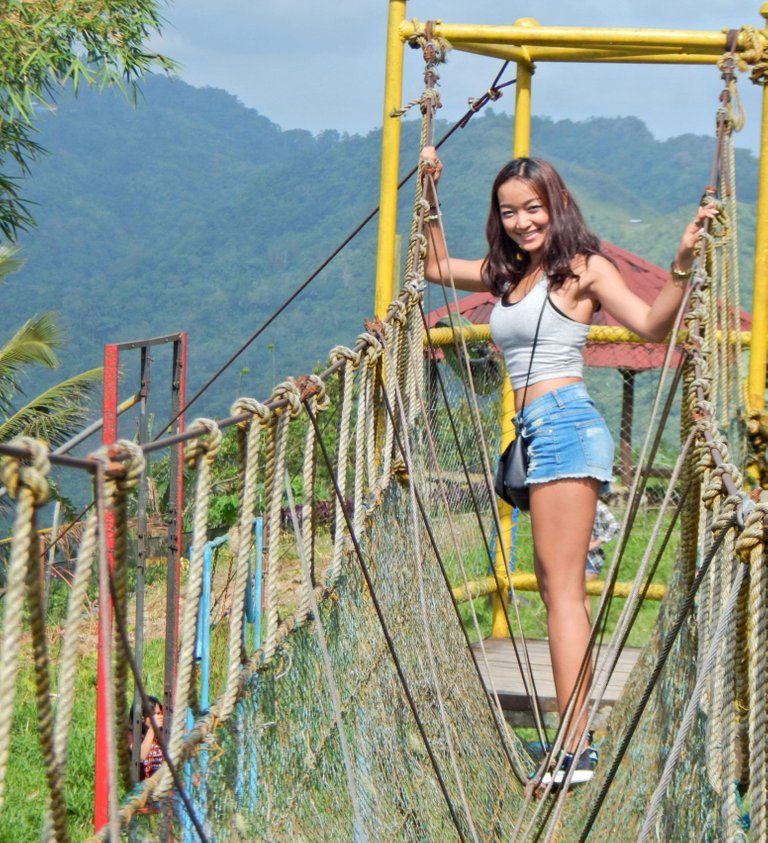 They have recycled tires in the playground and hanging bridge where you can off-leash your kids or perhaps for adults who want to have fun and go back to their childhood ;D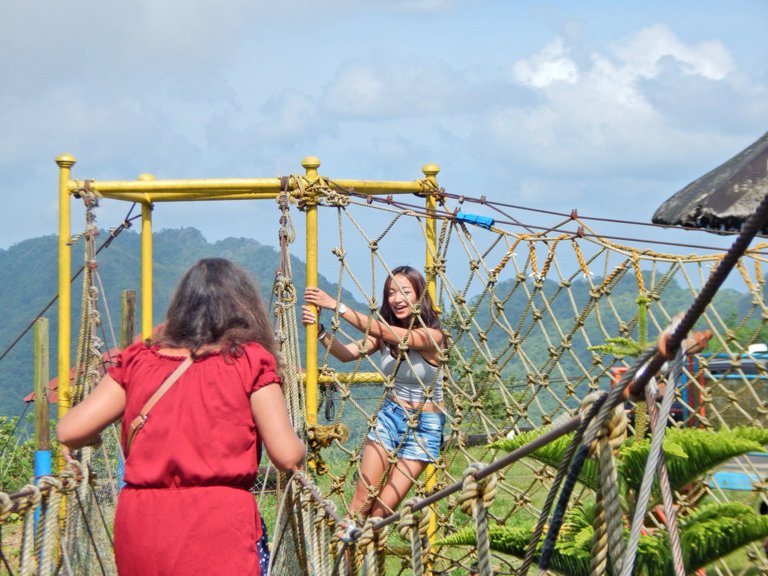 I had been back here six or seven times and I must say the food I had here was way better than Lantaw. They have their own garden where they grow most of their vegeatables and free-range chickens. We only ordered drinks since we were still full from our lunch at Lantaw.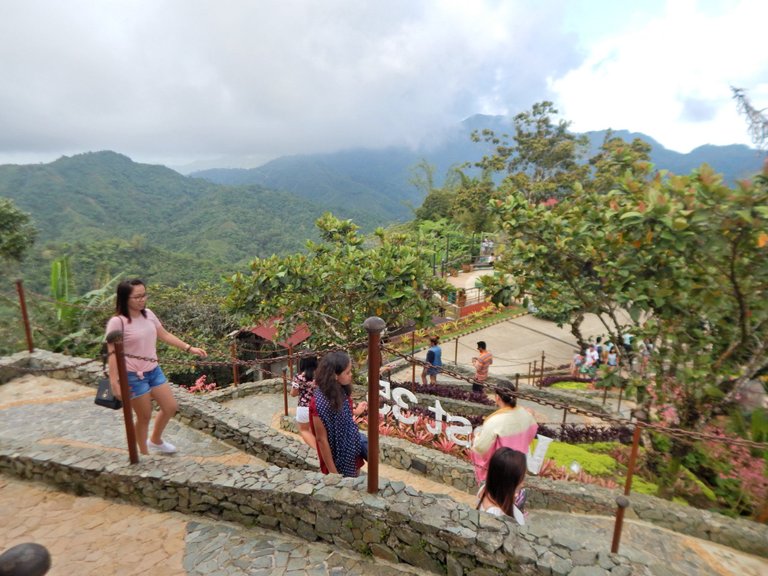 Our favorite place to hang out here was the upper viewing deck on the restaurant which gave us the lushest view of the surrounding landscape and mountains. It's probably one of the highest peaks in Balamban and it can get really cold at night and even have thick fog.
Adventure Cafe, Balaman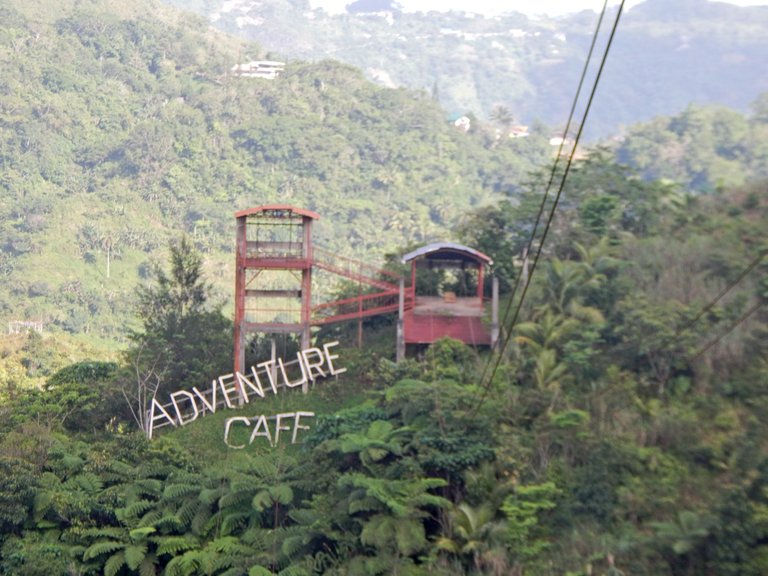 On the way back, we stopped at this decent looking cafe called 'Adventure Cafe'.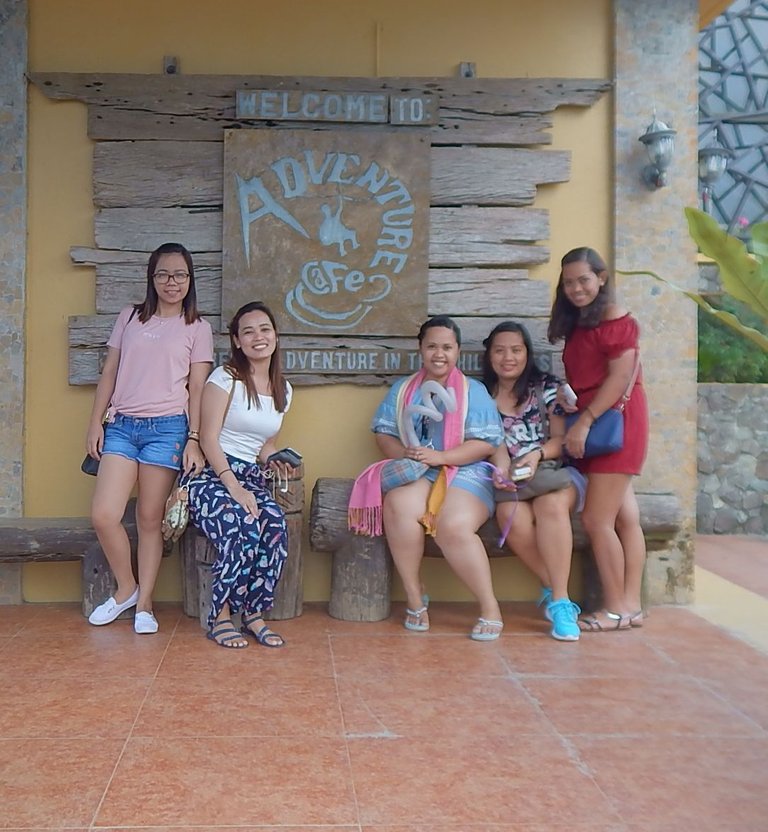 We didn't really have a plan to visit this place but since we still have enough time we didn't want to just pass it, so we decided to do a quick tour. Just like West 35, the view here is breathtaking- Green everywhere!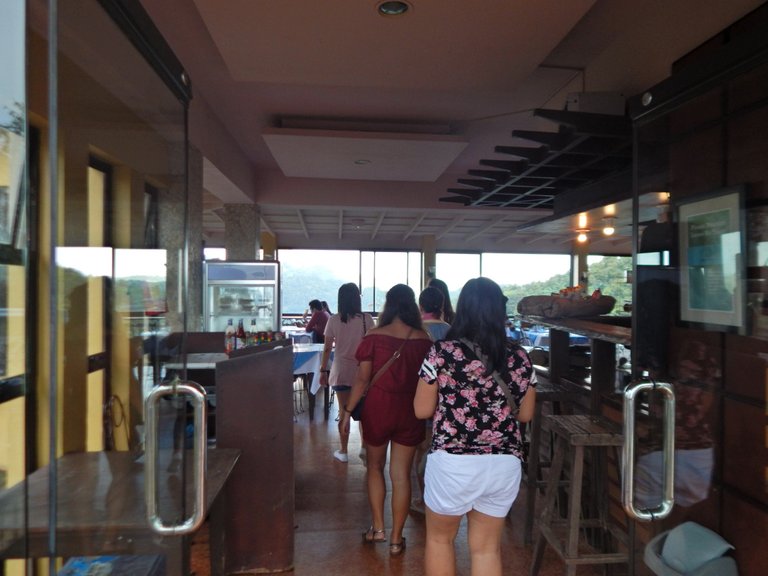 If you are an adventure seeker and want to challenge yourself, this place offers a lot of activities such as; ziplining, trekking, wall climbing and even a cave and waterfall tour. If we only had one more day together- We'd love to visit the cave and the waterfall but the tour was a whole day activity so we would not have been able to do other stuff and plus we didn't know this until we got to the cafe.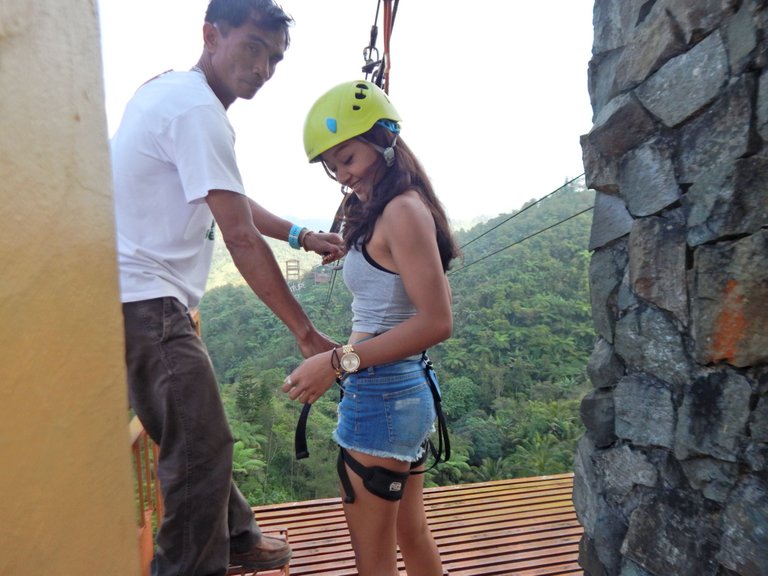 Well, the good thing is, I was able to try the zipline to pacify my adrenaline rush, since I had too much energy and wanted to do something extreme. Although this wasn't an extreme activity for some people, it was for my best friends, haha! So I was the only one who was brave enough to do this activity (charot!) ;D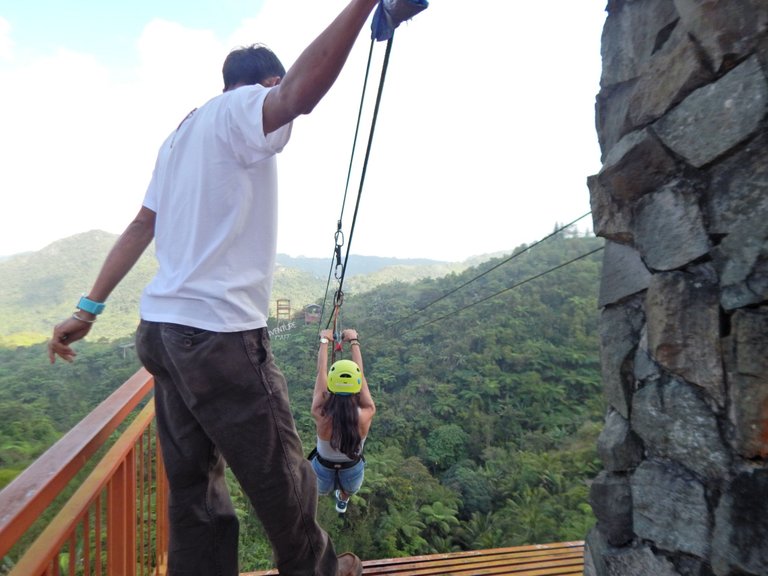 Although it's only 256 meters, you get to do it back and forth for only 150 which I think is a good deal. I would have probably done two more rounds if I wasn't afraid of my friends getting bored and I want them to spend more time with them.


Tops Cebu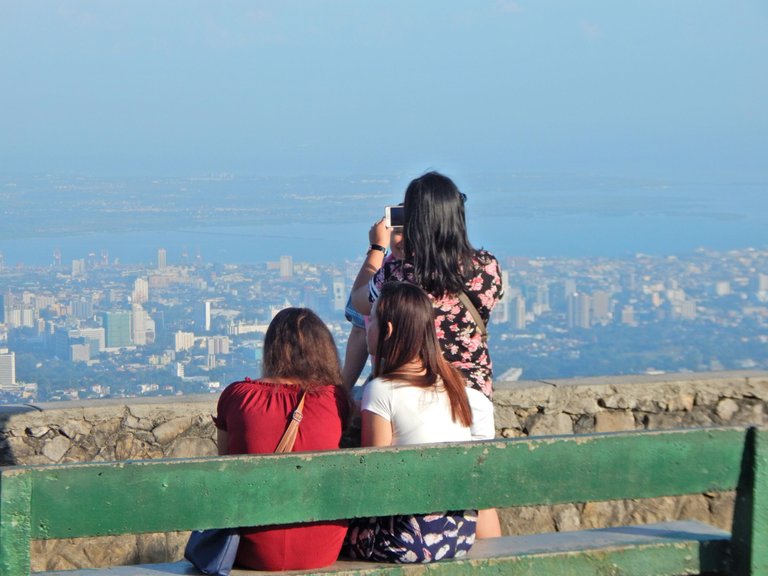 Our last stop is Tops Lookout, less than ten minutes away from Temple of Leah.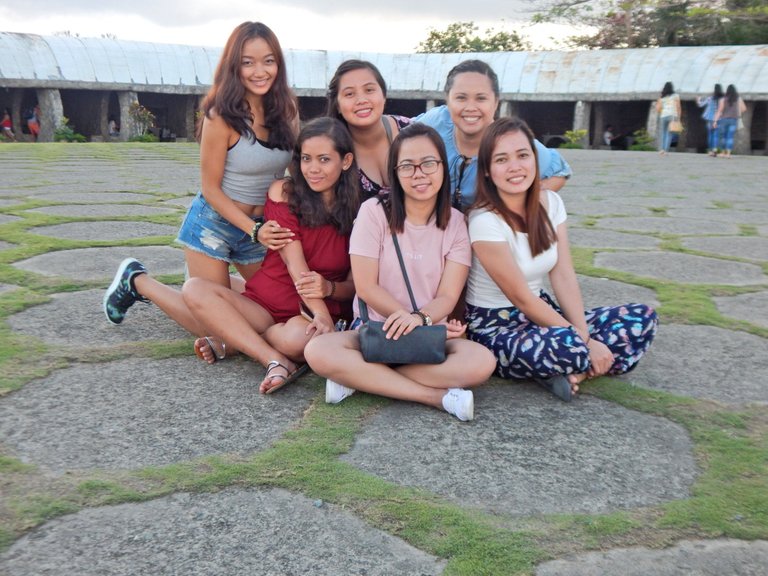 This where you can glimpse the best panoramic view of the city and nearby islands at day time; And if you happen to stay until evening-You'll appreciate more the beauty of this place. It feels romantic at night with all the glowing lights and perfect for stargazing if the sky is not cloudy.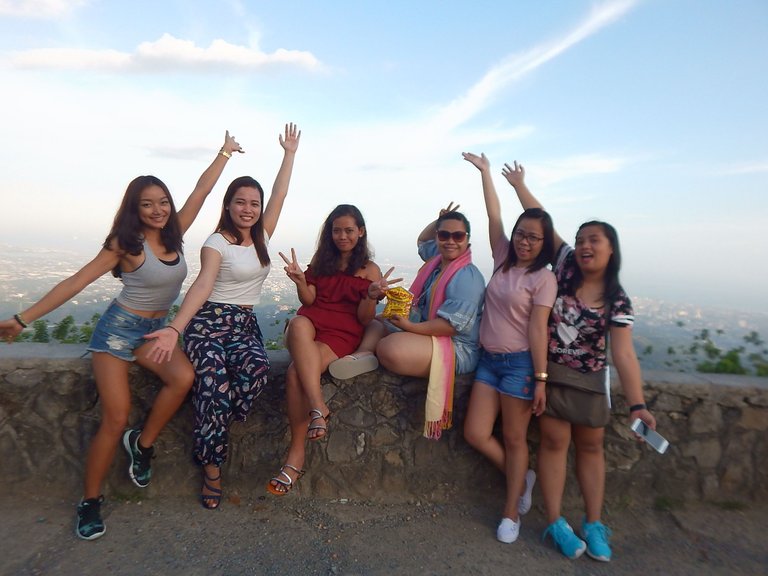 Of all the people here, we were the loudest ones, we did some funny stuff that made us all die in laughter. I guess it's one of the perks of having crazy, cool friends and having each other that day was very special. Just look at these photos below, we all had a great time! ;)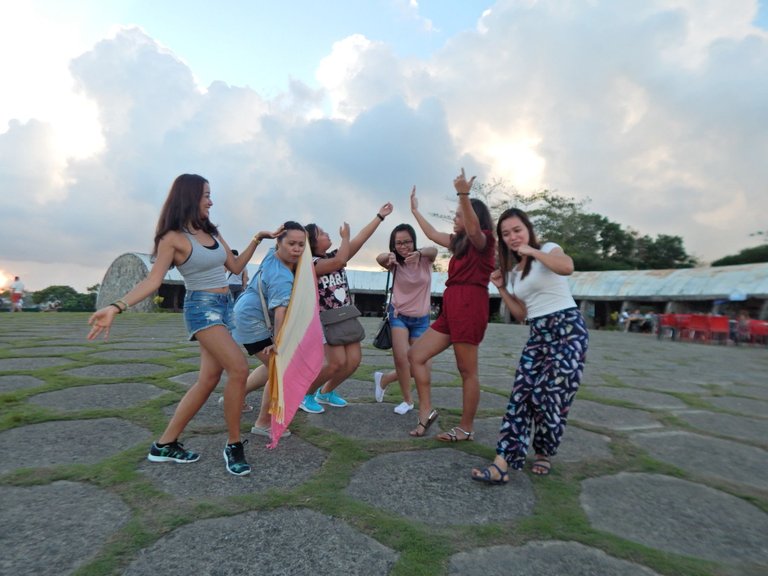 I just hope they don't charge much for the entrance fee but nevertheless, the visit was worthwhile and took some nice photos to add to our album and memories.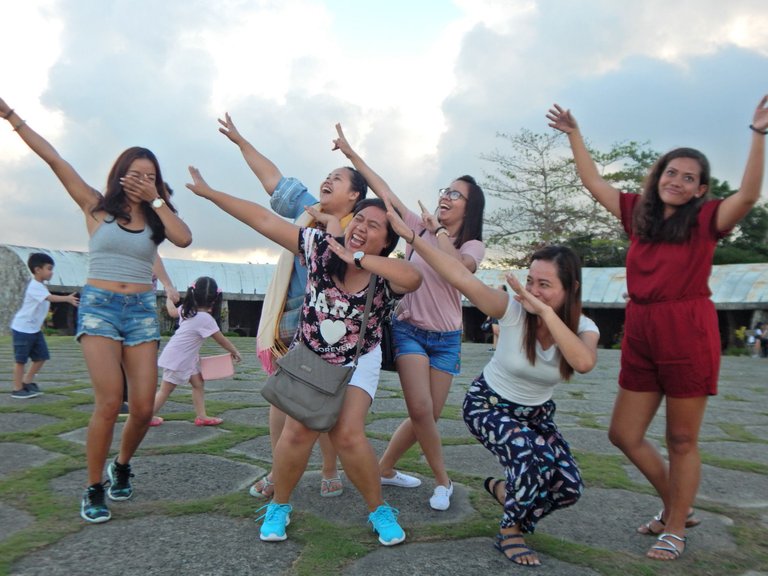 I wanted them to see the view of the city at night but since we didn't want to get stuck in traffic so we left around 5:45 pm.
Allyssa had to left that night because of her work schedule, but it was nice that my other friends stayed for another night and left at dawn.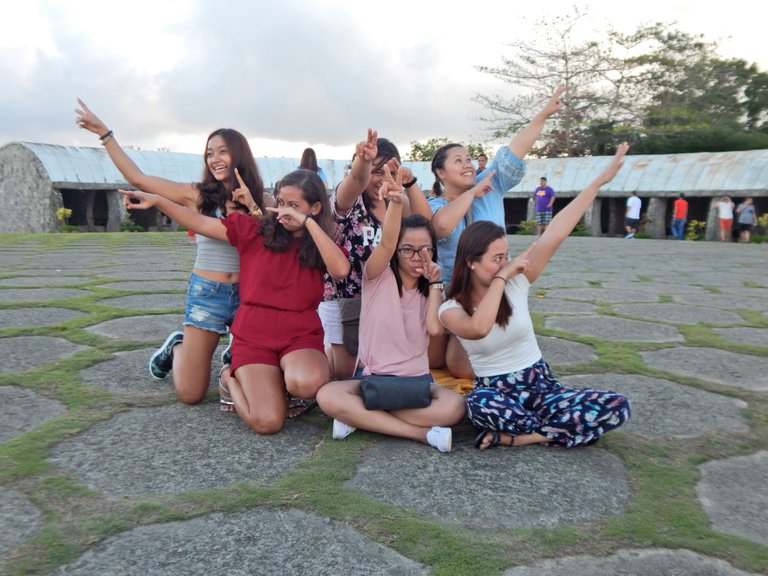 There were only two of our friends who missed this gathering, Fatima who was pregnant at that time and Shenalyn who couldn't just book a ticket and fly to the Philippines because she works in Dubai and she wasn't able to get her vacation leave approved. ;(
Even though it was a short visit, nobody could take those golden memories that we shared for the rest of our lives and rather it kept our bonds closer especially Floriza since she lives here in Cebu. I am looking forward to seeing my other high school best friends soon and share again the fun and laughter. ;)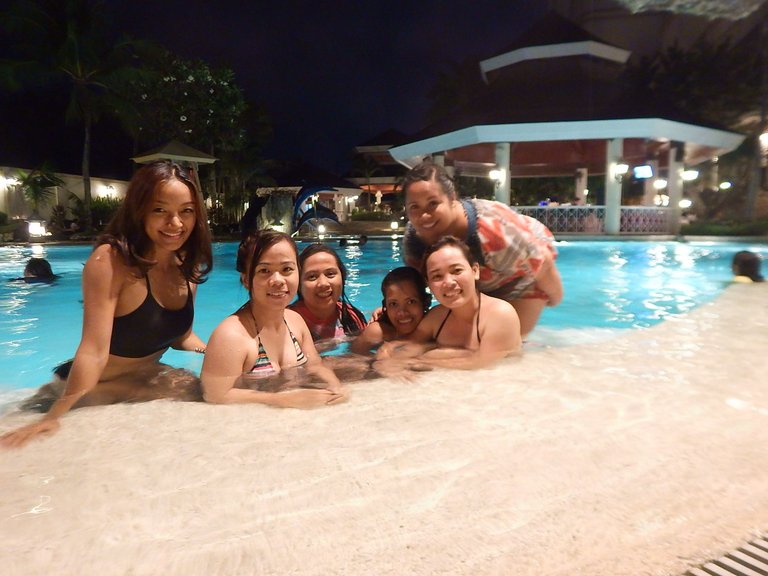 Thank you, everyone, for taking the time to read. It means a lot to me and I really appreciate your time. Our best friends are our extended family. I hope you will take the time to visit or call your them and let them know how much they mean to you. ;)
XOXO,
Gilaine

---
Originally posted on Purepinay. Hive blog powered by ENGRAVE.