😊 Hi Steemians,
Welcome back to my post! Today I'm going to bring to explore a mystery place in Hainan rainforest where Li and Miao people staying and now has been nominated as Country 5A's Tourist Attraction and National Intangible Cultural Heritage Protection Base.
欢迎来到我的帖子!今天我将带你们一起去探索一个隐居在雨林里的神秘村庄,里边都住着黎族和苗族的居民而且这里也被誉为国家5A级旅游景区和国家级非物质文化遗产保护基地。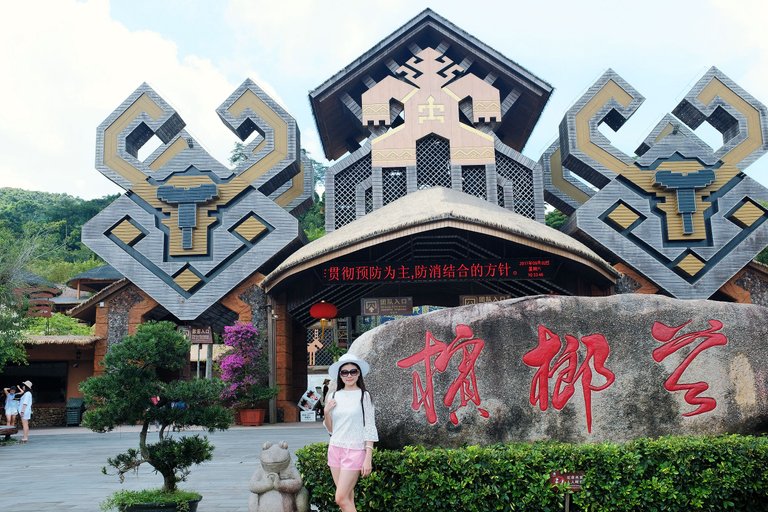 ---
Hainan Bing Lang Gu Cultural Experience Zone | 海南槟榔谷黎苗文化体验区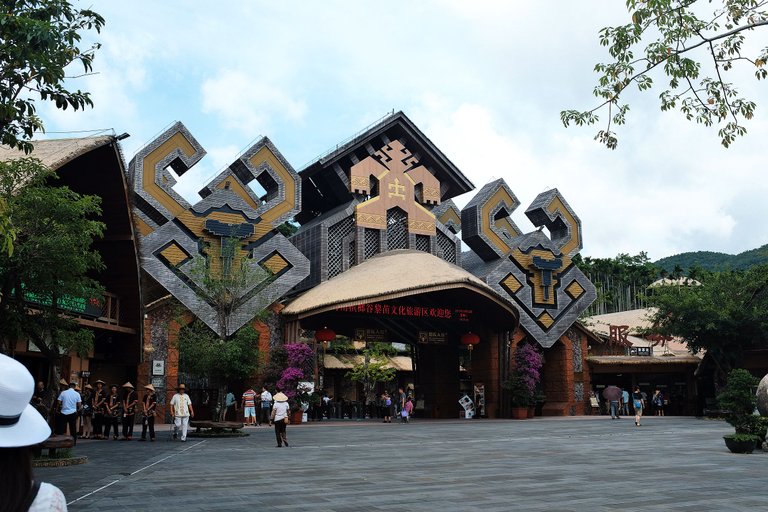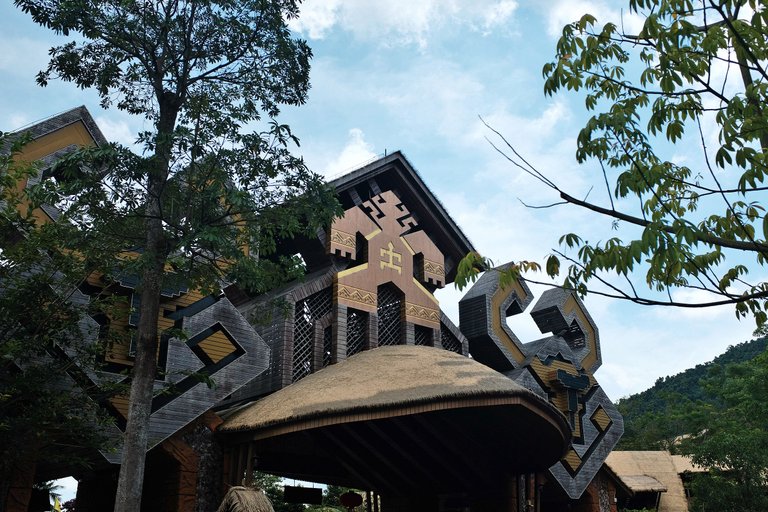 Ticket Counters
售票处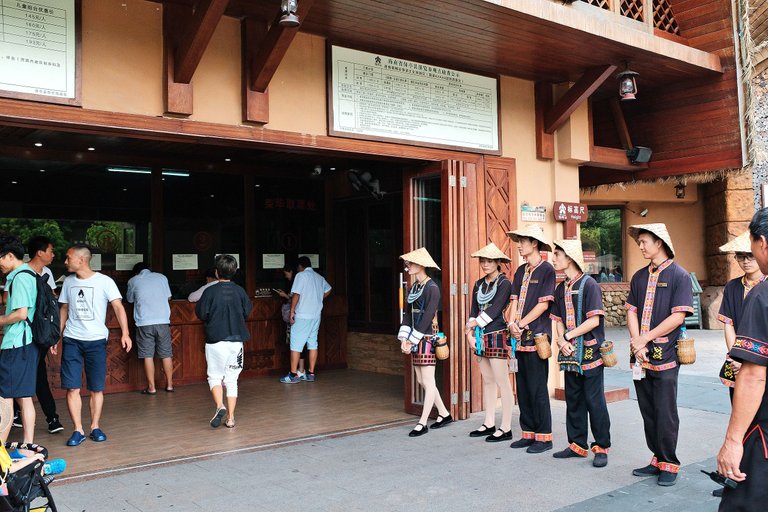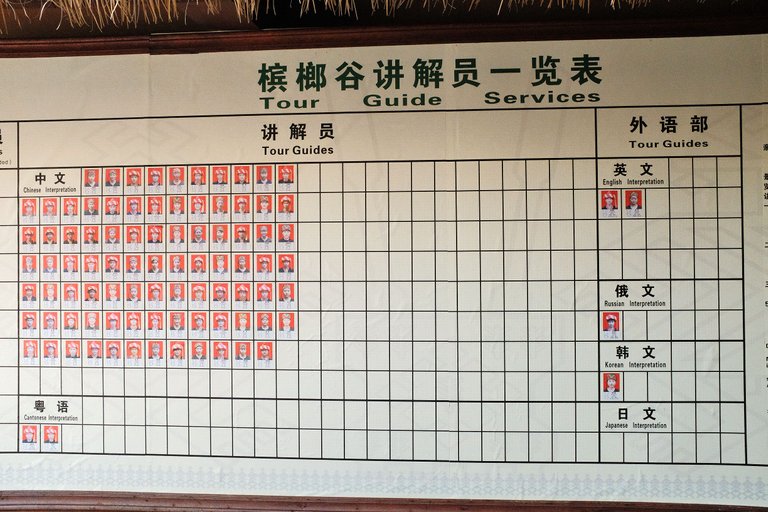 Bing Lang Gu Li Miao Cultural Tourism Zone is located in Baoting County and Sanya City at the junction of Gan Shi Ling Nature Reserve. Because of its dense forests on both sides, the middle is a stretch of kilometers of betel nut, so it get named. This place is very large, there are many different scenic spots and museums. Besides, their service is also very thoughtful, there is a one-to-one tour guide and accompanied all the way (to prevent getting lost in there 😉).
槟榔谷黎苗文化旅游区位于保亭县和三亚市交界的甘什岭自然保护区境内。由于其两旁的森林茂密,中间又是一条延绵数公里的槟榔林海,所以也因此得名。这里非常的大,拥有很多不同的景区和博物馆。他们的服务也很周到,还有讲解员一对一的介绍和一路陪伴(以防迷路了😉)。
This is our personal tour guide Ah Zhe
这是我们的讲解员阿哲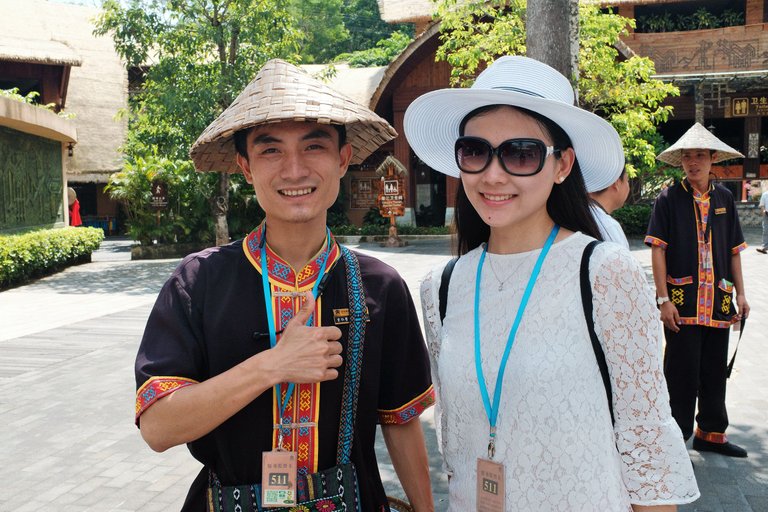 Let's go in! 出发吧!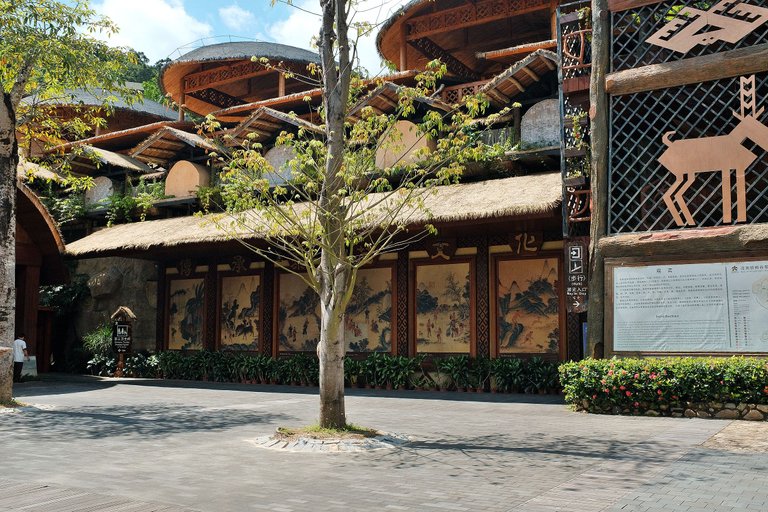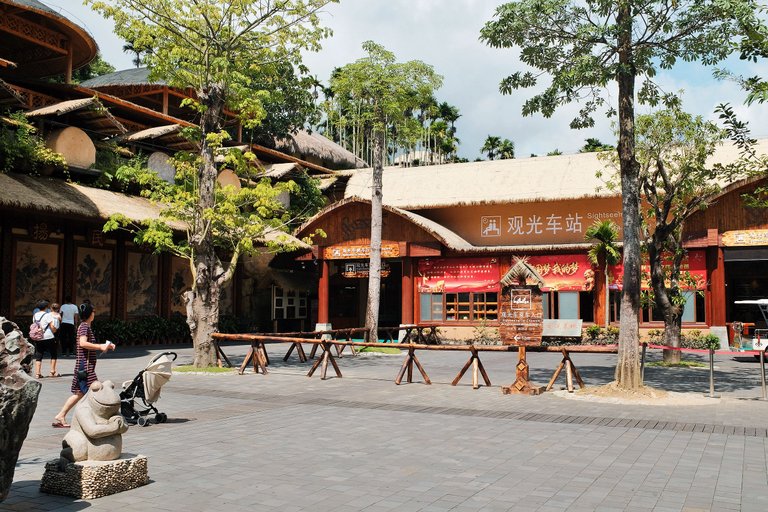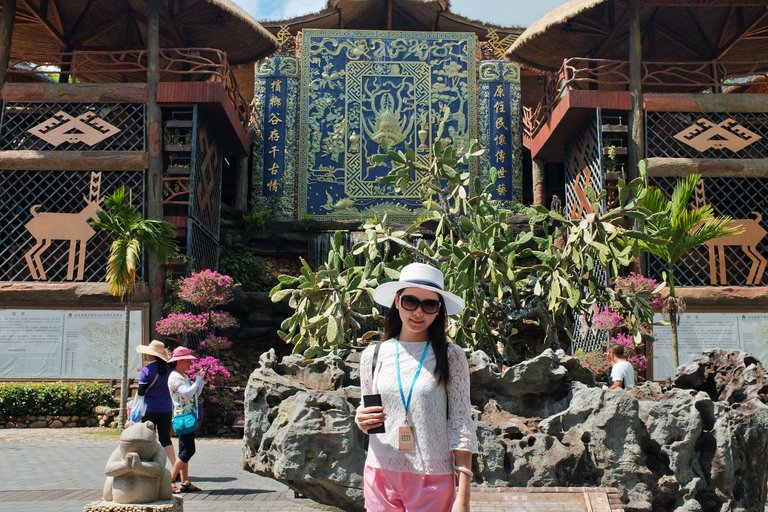 Welcome dance by Li peoples
黎族原住民为游客献上欢迎舞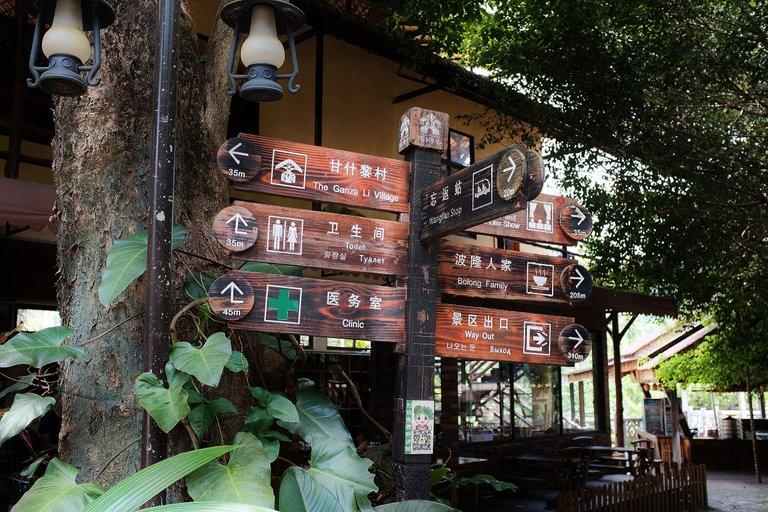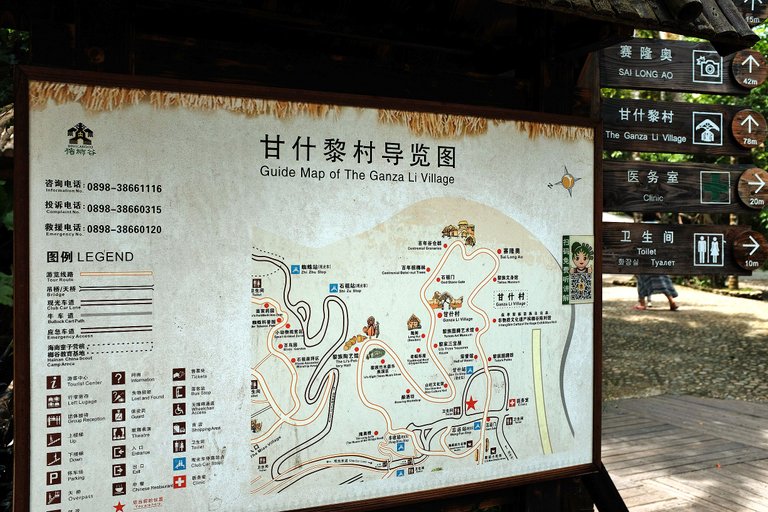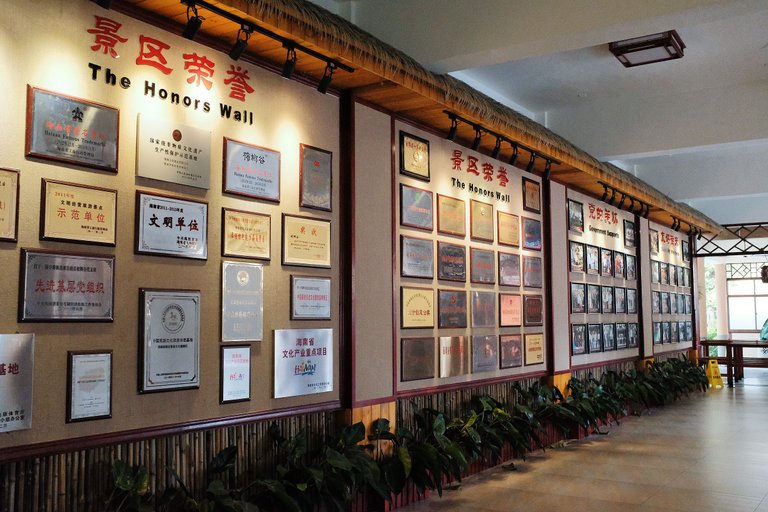 This is the oldest native of Li nationality, her body is full of traditional tattoo, you guess how old she is this year? 🤓
这位是黎族最年长的原住民,全身都有传统的纹身,你们猜猜看她今年多大啦? 🤓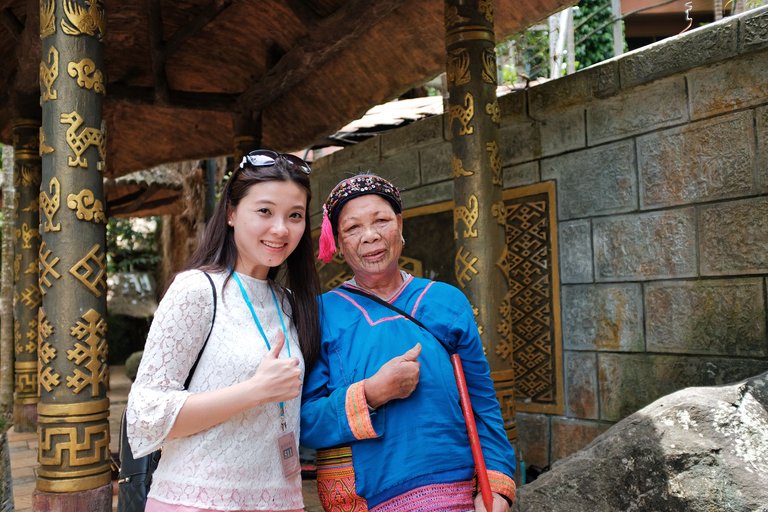 ---

Thank you for reading! Hope you enjoy it. If you like my post, please upvote and follow me for more upcoming stories and sharing. Next episode I would like to share more stories about Bing Lang Gu.
🌹感谢你的阅读!希望你会喜欢。请跟随我,让我与你分享更多有趣精彩的故事。下一集我将继续与你分享我在槟榔谷的故事。
📷All of the photos above were taken by me and my friend. © 2017, @sweetieprincess. All rights reserved.
📷 以上所有的照片均由我和我的朋友所拍摄。© 2017, @sweetieprincess 版权所有。