After dumping my baggage at my accommodation, I stepped out onto the street and got shot - machine gun style - by a boy aged under ten with a coat hanger. Welcome to Israel.
Two hours ago I had arrived at Ben Gurion Airport after a nightmare flight from Switzerland. When I turned on my phone outside the terminal a message arrived saying "Welcome to Palestine".
I caught a train into Tel Aviv full of teenage Israeli soldiers coming home for the weekend with their kit-bags, grenade launchers, M16 assault rifles and combat boots trashing the aisle to step over as they dozed.
On my walk from Ha'Hagana station to my accommodation, I passed more guns over the shoulders of uniformed and street clothed people. Majority of them teenagers.
This boy has his coat hanger to play with for a few years longer.
Ignoring the boy I wandered off into the Florentin district of Tel Aviv.
I had no idea what Israel would look like in reality. My first impressions didn't expect the grime and sooty buildings with ripped canvas awnings. All street-level frontage was boarded up with cages or roller doors. The footpath of uneven concrete slabs. A trip-over waiting to happen.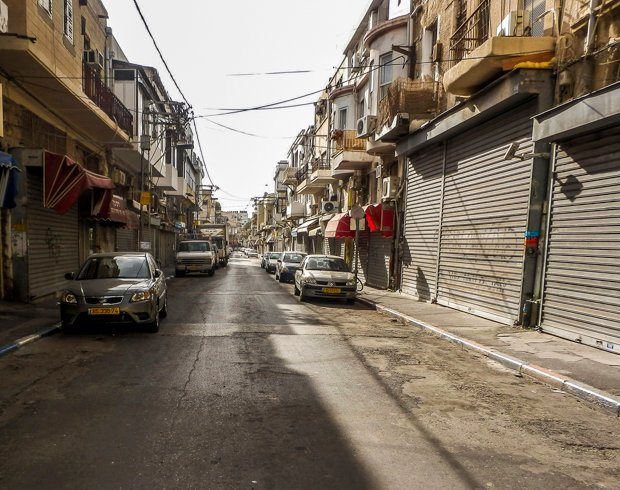 The twenty minute walk down Eilat Street to Jaffa Old Town immersed me in fumes from the passing decades-old model cars and buses. I passed shops called "Popcorn" "Pepper" and "Angel" with mannequins in the window modelling current fashions. Shopper-less on a run down, smelly street covered in bad graffiti tags.
A block further on from the Ottoman-built Jaffa Clock Tower, the grime fades away and a salty sea breeze introduces the view of theTel Aviv skyline and the waves of the Mediterranean Sea.
The street ended at the ancient walls of Jaffa City. A place I had read so much about in books about the Crusades and Middle Eastern history. The oldest seaport in the world; where the first reports of people living here was from 7500BC. Once a strategic port for Egyptians, King Solomon, King David, Alexander the Great, Knights Templars and Crusaders, Napoleon, to name a few.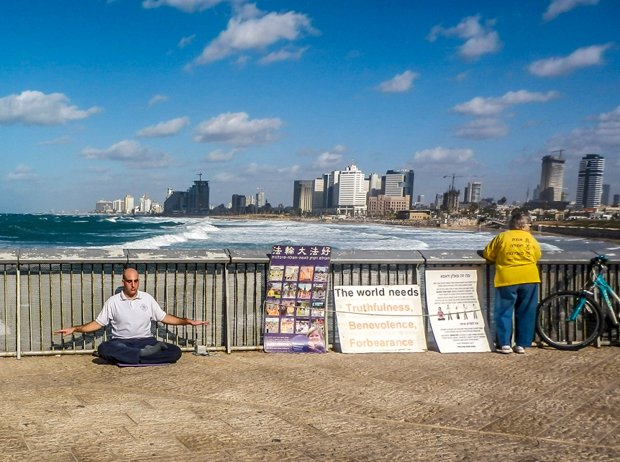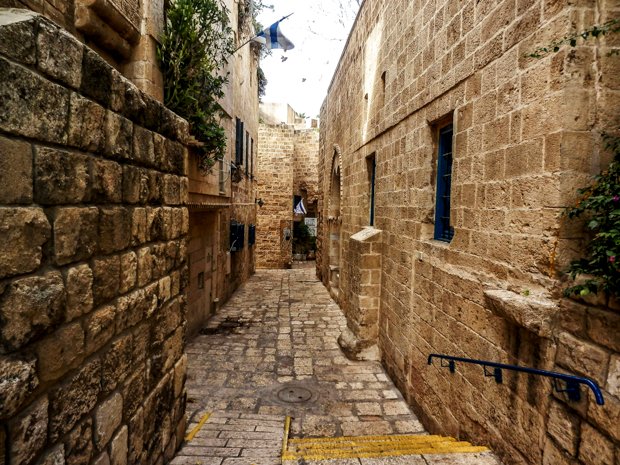 Circuiting around the original Jaffa city wall, the buildings are a miss-mash of ancient stonewalls and ugly 1950's concrete architecture. Above a house and garage sits the red and white striped Jaffa Lighthouse. Ahead is a generic modern glass building leading to the harbour promenade.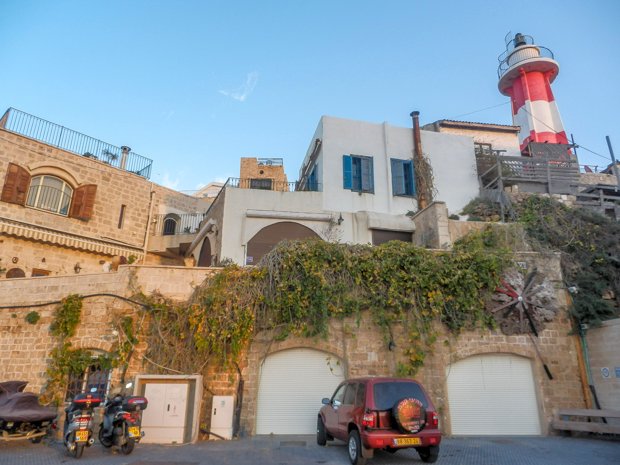 Following the deserted road and around the corner looms headless street art above a wide circular map on the pavement showing Jaffa as the centre of the world and how many kilometres to major cities. Hipster galleries have popped up in this area. One gallery I entered was once the site of old Crusader horse stables. Now exhibiting to artworks of horses made out of wire.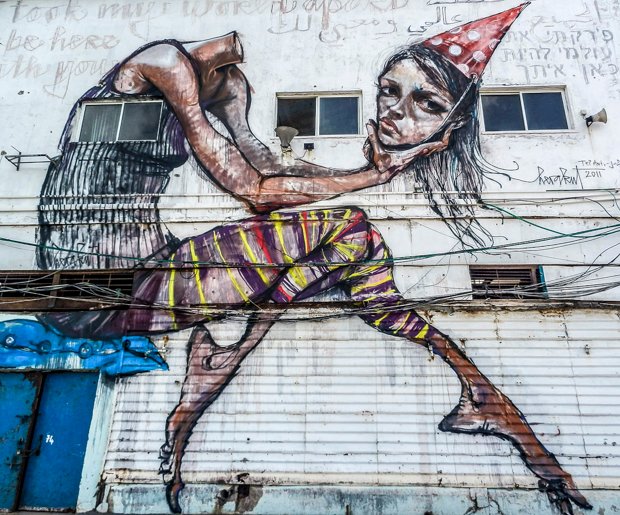 Upon the hill of Jaffa, archaeology digs continue in the HaHammam Garden. A call to prayer sounds from a mosque within the old city walls as the sun goes down on a Friday night.
I'm exhausted after munching on a take away falafel. I call an end to my day.